Criminal justice history reaches back to the dawn of recorded time, from ancient attempts at codifying a primitive system of law and punishment to modern times, where we are able to define a criminal justice system as being a set of agencies and processes established by governments to control crime and impose penalties on those who violate laws. What follows are 50 major events in the history of criminal justice: the stories range from Supreme Court decisions that shaped the law, to the capture (or killing) of most wanted criminals.
50. Waban: The First State Prison Opens in California
Featured Schools
The first state prison opens in California. It is a ship named Waban. When California became a state in 1850, the waves of prospectors rushing to the gold fields included those seeking opportunity and a criminal element as well. The need for a place to incarcerate criminals was at first met by prison ships, like Waban, but that proved inadequate. Point San Quentin was chosen as the site for California's oldest prison, San Quentin, which was built by prisoners held on the prison ship Waban and opened in 1852. It originally held men, women, and, since there was no reform school for youth, some boys as young as 12. It wasn't until 1933 that California's first women's prison would open at Tehachapi.
Another state prison was proposed in 1858, but it would be 20 years before construction began on the bank of the American River. Folsom State Prison opened in 1880, the first prison in the world with electric power and one of the earliest maximum security prisons in the U.S. Its first prisoners were transfers from San Quentin.
49. A First: Bloodsplatter Evidence Used in Trial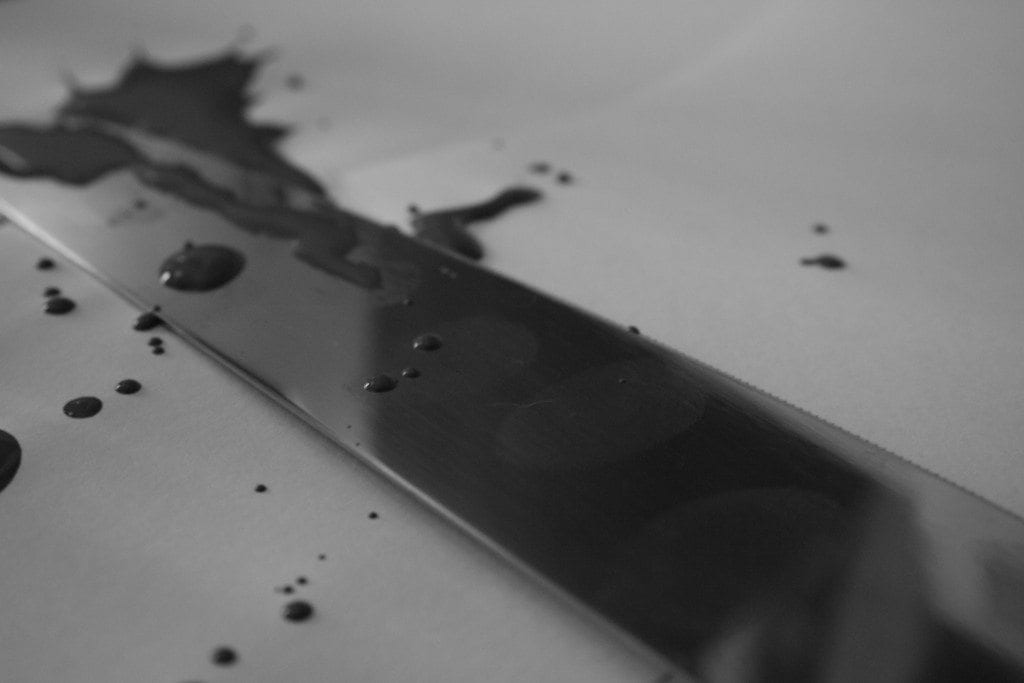 August, 1514: The earliest known use if blood splatter evidence takes place at a trial in London in which the defendant, Richard Hunne, had been jailed for heresy and was then convicted of suicide, post mortem.
Today blood splatter analysis is used all the time to determine how exactly a crime played out. It allows us to see how the blood got where it is by seeing the placement of the blood and shape of the splatter.
48. Jeffrey Dahmer: Serial Killer's Insanity Defense Fails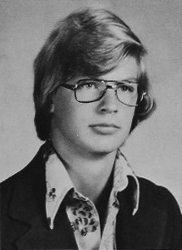 On July 22, 1991 Dahmer was arrested when Traci Edwards ran out of Dahmer's apartment with a handcuff hanging from his hand. The legal importance of the Dahmer case, of course, was to illustrate the difficulty of succeeding on a plea of not guilty by reason of mental disease or defect. Dahmer, a serial killer, was plainly insane under almost any definition of the word- except the legal definition.
In order to be found not guilty by reason of mental disease or defect the defendant must prove by clear, satisfactory, and convincing evidence that he suffered from some serious mental disease or defect that caused him to be unable to appreciate the wrongfulness of his behavior. Dahmer, like most criminals, took great care to conceal his activities- very persuasive evidence that he knew that what he was doing was wrong. Prior to the Dahmer case there was a mistaken perception among lay persons, probably fueled in large part by the John Hinckley case (the man who shot President Reagan) that one could commit a heinous crime and then easily escape responsibility by claiming to be "crazy."
47. Charlie Manson and the Tate LaBianca Murders (Helter Skelter)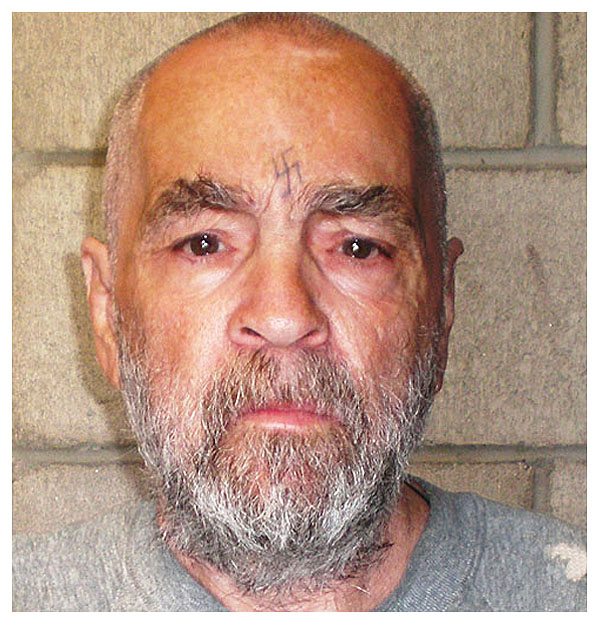 On Aug. 9 and 10, 1969, two sets of grisly murders took place in Los Angeles. On the 9th, a gang of four people brutally killed the actress Sharon Tate, who was married to director Roman Polanski and eight and a half months pregnant, four of Tate's friends and the son of her gardener. Tate begged for the life of her unborn child but was told by one of the female assailants, "Look bitch, I don't care about you. I don't care if you are having a baby. You are going to die and I don't feel a thing about it." Tate's blood was used to write the word PIG on the home's front door. The next day supermarket executive Leno LaBianca and his wife were killed in a similar fashion, a fork used to carve the word WAR on his belly left sticking out of his corpse. This time, the leader of the gang took part in the slaughter.
Authorities would take nearly five months to track down Charles Manson and his so-called Family. And when they did, America discovered a terrifying mix of a libertine counter-culture and stupefying mind-control. Manson sent out his mostly female agents like the Furies of Greek mythology, to take down those whom he saw as his enemies. His trial ended in 1971 with a death sentence which was vacated by the U.S. Supreme Court's declaration of the penalty's unconstitutionality. He is up for parole this year but is unlikely to receive it.
46. State Police Force: Origins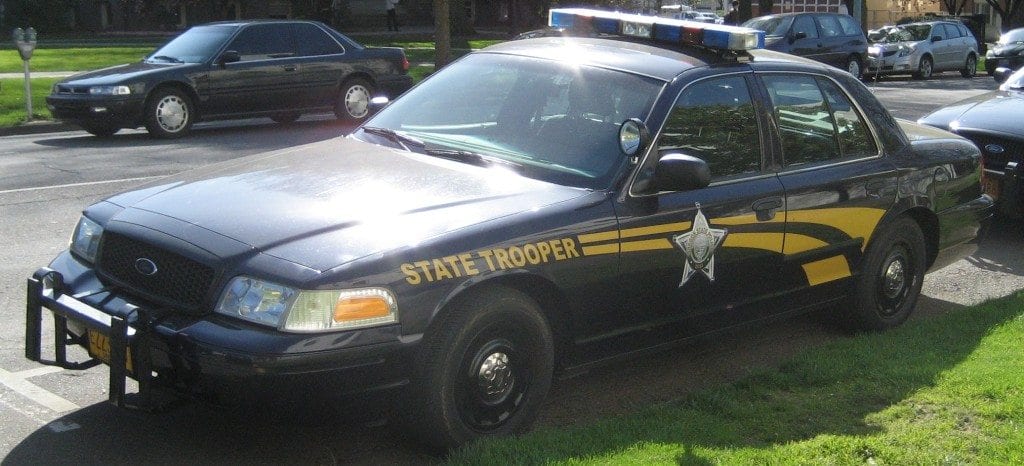 In 1905, the Pennsylvania State Police became the first state police agency established in the United States, as recommended by Theordore Roosevelt's 's Anthracite Strike Commission and Governor Samuel Pennypacker.
The Department became a model for other state police agencies throughout the nation. Opposition to the Department's creation was strong and persistent. Because of the fear, mostly by organized labor, that the State Police would be used as a private army, the original complement was limited by law to only 228 men. They were to patrol Pennsylvania's entire 45,000 square miles.
45. John Dillinger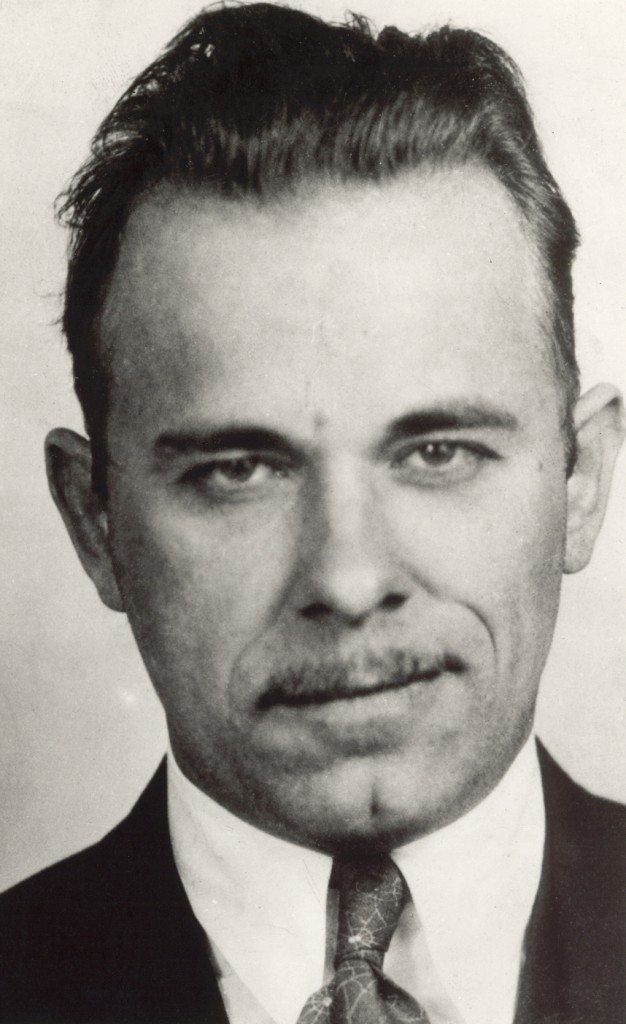 In many ways, John Dillinger was the most notorious of the Depression-era gangsters, the leader of a ruthless band of gun-slinging bank robbers and crooks who was able to charm the press and American people into believing he was a harmless Robin Hood.
Dillinger's fame and ability to elude the law were reaching disastrous levels when the FBI joined the hunt for him in the winter of 1933/1934. Despite a few stumbles along the way, Bureau agents tracked Dillinger down on July 22 and shot him dead in the streets of Chicago as he reached for his gun. The successful investigation catapulted the largely-unknown agency to worldwide fame and was the beginning of the end of the lawless gangster years.
44. The Mona Lisa is Stolen, 1911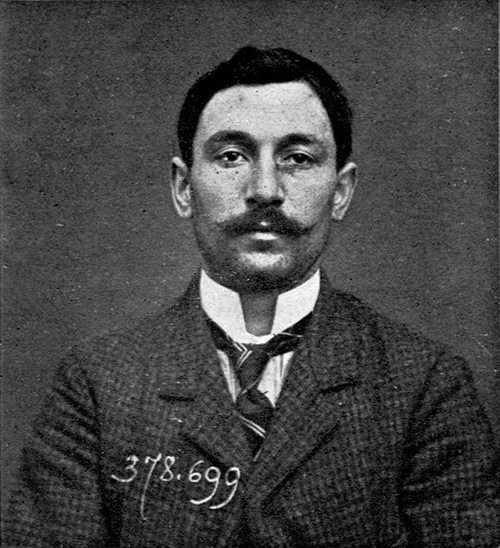 For centuries Da Vinci's Mona Lisa has lived in France. Napoleon had her in his bedroom, Louis XIV brought her to Versailles, and eventually she graced the walls of the Louvre. An Italian Louvre employee was resentful of the fact that this painting wasn't in its homeland. So he took it.
To restore the Mona Lisa to Italy, Vincenzo Peruggia hid her under his coat when the museum closed for the day and took her to Florence. Two years later, Peruggia was caught and the Mona Lisa was returned to Paris. Peruggia, unlike most robbers, was hailed as a patriotic hero and given a mere 7 months in jail.
43. The Great Train Robbery, 1963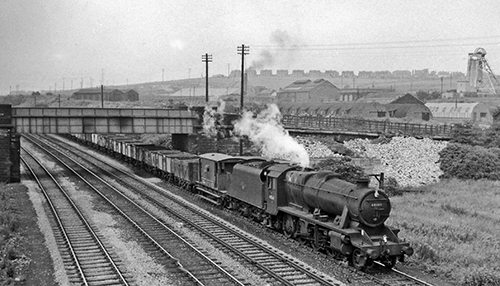 The Royal Mail was making its usual delivery via train on Aug. 8, 1963, from Glasgow to London. There was a separate carriage holding all valuables – including cash, jewelry – with a larger load than usual due to a recent bank holiday. A gang of 15 men was waiting for such a day to make its move.
The robbers had befriended train employees and studied schedules and routines of postal workers. Over £2.5 million was taken from the train. Though the men initially escaped they were eventually sent to prison. However, one man, Ronnie Briggs, maintained his notoriety by continuing to terrorize the authorities after escaping from jail.
42. Jesse James Killed by One of His Own Gang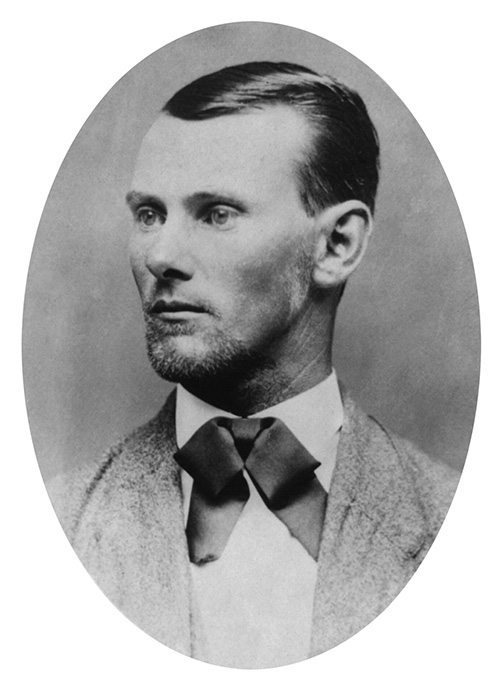 When you're thinking of the ultimate Wild West gunslinger, you gotta be thinking about Jesse James (September 5, 1847 – April 3, 1882). This guy didn't just rob banks, trains, and murder, but also lead an outlaw gang, the James-Younger Gang.
What really takes the cake here is that Jesse James was never even captured by law enforcement – it took a member of his own gang, Robert Ford, who shot him in 1882, to finally bring him down. The bounty on Jesse James' head was just too tempting, even for a loyal gang member. Just goes to show you that fugitives should never travel in gangs.
41. Sherlock Holmes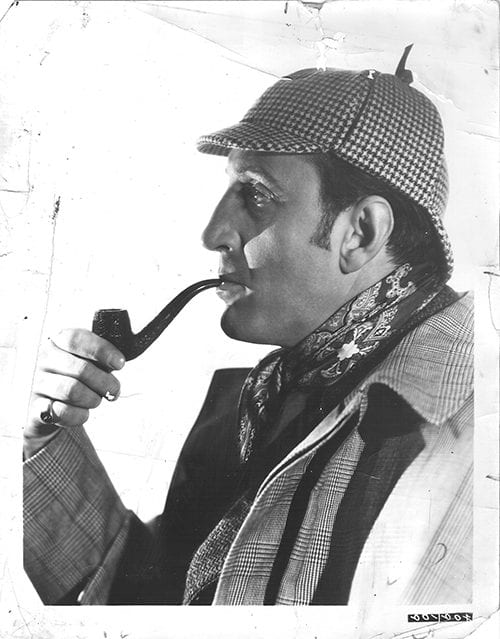 Arthur Conan Doyle publishes his first Sherlock Holmes story in 1887. Detective fiction has never been the same after that. Holmes is a fictional detective created by Scottish author and physician Sir Arthur Conan Doyle. A London-based "consulting detective" whose abilities border on the fantastic, Holmes is famous for his astute logical reasoning, his ability to adopt almost any disguise, and his use of forensic science skills to solve difficult cases.

Holmes, who first appeared in publication in 1887, was featured in four novels and 56 short stories. The stories cover a period from around 1880 up to 1914.

All but four stories are narrated by Holmes's friend and biographer, Dr. John H. Watson; two are narrated by Holmes himself ("The Blanched Soldier" and "The Lion's Mane") and two others are written in the third person ("The Mazarin Stone" and "His Last Bow"). In two stories ("The Musgrave Ritual" and "The Gloria Scott"), Holmes tells Watson the main story from his memories, while Watson becomes the narrator of the frame story. The first and fourth novels, A Study in Scarlet and The Valley of Fear, each include a long interval of narration recounting events unknown to either Holmes or Watson.
In the ensuing century plus, other authors have written Sherlock Holmes books. And the detective endures in movies and on TV.
40. Dentistry Helps Solve a Case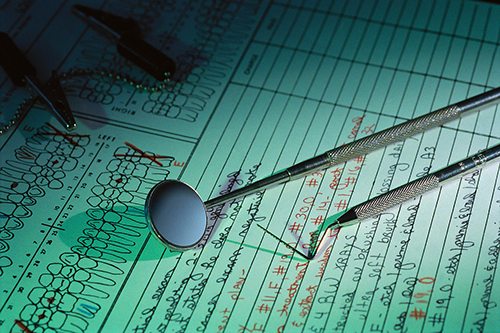 Marshall.edu
Missing teeth of the French Duke of Burgundy used to identify remains in 1447. This, so far as we know, was the first use of dentistry to solve a crime.
39. Bonnie and Clyde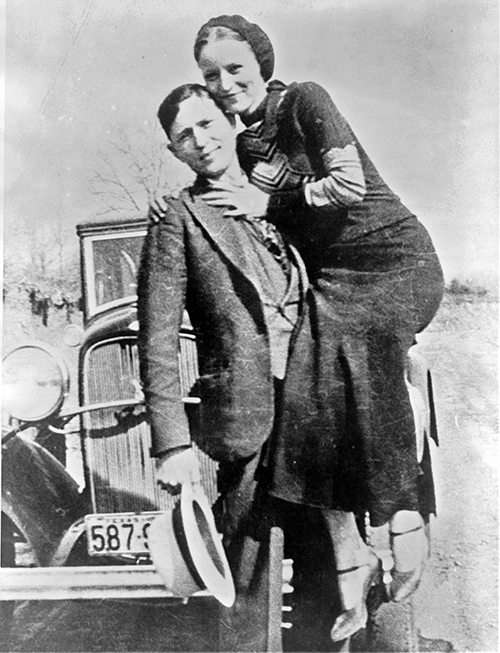 Books have been written about this outlaw couple, movies have been made, and stories have been told time and time again. Bonnie Elizabeth Parker (October 1, 1910 – May 23, 1934) and Clyde Chestnut Barrow (March 24, 1909 – May 23, 1934) lived life on the lam, to put simply. These lovers met in 1930 and after Clyde escaped from jail in 1931 and was brought back in, he got early parole (bad idea).
After Clyde was released, Bonnie joined along and they went on a robbing rampage, killing those who stood in their path. Eventually their fun came to an end in 1934 when they were shot and killed by a group of four Texas officers. Bonnie and Clyde gained the attention of the entire country when they were on the run…maybe that's because they took sassy photographs of each other posing with weapons though.
38. Green River Killer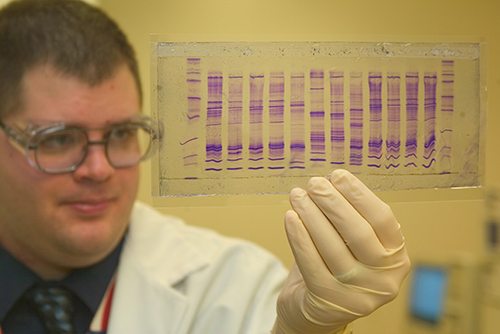 The Green River Killer was responsible for a rash of murders — at least 48 but possibly close to 90 — along the Green River in Washington state in the '80s and '90s. Most of the killings occurred in 1982-83, and the victims were almost all prostitutes. One of the suspects that police had identified as early as 1983 was Gary Ridgway, a man with a history of frequenting and abusing prostitutes.
Although they collected DNA samples from Ridgway in 1987, the technology available didn't allow them to connect him to the killings. It wasn't until 2001 that new DNA techniques spurred the reexamination of evidence that incriminated Ridgway. He was arrested and later confessed. Ridgway pleaded guilty to 48 murders — later confessing to even more, which remain unconfirmed — in exchange for being spared the death penalty. He was sentenced to 48 life sentences without the possibility of parole.
37. RICO Act Drafted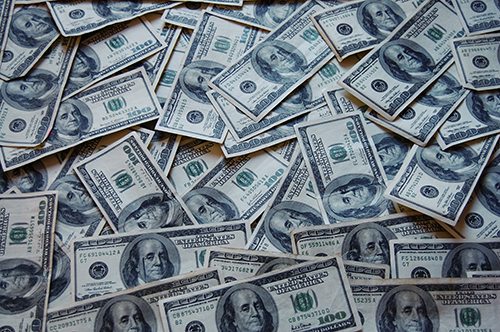 The Racketeer Influenced and Corrupt Organizations (RICO) Act was enacted as part of the larger Organized Crime Control Act of 1970. It was drafted by G. Robert Blakey to strip organized crime of the protection and profits it received by influencing and infiltrating legitimate business.
The RICO Act changed the game for law enforcement because, for the first time, the leaders of a crime organization could be punished for orders they gave subordinates. No longer could a mafia boss insulate himself from legal punishment simply because he wasn't physically present when the crimes occurred. Originally written to allow prosecutors to go after the American mafia, RICO has been expanded and applied to several high-profile cases unrelated to organized crime.
Between 1970 and 1985, just 300 civil RICO suits were filed in federal court. That number grew to 614 in 1986 and 957 two years later. Now, the number of RICO civil cases filed is well over a thousand per year.
36. MI5 in the UK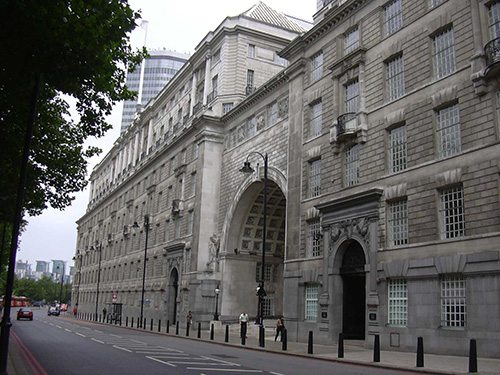 The Security Service (MI5) and the Secret Intelligence Service (SIS or MI6) began operations in October 1909 as a single organization, the Secret Service Bureau, staffed initially by only two officers: the fifty-year-old Royal Navy Commander Mansfield Cumming and an Army captain fourteen years his junior, Vernon Kell. Cumming and Kell later parted company to become the first heads of, respectively, the future SIS and MI5.
As the Cold War came to an end, terrorist threats from Northern Ireland and states such as Colonel Qadhafi's Libya became priorities for MI5. Major reforms were put in place and the Service gained its first female Director General. The rise of Islamist terrorism at the end of the 1990s, culminating in the 9/11 attacks in 2001, led to major changes in the way MI5 operated.
35. Auto Theft Addressed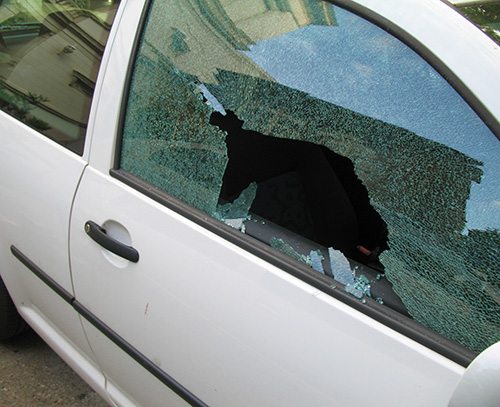 Congress in 1919 passes the National Motor Vehicle Theft Act, also known as the Dyer Act. This act authorizes the FBI to investigate auto thefts that cross state lines. Prior to the passage of this act, jurisdictional boundaries between states hampered the ability of law enforcement officials to thwart interstate auto theft rings.
The Act is also known as the Dyer Act. There are three elements that must be established beyond a reasonable doubt in order to invoke a punishment under the Act:
1. A vehicle is stolen;
2. The defendant knows that the vehicle is stolen; and
3. The defendant transports the vehicle in interstate or foreign commerce.
Any person who violates the provisions of the Act are punishable with an unspecified fine, an imprisonment of not more than ten years, or both. A person who aids and abets in the commission of this offense is equally culpable as a principal who has actually committed the crime.
34. America's Most Wanted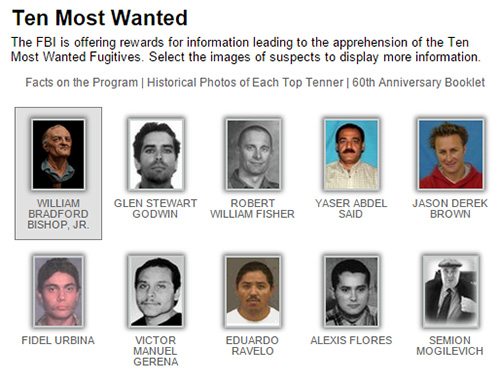 On February 7, 1949, an article entitled FBI's Most Wanted Fugitives Named appeared in The Washington Daily News. A United Press International reporter contacted the Federal Bureau of Investigation and asked for the names and descriptions of the "toughest guys" the FBI wanted to capture. In hopes the publicity would lead to arrests, the FBI listed the names of ten fugitives it considered to be the most potentially dangerous. The story generated so much publicity and public appeal, FBI Director J. Edgar Hoover permanently implemented the FBI's "Ten Most Wanted Fugitives" program a year later on March 14, 1950.
This "Top Ten" program relied heavily on the nation's news media. Recognizing the need for public assistance in locating fugitives, the "Top Ten" program was designed to publicize particularly dangerous fugitives who might not otherwise merit nationwide attention. And it worked! Citizen cooperation led to the arrest of nine of the first 20 "Top Tenners." This included the very first "Top Tenner", Thomas Holden, who was arrested after a citizen recognized his photograph in an Oregon newspaper.
Gone are the days when "Top Ten" posters could be found in post offices. Since 1996, "Top Ten" posters have appeared on the FBI's Internet site, www.fbi.gov, allowing the FBI to extend its reach across domestic and international borders and obtain worldwide public assistance tracking these fugitives. Traditional media outlets, such as radio programs, television shows, and printed publications provide additional publicity for the fugitives on the list.
33. Fawaz Younis, Terrorist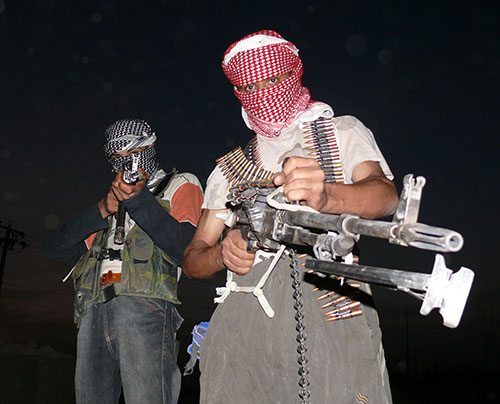 Fawaz Younis becomes the first suspected foreign terrorist arrested for a crime against Americans on foreign soil. In March 1989, Younis is sentenced by a U.S. District Court to 30 years for the hijacking of a Jordanian plane carrying two Americans on Sept. 13, 1987.
After taking the passengers hostage–including two Americans–and making several demands that were not met, the hijackers, including Younis, ordered the airplane's crew to land first in Cyprus, then Sicily, and finally Beirut. There they released the hostages, held a press conference, blew up the plane on the tarmac, and fled.
Younis's actions triggered a law passed by Congress just the year before–the Comprehensive Crime Control Act of 1984–that gave the FBI jurisdiction over terrorist acts in which Americans were taken hostage, no matter where the acts occurred. That authority was expanded in 1986 with the passage of the Omnibus Diplomatic Security and Antiterrorism Act.
32. Death Penalty Ruled Constitutional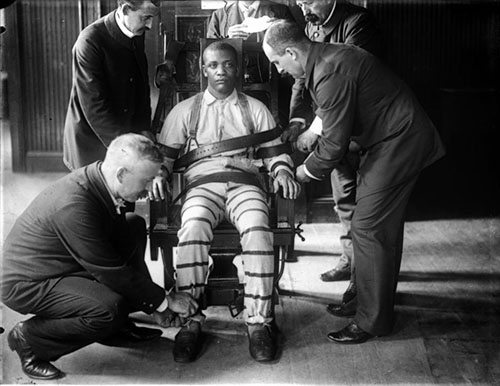 In 1972, the Supreme Court ruled that the death penalty systems then in place were unconstitutional violations of the Eighth Amendment's prohibition on "cruel and unusual" punishments. In response to the decision many states changed their death penalty systems.
Four years later in Gregg v. Georgia (1976), the Court reaffirmed the death penalty as constitutional.
31. Supreme Court: Right to Counsel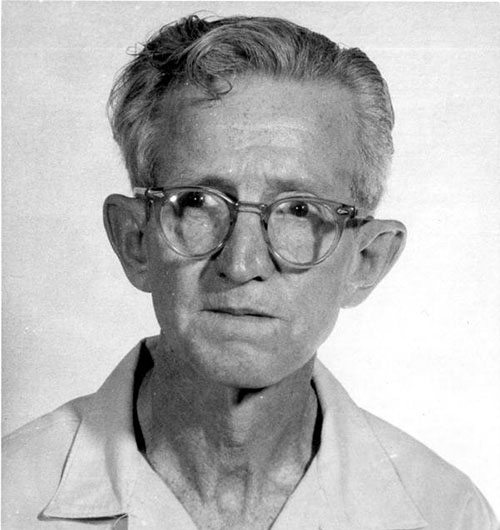 Gideon v. Wainwright (1963 Supreme Court decision). At the time that Clarence Earl Gideon was charged with breaking and entering into a Panama City, Florida pool hall and stealing money from vending machines, the state of Florida provided attorneys to criminal defendants only in cases where a possible penalty was death. In all other criminal cases, defendants had to either pay for their own lawyer or go without. In Gideons case, he went without, and he was found guilty and sentenced to five years in prison.
He eventually appealed to the Supreme Court, which ruled his conviction was unconstitutional. The Court held that the Sixth Amendment guarantees a right to counsel in all criminal cases where defendants are charged with a serious offense, even if they cannot afford one themselves.
30. Son of Sam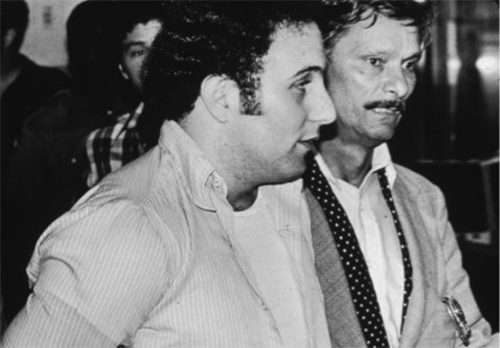 New York, summer, 1977. Already in fiscal crisis the city was plunged into a 25-hour blackout on July 13 that saw massive looting and arson. And the Son of Sam killer was still out there after more than a year, waiting to kill again, sending his perverse missives to the police and to New York Daily News columnist Jimmy Breslin. The killer had called himself the Son of Sam in his letters, which spoke of Papa Sam as a drinker of blood and master of Satanic mayhem. And on July 31, the Son of Sam struck again, shooting a young woman, who was killed, and her male companion, who would be blinded.
But it would be the last attack. A witness on the night of that shooting saw a man in the neighborhood remove a parking ticket from a Ford Galaxie. The police tracked their records and found 24-year-old David Berkowitz, a dweeby, pudgy employee of the U.S. Postal Service. Trained as a sharpshooter with the M16 rifle in the U.S. Army, he had used a .44 pistol in all the shootings, killing six and wounding seven. Who was Sam? Sam, said Berkowitz, was a cantankerous former neighbor. But Berkowitz said he was the devil and that he transmitted his orders through the infernal and incessant barkings of his dog, Harvey.
29. The Lindbergh Kidnapping Solved Through Use of Forensics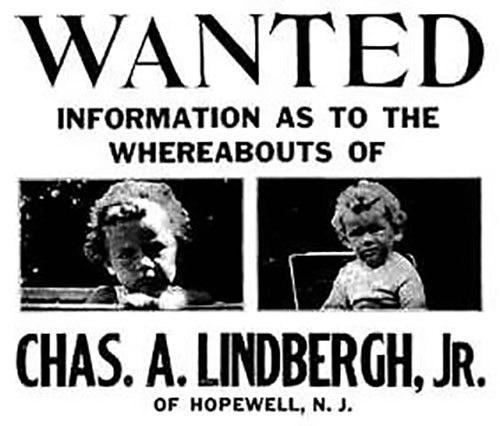 On March 1, 1932, Charles Lindbergh Jr., the 20-month-old son of the famous aviator, was kidnapped, and although a ransom of $50,000 was paid, the child was never returned. His body was discovered in May just a few miles from his home. Tracking the circulation of the bills used in the ransom payment, authorities were led to Bruno Hauptmann, who was found with over $14,000 of the money in his garage.
While Hauptmann claimed that the money belonged to a friend, key testimony from handwriting analysts matched his writing to that on the ransom notes. Additional forensic research connected the wood in Hauptmann's attic to the wood used in the make-shift ladder that the kidnappers built to reach the child's bedroom window. Hauptmann was convicted and executed in 1936.
28. Juvenile Court is Established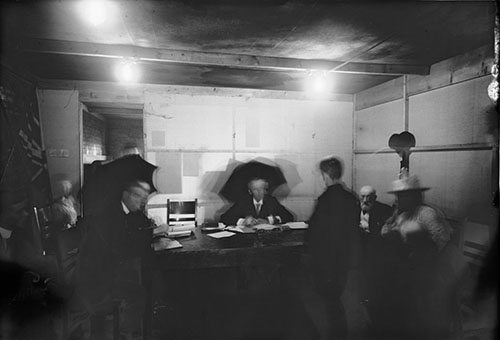 In 1899, the nation's first juvenile court for youth under the age of 16 was established in Chicago to provide rehabilitation rather than punishment. By 1925, following the Chicago model, all but two states had juvenile courts whose goals were to turn youth into productive citizens utilizing treatment that included warnings, probation, and training school confinement. Treatment lasted until the child was "cured" or turned 21.
Although judges spoke with the offending children and decided upon the punishment, the lack of established rules and poor rehabilitation led to unfair treatment.
27. Changes Made in Life Sentences for Juveniles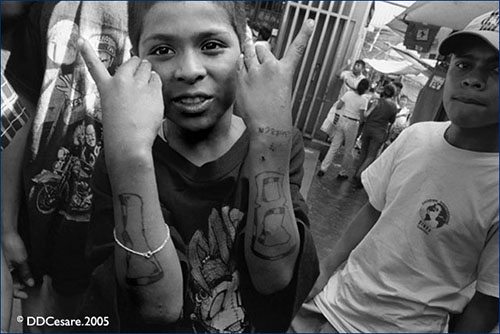 In 2005, the U. S. Supreme Court forbade the death penalty for juveniles. In 2010 the Supreme Court limited life sentences without parole for young criminals who commit murder. It was ruled unconstitutional to give a criminal who was under 18 at the time of the crime, a life term in prison with no chance for parole for crimes other than murder.
Five years later, the Supreme Court continued its trend of holding that children cannot be automatically punished the same way as adult criminals without considering their age and other factors, by further ruling that juveniles under the age of 18 who commit murder may not receive mandatory life sentences with no chance for parole
26. Ted Kaczynski, The Unabomber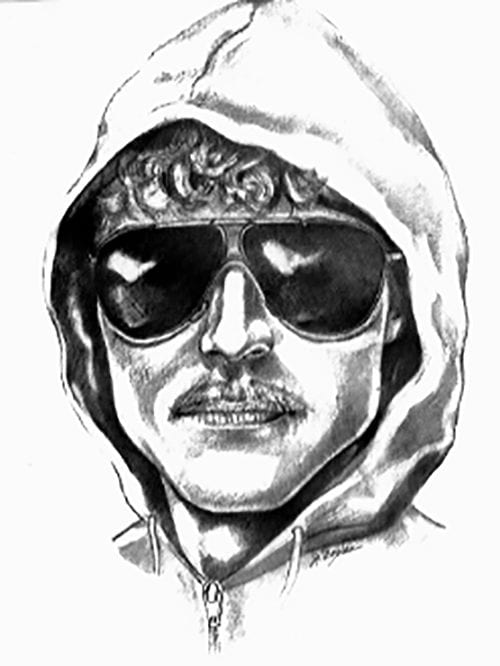 Ted Kaczynski killed three people and wounded 22 with his mailbombs, but it could have been much worse. He managed to sneak a bomb onto American Airlines Flight 444 from Chicago to Washington D.C. It exploded but only caused a small fire. Otherwise, a Boeing 747 passenger jet might have fallen out of the sky on Nov. 15, 1979. As it is, the mad genius, whom investigators tagged as the University and Airline Bomber, would terrorize the country for nearly two decades.
From his cabin in the woods in Montana, the reclusive mathematician would send out bomb after bomb, and letter after letter haranguing victims who had survived his attacks and taunting the media. No one was able to figure out who he was. And then, in 1995, in a blast of egotistical rage, he sent out a 35,000-word manifesto against technology and industrialization, which the Washington Post and the New York Times published in order to prevent the Unabomber from carrying out his threat to blow up a plane over Los Angeles. Someone recognized his ideas in that manifesto. It was his brother, David. And so, the brutal chess game between bomber and the FBI was finally won: by the U.S. government.
25. And Justice for All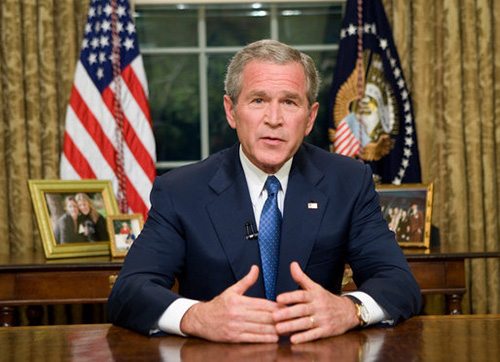 On October 30, 2004, President George Bush signed the Justice for All Act, which significantly enhanced funding and guidelines for the use of DNA technology in the judicial process.
Among other things, the Act strengthened the rights for convicted felons to obtain post-conviction DNA testing if they assert their innocence and that the DNA testing would produce new evidence in support of that innocence, and the DNA testing would create a reasonable probability that the applicant did not commit the offense.
24. First Parole System Created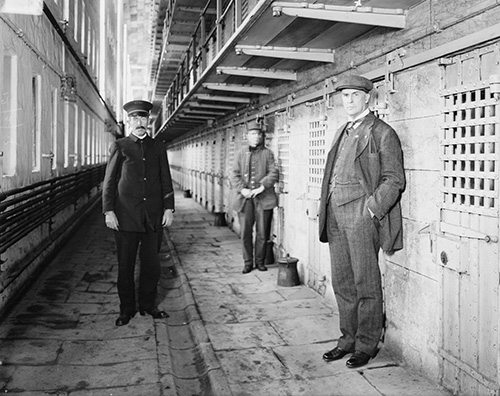 First in 1861 and again in 1877, Zebulon Brockway implemented the concept of "indeterminate sentencing," or parole, while serving as warden of the Detroit House of Corrections and the Elmira Reformatory (N.Y.), respectively. Brockway lobbied the New York Prisons Association to abandon "time sentences" for "reformative" ones that focused on rewarding inmates with shortened sentences for evidence of reform, rehabilitation or notable good behavior, according to Samuel Barrows' report The Indeterminate Sentence and the Parole Law.
Fast forward 130 years. By the end of 2011, almost seven million people were under some form of adult correctional supervision, according to the Bureau of Justice Statistics. That number translates to about 2.9 percent – or one in 34 inmates – of the entire prison population of the U.S.
23. O.J. Simpson's End Run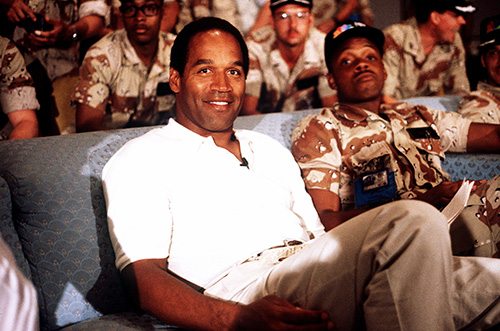 So ingrained are the details of the saga in living memory that it is, perhaps, pointless to summarize them. The impression is of a hydra-headed debauch: it was a classic Hollywood celebrity legal melodrama; a race-relations story; a marriage-gone-acrid; a foray into detective work and into genetics; a primer on the jury system; proof of the overwhelming profits to be made from tabloid TV; a domestic tragedy with feuding families; a comedy of errors with irritating consequences. If the Crime of the Century has to be a congeries of issues and emotions, then this is the contemporary champion. Indeed, it was done twice because much of the public needed an alternative ending: the first jury acquitting; the second jury finding civil wrong.
The saga is relived again and again whenever Simpson decided it is time to get more attention (as he did at the end of 2006 with a proposed but unpublished book that speculated on what he might have done if he were indeed the murderer). The only tragic thing is that no one has seen prison for the horrendous murder of Nicole Brown and Ron Goldman on the night of June 12, 1994. Simpson is now in jail on other charges. Not for murder.
22. First Police Crime Lab Established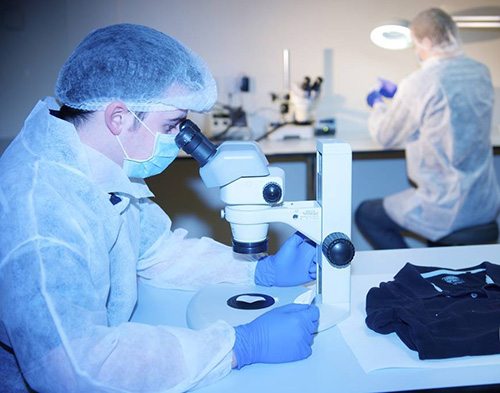 CSI: LA? In 1923, The Los Angeles Police Department establishes the first police department crime laboratory in the United States. Here's how it all began:
In 1923, August Vollmer, former Police Chief of Berkeley, California, accepted the appointment as LAPD Chief of Police. Vollmer, known for being an innovative reformer, initiated much restructuring and reform during his one year with the LAPD. He believed that scientific analysis of evidence had a place in police work, so Vollmer ordered the formation of the first crime lab in the United States. The FBI crime laboratory was not established until seven years later.

On July 1, 1923, Police Officer Rex Welsh received the assignment as LAPD's first Criminalist because he had some scientific training. Officer Welsh completed scientific coursework in college and had a desire to apply scientific analysis to police work. To perform his duties, Officer Welsh was given an antiquated microscope, a handful of chemicals, a smattering of glassware, and a cubbyhole lab in a corner of Central Division. It was a difficult beginning. Officer Welsh was challenged with setting up operations, purchasing scientific equipment/supplies, and establishing sound and reliable scientific methods that would be applicable to criminal investigations
21. ACLU

The American Civil Liberties Union (ACLU) is a non-profit, non-partisan organization that was created to defend the Constitutional rights and liberties of all Americans. Well-known pacifist and author Roger Nash Baldwin, alongside feminist lawyer Crystal Eastman and law professor Walter Nelles, are credited with founding the organization in 1920. The ACLU was formed in response to the Palmer Raids. The aim of the raids was to simultaneously arrest thousands of anti-war protesters – referred to as "suspected anarchists and radicals" by J. Edgar Hoover and attorney general A. Mitchell Palmer. After holding the suspects without charging them and questioning them without representation, the FBI began deporting those with ties overseas.
The ACLU, today, has become the nation's largest public interest law firm. It has grown to more than 500,000 members with a 50-state network of staffed, autonomous affiliate offices. Around 100 ACLU staff attorneys collaborate with 2,000 volunteer attorneys to handle close to 6,000 cases annually.
20. Kevlar: Police Protection Takes a Huge Step Forward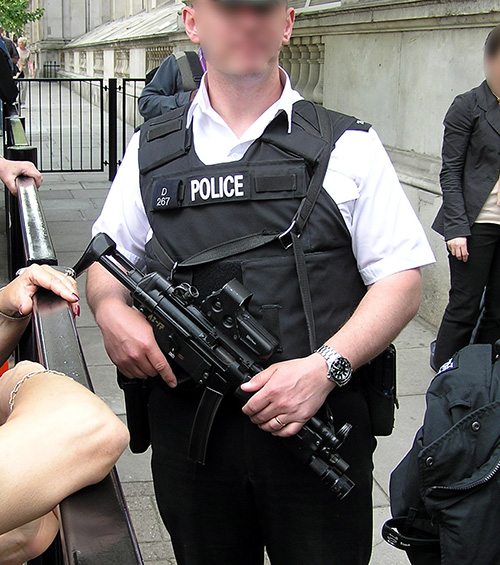 Kevlar. The National Institute of Justice initiates a project in 1972 that leads to the development of lightweight, flexible, and comfortable protective body armor for the police. The body armor is made from Kevlar, a fabric originally developed to replace steel belting for radial tires.
The soft body armor introduced by the Institute is credited with saving the lives of more than 2,000 police officers since its inception into the law enforcement community.
19. The Lie Detector Invented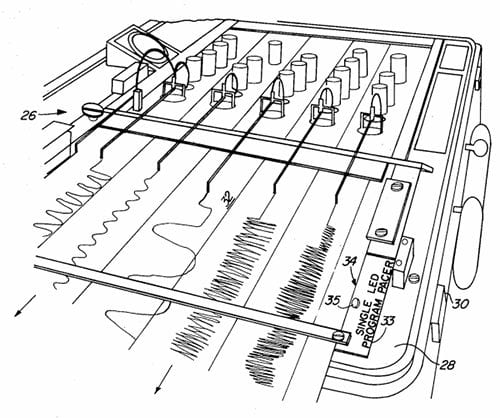 John Larson, a University of California medical student, invented the modern lie detector (polygraph) in 1921. Used in police interrogation and investigation since 1924, the lie detector is still controversial among psychologists, and is not always judicially acceptable. The name polygraph comes from the fact that the machine records several different body responses simultaneously as the individual is questioned.
The theory is that when a person lies, the lying causes a certain amount of stress that produces changes in several involuntary physiological reactions. A series of different sensors are attached to the body, and as the polygraph measures changes in breathing, blood pressure, pulse and perspiration, pens record the data on graph paper. During a lie detector test, the operator asks a series of control questions that set the pattern of how an individual responds when giving true and false answers. Then the actual questions are asked, mixed in with filler questions. The examination lasts about 2 hours, after which the expert interprets the data.
18. Miranda Rights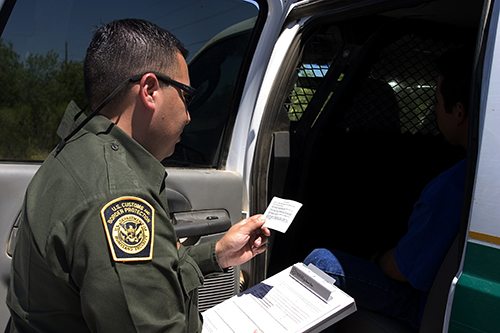 Miranda rights are born. The Supreme Court rules that all persons accused of a crime must be informed of their constitutional rights , including the right against self-incrimination and the right to an attorney.
The Supreme Court's decision in Miranda v. Arizona addressed four different cases involving custodial interrogations. In each of these cases, the defendant was questioned by police officers, detectives, or a prosecuting attorney in a room in which he was cut off from the outside world. In none of these cases was the defendant given a full and effective warning of his rights at the outset of the interrogation process. In all the cases, the questioning elicited oral admissions and, in three of them, signed statements that were admitted at trial.
Miranda v. Arizona: Miranda was arrested at his home and taken in custody to a police station where he was identified by the complaining witness. He was then interrogated by two police officers for two hours, which resulted in a signed, written confession. At trial, the oral and written confessions were presented to the jury. Miranda was found guilty of kidnapping and rape and was sentenced to 20-30 years imprisonment on each count. On appeal, the Supreme Court of Arizona held that Miranda's constitutional rights were not violated in obtaining the confession.
The ruling came in 1966.
17. First U.S. Policewoman Hired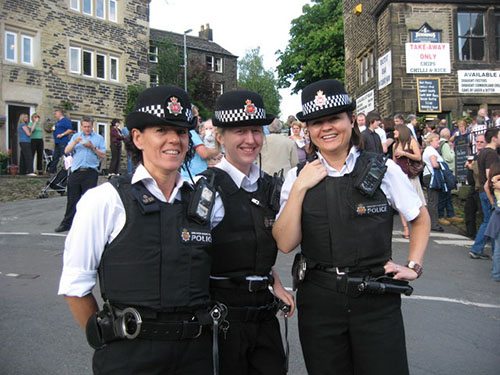 With more than 1.5 million visitors expected to descend upon Portland (Ore.) for the 1905 Lewis and Clark Exposition, officials contracted the Portland YWCA and Lola G. Baldwin to establish a traveler's aid program. The program was designed in part to protect unsuspecting women from what officials called the "inevitable con men, pimps and other criminals" attracted to the fair. Baldwin was paid $75 dollars a month during the four-and-half month event and was given arrest authority. She recruited volunteers from Portland's women's clubs to provide surveillance of the 400-acre fairgrounds. She was officially sworn in as the nation's first paid policewoman in 1908.
Today, there are more than 110,000 female police officers across the United States, according to the U.S. Census Bureau.
16. The U.S. Marshal Service Begins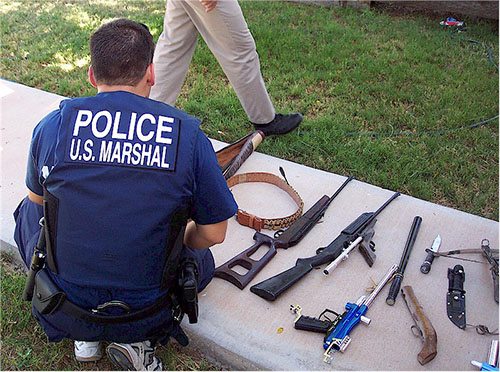 Sept. 1789: The United States Congress creates the first Federal law enforcement officer, the United States Marshal. Thirteen U.S. Marshals were appointed by President George Washington.
But the idea began much before that, during medieval times when William the Conqueror had Kings appoint sheriffs to ensure their allegiance to the monarch. The system endured, and the early New England colonists appointed or elected sheriffs to maintain the general peace.
15. The Patriot Act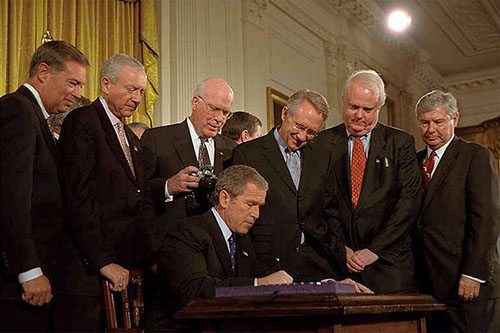 President George W. Bush signs the USA Patriot Act in 2001, a controversial anti-terrorism law that allows law enforcement agencies to employ court-approved wiretaps on suspected terrorists, share criminal investigative information with counterterrorism investigators andother government officials, and work with other government agencies with the aim of securing U.S. borders and attacking international money laundering.
The Patriot Act's goals are to strengthen domestic security and broaden the powers of law-enforcement agencies with regards to identifying and stopping terrorists. The passing and renewal of the Patriot Act has been extremely controversial. Supporters claim that it's been instrumental in a number of investigations and arrests of terrorists, while critics counter the act gives the government too much power, threatens civil liberties and undermines the very democracy it seeks to protect.
14. Colonial Police Forces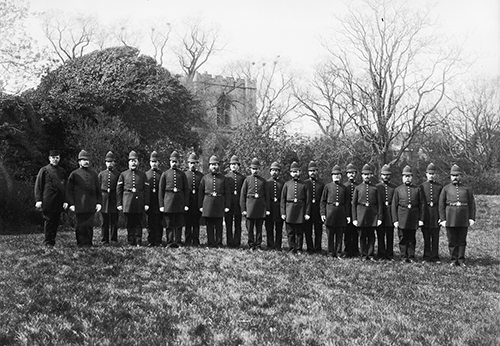 The City of Boston establishes the first system of law enforcement in the 13 colonies. Called the "night watch," officers served part-time, without pay.
By 1700, New York, Boston, and Philadelphia established night watches, and Philadelphia formally created 10 patrol areas in 1705. Night Watch in Boston. Early Policing
13. 911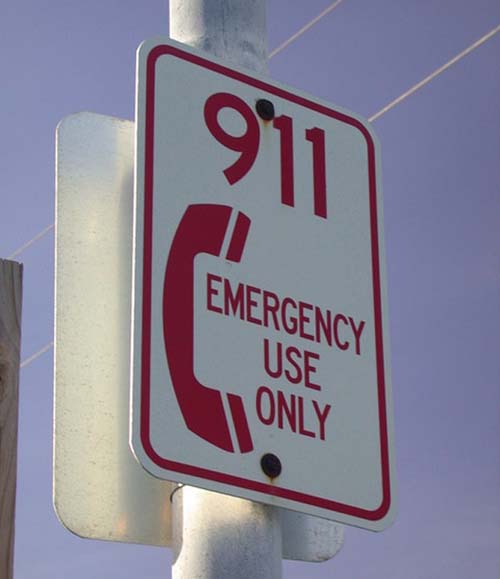 911. AT&T announces it will establish a special number –911– for emergency calls to the police, fire and other emergency services. Within several years, 911 systems are in widespread use in large urban areas and in rural areas as well.
Before the 1960s, the United States didn't have one universal phone number for Americans to call if they needed help from the police or fire department. Callers simply had to know the phone number for each department in the area they were currently in. In the case of large cities, there were often multiple police and fire departments covering different areas. Los Angeles, for example, had fifty different police departments and just as many phone numbers. Telephone operators would usually be left to direct emergency calls if the caller wasn't sure which department or phone number they needed. Oftentimes there would be further delays upon getting the police or fire department on the line if the clerks who answered the phone were busy with another caller. Needless to say, this system wasn't optimized to get emergency help where it needed to go very quickly.
To solve this problem, the National Fire Chief's Association suggested a national emergency phone number in 1957. But it wasn't until 1967 that President Lyndon B. Johnson helped get the ball rolling. Why the numbers 9-1-1? Simply put, the phone number 9-1-1 is short, easy to remember, and can be dialed relatively quickly given the few digits. This was particularly important in old-style rotary/pulse-dialing phones, which were still popular when the 9-1-1 system was first implemented
12. International Policing Group Formed: Interpol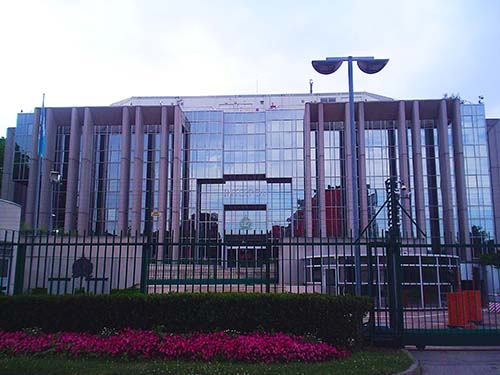 Dr. Johannes Schober – president of the Vienna (Austria) police force at the time – created the International Criminal Police Commission (ICPC) between Czechoslovakia, Poland, Austria, Belgium, China, Egypt, France, Germany, Greece, Hungary, Italy, the Netherlands, Romania, Sweden, Switzerland and Yugoslavia. The organization adopted the moniker INTERPOL – a contraction of the words "international police" – in 1946 and its official flag in 1950.
Based in Lyon (France) Interpol serves as the intelligence and communications liaison for police forces across its 190 member countries. Operating with an annual budget of around €60 million, Interpol provides targeted training, investigative support, and real-time data to help combat a wide variety of criminal activity across international borders.
11. First U.S. Detective Agency Founded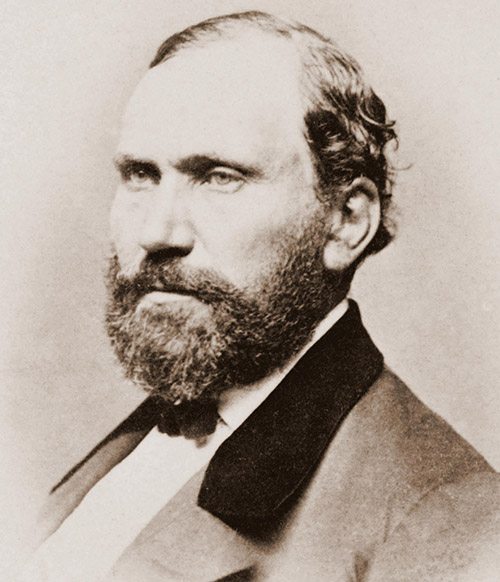 Allan Pinkerton created the Pinkerton National Detective Agency in Chicago, Ill., in 1850. He received national recognition after uncovering a plot to assassinate Abraham Lincoln in 1861. He also helped organize a federal secret service during the Civil War and eventually rose to become its chief.
Pinkerton was acquired by Sweden's Securitas AB in 1999. After acquiring six other American security firms, Securitas AB became Securitas Security Services USA, the world's largest private provider of security services.
10. James Earl Ray: Martin Luther King's Killer Brought to Justice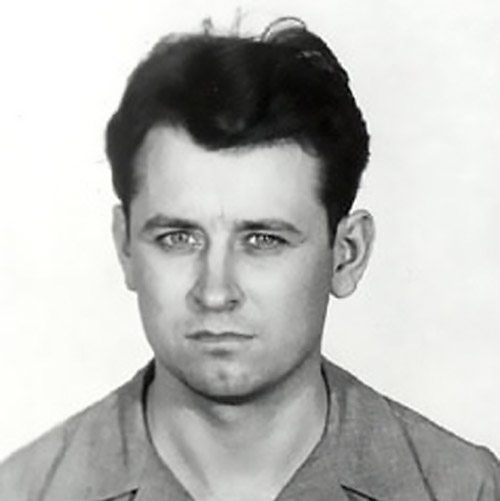 James Earl Ray (March 10, 1928 – April 23, 1998) was the man who was convicted of the assassination of one of our country's most treasured heroes: Dr. Martin Luther King, Jr. The story doesn't stop there though. Not only did Ray escape from prison from a previous crime just before he assassinated Dr. King, Jr. in 1968, but he also escaped one more time in 1977.
The man had a 99-year prison sentence, and with that second escape, he made it 100 years. He never lived another 100 years to fulfill his sentence, and instead died from Hepatitis C in prison in 1998.
9. Megan's Law
New Jersey Legislature enacts Megan's Law, which requires community notification when a sex offender is scheduled to be released. Megan's Law is named for Megan Kanka, a seven-year-old girl from New Jersey who was sexually assaulted and murdered in 1994 by a neighbor who, unknown to the victim's family, had been previously convicted for sex offenses against children.
Megan's Laws are state and federal statutes that require convicted sex offenders to register with local police. Sex offenders are required to register with local police and to notify law enforcement authorities whenever they move to a new location. The statutes establish a notification process to provide information about sex offenders to law enforcement agencies and, when appropriate, to the public. The type of notification is based on an evaluation of the risk to the community from a particular offender.
8. Fingerprints Solve Crimes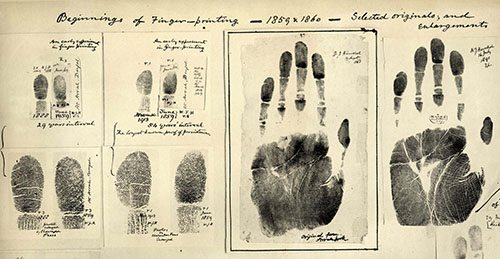 Back in 2000 B.C. Babylonians required fingerprints on contracts to help avoid forgery. A few thousand years later, in 1892: The first use of fingerprints in modern times to solve a murder was documented. While working for the Central Police Department in La Plata, Argentina, Juan Vucetich created the world's first fingerprint classification system – based on early experiments by English scientist Sir Francis Galton. Vucetich referred to his system as "comparative dactyloscopy," and used it in 1892 to identify a bloody fingerprint found at the scene of a gruesome double-murder of two children. The children's mother admitted to the killings after being presented with the evidence against her.
In 1892, Vucetich's system identified 101 different fingerprint patterns. Today, the FBI's Integrated Automated Fingerprint Identification System (IAFIS) is considered the biggest biometric identification system in the world – housing the fingerprints of more than 103 million domestic subjects and 73,000 known and suspected terrorists from around the world.
7. Cyberwarfare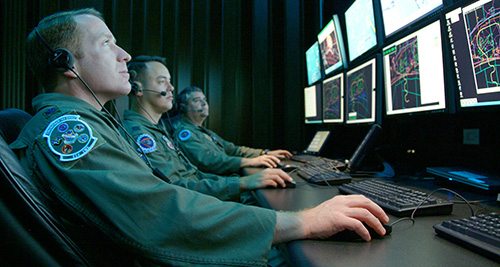 A highly sophisticated computer worm was found in June 2010 to be targeting five of Iran's nuclear facilities. The Stuxnet virus was designed to destroy centrifuges used to enrich uranium at the Iranian facilities. The New York Times reported in a June 2012 story that President Obama acknowledged ordering the Stuxnet attack as a continuation of a George W. Bush strategy to sabotage Iran's nuclear program. The U.S. reportedly collaborated with Israel on the attack. Stuxnet spread through Iran for a full year before being discovered in 2010, according to Mikko Hypponen, the chief researcher at computer security provider F-Secure. He also said the worm would likely have taken "10 man-years" to write due to the complexity of the code. Stuxnet appears to be the first time a government has sanctioned a sustained cyber attack on the infrastructure of one of its adversaries.
In May 2012, computer security researchers from Iran, Hungary and Russia jointly discovered "Flame," a new piece of malware targeting Iran's oil fields. One of the Hungarian researchers called it "the most complex piece of malware ever found." The Washington Post reported in June 2012 that the Flame malware was a product of U.S.-Israeli cooperation and that it contains elements identical to some found in Stuxnet.
From the FBI and fingerprints to DNA and digital warfare, the basic code of law enforcement – i.e., "to protect and serve" – has changed dramatically. All of the milestones mentioned above have one thing in common: they broke new ground in law enforcement. In doing so, they changed the course of criminal justice forever.
6. DNA First Used for Biological Identification, Helps Free the Innocent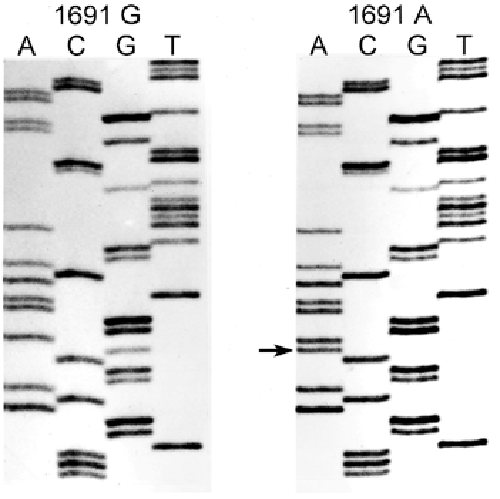 In September 1984, University of Leicester geneticist Dr. Alec Jeffreys found what he called "a horrible, smudgy, blurry mess" on a slide containing biological material from his assistant, Jenny Foxon. After studying the sample closer, he identified a family group in the sample and realized he could distinguish all three members of Foxon's family by a simple pattern of inheritance. Jeffreys first used the technique in April 1985 to solve a complex immigration issue that ultimately reunited a young boy from Ghana with his family in England. In 1986, Jeffreys used DNA to arrest and convict a suspect who raped and murdered two schoolgirls three years apart.
As of December 2012, the National DNA Index (NDIS) contains more than 10 million offender profiles, 1.3 million arrestee profiles, and 467,000 forensic profiles, according to FBI statistics. The primary metric used to determine the effectiveness of the NDIS is the number of investigations the database has helped. As of December 2012, the Combined DNA Index System (Codes) has produced more than 198,000 hits and assisted in 190,500 investigations.
5. The FBI is Born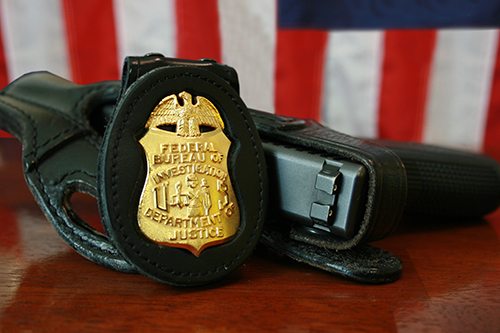 While serving as U.S. attorney general in 1906, Charles Bonaparte began lobbying Congress for a permanent detective force within the Department of Justice. Bonaparte argued for a team of hand-picked "special agents" who could investigate perpetrators of timber and land fraud, involuntary servitude and "crimes against the Treasury." An act of Congress in 1908 created the Bureau of Investigators with 25 special agents and a mandate to find and bring to justice violators of federal laws.
The Bureau of Investigation became the Bureau of Law Violation Investigators in 1908 and, in 1911, the Federal Bureau of Investigation. No surprise on this one. By early 1908, Teddy Roosevelt's Attorney General—Charles Bonaparte—was growing weary of borrowing investigators from other agencies for federal cases under his jurisdiction. When Congress outlawed that practice in May, he had no choice but to pull together his own corps of agents. On July 26, Bonaparte sent a memo to his department announcing this new "force of special agents." It started small, with just 34 agents and no name. And it was considered something of an experiment by both Bonaparte and Congress. But over time the force started making a difference…and the rest is history. As of September 2012, the FBI employed almost 14,000 special agents and more than 22,000 support professionals.
4. Osama bin Laden Brought to Justice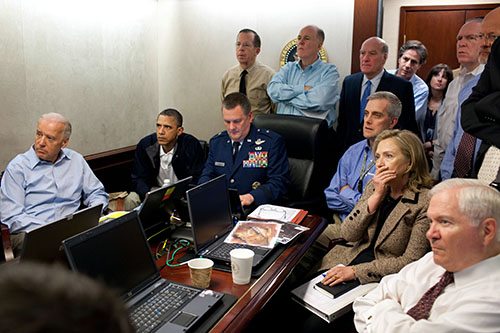 Of course, you knew it was coming. Osama bin Laden (March 10, 1957 – May 2, 2011), was the leader of Al-Qaeda, the global organization that orchestrated the tragic September 11 attacks. What makes bin laden #1 on the list? Well, for starters, he was possibly the most hunted-down man that you saw covered on national television since he was officially added to the FBI's Most Wanted List on June 7, 1999. After what seemed like an eternity for Americans, finally bin Laden was killed by a team of United States Navy SEALs in his compound in Pakistan. The cloak that was the mountains of Pakistan finally let up.
3. Police Organize: It's Official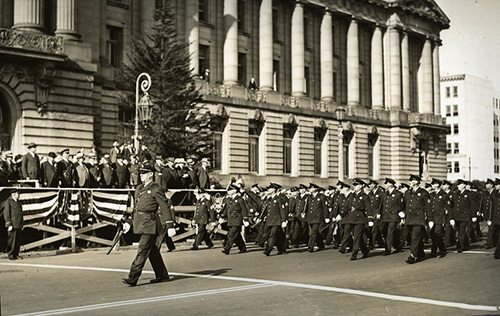 Philadelphia organized an independent, 24-hour police force in the 1830s, and New York created day and nighttime forces in the 1840s – Many cities quickly followed suit in creating their own police organizations including: Chicago in 1851, New Orleans in 1852, Cincinnati in 1852, Philadelphia in 1855, Newark in 1857, and Baltimore in 1857.
By 1900, almost every U.S. city, regardless of size, established a full-time police force.
2. Civil Rights Act of 1957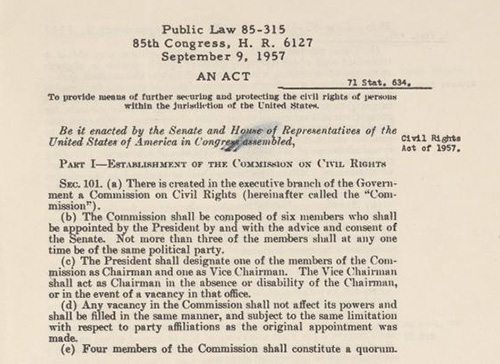 August 29, 1957: the United States Congress passes the Civil Rights Act of 1957. This was the first act of Civil Rights legislation since Reconstruction in America.
The Act helps to protect every U.S. citizen's right to vote and establishes a Civil Rights Commission whose duty is to investigate acts of discrimination and injustice. The Act also led to the creation of a Civil Rights Division within the Department of Justice.
1. The U.S. Constitution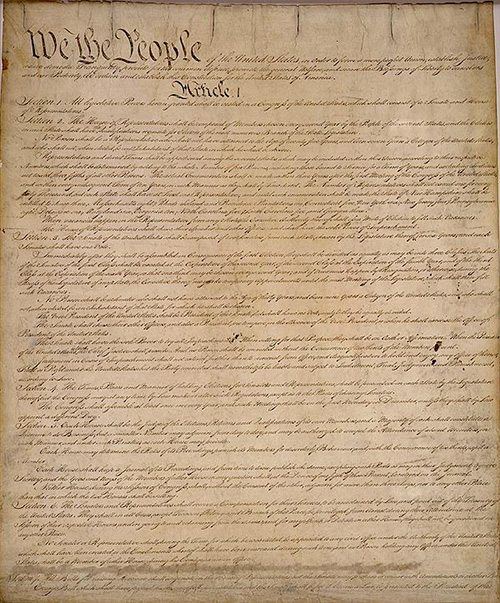 The American court system was first mapped out by the U.S. Constitution the states adopted in 1787. Two of the Amendments to the Constitution—the Sixth Amendment and the Eight Amendment—address criminal justice.
The Fifth Amendment guarantees due process, which means that a person is given notice that there is an issue concerning him/her before a court and that the accused will have an opportunity to hear the accusation and prepare a defense.
The Sixth Amendment lists the rights of people who are formally charged with crimes. It guarantees that defendants have speedy and public trials, are told of all charges they face and receive a trial by jury. Juries determine the facts in a trial, weigh the truthfulness of sworn testimony, and decide if a defendant is guilty or innocent.
Related: