This is a list of the Most Useful Criminal Justice Majors. Follow along to learn more about this amazing career. Deciding on a career path can be very exciting, but at the same time it can also seem overwhelming. With so many different types of career paths to choose from, many people find choosing one to be a daunting task. It is good to know that with so many careers in criminal justice, opting for a criminal justice major is a great choice to make. Jobs in criminal justice are always increasing in number, and there are many ways to go about getting a criminal justice degree. Take a look below to learn more about criminal justice schools and the different types of jobs that you can get with a criminal justice degree.
What Subjects in Criminal Justice Will Offer the Most Opportunities?
Majors related to criminal justice degrees offer many subjects that are designed to help those professions that deal with criminal activity as well as the field of justice where laws are interpreted and carried out. Many of these subjects can be used in a variety of different industries and applied to interpret different types of information. A good example of this is forensics. Forensics is a subject that is incredibly diverse and can be applied to many different fields. Every subject ranging from collecting evidence to communication and the relaying of information between sources is beneficial and has something to offer every criminal justice graduate no matter what profession they choose to enter.
Featured Schools
Subjects like investigation, collecting evidence, interviewing techniques, etc., are all part of what criminal justice is all about. For as much as enforcing the laws and statutes play a role in the field of criminal justice, learning how to apply the law is just as important. This is where ethics, the study of the Constitution/Bill of Rights, and forensics all start to apply. A solid criminal justice degree program will include the subjects that will directly pertain to the career path you want to follow after you graduate.
1. Information Security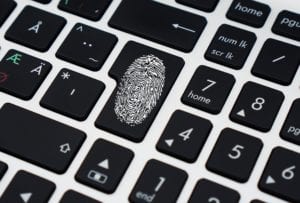 Information security is a fast-growing field, as more and more companies take their operations online. When you major in information security, you won't just learn how to handle security breaches – you'll learn how to stop breaches before they happen. This can save a company millions when implemented correctly.
Upon graduation, students in this field can pursue many career options, including cyber security, information technology, and more. The job growth for information security is far above average, with an expected growth of 32% in coming years (compared to an average of 7% growth for all careers). Information security analysts can expect to earn an average of $100,000 per year.
Job Growth: 32% 
2. Criminology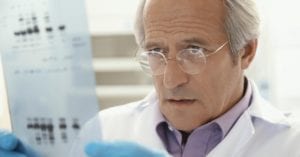 Criminology is not only fascinating – it's a fast-growing field that attracts people who have the ability to think critically in stressful situations. Criminology involves understanding the minds of people who commit crimes and using deductive reasoning skills to find patterns that explain why and how crimes are committed. 
Students who major in criminology can expect a variety of career options, including working as a detective, working as a part of forensic investigations, and working in tandem with a criminal psychologist. Students who are experts in criminology may also work as a part of crime scene investigation teams. The job growth for detective work is 14% in the coming ten years, and the mean salary for the field is $86,000 per year.
Job Growth: 14%
3. Psychology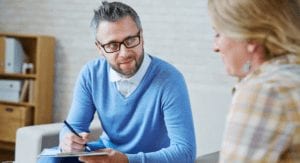 Interested in learning more about why people do what they do? Studying psychology is a great way to break into the criminal justice field. Students who study psychology learn about the reasoning behind people's actions, how their past can affect their present behavior, and how understanding behavioral patterns can predict future behavior. 
Students who major in psychology may go on to graduate school to become a psychologist or a psychiatrist or may work with criminal investigation teams after earning their bachelor's degree. Students who major in psychology can expect a fast growth rate in their career field of 14% – double the rate of other fields in the United States. The mean salary for a psychologist in the U.S. is $80,000 per year. 
Job Growth: 14%
4. Paralegal
Working as a paralegal is a great way to break into the criminal justice field, especially if you'd eventually like to go to law school and get your graduate degree. Paralegals learn the ins and outs of their field of law, researching cases and helping lawyers to create the best defense possible for their clients. Paralegals can work with a single lawyer, or can work as a part of a large law firm. If you work as a paralegal for law firm, you may find that the firm is willing to pay for some of your law school training as you continue supporting them through paralegal work. 
While many people go through paralegal training as a stepping stone to going to law school, working as a paralegal can be an excellent job choice on it's own. There's no need to necessarily go through further training if you're happy to work at this level. The paralegal field is growing quickly, with an average growth rate of 12% expected in coming years. As a paralegal, you can expect to make about $52,000 per year. Of course, this number can be much higher a your years of experience and level of education increase.
Job Growth: 12%
5. Social Work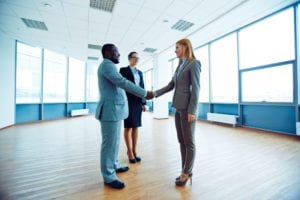 The field of social work is perfect for people who have a deep sense of social justice and feel empathy for others. In the criminal justice field, social workers are key to helping people going through tough times within the criminal justice system get the support and resources they need. While social workers may work with people who are charged with a crime, their main role is typically helping victims of crime work through their trauma and access the services they need in order to thrive. Social workers often work long hours, but find the work they do to be very rewarding.
Social workers can work in a variety of settings, and may be employed by government, private, or non-profit agencies. Social workers can also go on to start their own social work agencies. The field of social work is growing faster than most other career fields in the United States, with an average growth rate of 11% expected over the coming decade. On average, social workers make about $50,000 per year.
Job Growth: 11%
6. Rehabilitation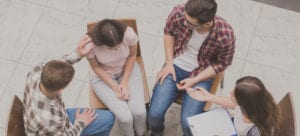 Are you passionate about helping people get back on their feet after tough times? Do you feel that everyone deserves a second chance at a good life, especially if they were initially dealt an unfair hand? If so, working in rehabilitation may be a good fit for your sense of social justice. In this major, you'll learn how addiction forms, how the recovery process begins, and how to support people who are working through the process of getting their lives back after battling drugs and/ or alcohol.
Jobs within the rehabilitation field can include working as a counselor, working as a probation officer, and working in a rehabilitation facility to provide support to people who are battling addiction. This field is growing faster than most career fields in the United States, with an expected growth rate of 10% over the next ten years. Rehabilitation counselors earn an average of $35,000 per year.
Job Growth: 10%
7. Private Detective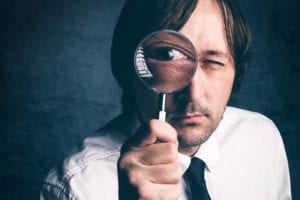 Love a fast-paced work environment? Going into private detective work may be a good field for you. When you go to school to become a private detective, you'll learn how to think critically, analyze criminal behaviors and crime scenes, and use psychology to get the answers you need to tough questions. This job is not for the faint of heart, and your training should give you a good idea of whether or not private detective work is a good fit for you. If you choose to go into private detective work, you may also want to take some classes that teach you how to market and run your business.
When you become a private detective, you'll have the option of working for yourself on a contract basis. If you decide to branch out of private investigative work, you can This field is growing at about the same pace as other fields in the United States (8% growth rate). Private detectives make a salary of approximately $45,000 per year.
Job Growth: 8%
8. Research Methods
In the field of criminal justice, there is a constant need for research to further understand what methods of investigation, rehabilitation, and reducing recidivism rates. When you study research methods, you learn how to create and implement methods of research that provide lawmakers and law enforcement officials with the tools they need to develop programs that work to keep people safe.
After you graduate with a degree in research methods, you'll have many options available to you within the criminal justice field, including work within prison systems, law enforcement systems, and in the state and federal government. This field is growing a bit more slowly than other fields in the United States (6% predicted growth rate over the coming decade). You can expect a salary of about $59,000 per year in this field.
Job Growth: 6%
9. Law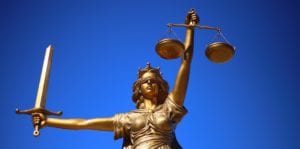 Majoring in pre-law can be a perfect way to set yourself up for a successful career as a lawyer. When you study law, you can choose a broad course of study, or you can choose to hone in on an area of interest, such as criminal or family law. If you aren't sure what field of law you'd like to study, it makes sense to start out with a broad course of study and choose a specialty area later in your education.
There are many positions available to lawyers within the field of criminal justice, including working as a criminal lawyer, a victim advocate, a public defender, and more. The law field is growing slightly more slowly than other fields (6% predicted ten year growth rate). Working as a lawyer can be an incredibly lucrative career choice, with a median salary of $123,000 per year.
Job Growth: 6%
10. Law Enforcement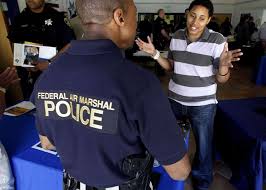 One of the most traditional paths for people who want to go into the field of criminal justice is to major in a law enforcement related field. Many majors designed for people who want to become law enforcement professionals teach how to subdue criminals, how to approach potentially dangerous situations, and how to communicate with people who are in the midst of committing a criminal act. Earning a degree in law enforcement can be the perfect way to begin a law enforcement career in a leadership role.
After graduating with a degree in law enforcement, you may go on to become a police officer, a detective, a probation officer, or to another career within the law enforcement field. The field of law enforcement is growing more slowly than other fields, with a 5% growth rate expected over the coming ten years. The median salary for a law enforcement official is $65,000 per year.
Job Growth: 5%
What is Criminal Justice?
Criminal justice is an exciting subject for people to go to college and study. There are many sub-fields of criminal justice that students can choose to study, and each field can lead to different types of careers. Obtaining an online criminal justice degree is available to those students who choose to take courses through online colleges.
Taking online courses through online colleges is very advantageous for a number of reasons. For one, these types of courses are often cheaper than traditional college campus classes. Secondly, students who partake in online courses do not have to worry about traveling to and from a college campus to complete their studies.
By taking the time to research different criminal justice majors, students will be more apt to choose a major that best fits their wants and needs. For example, if a student wants to become a police officer, it is wise to choose a major that has an appropriate curriculum to help the student obtain a job as a police officer.
What Jobs Fall on the Criminal Justice Majors List?
Individuals who graduate with a criminal justice major can look forward to a long and lucrative career in one of many different fields. Law enforcement, private investigations, legal research, and other legal professions can benefit from the knowledge and insight that is offered through earning a Masters in Criminal Justice. Jobs in both the public and private sectors offer opportunities for advancement in terms of both the type of responsibilities as well as earning potential.
Police officers and private investigators rely on the knowledge and skills they earn through a criminal justice degree program to perform the duties related to their jobs. Legal professionals who work hand in hand with law enforcement agencies and the courts must be able to communicate and work together on the same level if they expect to be effective. Criminal justice degrees are designed to teach investigative skills, problem-solving skills, and organizational tools and techniques that allow large amounts of information to be collected, evaluated and processed to find the answers to a variety of questions. These skills can also be used by those who work within the courts and other areas of the judicial system.
Are There Different Types of Criminal Justice Majors?
There are several different types of criminal justice majors to choose from. Legal professionals like paralegals often start out earning a major in criminal justice. The same goes for individuals who become private investigators or law enforcement officers. A major in criminal justice offers students in-depth information about how laws are interpreted and applied. It also provides tips and skills that a graduate can use to collect vital evidence to help support cases that may be filed after an event occurs. Whether you work with law enforcement, with the courts, or in any other position in which finding an ethical or legally sound solution is called for, a criminal justice major offers the subjects you will need to succeed.
Criminal justice majors are also an excellent choice for individuals who are interested in homeland security positions. This could also be extended to include emergency management teams who must work hand in hand with law enforcement agencies when natural disasters or other types of emergencies occur. Having this type of knowledge helps you to stay organized and will allow you to collect the type of evidence you need to solve any problems or issues you may have.
Where Can a Criminal Justice Major Find the Most Lucrative Jobs?
There are many lucrative jobs that can be found by completing a criminal justice degree program. A criminal justice major gives you opportunities in many different fields. Law enforcement jobs are always available and will allow you to move upward through the ranks into a position where you can help your community. Becoming a private investigator and working on your own is also an extremely lucrative position. You can work with both the public and private sector as an investigator and work on your own terms and for the pay you set.
Criminal justice majors who work in the legal field can also have long and lucrative careers. As a legal professional, you can work as a paralegal, a researcher, or as an employee of the courts. No matter what type of position you take, the opportunity for advancement will only be limited by your willingness to move forward and achieve your goals. Jobs in the legal field can be found at the civil, city, state, and federal levels meaning that you can choose the level of responsibility you want as well as find a position that offers you the earning potential you are looking for.
Related Rankings:
Top 10 Campus Bachelor's in Criminal Justice
10 Online Criminal Justice Degree Programs