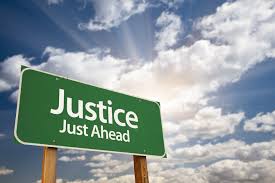 If there's one area of social science that's consistently evolving, it's the world of criminal justice. There are constantly new laws going into effect and new forensic technologies emerging that make criminal justice an ever-expanding area of science and law. Because of this, it's imperative for those interested in this field to stay up to date on the subject, and the following criminal justice news sources help to do just that.
1. LAPD Blog
Although it focuses primarily on the Los Angeles area, the LAPD Blog is still an essential source of information for those interested in criminal justice. It provides crime statistics, reports and information on campaigns being conducted by the department. Since the Los Angeles Police Department is the third-largest city police force in America, this blog is an indispensable source of criminal justice news.
2. The Crime Report
Known as one of the most comprehensive resources of criminal justice news and information, The Crime Report offers up-to-date news stories, informative blogs, a list of upcoming criminal justice events and even a job board for those seeking employment in this area of law. Add in easy-to-access case studies, and The Crime Report is an essential tool.
3. Matt Mangino
As a former prosecutor and parole board member, Matt Mangino, who now serves as a criminal defense lawyer, has a unique relationship with the criminal justice system that has seen him sitting on all sides of the table. He's appeared as an expert on Investigation Discovery crime series, and his daily blog updates provide information on criminal justice news, reports, case studies and a wealth of other legal information.
4. Karen Franklin, PhD
Those interested in how forensic psychology integrates into the criminal justice world will find Karen Franklin's blog an invaluable resource for understanding the criminal mind. Though the "above the fold" portion of her blog provides information mostly on Franklin, further down the page are resources and news on the psychological aspect of criminal justice.
5. HuffPost Crime
The Huffington Post has become one of the most trusted news sources in America and around the world, and fortunately for those interested in criminal justice news, it has its very own section devoted solely to crime, law and the criminal justice system. The latest criminal justice stories are prominently featured on the page, and its very own expert analysts provide blog posts that allow the common person to understand their insight into their legal sphere.
On top of providing the most breaking criminal justice news, HuffPost Crime also has the top of its site set up to make navigating the most popular crime stories easy. As of Feb. 2015, the featured sections included the Jodi Arias trial, continuing updates on the turmoil in Ferguson and information and analysis on the death of Eric Garner. Additionally, the site provides mug shots, information on missing persons and cold case files.
6. PoliceOne
Although PoliceOne provides up-to-date information on various areas of the criminal justice world, those interested in crime scene investigation will find the news section devoted entirely to these investigative techniques invaluable. News reports range from the testing and collection of evidence for rape kits to updates on scientific advances that will soon change the world of forensic investigation. In addition, the site makes crime scene investigation tools available for those who wish to purchase them.
7. Amnesty International
Amnesty International is one of the largest human rights organizations in the world, and their news section focuses on human rights violations and abuses within the criminal justice system. Even the most devoted criminal justice scholar understands that the system isn't perfect, and Amnesty International provides up-to-date information on the fight to ensure everyone is treated fairly both in and outside of the criminal justice system.
8. Prison Culture
Anyone who has worked within the criminal justice system understands that there are countless areas of research to be informed about, and prison culture is one of the most important. Prison Culture's main focus is to help others understand how the prison industrial complex works and its undeniable effect on American society as a whole.
9. N.Y.T. Police Brutality, Misconduct and Shootings
The New York Times has long been a major news source, but their Police Brutality, Misconduct and Shootings section offers information into the darker side of the criminal justice world. Unlike other websites, the New York Times doesn't have an agenda to make police misconduct seem either frequent or rare, so users of the site are able to look at the facts of a case and make their own decision. With constantly updated headlines, it's possible to stay abreast of all criminal justice news stories related to police misconduct.
10. Death Penalty Information Center
The most serious punishment in the American criminal justice system is reserved for the most serious crimes, and the Death Penalty Information Center provides news stories on recent death penalty trials, executions and even commentary from experts on the implementation of death sentences in the U.S.
An up-to-date resource is also kept on the site with a list of all individuals executed during a given year. This tool includes information such as the offender's name, method of execution, information on their victims and even how long they were on death row before being executed.
There are innumerable criminal justice news resources available online, but the aforementioned are some of the most utilized and useful. When it comes to understanding justice in America and around the world, this collection of sites offers a glimpse into every corner of the criminal justice system.