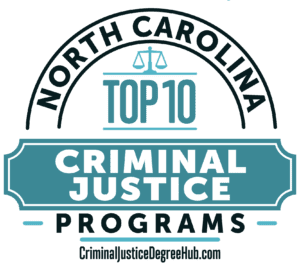 Those pursuing criminal justice degrees in North Carolina have a wide range of schools to choose from. One of the most important things to consider is whether the schools you are considering have programs that offer the specific field you plan to pursue. Since there are so many different career choices within the category of criminal justice, it is best to seek out a school that has a comprehensive program. It allows potential students to learn as much as possible about the field and determine what area they are most interested in pursuing.
Some of the best criminal justice programs in North Carolina offer online learning as well as classroom learning. It is an attractive option for those that are going to school part-time while they are working. The best criminal justice schools in North Carolina will offer students affordable tuition, low student-to-professor ratios, and high graduation rates, so make sure you look at all these statistics before choosing the school you want to attend.
Featured Schools
Students should also make sure that the school they attend is accredited, and they get credit for each of the hourly credits they earn while in school. This is important, especially if the student may consider transferring to a different school to obtain a specific degree or specialty. There is nothing worse than finding that all the credits that a student worked too hard to achieve cannot be transferred or accepted by their new university.
How We Ranked the Best Criminal Justice Programs in North Carolina
For our ranking of the best criminal justice schools in North Carolina, Criminal Justice Degree Hub editors focus on trusted, accredited colleges and universities. Programs are ranked according to practical factors like tuition cost, student reviews, salary potential, and variety of offerings.
1. North Carolina State University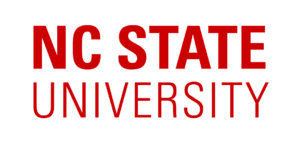 North Carolina State University's Criminology degrees cover the background information that future professionals need to address crime. As one of the best Criminal Justice schools in North Carolina, NC State covers a broad overview of the most important criminal justice topics. Classes cover the psychology behind crime, causes that lead to crime, and the most effective practices to stop it. Students may either pursue a BA in Criminology, or they can minor in the topic. 
NC State University is home to big thinkers. It's a land grant institution where students learn by doing. They gain relevant knowledge even as they put that knowledge to the test. This research university is a place where students get to see innovation in action, and they participate in that innovation themselves. The city location means that NC State can help students make connections for job searches, internships, and other networking opportunities. Money Magazine ranked NC State University the #1 "Best Public College for Your Money in North Carolina."
Programs: BA
2. University of North Carolina at Charlotte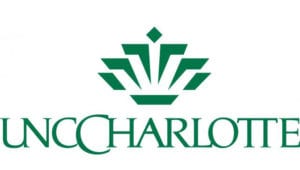 The University of North Carolina at Charlotte offers both a BS and an MS in Criminal Justice. Both programs rank among the best Criminal Justice programs in North Carolina. These programs cover criminology as well as criminal justice. Not only do students learn how to address and react to crime, they also learn background information on why people commit crimes in the first place. The Bachelor's degree prepares students for entry-level criminal justice careers or grad school, while the graduate degree helps those who are ready for promotions and other career advancement opportunities. 
UNC Charlotte is a research institution with strong academics. Located in the largest city in North Carolina, UNC Charlotte is full of opportunities and resources. Its lab work and other innovations make for a contemporary education. The faculty members at this school value creativity, curiosity, and entrepreneurship. This school makes a good choice for goal-setting students who are ready to take the next step. UNC Charlotte is the #1 university for Latinx enrollment in North Carolina. Many students are also first-generation college students or military members.
Programs: BS, MS
3. Appalachian State University

The BA in Criminal Justice from Appalachian State University is one of the best Criminal Justice programs in North Carolina. This program covers the basics of criminal justice, including criminology theories and how the criminal justice system works in the United States. Students learn how to understand and evaluate criminology, and they also learn how to apply their knowledge to real-world situations. Students may also tailor their degrees by matching their electives to their career goals. 
Appalachian State University is more than just a beautiful campus, although the views here certainly don't hurt. It's also a challenging, thriving school where students go to ask big questions and embrace creative discovery. This research school empowers learners to discover their purpose, and it helps them find the tools to pursue that purpose wholeheartedly. With a low student to faculty ratio, goal-minded students get the individual support they need to turn their passions into careers. Appalachian State University was ranked on Forbes's "America's Top Colleges 2019" list.
Programs: BA
4. University of North Carolina at Wilmington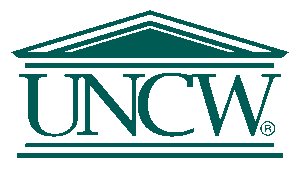 University of North Carolina at Wilmington has one of the best Criminal Justice programs in North Carolina. This BA program covers the most important background knowledge about crime. That knowledge includes how crime works in society, the process of lawmaking, and the best responses to criminal activity. Students in this program get a social science foundation in Criminal Justice. They gain confidence in their ability to work with criminal justice professionals, approach criminology from different angles, and communicate effectively about crime and law. 
UNC at Wilmington is a nationally-ranked university where learners get a well-rounded and mentor-led education. UNC at Wilmington began with a mission to bring more curiosity and ambition to the region, and it continues to succeed in that mission to this day. Now, UNC at Wilmington is a part of the overall UNC system, so students can benefit from the UNC name and resources. UNC pursues excellence as a core part of its mission. US News and World Report has ranked UNC's online programs among the top 20 online bachelor's degrees.
Programs: BA
5. NC A&T University

NC AT&T University offers a BS in Criminal Justice. As one of the best Criminal Justice schools in North Carolina, NC AT&T teaches students how to analyze crime from multiple perspectives. The program covers the science and psychology of crime. It also details the criminal justice system and different security procedures. Because this program teaches crime prevention and appropriate reaction, it provides a well-rounded introduction to the world of criminal justice and criminology. 
NC AT&T University is home to students who love business, technology, and science. Students here succeed because university faculty and staff believe that they can. The programs at NC AT&T empower students to reach their full potential and use their knowledge to make an impact in the world. This school produces innovative research and uses contemporary teaching methods, so students can find all kinds of ways to stretch their own limits and see the results of their goals. NC AT&T University is the largest historically Black university in the United States, and it's ranked #1 in North Carolina for degrees awarded to African American students.
Programs: BS
6. Western Carolina University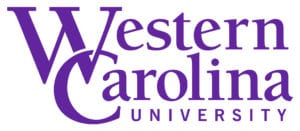 Western Carolina Univerity's BS in Criminal Justice is one of the largest degree programs in the school, which is part of the reason why WCU is considered one of the best Criminal Justice schools in North Carolina. This program comes from the understanding that criminology matters. Without the knowledge of why crime happens, students cannot effectively respond to crime. That's why this Criminal Justice program is heavily steeped in a criminology background. Topics also cover law enforcement and the criminal justice system as a whole. 
A WCU education comes with a lot of benefits. For one thing, it's part of the University of North Carolina system, so it has a lot to offer for its students. It also provides strong academics with opportunity and support. With a fairly low student to faculty ratio, WCU is a good choice for learners who may get overwhelmed in larger environments. Plus, the campus sits in a gorgeous area, surrounded by hills, tress, and other natural beauty. Western Carolina University is ranked among the Top 5 schools in the US for undergraduate research.
Programs: BS
7. Winston-Salem State University

Winston-Salem State University's Justice Studies program is unique among Criminal Justice degree options. It's still one of the best Criminal Justice programs in North Carolina. Unlike typical Criminal Justice programs, though, this program is an interdisciplinary degree. It covers the humanities and social sciences, giving students a broad background in criminal justice knowledge. As a result, students may find a more compassionate, knowledgeable, and effective approach to crime. 
Winston-Salem State University is a historically Black university. It values boldness, creative thinking, curiosity, and problem-solving. Not only do students learn how to ask the big questions, they also learn what they can do to help provide solutions. At Winston-Salem, students don't just learn for the sake of learning. They learn so that they can use their knowledge to serve their communities and create a brighter future. Money Magazine ranked Winston-Salem the #1 HBCU in the United States.
Programs: BA
8. University of Mount Olive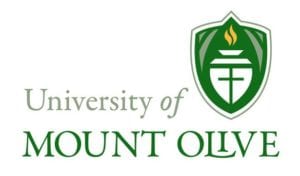 The BS in Criminal Justice from the University of Mount Olive is one of the best Criminal Justice programs in North Carolina. The program covers both criminal justice and criminology, so students understand the law and why people break the law. One thing that sets the program apart is the fact that students can get Experiential Learning Credit (ELC) for their first semester. In other words, previously-earned skills and training can count toward students' academic credits. This way, some students may graduate faster. 
Founded by the Original Free Will Baptists, the University of Mount Olive holds onto many of its original traditions. Among those traditions, perhaps the most important one is their adherence to a values-centered liberal arts education. This unique private school is known for its excellence in teaching. Students here gain the benefits of a multifaceted education. The University of Mount Olive has been recognized as a military friendly school.
Programs: BS
9. North Carolina Central University

North Carolina Central University offers both a BS and an MS in Criminal Justice. NCSU is one of the best Criminal Justice schools in North Carolina, partly because of its unique approach. These programs are built both for traditional university students and for working professionals who want to expand their criminal justice knowledge. The BS degree program introduces students to the criminal justice system and the most important topics within the system. The MS helps students take that knowledge to another level. 
North Carolina University is an academic and research institution with a history that stretches back over 100 years. It's a historically Black university that equips students for success in their careers. Not only that, but it also has a deep commitment to serving and helping others. This school thrives in the sciences, including social sciences, as well as business, nursing, and much more. North Carolina Central University earns consistent rankings as one of the top HBCUs in the United States.
Programs: BS, MS
10. Pfeiffer University

Pfeiffer University's Criminal Justice BS program recognizes that the field is growing. As such, it needs more well-trained individuals with an excellent educational background. Pfeiffer seeks to provide that background. The Criminal Justice program takes a broad view of the criminal justice and legal system as a whole. This way, students get to see the whole picture. They also learn how to become the best leaders and critical thinkers that they can be within this system. It's one of the reasons why this program ranks among the best Criminal Justice programs in North Carolina. 
Pfeiffer University is an engaging school on a beautiful campus. It's designed to transform lives by helping students find career success and overall enrichment. Associated with the United Methodist Church, Pfeiffer is also committed to leadership and service. Students here can deepen their empathy skills as they sharpen their academic skills. Pfeiffer provides a smaller learning environment, which means a lot of personalized attention. Pfeiffer University is highly ranked for social mobility.
Programs: BS
How is the Job Market for Criminal Justice Jobs in North Carolina?
According to the U.S. Bureau of Labor Statistics, criminal justice careers in North Carolina are a good career choice. The need for those in criminal justice and law enforcement is expected to rise by 5% from 2019 through 2029, which is faster than most occupations. The need for public safety is key to keeping our streets, cities, and country safe. It is becoming more and more critical after the last couple of years when we have seen racial inequality, riots, looting, and the consequences of COVID-19. Many states have reviewed the law enforcement budgets and are adding more money and more criminal justice workers to their payroll to keep their residents safe.
The job market for criminal justice jobs in North Carolina, like the rest of the U.S. in burgeoning because even when crime rates decline, the demand for police and other law enforcement and criminal justice workers will always be in demand to keep the public safe.
Those that have a desire to make their city or town a safer place to live, often choose North Caroline criminal justice jobs. They will work hard, but this is a rewarding career for those striving to make a difference.
How Much Can I Make with a Criminal Justice Degree in North Carolina?
This is a difficult question without just one answer because the field is very broad with many different employment options.
We have looked at some of the top cities in North Carolina to determine which cities offer the best pay for their law enforcement personnel. Here is the list of the top 10:
Greenville $59,184
Greensboro $58,418
Gastonia $58,044
Wilmington $58,029
Raleigh $57,134
Burlington $55,873
Charlotte $54,690
Jacksonville $54,418
Concord $53,904
Hickory $53,132
There are many different careers that those with a criminal justice degree can pursue. They each have different pay rates. Here are some of the better-paying options:
Law enforcement
Corrections/probation officer
State and federal court worker
Forensic science
Private security guard
Social services
Legal assistant
Paralegal
Compliance manager
Human resource manager
Each of these jobs has different pay scales based on the length of time the person has been in the criminal justice field and which segment they decide to pursue after they graduate.
According to ZipRecruiter, as of February 10, 2021, the average annual pay for criminal justice jobs is around $43,965 per year in North Carolina, which comes to $21.14 per hour. A criminal justice salary in North Carolina is less than we see in many other states, especially those with high populations and accelerated crime rates. The big cities like New York, Chicago, and Los Angeles have higher pay scales because more crimes are committed per capita.
Here are a few examples of different jobs and the criminal justice salary in North Carolina:
Manager Criminal Justice: $85,866
Justice System: $78,739
Manager Criminal Justice Internships: $73,396
Manager, Criminal Investigator: $63,642
Criminal Lawyer: $57,662
One thing to remember, those who choose a career in criminal justice also get a generous benefits package along with their salary. So, while North Carolina law enforcement jobs may not pay at the top of the list for U.S. states, the benefits package that goes along with employment may make it a very desirable career move.
Related Rankings:
Best States for a Criminal Justice Career
Best Cities for a Criminal Justice Career
Best Online Associate's in Criminal Justice
Best Online Criminal Justice Degrees