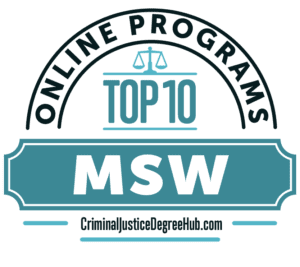 Are you interested in knowing what the Top 10 Degree Programs in Social Work are? If so we have the list here for you! While we generally think of criminal justice careers as meaning law enforcement, criminal investigation, security, and other public safety-related occupations, social work is a crucial part of the criminal justice system as well. In general, criminal activity stems from social ills – poverty, mental illness, community breakdown, lack of education, and lack of opportunity or desperation. These are all areas where social workers do their work. Whether they are working to prevent crime before people become criminals, or to rehabilitate former criminals to reenter society on probation, social workers are involved in every aspect of criminal justice.
Working adults in the criminal justice field, or social workers who want to make a difference in criminal justice, in roles such as criminal caseworker, will find that their options are limited with just a bachelor's degree. To take on leadership positions, develop specializations, and enhance their career, a Master's in Social Work online program can make all the difference. The convenience of an online MSW degree for working professionals means busy social workers can continue to serve while earning the credentials they need to move up the chain of command.
Featured Schools
How We Ranked the Best Online MSW Programs
Criminal Justice Degree Hub ranked the Top 10 Master's in Social Work Online Programs by focusing on fully accredited colleges and universities offering online MSW programs. To assure students that their needs will be met, only accredited programs were considered. From there, CJDH ranked programs along with three parameters:
Cost
Reputation
Return on Investment
Data for the rankings were drawn from College Scorecard, IPEDS, and Niche.com, with all three factors, weighted equally.
For working adults who want to move into Criminal Justice in another capacity, Online Criminal Justice Degree Programs offer many specializations.
1. University at Buffalo (SUNY)

The University at Buffalo Master's in Social Work online degree is a nationally ranked program with courses focused on trauma and human rights. The online MSW degree is available through online delivery on a part-time or full-time basis. The 60-credit MSW degree is open to all undergraduate degree holders while the 35-credit advanced program is exclusively designed for Bachelor of Social Work (BSW) degree students. By being named one of the Best Grad Schools of 2019 by U.S. News & World Report, students can rest assured that the online MSW degree is highly valued in the industry.
The University of Buffalo has a rich history that dates back to its founding in 1846. The university is the largest public research institution in New York State and the flagship of the State University of New York System (SUNY). In total, there are over 300-degree programs available to both undergraduate and graduate students, including one of the best online MSW programs in the nation.
Degree: MSW
$$$$$
2. Columbia University

Columbia University's online MSW degree is a recently-added option for graduate students. The online MSW courses are delivered in a variety of ways including live streams, videoconferences, and forums. To earn the MSW, online courses are required alongside fieldwork hours. Online MSW students can complete field education credits within their own local communities. The U.S. News & World Report named Columbia University as one of the top five schools to study social work, with one of the best online MSW programs available.
Columbia University has an urban setting with a location in the heart of Manhattan. Columbia University is considered one of the top three colleges in the United States due to its renowned faculty and alumni. Students have over 100 majors to choose from and can join over 500 organizations. Columbia is one of the nation's most diverse colleges with more than half of the students being people of color.
Degree: MSW
$$$$$
3. Rutgers University

Rutgers University's Master's in Social Work online degree program focuses on clinical social work and requires three years for completion. Using web-based technology and threaded discussions in forums, students interact with classmates and professors. Once students are accepted into the online MSW degree program, they can also apply to earn the Violence Against Women and Children Certificate. The CSWE-accredited online MSW programs from Rutgers University offer a proven high return on investment with the majority of students employed post-graduation.
Rutgers University is a public New Jersey college established in 1766, one of the oldest universities in the US. Rutgers has satellite campuses throughout the state of New Jersey, but the main campus is a city-like setting with buildings spread across more than 2,600 acres. Total enrollment for the college exceeds 49,000 students. Rutgers has played a larger role in shaping life in New Jersey and the Northeast than nearly any other institution and remains a world-class university.
Degree: MSW (additional Violence Against Women and Children certificate)
$$$$$
4. University of Arkansas

The University of Arkansas Advanced Standing Master's in Social Work online program is tailored to students with a Bachelor's in Social Work. The courses included in the program are designed to help current social workers move into management and leadership roles. The degree program is 100 percent online and requires a full-time one-year commitment. An internship is needed, but current job placement is considered for credit. The University of Arkansas online MSW degree has a very modest tuition cost from a top-tier college.
The University of Arkansas is a public college located in the city of Fayetteville. The university is well known as one of the best public research institutions in the United States with more than 50 research centers. The college has awarded more than $10 million in scholarship money over the last five years and has alumni who have received top academic honors including Rhodes and Fulbright awards.
Degree: Advanced Standing MSW
$$$$$
5. Indiana University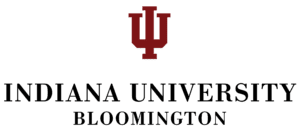 The MSW Direct Online Degree from Indiana University prepares graduates for administrative positions in social work agencies. The online MSW degree offers a concentration in Clinical and Community Practice. For eligibility to the Advanced Standing MSW program, a BSW degree is required. Advanced Standing students can earn graduate degrees in five semesters of full-time study while Regular Standing students require at least six semesters of full-time study. The Online MSW degree from Indiana University is the number one ranked social work graduate degree in all of Indiana and one of the most innovative online MSW programs in the US.
Indiana University is a top Midwest college with a student body exceeding 43,000. Indiana University has a famed reputation for its NCAA Division I sports team, the Hoosiers. The college has a total of eight campuses located throughout Indiana with a 17 to 1 student to faculty ratio. With low-cost in-state tuition and a high average starting salary for graduates, Indiana University offers outstanding value.
Degree: MSW
$$$$$
6. Florida State University

Florida State University's flexible online MSW degree options provide routes for bachelor's degree holders in any discipline. These online MSW programs can be completed in either two or three years depending on a student's educational background. Current BSW degree holders are eligible to apply for the Advanced Standing program with a total credit commitment of 39 hours. Without a BSW, the degree program requires 61 credit hours. Job placement is a given with a Florida State University MSW degree—the college arranges fieldwork placements to qualify students for licensure.
Florida State University is a member of Florida's public university system. Florida State University is ranked second in the state as a top national college. Florida State has highly rated graduate school programs at its College of Medicine, College of Law, and College of Business. Florida State University's social work department is particularly renowned with the honor of being U.S. News & World Report's Top MSW program in Florida and Kiplinger's Personal Finance Top 25 Best Value Social Work Degrees.
Degree: MSW
$$$$$
7. University of South Florida
For students with a bachelor's in social work, the University of South Florida's Advanced Standing online MSW Degree allows students to build upon their base as social work generalists to become highly advanced skilled practitioners. The University of South Florida Advanced Standing Master's in Social Work online program is perfect for individuals looking for flexible scheduling with a blend of online courses and campus visits.
The University of South Florida, or USF, is located in Tampa with a total enrollment exceeding 43,000 students. The University of South Florida has a small satellite campus in Saint Petersburg that encompasses 63 acres and serves close to 5,000 students. Both campuses are accredited through the Commission on Colleges of the Southern Association of Colleges and Schools and offer 185-degree programs. The University of South Florida has been ranked as being a top value school and a top choice for veterans.
Degree: MSW Advanced Standing
$$$$$
8. University of Houston

The University of Houston Master's in Social Work online program is one of the best graduate degrees in the nation. For the online MSW degree, students will have to finish 63 credit hours and 900 hours of clinical fieldwork. Hours for courses are flexible with fieldwork requirements open after the second semester of study. The MSW degree from the University of Houston has been named the top choice by publications such as U.S. News & World Report.
Located in the urban downtown area of Houston, the University of Houston is known for its bustling campus life where students can take part in over 600 clubs and organizations. The nationally-ranked college has a high average starting salary among graduates with a large percentage obtaining employment within the first year after earning their degrees. The university emphasizes the importance of diversity and acceptance among the faculty and student body and has received honors as the Top LGBTQ Colleges.
Degree: MSW
$$$$$
9. Arizona State University

The online MSW degree from Arizona State University prepares social workers to better serve families and communities by resolving social issues. The CSWE-accredited degree program utilizes an online platform to educate students on topics such as forensic social work, human trafficking, and gerontology. A total of 60 credits is needed for graduation along with 960 hours of fieldwork. The master's in social work online program with the Advanced Generalist concentration from Arizona State University qualifies students for administrative and leadership positions.
Established in 1885, Arizona State University is home to the largest undergraduate population in the United States with a student body of 51,000 plus. The university is a top-rated college for teaching and counseling degrees. The college has also been named as the #1 Most Innovative School by U.S. News & World Report and leads a number of programs to help students achieve entrepreneurship while still in college. The college also paves the way for flexibility for earning degrees by allowing the students to choose between 7.5-week or 15-week semesters.
Degree: MSW – Advanced Generalist
$$$$$
10. University of Southern California (USC)

The University of Southern California has both Traditional and Advanced Standing MSW degrees available for online students. The Traditional MSW track requires a total of 60 credit hours while the Advanced Standing MSW track requires 37 credit hours. Bachelor's degree holders in social work are eligible for the Advanced Standing program and can have coursework completed in just 12 months. MSW graduates from the University of Southern California obtain positions in family counseling practices, the military, and community advocacy groups.
Living in Los Angeles on the urban campus at the University of Southern California is an exciting and educational experience like no other. The college has one of the most active campuses in the world and boasts over 1,000 student organizations and has a thriving Greek Life with over 20 percent of students involved.
Degree: MSW Traditional or Advanced Standing
$$$$$
Can I Trust an Online MSW Program?
Students interested in an online MSW program all ask themselves are online MSW programs good enough to get a job (and higher pay)? According to the Council on Social Work Education, all accredited MSW programs are subject to the same review and accreditation standards and criteria by the Commission on Accreditation, regardless of the curriculum delivery methods. They also provide a list of accredited social work programs online.
Online programs are flexible and innovative ways for students to get a degree in accredited MSW programs. Students can find online MSW degree programs accredited by national standards at all levels – public research universities, private institutions, regional colleges, and even small liberal arts colleges and Christian colleges. Accredited MSW programs come in forms that will fit any student's needs, and online MSW degree programs accredited by the CSWE are on par with any traditional program.
How Long Does an MSW Program Take?
Accredited MSW programs typically take about two years, or four semesters, in a full-time traditional program. There are some things that can dictate how long it takes for students to complete accredited social work programs online. The number of courses taken per session, the program structure, and the programming itself all impact how long it takes a student to complete a degree program.
There are accelerated MSW programs available to students who are interested in a more rigorous schedule. For students who have experience as a social worker, or have a Social Work Bachelor's degree are eligible to take accelerated MSW programs. There are 1 year MSW programs that provide the same training and experience in a compressed format; it's just important to remember that 1 year MSW programs will require a full time, year-round commitment from the student, and will be intense. However, with good time management and motivation, even working professionals already in the field can complete accelerated MSW programs or 1 year MSW programs successfully.
What Will I Learn in an Online MSW Program?
MSW requirements depend on the expectations of the institution, but potential students interested in Masters in Social Work schools can expect some MSW requirements to be fairly standard. To apply at Masters in Social Work schools, a student must have a Bachelor's degree, preferably in social work. Schools offer online, as well as full time and part time on-campus programs, and MSW course details will be the same in online or on-campus programs.
Some of the core concepts students learn in accredited social work programs online are social justice, advocacy, analyzing policy, and therapy. Some of the MSW course details are clinical social work skills which focus on client assessment, intervention, and social work theory. Social policy, advocacy, and practice focuses on the history and philosophy of the social welfare system. Students address concepts like homelessness, unemployment, and poverty, along with many more issues impacting the everyday lives of at risk population.
Human behavior focuses on people's interactions in social environments. Students study the stages of development and analyze data about human behavior. Social work research methods focus on research methods. Data collection, hypothesis, and research are critical for social work practice, so a social worker can learn from the past and make sound decisions about the future.
Do I Need the GRE for an Online MSW Program?
Most Masters in Social Work schools do not insist students to take the Graduate Records Examination (GRE) to be considered for admission into the program. It is always a good practice to contact the school to verify if the GRE is needed.  Keep in mind, you can find online MSW programs where no GRE is required. In addition to not requiring the GRE, there are accelerated programs allowing students to obtain their degree in about one year. For example, the University of Denver does not require the GRE for its top-ranked online MSW program. They also offer a traditional program and an advanced standing program that can be done fairly quickly. A student who has a BSW can obtain an MSW in about a year and a half. A student who doesn't have a BSW can earn an MSW in just a little over two years.
Related:
WHAT CAN I DO WITH AN ASSOCIATES DEGREE IN CRIMINAL JUSTICE?
25 SCHOLARSHIPS FOR LEGAL & LAW STUDENTS
JOBS IN LAW ENFORCEMENT OR AS A FEDERAL AGENT
HOW LONG WILL I HAVE TO GO TO SCHOOL FOR A CRIMINAL JUSTICE DEGREE?