1. Local Law Enforcement
Jobs in Law Enforcement or as a Federal Agent include several careers such as local law enforcement. Generally involves working for a police or sheriff's department and can offer good entry-level positions both for people with high school diplomas and those with a college education in criminal justice. Both can step into a patrol position after some academy training and for people with a bachelor's degree who hope to go on to work at the state or federal level, local law enforcement can provide valuable experience. Duties vary a great deal depending on the size of the city or county and can include everything from patrolling and giving traffic tickets to crime scene investigation.
Working in local law enforcement also involves writing reports and testifying in court. Officers work irregular hours doing shift work and maybe on call sometimes. The work can be dangerous and stressful. The median annual wage for police or sheriff's officers is around $53,000.
Featured Schools
2. Animal Cruelty Investigator
The pet and other animal populations in the U.S. are constantly on the rise, increasing the need for the protection of animal rights. Unfortunately, animal cruelty is a constant problem across the country, and trained workers are needed to decrease the number of cases. Animal cruelty investigators are professionals who strive to identify animal abuse cases and hold suspects accountable.
Animal cruelty investigators conduct research and respond to concerns or reports of the mistreatment of animals. Many animal cruelty investigators work for animal shelters and others work for local law enforcement agencies. Depending on employer and position, some animal cruelty investigators are armed.
Prospective animal cruelty investigators commonly complete courses in criminal justice, sociology, and psychology, and some colleges and universities offer courses on animal cruelty investigation. Animal cruelty investigators should have previous experience working with animals and a working knowledge of the laws related to animals. The average pay for animal cruelty investigators is around $31,000 per year.
3. Community Liaison Officer
Jobs in Law Enforcement or as a Federal Agent sometimes include jobs as a community liaison officer. This is a public liaison that is trained to communicate with many different types of community organizations. He or she organizes meetings on many different aspects, such as crime and health conditions. He or she strives to make the community a better place by educating citizens on relevant issues that affect their area. A community liaison officer commonly works for community groups, police departments, and federal organizations.
A community liaison officer who works for a law enforcement organization is a sworn police officer who promotes educational, security, crisis prevention, and employment programs. He or she typically acts as an intermediary between law enforcement professionals and civilians of the community.
In general, cities and related areas have varying job requirements for a community liaison officer. For most positions, aspiring individuals must have a high school diploma and background in criminal justice.
The average pay for community liaison officers is around $74,000 yearly.
4. Compliance Officer
Compliance officers who work for local law enforcement agencies to maintain close relationships with companies located within their jurisdiction. These compliance officers can hold a variety of different positions to oversee different areas of compliance; including the safety, legal, health, and financial sections.
Compliance officers are also heavily involved in risk management and ensuring that each company complies with a variety of local, state, and federal laws pertaining to business practices. Individuals who are seeking employment as compliance officers need to complete a bachelor's degree in criminal justice, business, or the law.
Compliance officer salaries can range greatly depending on what area of expertise they work in. In 2010, the average salary for a compliance officer was $63,000. Entry-level employees can expect to make between $34,000 and $40,000 per year, while those with extensive experience can make in excess of $100,000 per year.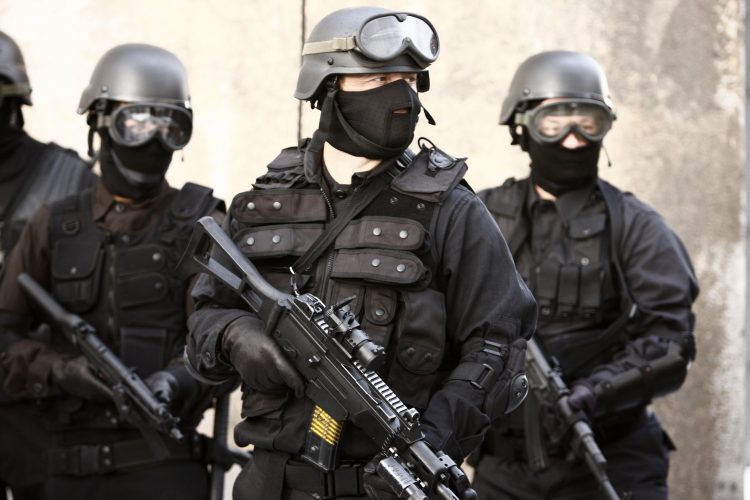 5. County Sheriff
Law enforcement is a crucial part of the criminal justice field and in many areas, the county sheriff is regarded as the most observable authority. Voters elect county sheriffs and they manage the law enforcement activities in their designated county area that does not have separate police departments.
County sheriffs supervise and delegate tasks to deputies and other police staff. They take charge in the field when needed. They are also responsible for administrative tasks and the implementation of programs that prevent crime in their areas. Since they are appointed by voters, county sheriffs are responsible for answering to the citizens of the county. They also handle press relationships and sometimes ask members of the media to ride along in some cases.
County sheriffs must be U.S. citizens and at least 21 years old. Some complete formal training programs in criminal justice or another related areas.
The average yearly pay for county sheriffs is around $46,000.
6. Crime Lab Analyst
In today's society, crime is a major issue, and trained professionals are needed to analyze evidence found at crime scenes. Crime lab analysts are experts in forensic science, and they work in laboratory environments to examine many different types of physical evidence. They commonly evaluate samples of DNA, clothing fibers, toxicology, and firearms. They also perform forensic autopsies and process fingerprints. They use their knowledge of biochemistry, biology, and other sciences to develop conclusions regarding the evidence. They also use a variety of analytical techniques and specialized tools. Crime lab analysts work to help identify suspects of criminal activity, and they are often required to testify in court proceedings.
Crime lab analysts usually need at least a bachelor's degree in forensic science, biochemistry, or another related area. Many individuals gain practical experience at crime laboratories or other similar facilities.
The average wage for crime lab analysts in the U.S. is around $54,000 annually.
7. Crime Prevention Specialist
Jobs in Law Enforcement or as a Federal Agent include crime specialists. When working for a local law enforcement agency, a crime prevention specialist administers a variety of crime prevention programs, assists with both residential and commercial security systems inspections, and spends a large amount of time educating the public about ways to prevent crime within their community.
Many who wish to gain employment in the criminal justice system as crime prevention specialists are not required to have a bachelor's degree. Most agencies require that applicants have an associate's degree in a related field.
The crime prevention specialist's salary can vary depending on qualifications, location, and time employed with their department.
In 2011, salaries ranged from $32,000 to $48,000 for an entry-level specialist. Those with more years of experience can be paid in excess of $60,000 per year.
8. DEC Officer
The Department of Environmental Conservation (DEC) is an organization that handles the protection and conservation of the nation's natural resources. Many states have their own departments for their state resources. The department commonly deals with the regulation of state forest lands, wildlife management, and recreational activities, like fishing, trapping, and hunting. A DEC officer also called an environmental conservation officer, is a sworn police officer who is responsible for enforcing environmental and conservation laws. They look into complaints to determine criminal activity and violations. They also meet with community groups to promote obedience to the laws. Most officers are required to carry firearms.
DEC officers generally need at least a bachelor's degree or an associate degree with related work experience. New hires are also required to attend a training academy that focuses on police skills and environmental law enforcement.
The average yearly salary for DEC officers is around $45,000.
9. Detective
To become a detective, a person will need to go through a great deal of training. Much of this training is completed through hands-on experiences, such as internships, while the other portion is earned by earning a formal education. In addition, a person has to pass certain licensing exams.
When earning a formal education, detectives will benefit most from completing some type of criminal justice degree program. Many times, detectives start out as traditional police officers working in investigations and then work their way up to a detective position. While it can be frustrating to start out in a lower position, people wanting to become a detective need to remember that any type of law enforcement experience is extremely valuable in this line of work.
Detectives tend to make about $54,000 a year; however, some make as much as $93,000.
10. Fish and Game Warden
In the U.S. economy, wildlife jobs are essential to protect the overall well-being of natural resources and animals. Fish and game wardens are law enforcement professionals who work in a certain geographic area, and they ensure the laws and regulations are followed in that location. They regulate fishing and hunting, prevent pollution, and apprehend individuals committing criminal activity. Fish and game wardens work for both the local and state government, and they have sworn peace officers.
To become a fish and game warden, many departments require a minimum of two years of college coursework in areas like biology, criminal justice, and the environment. Applicants must pass a qualifying examination to assess their physical ability and knowledge of fish and game topics. Individuals must then complete training programs.
The median yearly wage for fish and game wardens is around $48,000, with the top 10 percent earning more than $70,000 per year and the lowest 10 percent making under $32,000 a year.
Check out our Top Online Criminal Justice Degree Programs for 2015
Related:
HIGHEST PAYING JOBS IN CRIMINAL JUSTICE
SOME ONLINE CRIMINAL JUSTICE SCHOOLS
HOW LONG WILL I HAVE TO GO TO SCHOOL FOR A CRIMINAL JUSTICE DEGREE?