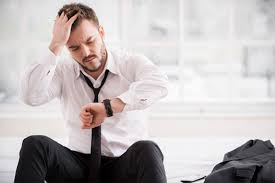 Do you ever ask yourself how long will I have to go to school for a criminal justice degree? This article will help you get started.
You may have been dreaming about a career in criminal justice, but how long will it take you to get there? Depending on what type of education you want – whether you want a basic Associate's or you're striving for your PhD – you could be in school for a year or two or more than a decade. The position you're after also plays a part in the type of education you need. Some roles require a Bachelor's or Master's degree, while others will require you to have a Doctorate.
Featured Schools
Criminal Justice Degrees
There are criminal justice degrees available at every level, from certifications to doctoral degrees.
Certificate:
Certificate programs are the shortest of the bunch. However, you can earn a certificate in conjunction with a degree if you want to add to your education. Undergraduate certificates introduce you to the field, but you won't be able to work in the field with just an undergrad certification. These certificates usually take between six and twelve months to earn, while graduate certificates take approximately one year to earn.
Associate's:
There are three types of Associate degrees you can earn if you want to work in criminal justice – Associate of Arts, Associate of Science or Associate of Applied Science. These degrees require 65 credit hours, which can take up to two years to earn.
Bachelor's:
To work in the criminal justice field, you can earn either a Bachelor of Arts or a Bachelor of Science. You'll need a total of 120 to 128 credits to get a Bachelor's degree, which can usually be earned in about four years. Some people start with their Associate's degree and then decide to earn a Bachelor's degree later on. In this case, you'll just be adding to your Associate degree credits, not starting from scratch.
Master's:
If you want a Master of Arts or a Master of Criminal Justice, you'll need to earn 30 credit hours after receiving your Bachelor's degree. Many people work on their Master's degree while they're working in the field, which means it can take between two and three years to finish a Master's program.
Doctorate:
If you want a PhD in criminal justice, it can take up to seven years to earn the required 90 credit hours.
Legal Careers in Criminal Justice
If you're interested in becoming a paralegal or becoming a lawyer, you'll need a law degree. Once you earn your Bachelor's degree, which could take up to four years, you'll need to complete an additional three years of law school. Paralegals, however, can begin working after only two years of study, since they don't have the same responsibilities as a lawyer. Paralegals work as legal assistants to lawyers.
If you're interested in becoming a judge, you'll need to have worked as a lawyer for at least five years, and often more. Since judges are elected or appointed either by the public or the government, it's imperative that they have solid reputations as lawyers first.
Related:
HIGHEST PAYING JOBS IN CRIMINAL JUSTICE
SOME ONLINE CRIMINAL JUSTICE SCHOOLS
HOW LONG WILL I HAVE TO GO TO SCHOOL FOR A CRIMINAL JUSTICE DEGREE?