1.Counselor
Counseling is a broad field, and professionals work to help individuals through a wide variety of situations and things occurring in life. In the criminal justice field, correctional counselors provide assistance to inmates in helping them adjust to life outside of prison. They help rehabilitate individuals and develop specialized treatment plans. They conduct psychological assessments and help individuals enroll in educational or job training programs. Many correctional counselors work in prisons, jails, probation offices, and parole agencies.
Typically a minimum of a bachelor's degree in criminal justice, social work, or related area is needed to work as a correctional counselor. Many aspiring counselors complete a master's degree to gain a competitive edge in the field. Upon hire, most new counselors must complete on-the-job training for up to one year.
Featured Schools
On average, counselors earn around $43,000 per year, but that number varies significantly on city and state, employer, specialty, and experience.
2. Criminal Psychologist
Criminal psychologists are professionals who work in the criminal justice field that study the behavior and actions of those accused of committing crimes. They strive to understand the meaning behind criminal actions. They commonly evaluate a particular inmate to estimate the risk of repeating the crime. Criminal psychologists commonly act as expert witnesses in court proceedings. They often work for government organizations and prisons. Some work as independent consultants.
In general, criminal psychologists must have at least a master's degree in psychology or forensic psychology, but many employers seek those with a doctorate degree in clinical or counseling psychology. Many individuals specialize in criminal or forensic psychology in their doctoral programs. Criminal psychologists must also be licensed by the state in which they seek to practice.
Criminal psychologists earn a pay range from about $34,000 to $103,000 per year. Actual salaries depend on location, place of employment, education, and work experience.
3. Crime Prevention Specialist
In today's society, there is a constant need to decrease crime rates in nearly all areas. As a result, crime prevention specialists are highly valued professionals who work with the community, law enforcement, and even businesses to reduce and prevent crime issues. They are involved with a variety of activities, such as planning and implementing crime prevention programs in the community, directing neighborhood watch programs, evaluating data and statistics on crime, and providing recommendations based on those evaluations.
Crime prevention specialists must have a solid understanding of the laws and regulations of their communities. For most positions, individuals must have a minimum of an associate degree in criminal justice, law enforcement, or related field.
The pay of crime prevention specialists varies many different factors, like specific location and the cost of living in that area, education completed, and years of experience working. In general, the starting pay for crime prevention specialists is around $44,000 annually.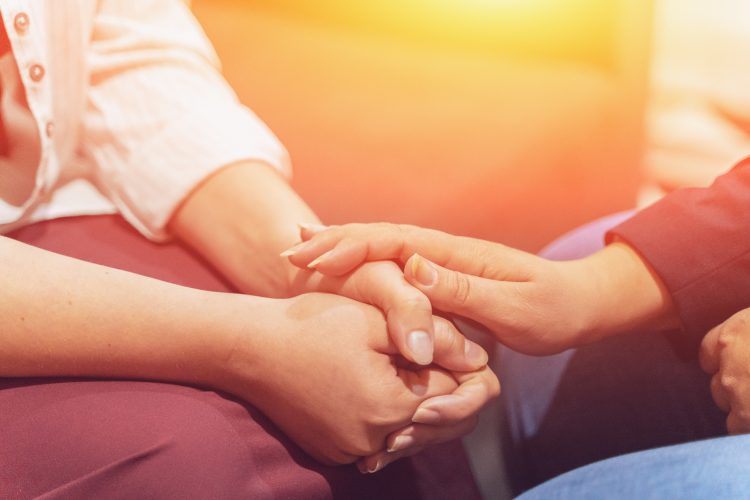 4. Juvenile Probation Counselor
Juvenile probation counselors spend their time working with troubled juveniles. Some of these juveniles may be living with their parents or caretakers, and some of them may be living in a detention center.
The role of a juvenile probation counselor is very important in deciding the services that a troubled juvenile receives as well as in determining the placement of the young adult. Sometimes, if necessary, the counselor will recommend the juvenile to be placed in a detention center.
To become a juvenile probation counselor, a person will need to obtain at least a bachelor's degree in psychology, criminal justice, or some type of related field. In this line of work, a person can expect to make more than $40,000 a year.
5. Penologist
Penology, also known as the penal system, deals with prison management and the rehabilitation of criminals. Penologists work in prison systems and they communicate with inmates and help those being released rehabilitate to normal life in society. They deal with the management of the prisons, inmate treatment, and the architecture of the facility. They also help maintain security by preventing disorder.
Penologists need at least a bachelor's degree in criminal justice, psychology, or a related area. Courses commonly discuss the history of prisons, criminal psychology, lifestyle of inmates, punishment goals, and methods used in today's prisons. Students also learn how to deal with overcrowding in prisons, budgets of correctional facilities, and legal restrictions.
Penologists earn a median salary of about $55,000 annually. Exact wages often differ greatly on city and state, employer, specialization, work experience, and other aspects. Due to the continuously rising crime rates, the demand for penologists is strong.
6. Sociologist
Social workers spend their time helping people in need of services. Sometimes, social workers work solely with juveniles and younger children, while other times they may work with elderly people. Some social workers work strictly with people who are on probation and parole. To become a social worker, a person will need to obtain at least a bachelor's degree in Social Work. With a master's degree, however, more employment opportunities will be available.
With a master's, a social worker can usually earn more than $65,000 a year. With a bachelor's in Social Work, typical salary levels tend to be somewhere around $40,000 a year.
7. Social Worker
Among the millions of men and women who are employed directly and indirectly in the American criminal justice system are thousands of social workers. These workers play an important role in the link between those who have violated the law and the outside community.
Social workers can be found in the county, state, and federal correctional facilities. They help criminals adjust to life behind bars and to life after they are released back into society. Alcohol and drug abuse, psychological problems, and employment goals are among the many issues facing their clients.
Social workers employed in the justice system are required to have at least a bachelor's degree, usually in psychology or sociology. Although licensing requirements vary between states, a minimum of two years work experience is normally required. Annual salaries can range from $30,000 to around $50,000. As with other criminal justice jobs, patience and tolerance are important assets of anyone employed as a social worker.
8. Substance Abuse Counselor
Substance abuse counseling is a very rewarding career field to enter into, especially for those people who have previously suffered from a substance abuse issue. There are no exact requirements that a person must meet to become this type of counselor; however, most employers will prefer a person to possess at least an associate's degree in counseling.
In this line of work, the following salary levels usually apply:
Associate's Degree in Substance Abuse Counseling: about $25,000 a year.
Bachelor's Degree in Substance Abuse Counseling: about $40,000 a year.
Master's Degree in Substance Abuse Counseling: about $65,000 a year.
9. Victims Advocate
Victim advocates provide services to individuals who have been the subject of crimes. They provide support and assist with various things like emergency care, basic daily needs, seeking help for emotional and mental issues, and understanding the legal system. Many victim advocates help victims get back on their feet by helping with resumes and employment. Victim advocates deal with various cases such as sexual assault, abuse, attempted murder, and battery. They commonly work for hospitals, shelters, police stations, social service offices, courthouses, and non-profit organizations.
Victim advocates usually need at least an associate degree in psychology, criminal justice, or social work. Some aspiring victim advocates earn advanced degrees in these fields. Additionally, some victim advocates gain voluntary certification from the National Organization for Victim Assistance.
Generally, victim advocates earn an average pay of $56,000 yearly, but this number differs significantly on specific factors, like area, employer, and education.
Related:
HIGHEST PAYING JOBS IN CRIMINAL JUSTICE
SOME ONLINE CRIMINAL JUSTICE SCHOOLS
HOW LONG WILL I HAVE TO GO TO SCHOOL FOR A CRIMINAL JUSTICE DEGREE?