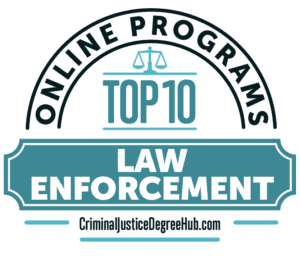 Here is a list of Law Enforcement Degree Programs to get you started on your journey in this amazing career.
Every cop movie will inevitably include a scene of the grizzled old veteran scoffing at the younger rookie with the college degree. But that's a relic of old Hollywood and outdated stereotypes of policing. Today, a degree in law enforcement or public safety is an asset to anyone going into the police force, investigations, or security. In fact, police forces all over the country are making a bachelor's degree a requirement to apply, or strongly encouraging their officers to pursue a degree on the job.
Featured Schools
What does a bachelor's law enforcement degree do for officers? First of all, it allows you to start out ahead, with a specialization that gives you an advantage over applicants who just have a high school diploma and police academy training. But more importantly, it shortens the path to promotion and higher pay. For officers already in the field or working adults who want to move into law enforcement, a law enforcement degree online program is the best investment you can make in your future as a cop. If you're already on the job, your department might even pay for it.
Our Process: Ranking the Best Online Law Enforcement Degree Programs
Law enforcement degrees have become common online, but that doesn't mean all are equal. Criminal Justice Degree Hub is dedicated to guiding working adults and other students to programs that will show real results in their career opportunities, pay, and confidence. To rank the best law enforcement degree online programs, we started with fully accredited online and hybrid programs with specialties in law enforcement or public safety. From there, programs are ranked by Cost, Reputation, and Salary Potential, using data from College Scorecard, IPEDS, and Niche.com.
1. Removed by editor.
2. Florida State University

The Florida State University BS in Public Safety and Security degree programs are available completely online. Students can select from two online law enforcement degree programs — Law Enforcement Operations or Law Enforcement Intelligence. Both police studies degree programs have been accredited by the Southern Association of Colleges and Schools. Students graduate with a comprehensive knowledge and the skill to apply law enforcement theories to real-world applications.
Florida State University is a senior member school of the State University System of Florida. It was established in 1851 and is home to the longest continuously operating institution of higher education in the state of Florida. US News & World Report recognizes Florida State University as the 26th top public university in the country and one of the three most exalted state universities in Florida.
Degree: BS in Public Safety and Security – Law Enforcement Intelligence or LE Operations
$$$$$
3. University of Wisconsin-Whitewater

The University of Wisconsin-Whitewater's online Law Enforcement Bachelor's Degree Completion Program (LEB) is specifically created for current law enforcement professionals who hold an associates degree, and possess three years of professional experience. Online law enforcement degree programs, such as UWW's, are perfect for full-time working learners. Students generally complete the fully online program in three years, after having completed their general education requirements. The University of Wisconsin-Whitewater's generous credit for previous learning, plus the independent online learning option, create an affordable police studies degree.
The University of Wisconsin-Whitewater is a member school of the University of Wisconsin System. It was chartered in 1868 as a "normal" school (a teacher training program). The school's 400-acre rural campus is located in the southeastern portion of the state of Wisconsin. The northeast part of the university's campus is a 100+-acre preserve that includes wetlands, woodlands, and a prairie. The school operates two campuses in Whitewater and Rock County with a total student enrollment that exceeds 13,000 students.
Degree: Law Enforcement Bachelor's Degree Completion
$$$$$
4. Florida Atlantic University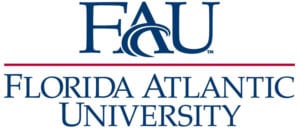 The School of Public Administration offers Florida Atlantic University's Bachelor of Public Safety Administration (BPSA) degree program, which requires the completion of 60-credit hours to graduate. Degree graduates from this law enforcement degree online have the option to select a concentration in Law Enforcement and Corrections, or Disaster Management. Students have the option of completing both concentrations, should their elective schedule permit. Students are encouraged to apply for an internship, although it is not required. Students must complete a capstone regarding the administration of public safety.
Florida Atlantic University was established in 1961 by an act of the state's legislative bodies. It operates from the main campus in Boca Raton (built on a 1940s Army Airfield) and several satellite branches in the Davie, Dania Beach, Fort Pierce, Jupiter, and Fort Lauderdale. Florida Atlantic University is a member school of the State University System of Florida and is designated the primary university serving Broward and Palm Beach counties.
Degree: Bachelor of Public Safety Administration – Law Enforcement and Corrections
$$$$$
5. Park University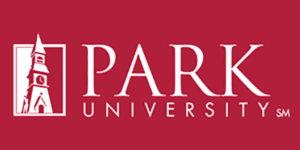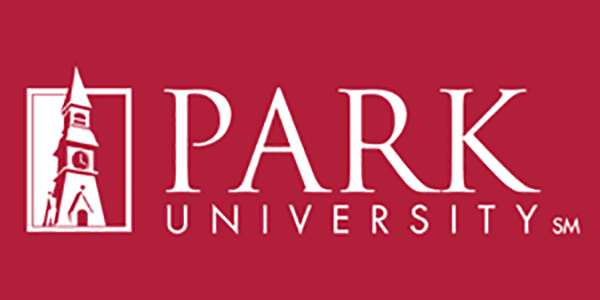 Park University's BS in Criminal Justice Administration degree offers an option to select from three concentrations: Corrections, Law Enforcement or Security. Coursework includes a combination of a general liberal arts education with core courses related to the criminal justice system. Park University's BS law enforcement degree online programs require the completion of 45 credit hours regarding a practical, philosophical and theoretical position of criminal justice. Each concentration in the Criminal Justice Administration bachelor's requires the completion of specific related courses.
Park University is a private school that was established in 1875 as a work college – students attended classes for free in exchange for working on campus. Today, Park is still known for innovation and acceptance, giving working adults and other nontraditional students the chance to prove themselves through online degree programs. Park University's graduate campus is located in downtown Kansas City. The school's first building was a stone-built hotel above the Missouri River that was donated by George S. Park.
Degree: BS in Criminal Justice Administration – Law Enforcement, Corrections, or Security
$$$$$
6. Eastern Kentucky University

Eastern Kentucky University's BS in Police Studies degree program is a law enforcement degree online program that requires completion of 120 hours; of which 90 credits can be transferred from other accredited schools and experience. Students graduate prepared to enter careers in the private or governmental sectors that include policy analyst, a victim's advocate, a resource officer, or law enforcement officer. Eastern Kentucky University has widely ranked as a best value college for law enforcement studies thanks to its balance of affordability and quality.
Eastern Kentucky University is a public institution of higher learning that was established in 1874 as Central University. In 1906 the state's general assembly legally established a normal school; that school is now Eastern. In recent years, EKU has become a nationally-recognized online educator, highly ranked for quality and convenience. US News & World Report ranks Eastern Kentucky University one of the best among public regional schools in the South.
Degree: BS in Police Studies
$$$$$
7. Bemidji State University

Bemidji State University's BS in Criminal Justice is a fully online degree completion program in which students complete the last 2 years of the four-year curriculum completely online. Students must transfer a minimum of 24 credits to be eligible for this law enforcement degree online. Nonprofit Colleges Online has recognized Bemidji State University's criminal justice baccalaureate degree as one of the most affordable in the nation. Graduates are prepared for careers as a Peace officer, Sheriffs, State troopers, or police officer, among many other options. The BS in Criminal Justice degree program requires the completion of a several hundred-hour internship.
Bemidji State University is situated on the shores of Lake Bemidji in North/Central Minnesota. The school was originally founded as a teacher prep school. Bemidji State is a member school of the Minnesota State Colleges and Universities system. Bemidji State University has been recognized by US News & World Report as a top Midwest University. Lake Bemidji begins freezing over in November and does not thaw until the end of April; in the winter it becomes a parking lot for the school.
Degree: BS Criminal Justice – Law Enforcement
$$$$$
8. NC Central University

The North Carolina Central University School of Law offers a fully online BS in Criminal Justice with concentrations in the areas of Corrections or Law Enforcement. North Carolina Central University School of Law's Criminal Justice baccalaureate program has been certified by the ACJS — the Academy of Criminal Justice Sciences. Graduates are prepared to enter the criminal justice fields of Criminology, Corrections, Counterterrorism, Homeland Security, and/or Computer Forensics. NCCU's criminal justice degree requires an 80-hour practicum internship.
North Carolina Central University is a member school of the University of North Carolina system. It was established in 1910 and is a public historically black university (HBCU) that is a member school of the Thurgood Marshall College Fund. North Carolina Central University School of Law has been recognized by multiple sources as a best online and most affordable law enforcement degree.
Degree: BS Criminal Justice – Law Enforcement or Corrections
$$$$$
9. Lindenwood University

Lindenwood University's online BA in Criminology and Criminal Justice is offered by the School of Science. Degree candidates can opt for a generalist degree that requires the completion of 51-credits, or an area of focus on Law Enforcement with a policy academy option that requires 48-credit hours. Graduates have the option to select careers in courts, police departments, parole services, juvenile facilities, federal agencies, or private organizations.
Lindenwood University is a private school that was established in 1827 and is affiliated with the Presbyterian Church. Lindenwood University is located just west of St. Louis. The school holds the distinction of the 2nd oldest college west of the Mississippi Rivers. In the past quarter-century, Lindenwood University has been identified as the fastest growing Midwest University.
Degree: BA in Criminology and Criminal Justice – Law Enforcement/Police Academy specialization
$$$$$
10. SUNY Canton

The State University of New York (SUNY) Canton offers a Bachelor of Technology in Criminal Justice focused upon Law Enforcement Leadership. SUNY Canton's law enforcement degree program can be completed entirely online. This program is designed for law enforcement professionals seeking to advance their careers or incoming students with a career goal to become a ranking police officer. Students can potentially graduate with both a baccalaureate degree and the pre-certification required of a NYS law enforcement officer.
The State University of New York – Canton (SUNY Canton ) was established in 1906. It is located in the most northern reaches of New York State near the Canadian border. The campus is flanked by the gorgeous Adirondack Mountains and the St. Lawrence River. SUNY Canton's focus on STEM, and especially applied technology, has made it one of the top up-and-coming colleges in the state, and Canton's criminal justice degree is regularly ranked among the nation's best online programs.
Degree: Bachelor of Technology in Criminal Justice – Law Enforcement Leadership
$$$$$
What Will I Learn in a Law Enforcement Degree Program?
Good degrees for law enforcement will focus primarily on criminal justice classes. Law enforcement colleges are intended to prepare students for future careers in the police, corrections, or probation. Law enforcement degree colleges will offer a number of courses to teach students about the criminal justice system. Students learn exactly what happens to a suspect from the point of arrest through sentencing. Courses also go into detail about the prison system in the United States. Additional police college courses may include
Criminal Investigations
Investigative Techniques
Law Enforcement Operations
Modern Policing
Victimology
Psychology and sociology courses are included in the coursework for criminal justice degrees. Psychology and sociology studies are needed to help students understand not only what drives criminal behavior, but also the behaviors of victims and witnesses.
Good colleges for police officers will have a bachelor's degree in law enforcement that includes internship and externship opportunities for practical field experience. Both fieldwork and coursework prepare students to take any examinations required by police agencies before employment. Once hired by a police department, several weeks to months of police academy training is required. Law enforcement colleges will give each student the knowledge they need to pass any mandated entrance exams.
How Much Can I Make With a Law Enforcement Degree?
One common question prospective law enforcement students ask is "What is the salary of a police officer?" According to the United States Bureau of Labor Statistics, the 2017 median pay for police officers was $62,960 annually. This is equivalent to an hourly rate of $30.27.
Law enforcement salary data varies depending on the position held within a police department. For instance, police detectives make an average annual wage of $79,970 while game wardens make $56,410. Correctional officers have a mean wage of $43,510 compared to bailiffs who earn $66,630 yearly. Probation officers, also called correctional treatment specialists, work specifically with parolees who have been released from jail. Local government agencies pay probation officers an average salary of $54,990 while state parole officers make $50,030 each year.
Not all criminal justice degree earners work for the government. Police studies degree jobs can also include occupations like private investigators and private security guards. Private investigators make a median wage of $50,700 per year. Private investigators are one of the few law enforcement degree jobs that allow for self-employment and business ownership (and may be available even if you have a prior conviction). Security guards work in a variety of businesses with top earners being employed as gaming surveillance specialists. Gaming surveillance specialists are in charge of casino floors and earn an average of $36,600.
Good degrees for law enforcement will prepare job seekers to hold any of the preceding occupations. Furthermore, many police departments add educational incentives to contracts and give officers with degrees a boost in pay rates.
What Are Some Jobs I Can Get with a Law Enforcement Degree Besides Police?
The best degrees for law enforcement careers include an associate's degree and bachelor's degree in law enforcement or criminal justice. Law enforcement degree jobs for associate's holders include campus security officer, industrial security specialist, private security guard, retail security guard, and legal administrative support staff.
Besides a police officer, law enforcement degree jobs for bachelor's holders are
Bailiff
Court administrator
Criminologist
Federal correctional officer
Insurance investigator
Private investigator
Probation officer
State correctional officer
Homeland security jobs are another career option for those who have earned law enforcement advanced degrees. Homeland security jobs are available through federal, state, and local agencies. Examples of job titles through the U.S. Department of Homeland Security are:
Border patrol agent
Detention officer
Intelligence operations specialist
Law enforcement training specialist
Secret service criminal investigator
Transportation security screener
Along with law enforcement degrees, each occupation may require various certifications and training programs. There are also law enforcement positions in the military, such as Military Police.
---
Related Rankings & Articles:
Top 10 Most Affordable Criminal Justice Programs
Top 10 Master's in Criminal Justice Degree Programs
Is a Law Enforcement Degree Better than Police Academy?
---