Can I get a job in criminal justice if I have a criminal record? When you think of criminal justice jobs, you may envision the judges who hear cases and the officers who handle investigations. However, the criminal justice system goes far beyond the professionals that are seen every day in courtrooms across America. If you have a criminal history, it's natural to worry that you won't be able to step into this career field and start making a positive difference. However, the fact is that there are plenty of opportunities in this arena for people who have had their own brushes with the law in the past.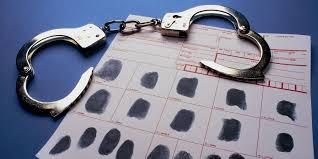 Careers that Require a Background Check
you may ask yourself Can I get a job in criminal justice if I have a criminal record? There are certain criminal justice employment opportunities where your criminal history will prevent you from being considered. Most government positions as FBI agents, marshalls and border patrol agents require a clean background with no felony convictions. Police departments will also want a clean background. In addition to passing a background check, most of these positions will also require some type of criminal justice degree before you can be hired. However, there are other options available to you.
Featured Schools
Attorneys work Privately
You don't have to have a clean background to get your law degree and sit for the Bar exam. While most attorneys may expect you to have a clean history, it's not a legal requirement. You can expect to spend four years earning your bachelor's and another three years earning your law degree. Depending on the criminal history you're dealing with, you may be able to earn a position with a law firm and then prove yourself through experience. If you're unable to get a job with a law firm, you can also go into business for yourself.
Security Services
Criminal justice jobs extend beyond the aspects of investigations and trials. There are many times when people need extra security. They may be concerned about appearing in court, or they may have been threatened in the past. Whether extra security is needed as a preventive measure or because a viable threat exists, this is one area where someone with a criminal background may be able to still serve justice. There are bodyguards who have turned over a fresh leaf and are now dedicated their lives to protecting others. You can also use your experience as a criminal to develop alarm systems and security measures that are more effective.
Bond Agent and Bounty Hunters
When someone is arrested, they may have the opportunity to get out of jail while awaiting their trial. They may be required to post a bond as a promise that they'll return for their hearings. One area of criminal justice employment you may want to consider is working as a bond agent. The bond agent charges a fee in exchange for posting the bond. The fee is nonrefundable. If the defendant fails to return to court for the hearing, then the bond agent may release the information to different bounty hunters. These professionals are only paid if they find the defendant and successfully return them to jail. While police need to have a clean record, bounty hunters do not have any such requirement placed on them.
Getting the Degree with a Record
Some of these positions don't require a degree, but others require extensive schooling. When filling out college applications, you'll be required to disclose your criminal past and share that information with admission officials. It can be enough to prevent you from attending many colleges. One way to get around this is to speak with college admission officials ahead of time. They may be willing to make an exception for you if you're able to provide reliable references who will attest to your character. You also find that a trade school is more willing to work with you on your criminal justice degree.
Sealing Records
If your criminal record is the result of youthful indiscretions, then you may be able to have those records sealed. You may have to visit the courthouse in the jurisdiction where you were convicted and put in a special request. If the court agrees to seal the records and does so in an official proceeding, then you will be able to honestly answer on all applications that you have no criminal record.
Some states have decided that it's not right for a convict to continue paying for a crime that he or she has already served time for. These states ban public employers from asking about a criminal background, so it becomes easier to find a job in the criminal justice field. These states include Arizona, Colorado, Connecticut, Florida, Kentucky, Louisiana, Minnesota, New Mexico, New York, and Washington. The laws vary between states, and in many the hiring agency can still refuse employment if the criminal record directly relates to the position or license being sought. However, these states will still have more opportunities for those who have a criminal record and want to make a fresh start in the criminal justice field.
Related:
WHAT CAN I DO WITH AN ASSOCIATES DEGREE IN CRIMINAL JUSTICE?
25 SCHOLARSHIPS FOR LEGAL & LAW STUDENTS
JOBS IN LAW ENFORCEMENT OR AS A FEDERAL AGENT
HOW LONG WILL I HAVE TO GO TO SCHOOL FOR A CRIMINAL JUSTICE DEGREE?