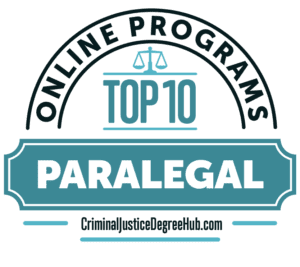 This is a list of the Top Online Paralegal Programs available to you. If you are interested in this career please follow along to learn more!
Paralegal studies has become a common choice for many career-changing adults, thanks to a low barrier to entry, job market demand, and a strong return on investment and potential for advancement. Law firms and attorney's offices depend on paralegals for everything from research to document writing to scheduling, and anywhere there are lawyers, there is a need for paralegals. It's one of the highest-paying jobs for professionals with just an associate's degree, and talented paralegals can work their way into positions of higher responsibility and salary potential.
Featured Schools
For working adults who are looking for a career change, an online paralegal program provides a convenient way to earn an associate's degree in paralegal studies. With fully online classes, students can work on their degrees without having to leave their current jobs; many allow either full-time or part-time study. Some of the best programs, even online, provide students with networking opportunities for internships and jobs. To guide prospective paralegal students to the online programs that are best for them, Criminal Justice Degree Hub has ranked the best online paralegal degree programs out there.
Our Process: Ranking the Best Online Paralegal Programs
To rank the Top 10 online paralegal associate degree programs, Criminal Justice Degree Hub began with accredited, reputable schools offering fully online or hybrid associate's degrees in paralegal studies. With our initial list, editors ranked programs according to three equally-weighted factors: Cost, Reputation, and Salary Potential. Data was gathered from College Scorecard, IPEDS, and Niche.
This triangulation of criteria helps students know that the online program they are choosing will make a real improvement in their job prospects, and increase their income, and provide a real return on investment.
1. Herzing University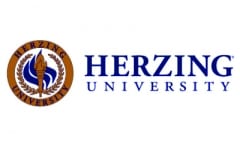 Herzing University offers a two-year Associate of Science in Legal Assisting/Paralegal program focusing on preparing students with careers in legal assistance; teaching students an understanding of the Family Law, civil litigation preparations, and demonstrating a strong knowledge of technology and research skills. The online paralegal associate degree at Herzing U offers the certified paralegal exam to all graduates and is presented by the National Association of Legal Assistants (NALA). Herzing U's tuition costs are also affordable, with scholarships available as well.
Founded in 1965 as a computer technology institute in Milwaukee, WI, Herzing University now offers ten campuses across eight states. In 1996, the name changed to Herzing college, due to adding campuses and an online division. Graduate programs were added in 2007, changing its name to Herzing University.
Degree: Associate of Science in Legal Assisting/Paralegal
2. Massachusetts Bay Community College

Massachusetts Bay Community College offers an online Applied Science in Paralegal Studies degree. This associate's degree brings a business and legal education with real experiential learning in a legal setting. Examples of what online paralegal degree programs offer are principles of business law, litigation for paralegals, and legal research and writing. Courses from an ABA approved program are transferrable. However, some courses may not be available online. Many students of the paralegal degree may choose electives in cybersecurity, Real Estate law, and family law. Mass Bay's tuition is also affordable to many students.
MassBay is one of the fifteen community colleges within the Commonwealth's public higher education system of high quality and affordable programs. The school offers several clubs and organizations for students to get involved in while living on campus. The Wellesley Hill campus serves 27 MetroWest communities and offers over seventy associates degrees and certificates. MassBay is also one of the best online paralegal programs in the Northeast region of the States.
Degree: AS Paralegal Studies
3. Anne Arundel Community College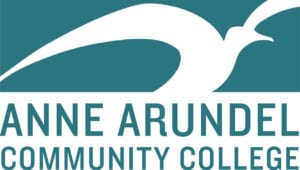 Anne Arundel Community College offers three Associates of Applied Science degrees (AAS) in Paralegal Studies to students interested in the Law. One of those is the AAS in General Practice. Courses include legal research and writing, law office technology, and ethics and business law. Some courses may not be available online. The online paralegal associate degree is sixty credits and takes about two years to complete. However, AACC does offer an accelerated path to help students complete the program faster. Tuition costs at the college are reasonably priced.
AACC was established in 1961 as a fully accredited two-year institution that works to prepare students for four-year colleges and universities. The college provides education excellence and innovation to its communities. The school offers 225 programs of study and over 3,500 courses.
Degree: Associate of Applied Science (AAS) in Paralegal Studies – General Practice
4. Eastern Kentucky University

The Associate of Applied Science (AAS) in Paralegal Studies at Eastern Kentucky University is an online paralegal program that focuses on criminal and family law, legal administration, and legal research and writing courses. The program offers sixty-four credits to prospective students of the paralegal studies degree. All but ten credits are available online and the average class is eight weeks long. According to the school's webpage, the EKU paralegal program is a charter member of the American Association for Paralegal Education (AAFPE). The tuition costs for EKU is affordable to most applicants.
Eastern Kentucky University, founded in 1874, is a regional, coeducational, public institution of higher education, which offers array of general and liberal arts programs, including pre-professional and professional training in education. EKU has both undergraduate and graduate programs in a variety of fields. EKU was also named on the US World Report as one of the best online paralegal programs in 2019.
Degree: Associate of Applied Science (AAS) in Paralegal Studies
5. Central Texas College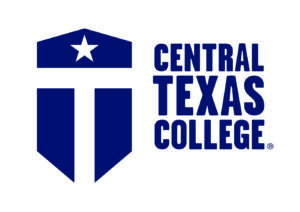 Central Texas College has one of the best online paralegal programs in the States. The Associates of Applied Science in Paralegal studies at Central Texas College provides the graduate with basic knowledge of law office technology, civil litigation, and criminal law. The program is 60 credits with about 50% being technology courses. The AAS program requires fifteen credits of general education courses as well. The school has a low student to teacher ratio and the tuition costs are affordable.
Established in 1967 as a full-service Community College, Central Texas College offers programs in Arts and Humanities, Business/Business Technology Construction and Manufacturing Technology, Healthcare and Public Service, and Science/Technology/Engineering/Mathematics (STEM). CTC is a military-friendly school and the top college choice of HS graduates of three surrounding counties.
6. Nassau Community College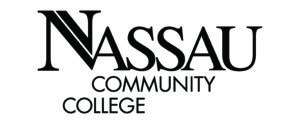 Nassau Community College's online Paralegal Associate of Applied Science degree also offers a certification option in paralegal studies as well. The paralegal program, approved by the ABA, provides a broad understanding of the law, develop practical skills, and supports students by providing a positive experience in a legal setting. The paralegal degree courses include business law, law office management, litigation studies, and legal research and writing. Common paralegal electives are personal injury law and family law.
Founded in 1959, the Nassau Community College provides a low student to instructor ratio. Tuition is also affordable to many students in the law field. Nassau Community College is a great place to start your law career and prepares students for four-year institutions. The NCC is also the largest single-campus community college in the state of New York.
Degree: Paralegal Associate of Applied Science (AAS)
7. Liberty University

Liberty University's Associate of Arts in Paralegal Studies is 100 percent online and each class is eight weeks long. Seventy-five percent of the paralegal degree can be transferred from another program. The paralegal degree offers students with courses that are vital in understanding law and the criminal justice system. Courses that students will learn are civil and criminal practice, legal research and writing, and political and economic standards. The program is sixty credits and takes about two years to complete. The college has an affordable tuition cost as well.
Liberty University was founded in 1971 in Lynchburg, Virginia. Online paralegal degree programs, such as the one at Liberty, prepare students for an inspiring career as a paralegal. Liberty University is one school, accredited by the Southern Association of Colleges and Schools Commission on Colleges (SACSCC).
Degree: Associate of Arts in Paralegal Studies
8. Madisonville Community College

Madisonville Community College offers an Associate of Applied Science in Paralegal Technology to students interested in the law field. As a paralegal technology graduate, you will learn to assist lawyers, work in law firms and offices, and prepare vital documents for the courthouse. The curriculum is available online and a certificate in paralegal studies is also available. The length of both the certificate and online paralegal programs is about two years long. Madisonville Community College also has a low tuition rate, making it exceptionally affordable to its students.
MCC provides a student-centered style of learning and is nationally recognized for its top-notch comprehensive college that is committed to innovation, programming, and access. The college's online paralegal associate degree accepts transfer credits from other colleges or institutions.
Degree: AAS Paralegal Technology
9. Rio Salado College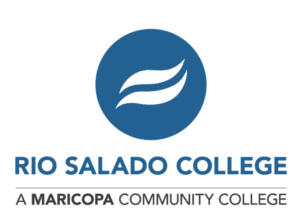 Rio Salado College offers an Associate of Applied Science in Paralegal Studies. This online Paralegal Associate degree covers an array of law terminology, including business law, foundations of litigation, and tort law. Some common electives for graduates of Rio Salado are family law, legal investigations, and real estate law. The college prepares students with the skills of oral communication, computer proficiency, and critical thinking. The Rio Salado College knows that online paralegal degree programs are designed to prepare students for the legal environment or workplace; that is why the program includes a certificate of completion in paralegal as well. The total program is between 36-39 credit hours.
Rio Salado College helps students not quite finished with high school as well. Through Early College Opportunities, many students can earn college credit before completing grade school. By doing so, it allows students to finish their chosen degree faster, while preparing for the workplace. Tuition costs at Rio Salado College is low and affordable to the student.
Degree: Associate of Applied Science in Paralegal
10. Edmonds Community College

The Associate of Technical Arts at Edmonds Community College provides a degree in Paralegal Studies for students interested in the law field. The program requires a minimum of 90 credits with 15 credits, completed on campus. Students will learn skills in communication, human relations, and quantitative studies. Courses in civil procedures, the foundation of law, and legal research are part of the curriculum as well. Each student can choose a total of fifteen credits from the Specified Electives list. Out of the required ninety credits of the paralegal program, forty-five can be transferable credits. The school also has cost-effective tuition and a low student to faculty ratio.
Edmond Community College is located just north of Seattle and on a beautiful 50-acre campus. The school is proud to have a diverse student population and provides many programs and career opportunities for the communities that surround the campus. Founded in 1967, the college's goal is to have students succeed by providing a strong support system.
Degree: Associate of Technical Arts – Paralegal
Where Are the ABA Approved Online Paralegal Programs?
For those interested in becoming a paralegal, there are many regionally-accredited schools that offer paralegal programs. It's well-known that the highest-quality paralegal programs are those approved by the American Bar Association. However, the ABA does not officially approve online paralegal programs – only traditional, on-campus programs.
There are many reasons why a student should enroll in an ABA approved paralegal program. One reason is that they are more than likely taught by highly educated professors in the paralegal field and provide a well-rounded curriculum in law and justice. Courses are reviewed by the American Bar Association to make sure they meet the right criteria and some also offer employment assistance once the student graduates. Paralegal students commonly learn courses in communication and leadership skills, criminal law and justice, public speaking, and computer technology.
So is it possible to find ABA approved online paralegal programs? A paralegal program goes through a lengthy process to earn the title "ABA approved." According to the ABA, only one-fifth of paralegal programs ever complete it. So while the ABA does not approve online programs, many ABA approved schools also offer an online program, usually taught by the same faculty with the same courses and standards.
So while ABA approved online paralegal programs are not technically a thing, getting an online paralegal degree from an ABA approved school is the next best thing. Many students choose online programs, like the paralegal program, because of the convenience of taking classes from the comfort of home.
A student can find a list of ABA approved schools on the website of the American Bar Association online.
Can I Get a Job with an Online Paralegal Degree?
Many colleges offer online paralegal program because of the growing job market for paralegals. Technology is constantly changing, which means online programs are more readily available to students in all types of fields. But many prospective professionals who want to work as a paralegal may wonder whether they can get entry-level paralegal jobs with an online degree.
As long as the school or college has a strong reputation of excellence and is a well-established institution, employers will accept an online paralegal degree. Paralegal degrees provide the student with entry level paralegal jobs to graduates. The main duties of a paralegal are to investigate and gather facts of cases, conduct research on laws and policies created by governments, and draft legal documents or contracts for lawyers or clients. Some may need to keep in contact of witnesses or other members associated to a particular case.
All of these skills will be covered in an online program, and online programs will still prepare students for most certifications. Those who are looking for positions can find employment by researching "paralegal jobs near me" on paralegal job boards.
Will an Online Paralegal Program Help Me Make More Money?
Paralegals and legal assistants can have a lucrative career in the legal field. Depending on some variables, paralegal salary hourly wage can be quite comfortable. Many will ask, "How much do paralegals make an hour or what is a paralegal salary?" According to the 2018 reports provided by the BLS, the average salary for a paralegal is about $50,000 a year. The job growth is expected to rise fifteen percent by the year 2026.
Those who work for prestigious firms or government offices may receive a higher paralegal salary hourly wage than others. For instance, paralegals finding work in small legal aid buildings will not make as much as those working for big financial and insurance corporations. In addition, graduates that have skills in specific traits that employers are looking for in candidates can also make a higher paralegal salary as well. A list of "important qualities" of a paralegal can be found on the BLS website.
Related Articles:
Top 10 Campus Paralegal Degree Programs
10 Online Law Degrees
What Does a Paralegal Do?