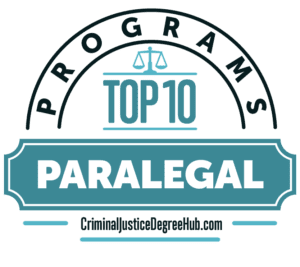 Here is a list of the Top Paralegal Degree Programs. If you are interested in this career, please follow along to learn more!
"Paralegal studies" is a broad term that describes any degree or certificate program that prepares graduates to perform the necessary duties of a legal assistant, or as a paralegal. Essentially, the title of paralegal title and that of a legal assistant are interchangeable, when discussing paralegal associates degree requirements. According to the American Bar Association (ABA), a paralegal is defined as follows: as a trained professional who does legal duties under the approval of a licensed attorney. Paralegals find rewarding careers in the fields of business, healthcare, finance, real estate, and immigration, among others.
Featured Schools
Students studying for a paralegal degree or certificate explore the many facets of law, and how legal concepts interact within the fields of business and politics. Degree graduates investigate the in-depth principles of the United States Constitution; ethically analyze legal dilemmas, and discover the methods in which to resolve disputes across a variety of industries and settings. You can become a paralegal with just an associate's degree, and in many states there are no license or certification requirements. So how do you know you can trust a paralegal degree program? That's where Criminal Justice Degree Hub's ranking of the top paralegal associate's degree programs comes in.
Our Process: Ranking the Top Associate's Degree in Paralegal Studies
Criminal Justice Degree Hub has a mission to lead working adults, and traditional, and nontraditional students to the best degree programs for their needs, and for the Top 10 Paralegal Programs, CJDH editors begin with accredited community colleges, colleges, and universities. From there, we rank programs by three equally-weighted criteria: Cost, Reputation, and Salary Expectations, with data from IPEDS, College Scorecard, and Niche.
1. Tulane University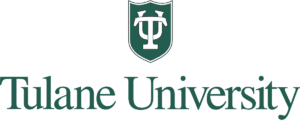 Tulane University's Paralegal Studies program is the oldest ABA-approved program in the region. Those who want to stick with a paralegal career will find a robust education, but so will those who would like to move on to law school or pre-law programs later in their careers. The program was designed to suit students of different career paths. Since practicing attorneys and paralegals teach all of the classes, students get a taste of real-world experience. For a rigorous approach to a paralegal degree, Tulane University provides a great experience.
Tulane University focuses on preparing students for the real world, no matter what type of degree that they seek. Surrounded by trees and foliage, the campus provides a lovely place to learn. Small class sizes mean that students get plenty of one-on-one attention from their professors, and help is always available to students who have questions. Tulane University has a public service requirement for all students. It fosters a lifelong love of volunteering. For a robust education that includes helping others, check out Tulane University.
Degree: Associate of Arts (AS) in Paralegal Studies
2. DeAnza College

DeAnza College offers two Paralegal Studies programs. Those who want a degree can earn an AA or AS, and those who don't want a degree can earn a certificate instead. In any case, this DeAnza's Paralegal Studies program was among the first to get approved by the state of California. With approval from the ABA, this program strengthens work ethic, legal knowledge, communication skills, and critical thinking. Overall, this paralegal associate's degree offers a multifaceted education.
DeAnza College leads the way in transfers to four-year universities. This college offers plenty of flexibility, diversity, and excellent learning experiences. The students at DeAnza do more than finish some basic classes and move on. Instead, they fully engage in their educations, taking opportunities to learn more about the world around them. With artistic opportunities, cultural experiences, and civic programs, DeAnza goes beyond the basics of a community college.
Degree: Associate of Science/Arts (AA/AS) in Paralegal Studies
3. University of North Georgia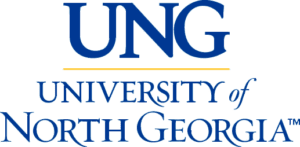 The University of North Georgia's Paralegal program recognizes the need for a stronger legal workforce. They point out that the United States has more available paralegal positions than it has in the past. UNG provides the education that future paralegals will need to fill those positions. The program emphasizes all of the challenges and rewards of a paralegal career, and it provides all of the practical, ethical, and academic knowledge that a new paralegal will need to get started. If you want a straightforward approach to your associate's degree in paralegal studies, then this AAS program may just be the best choice.
The University of North Georgia has several campuses, but the Paralegal Studies program takes place in Gainesville. As a whole, UNG is one of Georgia's largest public universities. However, the Dahlonega campus does provide a more small, historic school experience. This school serves students from all sorts of backgrounds. That's part of the reason why it was ranked as one of the best public universities in the south. It was also ranked as the best school for vets in 2016.
Degree: Associate of Applied Science (AAS) in Paralegal Studies
4. Kapi'olani Community College

Kapi'olani Community College offers a legal education program that includes Paralegal Studies. This program helps students to become lifelong learners, both inside and outside the classroom. In addition to regular courses, Kapi'olani offers non-credit workshops and seminars. As a result, students who move on to a bachelor's program from this school feel fully prepared and ready to learn. Students who go straight into their careers have the legal knowledge that they need to keep up with the workforce. For Hawaiian students who want a well-rounded paralegal degree, Kapi'olani Community College provides a great program.
Kapi'olani Community College began before Hawaii even gained full statehood. Since then, it has provided robust education for determined career-seekers. Now a part of the University of Hawaii system, Kapi'olani serves indigenous, national, and international students. As part of its mission, Kapi'olana emphasizes ancestral knowledge along with its academic programs. This schools is best represented by its motto: "Kulia I Ka Nu'u – Strive for the Highest."
Degree: Paralegal Associate of Science (AS) Degree
5. Casper College

Casper College offers an Associate of Arts in Paralegal Studies. In addition, it offers a post-bachelor's paralegal certificate. Accredited by the ABA, this program uses a practical approach to paralegal education. Students at Casper conduct research, interview witnesses, assemble their own trial notebooks and learn other critical skills. As a result, students can feel more confident and prepared by the time they graduate. Casper also offers the Certified Paralegal Exam three times per year, and it offers a course to help students prepare for the test. Overall, this paralegal associate's degree provides skill-building in a supportive environment.
Casper College offers programs for all sorts of learners. With a low student-to-faculty ratio, Casper College helps students get all the individual help that they need in a low-key, non-intimidating way. With its scenic, 200-acre campus, Casper provides a lovely place to study and build skills. Whether students go directly into their careers or move on to a bachelor's program, Casper's thorough educational approach inspires lifelong learning and career advancement.
Degree: Associate of Arts (AA) in Paralegal Studies
6. Harford Community College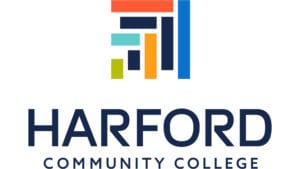 Harford Community College offers an AS in Paralegal Studies. It also offers a paralegal certificate program for those who want to add to their current studies. As one of only four ABA-approved programs within the state, Harford provides an opportunity-filled education. Students here learn from real legal professionals and have access to internship opportunities, networking events, and even field trips to Washington DC and the Supreme Court. This associate's degree in Paralegal Studies lets students build their careers from the moment they step into the classroom.
Harford Community College provides a thorough education in a supportive environment. With credit and non-credit opportunities, Harford lets students enhance their studies on their own time if they want to dive deeper into their learning. With an innovative approach to education, small class sizes, and flexible education pathways, Harford provides its students with everything that they'll need for success.
Degree: Associate of Science (AS) in Paralegal Studies
7. Manchester Community College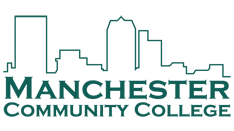 Manchester Community College's Paralegal Studies program offers mostly evening classes. Many students in this program work full-time during the day. Those who have busy lives will find themselves at home with this program. During classes, students learn everything they'll need to assist with legal work. In addition to the paralegal degree, Manchester also offers a certificate program for those who don't want a full degree and those who want to enhance their current studies.
Manchester Community College focuses on excellence, helping students grow and develop in all possible ways. Manchester maintains high standards, both for its students and for the educational system as a whole. As a result, students of all backgrounds receive a high-quality education. Whether students continue their educations, jump into a new career, or enhance the career that they already have, Manchester helps them develop the skills and the tools that they'll need for success.
Degree: Paralegal Associate of Science (AS)
8. Clayton State University

Clayton State offers several Paralegal Studies programs, including an Associate of Applied Science (AAS). Approved by the ABA, this program is widely recognized and well-respected. Classes here provide a practical, hands-on education. All of the full-time instructors within this program are attorneys, so students receive a behind-the-scenes look at the legal profession. Additionally, the paralegal associate's degree enhances writing skills, research skills, and critical thinking skills.
Clayton State University provides one of the most affordable education in the metro Atlanta area. This school focuses on rich experiences, practical career building, and vibrant overall education. Small class sizes mean that students receive all the help that they need, both inside and outside the classroom. With a lovely campus, fully engaged students, and committed faculty members, Clayton State offers a wonderful educational opportunity for students from all walks of life.
Degree: Associate of Applied Science (AAS) in Paralegal Studies
9. Laramie County Community College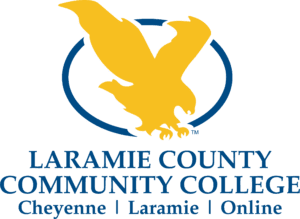 Laramie County Community College's Paralegal Studies program helps students build the knowledge and technical skills that they'll need for a paralegal career. This program focuses on ethics, flexibility, and critical thinking. It prepares students to conduct thorough research, understands different areas of the law, and enhance the skills that they'll need to work with an attorney. Overall, this associate's degree in Paralegal Studies will equip and empower those who want to advance their careers.
Laramie County Community College provides a springboard into fulfilling careers. This full-service community college is constantly growing and evolving to meet students' needs. Faculty and staff encourage full engagement among the students. When they're not studying, LCCC students enjoy both outdoor activities like rock climbing and cultural activities like theatre and museums. For those who want a deep education with a wide range of recreational options, LCCC provides a great place to learn.
Degree: Paralegal Associate of Applied Science (AAS)
10. Bay Path University

Bay Path University has a Paralegal Studies program, both for associate and bachelor students. The program also results in a Paralegal Studies certificate. This ABA-approved program provides several layers of study. Students sharpen their legal knowledge, and they also learn how to communicate efficiently and effectively. Students also learn how to research with different materials and how to find the best information. A paralegal degree from Bay Path University can lead to a promising career.
Ever since Bay Path opened in 1897, it has provided affordable, career-focused, and practical education. The Bay Path founders' goal was to stay on the cutting edge of education, and the school has continued to advance that goal. A Bay Path education builds connections and leadership skills so that students can succeed in the classroom and beyond. Students who choose Bay Path want to make the most of their resources. That's why Bay Path's motto is simple: "Carpe diem – seize the day."
Degree: Associate of Science (AS) in Paralegal Studies
Will I Make More Money with a Paralegal Associate's Degree?
Those who employ paralegals and legal assistants prefer to hire job candidates who have completed, with written proof, successful completion of a professional training program The Bureau of Labor Statistics (BLS) reveals that a paralegal salary, for 2018, averages at approximately $51,000 per year, or about $24.49 per hour. In accordance with the Bureau of Labor Statistics' job outlook expectation, the industry that supports paralegal professionals (and thus a paralegal associate degree salary) is expected to grow at a pace of 15% through 2026 — much faster than average.
When considering the difference of a paralegal salary for those with paralegal associates vs certificate program, it is noted that those with a paralegal degree are not guaranteed to command a higher salary than those who successfully complete a paralegal certificate course. The reality is a paralegal salary with associates degree may bring the same as a certificate holder with experience.
For those who face this dilemma, you must recognize that it is possible to begin a career with only a paralegal salary with associates degree certificate can then further their education to increase their paralegal associate degree salary, by earning a more advanced degree.
Is ABA Approval Important?
Accreditation is the education community's time-proven methodology used to evaluate degree programs as a way to ensure the program's curriculum meets minimum industry/education standards. In the world of paralegal education, the most elite accreditation would be granted by the American Bar Association (ABA). ABA approved paralegal programs have voluntarily asked for an accreditation agency to review their program to determine if it meets the minimum standards set forth by industry and education experts.
ABA accredited paralegal programs follow legal requirements created by feedback and input from many related paralegal/legal organizations, agencies and schools. Essentially, a school's ability to state their program has received paralegal accreditation is like wearing a badge of honor.
While earning a paralegal certificate or degree from accredited paralegal programs is not a must, many paralegal employers tend to perceive that a degree earned from one of the ABA approved paralegal programs on a more positive note. ABA accredited paralegal programs prepares degree candidates for gainful employment in the fields of business, law and various levels of government. It also makes a stronger basis for paralegals who go on to law school.
Paralegal professionals are prepared to enter the workforce as a court administrator, a claims' examiner, a law enforcement official, a legal assistant, or a lobbyist, among others.
Should I Take the Certified Paralegal Exam?
Despite its connection to the field of law, paralegal professionals have little professional oversight and regulation. The industry does, however, offer paralegal professionals a chance to elevate one's credentials (and certified paralegal salary) by successfully completing one of many paralegal certification examinations available. And, as one would expect, the result of improving one's professional credentials generally leads to an increase in a certified paralegal salary.
A paralegal certification exam, first established in 1976, is offered by:
The National Association of Legal Assistants (NALA)– NALA offers a certified paralegal exam and an Advanced Certified Paralegal. The certified paralegal exam is a timed exam that allows for 7.5 hours that covers the topics of Legal Research, Ethics, Communications, Analytic Aptitude, and Substantive Law.
The National Federation of Paralegal Associations (NFPA)– NFPA offers a Core certified paralegal exam and a Registered Paralegal exam. Earning a National Federation of Paralegal Associations credential demonstrates a job applicant's skill set, aptitudes, and their personal commitment to their career.
The Association for Legal Professionals (NALS)– NALS offers a Professional Paralegal and Specialty Certification exam.
Remember — an academic certificate is NOT the same as a professional certification – it is a shorter, less intensive set of courses that is less than a degree, but has some of the same courses. Professional certification is a license, usually earned by passing an exam, that serves as credentials that you know a topic.
Related:
Related:
WHAT CAN I DO WITH AN ASSOCIATES DEGREE IN CRIMINAL JUSTICE?
25 SCHOLARSHIPS FOR LEGAL & LAW STUDENTS
JOBS IN LAW ENFORCEMENT OR AS A FEDERAL AGENT
HOW LONG WILL I HAVE TO GO TO SCHOOL FOR A CRIMINAL JUSTICE DEGREE?