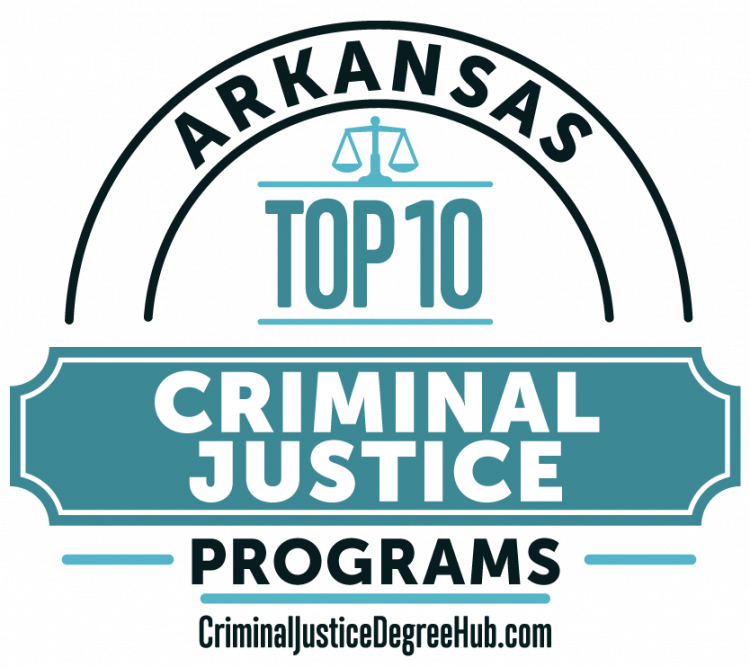 Are you interested in learning more about online criminal justice programs in Arkansas? Pursuing a degree online in Arkansas comes with a lot of potential benefits for many applicants, job seekers, and those looking to further their educations. Equally, pursuing an online criminal justice degree specifically also comes with many benefits, as criminal justice represents a worthwhile field to gain an education in.
This means the reasons to get a criminal justice degree online comprise two broad reasons that both come with a plethora of other reasons. That makes an online criminal justice degree not just something worth obtaining, but something that can help someone in both the short and long term.
Featured Schools
Why Consider a Degree Online in Arkansas?
An online degree gives many people the opportunity to gain an education in a way that's more convenient and, typically, more affordable. Many online degree programs offer an amount of flexibility that just wouldn't be possible if someone were to attend a traditional brick-and-mortar educational institution.
Often, people who pursue a degree online will have far more say in their educational schedule. An online degree also offers more accessibility. Because these online degree programs exist online, there are far more options someone can consider for their education. There are many other benefits to choosing a degree online and by this time, most of them are very well known.
Even if an applicant was only seeking a program to earn a certificate rather than a full degree, many colleges offer those online as well. This all points back to the sheer amount of flexibility and options available to those who choose to earn their online criminal justice degree, or any degree online.
How we ranked Online Criminal Justice Programs in Arkansas
To rank online criminal justice programs in Arkansas, Criminal Justice Degree Hub editors focus on trustworthy, accredited schools. We rank programs by practical factors such as tuition rate, student satisfaction, and graduate salary. Data comes from IPEDS and Niche.
1. University of Arkansas Grantham

The University of Arkansas Grantham offers an online criminal justice degree. Students who pursue this degree online receive a degree from a top online school. Students learn critical thinking and communication, which are key in this field. Graduates leave school with the ability to take on entry-level jobs and thrive under pressure. A cool head is required in criminal justice careers. This online degree is taught by faculty members who still hold criminal justice positions outside of the university. This allows students to learn from current practitioners with a wealth of knowledge to offer. Criminal justice students pick up the skills they need for entry-level jobs. Those with criminal justice experience under their belts can move up to higher-level positions backed by the confidence provided by a great education.
Arkansas Grantham hires professors who still work in criminal justice fields to give students the benefit of current experience.
University of Arkansas Grantham
2. University of Arkansas at Little Rock-Bachelor Degree

The Bachelor of Arts in criminal justice is designed for students pursuing careers in law enforcement, corrections, and juvenile and adult corrections. Students complete the degree online in 120 credit hours. The major focuses on research and practice. Students study criminal behavior, administration, and correctional and criminal topics. Accelerated classes take seven weeks to complete, allowing students to retain knowledge and focus on one subject at a time. The outstanding faculty members have made notable contributions to the community and now offer their expertise to those pursuing an online degree.
This online criminal justice degree features accelerated classes ideal for working adults and remote learners.
3. Arkansas State University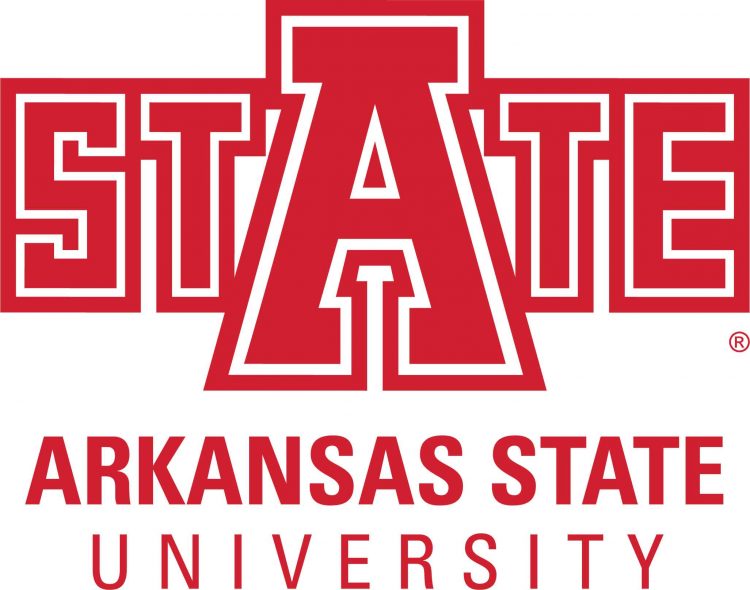 Arkansas State University offers an online criminal justice degree for undergraduate students. Those who opt for this online degree learn about the impact of crime, including the court system, correctional institutions, law enforcement and related fields. Exploring the connection between crime and social justice prepares students for real-world jobs as police officers, detectives and other law enforcement personnel. Taking a degree online allows students to pursue their careers while they complete their education.
This online degree is unique in its focus on how sexual, gender, race and socioeconomic inequities relate to crime rates and multigenerational poverty.
4. Arkansas Tech University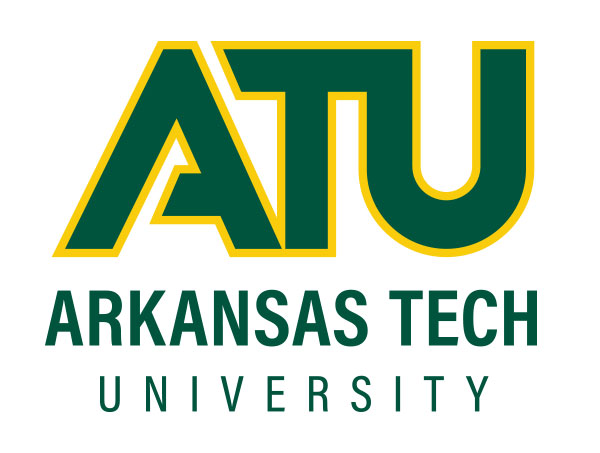 Arkansas Tech University offers an online criminal justice degree that targets students who want to work in corrections, law enforcement and the criminal justice system. This criminal justice minor is a great opportunity for students in other majors to satisfy their minor requirements while learning more about the justice system. Careers in state and local police work, federal law enforcement, and parole and probation typically require a criminal justice bachelor's degree. Students can earn their degree online while continuing to work, raise a family or fulfill their other obligations. Classes include rehabilitation, sociology, psychology, science and other criminal justice courses.
Arkansas Tech University's online criminal justice degree includes an opportunity for hands-on learning with ATU Public Safety officers.
5. National Park College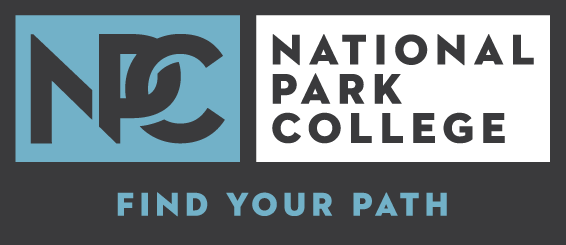 The online criminal justice degree at National Park College can prepare students for entry-level positions at state and local police stations, federal law enforcement agencies or corrections agencies. Graduates earn an associate's in applied science or certificate, depending on which track they pursue. Students can transfer their credits to the University of Arkansas Fort Smith (UAFS) to complete their four-year degree. Common jobs for graduates include county clerk, corrections officer, deputy sheriff, crime scene technician, investigator, detention officer, police officer, state police trooper, a 911 operator and related careers.
An AAS in criminal justice from National Park College allows students who got their two-year degree online to complete their four-year degree at UAFS.
6. University of Arkansas -online

The University of Arkansas offers an online criminal justice degree minor. The program is hosted by the Fulbright College of Arts and Sciences, and this online degree helps students build knowledge and marketable skills related to careers in the court system, crime prevention and law enforcement. Criminal justice has plenty of room for new professionals because the field is growing. Those who pursue a degree online don't have to give up their current jobs or travel to a physical university to complete this program. Taking a minor gives students an opportunity to see if the coursework and potential job opportunities appeal to them. It also helps them understand the correlation between social pressures and criminal behavior. Courses include learning to deal with victims appropriately. On the other side of the coin, students also learn how to deal with offenders and alleged criminals. The program also aims to help build a more ethical, fair and humane criminal justice system through education.
Having a minor in criminal justice can help students stand out if they want to work in education, sociology, health professions, law, world languages and even computer engineering.
7. University of Arkansas at Little Rock-Masters

The online criminal justice degree at the University of Arkansas at Little Rock is also a great program. Students who choose this online degree earn a Master of Science in criminal justice. The program aims to help graduates gain the skills and knowledge needed to become supervisors or professionals within the criminal justice system. Students in this program receive advanced training and gain expertise in supervisory positions. This gives students an edge in job interviews and could help them have more confidence as they advance up the ranks of whichever career they decide to pursue. Additionally, graduates learn to reach higher positions by applying what they learn in their classes. Courses in this graduate-level program include criminal law, applied research and analysis, criminal justice organizations, criminal justice management, criminal justice policy, and the capstone project.
Full-time students can complete this degree within three years thanks to the accelerated format.
University of Arkansas at Little Rock
8. Arkansas State University Newport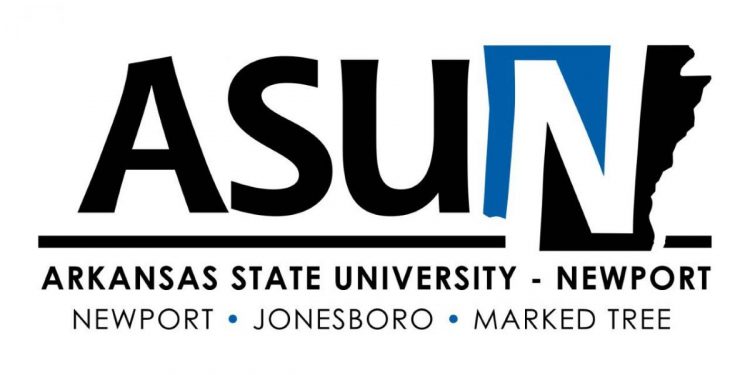 Arkansas State University Newport has an online criminal justice degree for students can also take on-campus classes for. This online degree confers and AS and criminal justice for those who complete the requirements. When students are doing their degree online at ASUN, they can take traditional classroom courses as well. However, that's not necessary, since the same instructors teach both courses. So it's really a matter of the students' comfort level. This flexibility is a hallmark of the program and students can tailor their studies as they prepare for careers as corrections officers, police patrol officers, court officers, and other criminal justice careers.
After completing their two-year degree online, graduates can transfer all their credits to an accredited university thanks to the school's 2 + 2 articulation agreements.
Arkansas State University Newport
9. Williams Baptist University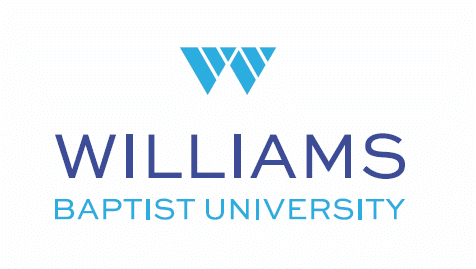 Williams Baptist University offers an online criminal justice degree culminating in a BS and criminal justice. This program is a completion degree, meaning that those who have an associate's degree or sufficient credit hours within the state of Arkansas can complete their degree plan through this major. It is also available for those already working in law enforcement. Students earning their criminal justice degree online at WBU earn a bachelor of science. The program does everything it can to accommodate adult learners. Earning a degree online takes discipline and dedication. However, students who choose remote learning can't continue growing their careers and can set their own study schedules. Students who are not in law enforcement or do not meet the minimum requirements have to take additional classes prior to being accepted into the program. The focus of the program is accommodating those who already work in law enforcement and want to complete their bachelor's degree. So, learners take classes in eight-week increments.
This online degree stands out because it is aimed directly at working law enforcement professionals who want to earn their degrees.
10. East Arkansas Community College

East Arkansas Community College offers an online degree for those who want to earn the Associate of Applied Science in Criminal Justice.  The program focuses on the criminal mentality as a social phenomenon. Students earning this degree online explore the relationship between crime and the criminal justice system. Developed in conjunction with the Forrest City Police, Arkansas State Police, and other law enforcement agencies, there is also a strong focus on enforcement. The program aims to create candidates prepared to meet the rigors of tough careers and law enforcement, corrections and criminal justice. The program also helps students work on maintaining a positive attitude on the job. This two-year degree requires 61 credits to graduate and prepares students to pursue a bachelor's degree or entry-level jobs in criminal justice. All coursework is geared toward producing future criminal justice professionals who have a firm educational basis for what the field stands for. This is a great approach for students still considering whether criminal justice is the right field for them. It puts a practical spin that shows the good and bad that comes with being a police office, court officer or corrections officer.
The program's focus on real-world criminal justice roles is refreshing. This online degree gives students a real look at what their jobs might be like if they continue on this career path.
East Arkansas Community College
How is the Criminal Justice Job Market in Arkansas?
The state has several initiatives in place specifically for criminal justice jobs in Arkansas. For example, the Arkansas Division of Corrections made it the agency's goal to have more of their employees enroll in criminal justice programs. In addition, the Criminal Justice Institute (CJI) hasn't stopped taking on new students for their academic, certificate, and online criminal justice programs.
All the usual job sites list many criminal justice jobs in Arkansas that are available right now. The official Arkansas JobLink contains a never-ending number of job postings under the criminal justice keyword. For those looking for criminal justice jobs in Arkansas or who want to pursue a better criminal justice salary in the state, the opportunities are certainly there.
How Much Can I Make with a Criminal Justice Degree in Arkansas?
Criminal justice salary in Arkansas can vary based on several factors, such as location, experience, and level of education. As criminal justice also represents an umbrella term for several occupations, potential criminal justice can vary along those lines as well, and greatly.
Another variable is the criminal justice job title. As with most job types, the title can play an important role in the criminal justice salary potential. For example, a criminal justice specialist can average $45.3k in Little Rock, while a criminal justice instructor can average $44.8k in Springdale.
Law enforcement officers earn, on average, $34.9k, but it's important to keep in mind that salary can also have a lot to do with who's hiring. For example, law enforcement officers hired by federal or private institutions can earn far, far more in certain places or business sectors of the state.
For this reason, applicants should take the time to go through the job titles they are interested in in the field to see what criminal justice salary might look like for different roles and different employers in the state.
Related: