If you are looking for a criminal justice school in Arkansas, you've come to the right place. Below you'll find a comprehensive list of traditional colleges and universities offering well respected and accredited criminal justice programs. If you live in Arkansas but would prefer to get your criminal justice degree online, click here for a list of the top online schools.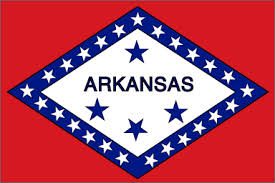 Arkansas is one of the southern states and offers a wide array of things to do within the state. While Little Rock is one of the larger cities, there are plenty of charming little towns from east to west as well. Regardless of whether you check out a small town or a big city, Arkansas has one of the lowest costs for living out of the entire country – and this is why it's a good idea to consider criminal justice jobs anywhere in this state.
Criminal Justice Outlook in Arkansas
The criminal justice outlook for Arkansas is about as high as any other state – 7 percent if you pay attention to the Bureau of Labor Statistics. This is the percentage of growth that is anticipated for police officers over the next 10 years. The growth rate may be higher in some of the larger cities. This means that you will likely find work after graduating with a degree – though you need to be sure you are getting the necessary degree.
A criminal justice degree allows you to do more than just be a police officer. You can also work as a detective, an investigator and even for the city or state in a public administration capacity. As a police officer, the average salary is around $36,790 – less than what the average is for the country. While the salary may be low, it's possible to become a higher ranked officer and earn more with a higher degree. The low cost of living also allows you to stretch your earnings further.
It's a good idea to explore the different career opportunities to see what the pros and cons are of each job position.
Scholarships Available in Arkansas
The cost of tuition for getting a criminal justice degree can be high – especially if you choose to go to a private school versus a state school. Many schools estimate that you can get at least 50 percent of the costs covered with scholarships. You will want to consider the NBPA Scholarship Award, the WIFLE scholarship and the David E. Whitmire Scholarship Fund among others.
It's also a good idea to apply for federal aid as there are many grants awarded annually to those who are able to show financial need.
A job in criminal justice can be very rewarding. If you want to work in Arkansas as a police officer or anything else, the first step is to get a degree.
Arkansas Criminal Justice Programs:
* – Denotes online program available
Arkansas Northeastern College, Blytheville
Associate of Applied Science – Criminal Justice
Arkansas State University, State University
Associate of Science – Crime Scene Investigations
Associate of Science – Law Enforcement Administration
Associate of Science – Law Enforcement
Bachelor of Arts – Criminology
Bachelor of Science – Forensic Science
Master of Science – Criminal Justice
Arkansas State University-Beebe, Beebe
Associate of Applied Science – Crime Scene Investigation
Associate of Applied Science – Criminal Justice
Associate of Applied Science – Law Enforcement Administration
Bachelor of Arts – Criminology
Certificate of Proficiency – Crime Scene Investigation
Certificate of Proficiency – K-9 Assisted Drug/Explosive Detection
Certificate of Proficiency – Law Enforcement Administration
Technical Certificate – Corrections
Technical Certificate – Crime Scene Investigation
Technical Certificate – Forensics
Technical Certificate – Law Enforcement Administration
Technical Certificate – Law Enforcement
Technical Certificate – Wildlife Enforcement
Arkansas State University-Mountain Home, Mountain Home
Associate of Science – Forensics
Arkansas Tech University, Russellville
Associate of Science – Criminal Justice
Black River Technical College, Pocahontas
Associate of Applied Science – Crime Scene Investigation
Associate of Applied Science – Criminal Justice
Associate of Applied Science – Fire Science
Associate of Applied Science – Law Enforcement Administration
Certificate of Proficiency – Crime Scene Investigation
Certificate of Proficiency – Law Enforcement Administration
Police Certificate – Basic Police Training
Technical Certificate – Crime Scene Investigation
Technical Certificate – Fire Science
Technical Certificate – Law Enforcement Administration
College of the Ouachitas, Malvern
Associate of Applied Science – Criminal Justice
Certificate of Proficiency – Criminal Justice
East Arkansas Community College, Forrest City
Associate of Applied Science – Criminal Justice
Certificate – Criminal Justice
Technical Certificate – Criminal Justice
Harding University, Searcy
Bachelor of Science – Criminal Justice
ITT Technical Institute, Little Rock
Associate of Applied Science – Criminal Justice*
Bachelor of Science – Criminal Justice
National Park Community College, Hot Springs
Associate of Applied Science – Criminal Justice
NorthWest Arkansas Community College, Bentonville
Associate of Applied Science – Criminal Justice: Forensic Sciences
Associate of Applied Science – Criminal Justice: Law Enforcement
Associate of Applied Science – Criminal Justice: Prevention and Corrections
Associate of Applied Science – Homeland Security / Emergency Management
Associate of Applied Science – Paralegal Studies
Ozarka College, Melbourne
Associate of Applied Science – Criminal Justice Leadership
Pulaski Technical College, North Little Rock
Associate of Applied Science – Crime Scene Investigation
Associate of Applied Science – Paralegal Technology
Certificate – Legal Secretarial
Remington College, Little Rock
Associate of Science – Criminal Justice*
Bachelor of Science – Criminal Justice*
SouthArk Community College, El Dorado
Certificate – Criminal Justice
Southeast Arkansas College, Pine Bluff
Associate in Applied Science – Paralegal Technology
Associate of Applied Science – Crime Scene Investigation
Associate of Applied Science – Criminal Justice Technology
Southern Arkansas University, Magnolia
Bachelor of Arts – Behavior and Social Science: Criminal Justice
Bachelor of Science – Criminal Justice
Executive Master of Public Administration – Criminal Justice track
Southern Arkansas University Tech, Camden
Associate of Applied Science – Fire and Emergency Response
University of Arkansas, Fayetteville
Bachelor of Science – Criminal Justice
University of Arkansas at Little Rock, Little Rock
Associate of Arts – Criminal Justice
Associate of Arts – Law Enforcement*
Bachelor of Arts – Criminal Justice
Bachelor of Science – Forensics
Master of Arts – Criminal Justice*
Master of Science – Criminal Justice*
Master of Science – Forensics
PhD – Criminal Justice
University of Arkansas at Monticello, Monticello
Associate of Science – Criminal Justice
University of Arkansas at Pine Bluff, Pine Bluff
Bachelor of Arts – Criminal Justice
University of Arkansas Community College-Batesville, Batesville
Associate of Applied Science – Criminal Justice
University of Arkansas Community College-Hope, Hope
Associate of Applied Science – Criminal Justice
Associate of Arts – Criminal Justice
University of Arkansas Community College-Morrilton, Morrilton
Certificate – Crime Scene Investigation
Certificate – Law Enforcement
University of Arkansas-Fort Smith, Fort Smith
Associate of Applied Science – Crime Scene Investigation
Associate of Applied Science – Criminal Justice
Associate of Applied Science – Law Enforcement Administration
Associate of Applied Science – Legal Assistance and Paralegal
Bachelor of Science – Criminal Justice
Certificate of Proficiency – Crime Scene Investigation
Certificate of Proficiency – Law Enforcement Administration
Technical Certificate – Crime Scene Investigation
Technical Certificate – Law Enforcement Administration
University of Phoenix, Little Rock, Rogers
AA – Criminal Justice*
BS – Criminal Justice Administration: Human Services*
BS – Criminal Justice Administration: Management*
BS – Criminal Justice Administration*
BS – Organizational Security Management*
MS – Administration of Justice and Security*
Check out our Top Online Criminal Justice Degree Programs
Back to States
FAQ
Home
Rankings
Features
Resources
Contact Us
About CJD Hub