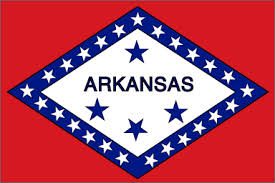 Almost always, you'll find the highest demand for criminal justice jobs in the major metropolitan areas. Cities with the biggest populations will need the most criminal justice experts, so these places can make great choices when you're looking for a criminal justice career.
Big cities don't just have a high demand for law enforcement officers, either. They have plenty of opportunities for social workers, private security officers, detectives, and more. No matter the criminal justice career, you can usually find a lot of possibilities in big areas. Take a look at Little Rock, Fayetteville, Fort Smith, and other highly-populated cities.
Featured Schools
Of course, that doesn't mean you should discount rural and suburban areas. The best place for you to start a criminal justice career is wherever you'll thrive most. Maybe you already live in Arkansas and want to start a criminal justice career close to home. Maybe you prefer small-town communities over big cities.
Whatever your needs may be, don't ignore them. Weigh the pros and cons of different areas before you make your decision.
What are the Common Criminal Justice Jobs in Arkansas?
Most criminal justice jobs involve law enforcement. After earning a criminal justice degree, most graduates move on to become law enforcement officers. That said, you can find other common criminal justice careers.
Your criminal justice degree can give you a broad skill set. That skill set can help you across any number of careers. Understanding the justice system can give you a lot of career advantages.
For instance, many people go into corrections when they want a criminal justice career. Corrections officers work closely with law enforcement officers. They work in jails, prisons, and other judicial areas. Many corrections officers started by earning a degree in criminal justice.
You might become a private detective or investigator. Private investigators find important information, and that information helps solve crimes. A criminal justice degree is a great choice for those who want to pursue private investigator career.
Some social work occupations are also criminal justice jobs. Many social workers do their jobs in prisons, courtrooms, and rehabilitation centers. Having a criminal justice background helps many social workers do their jobs effectively.
Another option is to go into private security. Private security officers are either employed by a business or hired by an individual to protect their property. Private security officers are often armed and are sometimes hired to provide security for events. A criminal justice degree can help people who work in private security because it teaches students about law enforcement, safety, and the criminal justice system.
The options listed above are just a few of the options available. You have plenty of possible career choices.
Do I Have to Work in Law Enforcement?
When people think of criminal justice jobs, they usually picture law enforcement. And it's true that law enforcement is a common choice. But maybe you want to keep your criminal justice career options open. Or maybe you've already started a law enforcement career, but now you'd like to try something new.
Thankfully, you do have options, and you don't have to go into law enforcement if you'd rather do something else. As you may have noticed from the section above, a criminal justice degree can provide more options than many people realize.
Many career paths can benefit from criminal justice knowledge. For example, if you become a paralegal, your law knowledge could help you find important information.
Think about the professions that have similarities with criminal justice careers. Any number of these options can give you a viable career path.
How is the Job Market in Arkansas?
Across the United States, police officer and detective jobs are growing about as fast as average.
Arkansas has good long-term projections for law enforcement officers. Experts expect the job to grow by 12.4% over the next several years. As more police officers retire, they leave jobs open for new officers.
Of course, job markets vary from one place to the next. Large metropolitan areas, for example, may have a higher demand for criminal justice experts. You may find more available criminal justice jobs there than you might find in a rural area.
Some counties may also have a higher demand than others. For the most specific information, ask yourself where you want to live. Which county and city will you live in? If you know this information, you can look up job projections for that area.
Related:
IS LAW SCHOOL STILL A GOOD INVESTMENT?
WHAT CAN I DO WITH A MASTER'S IN CRIMINAL JUSTICE?
JOBS IN LAW ENFORCEMENT OR AS A FEDERAL AGENT
HOW LONG WILL I HAVE TO GO TO SCHOOL FOR A CRIMINAL JUSTICE DEGREE?