If you are looking for a criminal justice school in California, you've come to the right place. Below you'll find a comprehensive list of traditional colleges and universities offering well respected and accredited criminal justice programs. If you live in California but would prefer to get your criminal justice degree online, click here for a list of the top online schools.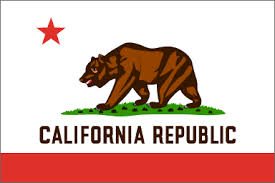 California is a west coast state in the United States, and is the highest populated among the 50 states. It is said that one out of every eight Americans lives in California, despite it only being the third highest state in terms of land mass. Los Angeles, San Diego, San Jose and San Francisco are the four largest cities in California, all with populations of more than or close to 1 million people. These four urban centers are great spots for students who are seeking criminal justice careers. There are also plenty of terrific colleges in these cities, particularly in San Francisco.
Many people think that a criminal justice degree means that a person can only work in crime related fields. That is not the case. In fact, there are so many job opportunities for criminal justice students that it can become difficult to choose a career path. For example, your criminal justice degree opens the doors to work as law clerks, paralegals, teachers, park rangers, attorneys, law librarians, and coroners. It is also possible to go into the public service as a police officer, customs agent, criminologist, CIA agent, detective, district attorney, or jail warden. Some of these careers require additional schooling and degrees, but they are all possible after you complete your criminal justice degree.
The average salary for a paralegal in California is $44,000. This is a great salary for someone who has not completed law school. Many students work as paralegals for a few years before attending law school. This gives them a few years of experience, and allows them to save money to pay for additional schooling.
Police officers, jail wardens, and detectives in California can expect to earn average salaries between $50,000 to $80,000.
The great thing about moving to California in search of a criminal justice career is not just the high job opportunities, but the great education system. The state schools in California are the envy of the world, and their scholarship system is also top notch. If you have been accepted to a college in California, you can contact the California Student Aid Commission to help you in your search for financial aid. The aid they help you obtain can be used in combination with your college's financial aid package to help you pay.
California Criminal Justice Programs
* – Denotes Online Program Available
Allan Hancock College, Santa Maria
Certificate – Public Safety Dispatcher
Associate of Science – Law Enforcement
Alliant international University, San Diego
Bachelor of Arts – Forensic Studies
Doctor of Philosophy – Forensic Psychology
Doctor of Psychology – Forensic Psychology
American Intercontinental University, Los Angeles
American River College, Sacramento
Certificate – Law Office Assistant
Certificate – Legal Assisting
Associate of Arts – Legal Assisting
Antelope Valley College, Lancaster
Associate of Arts – Administration of Justice
Bakersfield College, Bakersfield
Certificate – Correctional Administration
Certificate – Law Enforcement
Barstow Community College, Barstow
Certificate – Administration of Justice
Brandman University, Irvine, Orange
BA in Criminal Justice*
BA in Legal Studies*
Bristol University, Santa Ana
Certificate – Paralegal Assistant
Certificate – Paralegal
Diploma – Legal Administrative Assistant
Bryan College, Gold River
Certificate – Court Reporting*
Butte College, Oroville
Certificate of Achievement – Administration of Justice
Associate of Science – Administration of Justice
Associate of Science – Criminal Justice
Associate of Science – Law Enforcement Academy
Cabrillo College, Aptos
Certificate – Community Service Officer Skills
Associate of Arts – Criminal Justice: Corrections
Associate of Arts – Criminal Justice: Law Enforcement
Associate of Science – Criminal Justice: Corrections
Associate of Science – Criminal Justice: Law Enforcement
California Baptist University, Riverside
Bachelor of Science – Criminal Justice Administration
California Coast University, Santa Ana
Associate of Science – Criminal Justice*
Bachelor of Science – Criminal Justice*
Master of Science – Criminal Justice*
California Lutheran University, Thousand Oaks
Bachelor of Science – Criminal Justice
California State University-Bakersfield, Bakersfield
Bachelor of Arts – Criminal Justice
California State University-Dominguez Hills, Carson
Bachelor of Science – Criminal Justice Administration
Master of Public Administration – Criminal Justice Administration*
California State University-East Bay, Hayward
Bachelor of Science – Criminal Justice Administration
California State University-Fullerton, Fullerton
Certificate – Computer Forensics
Certificate – Crime and Intelligence Analysis
Certificate – Private Investigation
Bachelor of Science – Criminal Justice
California State University-Long Beach, Long Beach
Bachelor of Science – Criminal Justice
Bachelor of Science – Emergency Management*
Master of Science – Criminal Justice
California State University-Los Angeles, Los Angeles
Certificate – Child Maltreatment and Family Violence
Certificate – Law Enforcement Leadership
Bachelor of Science – Criminal Justice: Law Enforcement Option
Bachelor of Science – Criminal Justice
Master of Arts – Forensic Anthropology
Master of Science – Criminal Justice: Administration
Master of Science – Criminal Justice: Forensic Mental Health
Master of Science – Criminalistics
Minor – Forensic Science
California State University-Sacramento, Sacramento
Bachelor of Science – Biology: concentration in Forensic Biology
Bachelor of Science – Chemistry: concentration in Forensic Chemistry
Bachelor of Science – Criminal Justice
Master of Science – Criminal Justice
California State University-San Bernardino, San Bernardino
Bachelor of Arts – Criminal Justice
Master of Arts – Criminal Justice
California State University-Stanislaus, Turlock
Bachelor of Science – Criminal Justice
Canada College, Redwood City
Certificate – Paralegal
Associate in Science – Paralegal
Carrington College, Antioch, Citrus Heights, Emeryville, Pleasant Hill, Sacramento, San Jose, San Leandro, Stockton
Certificate – Criminal Justice
Associate in Applied Science – Criminal Justice*
Associate in Science – Paralegal Studies*
Associate in Science – Criminal Justice
Associate of Science – Criminal Justice
Cerritos College, Norwalk
Certificate – Court Reporting: Beginning Realtime Captioner/ Broadcast Captioning
Certificate – Court Reporting: CART Reporter/Realtime Captioner
Certificate – Court Reporting: Certified Realtime Reporter
Certificate – Court Reporting: Proofreader – Court Reporting Method
Certificate – Court Reporting: Realtime Rapid Text Entry
Certificate – Court Reporting: Scopist for Court Reporters
Certificate – Court Reporting: Computerized Shorthand
Certificate – Proofreader: Court Reporting Method
Certificate – Scopist for Court Reporters
Associate in Arts – Administration of Justice
, Associate in Arts – Court Reporting and Captioning Careers
, Associate in Arts – Security Management
, Certificate of Completion – Computer & Information Sciences – Cyber Security
Cerro Coso Community College, Ridgecrest
Certificate – Paralegal Studies
Associate of Science – Administration of Justice
Associate of Science – Paralegal Studies
Chabot College, Hayward
Associate of Arts – Administration of Justice
Chaffey College, Rancho Cucamonga
Certificate – Administration of Justice
Certificate – Correctional Science
Certificate – Paralegal Studies
Associate of Science – Administration of Justice
Associate of Science – Correctional Science
Charles A. Jones Skills and Business Education Center, Sacramento
Certificate – Court Reporting
Certificate – Emergency Medical Dispatch (EMD)
Certificate – Emergency Medical Technician (EMT)
Citrus College, Glendora
Certificate of Achievement – Administration of Justice
Associate in Science – Administration of Justice
Associate in Science – Emergency Management & Homeland Security
City College of San Francisco, San Francisco
Associate in Arts – Paralegal: Legal Studies
Associate in Science – Administration of Justice
Certificate – Administration of Justice
Certificate – Forensic Identification
Certificate – Paralegal: Legal Studies
Clarita Career College, Canyon Country
Associate of Applied Science – Criminal Justice
Bachelor of Science – Criminal Justice
Coastline Community College, Fountain Valley
Certificate – Emergency Management
Associate in Arts – Emergency Management
Associate in Arts – Paralegal
College of Marin, Kentfield
Associate of Science – Administration of Justice
Associate of Science – Court Reporting
College of San Mateo, San Mateo
Certificate – Administration of Justice
Certificate – CIS Network Security Specialist
Certificate – Computer Forensics
Associate of Science – Administration of Justice
College of the Canyons, Santa Clarita
Associate of Arts – Paralegal Studies
Bachelor of Arts – Criminal Justice
College of the Desert, Palm Desert
Certificate – Administration of Justice
Associate of Science – Administration of Justice
College of the Sequoias, Visalia
Certificate – Law Office Clerk/Receptionist
Certificate – Paralegal
Certificate – Police Academy
College of the Siskiyous, Weed
Certificate – Administration of Justice
Associate of Science – Administration of Justice
Contra Costa College, San Pablo
Associate of Arts – Public Service Education
Associate of Science – Administration of Justice
Copper Mountain College, Joshua Tree
Associate of Arts – Administration of Justice
Certificate – Administration of Justice
Certificate – Peace Officer: Arrest/ Firearms
Crafton Hills College, Yucaipa
Certificate – Administration of Justice
Certificate – Public Safety and Services: Emergency Management
Associate of Arts – Administration of Justice
Cuesta College, San Luis Obispo
Certificate – Paralegal
Associate of Arts – Criminal Justice
Associate of Arts – Paralegal
Cuyamaca College, El Cajon
Associate in Science – Paralegal Studies
Cypress College, Cypress
Certificate – Conflict Resolution
Certificate – Criminal Justice
Certificate – Victimology
De Anza College, Cupertino
Certificate of Achievement – Paralegal Studies
Certificate of Advanced Acheivement – Criminal Justice: Private Security
Associate of Arts – Corrections and Probation
Associate of Arts – Law Enforcement
Associate of Arts – Paralegal Studies
Associate of Arts – Private Security
Diablo Valley College, Pleasant Hill
Certificate – Criminal Justice
Associate of Science – Criminal Justice
East Los Angeles College, Monterey Park
Certificate – Administration of Justice
Associate of Applied Science – Administration of Justice
El Camino College-Compton Center, Compton
Certificate of Achievement – Administration of Justice
Certificate of Accomplishment – Administration of Justice
Associate in Arts – Administration of Justice
El Camino Community College, Torrance
Certificate – Paralegal Studies
Associate in Arts – Paralegal Studies
Associate of Arts – Administration of Justice
Empire College, Santa Rosa
Certificate – Legal Office Administration
Certificate – Legal Secretary
Associate Degree – Paralegal
Everest College, Los Angeles, Ontario
Certificate – Criminal Justice
Diploma – Paralegal
Associate of Applied Science – Criminal Justice
Associate of Science – Criminal Justice
Bachelor of Science – Criminal Justice
Evergreen Valley College, San Jose
Certificate of Achievement – Paralegal Studies
Associate in Arts – Paralegal Studies
Associate in Science – Paralegal Studies
Associate of Arts – Administration of Justice
Associate of Science – Administration of Justice
Feather River Community College District, Quincy
Associate of Arts – Administration of Justice
Folsom Lake College, Folsom
Associate of Arts – Administration of Justice
Fremont College, Cerritos
Associate of Arts – Paralegal Studies
Fresno City College, Fresno
Certificate – Criminology
Certificate of Achievement – Criminology
Associate of Science – Criminology
Fullerton College, Fullerton
Certificate – Crime Analysis
Certificate – Crime Scene Investigation
Certificate – Law Enforcement
Certificate – Paralegal Studies
Associate in Science – Paralegal Studies
Associate of Arts – Administration of Justice
Associate of Science – Administration of Justice
Gavilan College, Gilroy
Associate of Arts – Administration of Justice: Corrections
Associate of Arts – Administration of Justice: Law Enforcement with Police Academy
Associate of Arts – Administration of Justice: Law Enforcement
Certificate – Administration of Justice: Corrections
Certificate – Administration of Justice: Law Enforcement with Police Academy
Certificate – Administration of Justice: Law Enforcement
Glendale Community College, Glendale
Certificate – Law Enforcement Investigator
Certificate – Law Enforcement Training Academy
Certificate – Police Supervision
Associate of Applied Science – Administration of Justice
Associate of Science – Alcohol/Drug Specialist
Golden West College, Huntington Beach
Certificate – Criminal Justice
Grossmont College, El Cajon
Diploma – Security Officer Academy
Associate of Science – Administration of Justice
Associate of Science – Corrections
Associate of Science – Forensic Technology
Associate of Science – Law Enforcement
Associate of Science – Legal Systems / Court Management
Associate of Science – Security Management
Hartnell College, Salinas
Certificate – Administration of Justice: Correctional Science
Certificate – Administration of Justice: Criminal Justice
Associate of Arts – Administration of Justice: Correctional Science*
Associate of Arts – Administration of Justice: Criminal Justice
Heald College, Concord, Fresno
Associate in Applied Science – Paralegal
Associate of Applied Science – Criminal Justice
Associate of Science – Criminal Justice
Second Associate in Applied Science – Criminal Justice Administration
Henley-Putnam University, San Jose
Bachelor in Science – Intelligence Management*
Bachelor in Science – Personal Protection*
Bachelor of Science – Terrorism Studies*
Doctorate – Strategic Security*
Master of Science – Intelligence Management*
Master of Science – Personal Protection*
Master of Science – Terrorism Studies*
Humphreys College, Stockton
Certificate of Completion – Court Reporting
Certificate of Completion – Legal Office Administration
Certificate of Completion – Paralegal Studies
Associate in Arts – Court Reporting
Associate in Science – Court Reporting
Associate of Arts – Court Reporting
Associate of Arts – Criminal Justice
Associate of Arts – Legal Office Administration
Associate of Science – Court Reporting
Associate of Science – Legal Office Administration
Bachelor of Arts – Paralegal Studies
Bachelor of Science – Court Reporting – CSR*
Bachelor of Science – Court Reporting
Bachelor of Science – Court Reporting*
Bachelor of Science – Criminal Justice: Corrections/ Probation/ Parole
Bachelor of Science – Criminal Justice: Forensic Accounting
Bachelor of Science – Criminal Justice: Law Enforcement
Bachelor of Science – Criminal Justice: Leadership and Management
ICDC College, Los Angeles
Diploma – Homeland Security & Investigation*
Diploma – Paralegal
Associate Degree – Paralegal*
Associate of Science – Homeland Security*
Imperial Valley College, Imperial
Associate of Business – Legal Assistant
Associate of Science – Administration of Justice
Associate of Science – Alcohol and Drug Studies
Certificate – Administration of Justice
Certificate – Alcohol and Drug Studies
Certificate – Correctional Science
Certificate – Legal Assistant
Intercoast Colleges, West Covina
Certificate – Legal Office Assistant
Certificate – Paralegal Specialist
Certificate of Completion – Legal Office Assistant
International Association for Property and Evidence, Inc., Burbank
Certificate – Property & Evidence Management Training
Irvine Valley College, Irvine
Associate of Science – Administration of Justice
Occupational Certificate – Administration of Justice: Law Enforcement
Occupational Certificate – Administration of Justice: Supervision
ITT Technical Institute, Anaheim, Clovis, Concord, Lathrop, Oxnard, Rancho Cordova, San Bernardino, San Diego, San Dimas, Sylmar
Associate of Applied Science – Paralegal Studies
Associate of Science – Criminal Justice*
Associate of Science – Paralegal Studies
Bachelor of Science – Criminal Justice*
John F Kennedy University, Pleasant Hill
Kaplan College, Bakersfield, Clovis, North County, Palm Springs, Panorama City, Sacramento, Salida, San Diego
Diploma – Legal Administrative Assistant
Associate of Applied Science – Criminal Justice
Associate of Applied Science – Paralegal Studies
Associate of Arts – Criminal Justice
Associate of Science – Criminal Justice
LA College international, Los Angeles
Associate Degree – Criminal Justice*
Lake Tahoe Community College, South Lake Tahoe
Certificate – Criminal Justice
Associate of Arts – Criminal Justice
Las Positas College, Livermore
Associate of Arts – Administration of Justice
Lassen Community College, Susanville
Certificate of Accomplishment in Administration of Justice – Reserve Officer Training Level III: Safety & Security Personnel
Certificate of Achievement – Administration of Justice
Certificate of Achievement – Correctional Science
Associate in Arts – Administration of Justice
Associate in Arts – University Studies: Administration of Justice
Associate in Science – Correctional Science
Loma Linda University, Loma Linda
Combined Master of Social Work and Master of Science – Criminal Justice
Master of Science – Criminal Justice
Long Beach City College, Long Beach
Certificate – Administration of Justice
Associate in Arts – Administration of Justice
Los Angeles City College, Los Angeles
Certificate – Administration of Justice
Associate of Arts – Paralegal Studies
Associate of Science – Administration of Justice
Los Angeles Harbor College, Wilmington
Certificate of Achievement – Administration of Justice
Associate of Science – Administration of Justice
Los Angeles Mission College, Sylmar
Associate of Arts – Legal Assistant / Paralegal
Certificate – Legal Assistant / Paralegal
Certificate – Paralegal*
Los Angeles Southwest College, Los Angeles
Associate of Arts – Law Office Specialist
Associate of Arts – Law Office Specialist: Civil Law
Associate of Arts – Law Office Specialist: Litigation
Associate of Science – Administration of Justice
Los Angeles Valley College, Valley Glen
Certificate – Administration of Justice
Associate of Arts – Administration of Justice*
Los Medanos College, Pittsburg
Associate of Science – Administration of Justice
Mendocino College, Ukiah
Certificate – Administration of Justice
Associate of Science – Administration of Justice
Merced College, Merced
Certificate – Criminal Justice
Certificate – Paralegal Studies
Certificate of Achievement – Corrections
Certificate of Achievement – Criminal Justice
Associate Degree – Addictions Studies
Associate Degree – Corrections
Associate Degree – Paralegal
Merritt College, Oakland
Certificate of Achievement – Paralegal Studies
Associate of Arts – Paralegal Studies
Bachelor of Science – Sociology
MiraCosta College, Oceanside
Certificate of Achievement – Law Enforcement
Associate of Arts – Law Enforcement
Modesto Junior College, Modesto
Certificate – Supervisory Management in Public Safety
Associate of Arts – Administration of Justice*
Associate of Science – Administration of Justice*
Monterey Peninsula College, Monterey
Certificate of Achievement – Administration of Justice: Law Enforcement
Certificate of Completion – Administration of Justice: Corrections
Associate in Science – Administration of Justice: Law Enforcement
Moorpark College, Moorpark
Bachelor of Science – Criminal Justice
Mount San Jacinto College, San Jacinto
Certificate – Administration of Justice
Certificate – Computer Forensics
Certificate – Corrections
Certificate – Legal Assistant
Certificate – Legal Office Support
Associate of Science – Administration of Justice
Associate of Science – Legal Assistant
Mt San Antonio College, Walnut
Associate of Science – Correctional Science
Associate of Science – Law Enforcement
Associate of Science – Paralegal / Legal: Bankruptcy
Associate of Science – Paralegal / Legal: Corporations / Business
Associate of Science – Paralegal / Legal: Criminal Law
Associate of Science – Paralegal / Legal: Family Law
Associate of Science – Paralegal / Legal: Landlord / Tenant
Certificate – Correctional Science
Certificate – Law Enforcement
MTI College, Sacramento
Certificate – Paralegal*
Diploma – Legal Administrative Assistant
Associate Degree – Paralegal
Napa Valley College, Napa
Certificate – 9-1-1 Dispatch
Certificate – Arrest and Firearms
Certificate – Basic Police Academy
Certificate – Corrections Program
Certificate – Legal Studies
Associate Degree – Legal Studies
National University, La Jolla
Certificate – Criminal Justice Administration
Certificate – Paralegal Specialist: Corporations
Certificate – Paralegal Specialist: Criminal Law
Certificate – Paralegal Specialist: Family Law
Certificate – Paralegal Specialist: Litigation
Certificate – Paralegal Specialist: Probate and Estate Planning
Certificate – Paralegal Specialist: Real Estate Law
Certificate – Security and Safety Engineering
Associate of Arts – Criminal Justice Administration
Bachelor of Science – Criminal Justice Administration
Bachelor of Science – Domestic Security Management
Bachelor of Science – Paralegal Studies: Corporations
Bachelor of Science – Paralegal Studies: Criminal Law
Bachelor of Science – Paralegal Studies: Family Law
Bachelor of Science – Paralegal Studies: Litigation
Bachelor of Science – Paralegal Studies: Probate and Estate Planning
Bachelor of Science – Paralegal Studies: Real Estate
Master of Forensic Sciences – Forensic Sciences
Master of Science – Homeland Security and Safety Engineering*
North-West College, Pasadena
Certificate – Paralegal / Legal Assistant
Ohlone College, Fremont
Certificate – Administration of Justice
Associate of Arts – Administration of Justice
Palo Verde College, Blythe
Certificate – Criminal Justice
Training/Certificate – Administration of Justice
Associate of Science – Criminal Justice
Palomar College, San Marcos
Certificate – Paralegal
Certificate of Achievement – Police Academy
Associate of Arts – Administration of Justice: Homeland Security
Associate of Arts – Administration of Justice: Investigations
Associate of Arts – Administration of Justice
Associate of Arts – Admnistration of Justice: Law Enforcement
Associate of Arts – Legal Studies
Pasadena City College, Pasadena
Certificate – Paralegal Studies
Pierce College, Woodland Hills
Associate of Arts – Criminal Justice
Platt College, Alhambra, Ontario
Associate of Arts – Criminal Justice
Associate of Arts – Paralegal Studies
Bachelor of Arts – Paralegal Studies
Porterville College, Porterville
Certificate – Administration of Justice
Reedley College, Reedley
Associate of Science – Corrections
Associate of Science – Law Enforcement
Rio Hondo College, Whittier
Career Certificate – Forensic Identification
Career Certificate – Police Academy
Associate of Arts – Administration of Justice
Associate of Science – Administration of Justice
Associate of Arts – Corrections
Associate of Science – Corrections
Riverside Community College, Riverside
Certificate – Homeland Security
Associate in Arts – Administration of Justice
Associate in Science – Administration of Justice: Law Enforcement
Associate of Science – Paralegal Studies
Sacramento City College, Sacramento
Career Certificate – Administration of Justice
Career Certificate – Private Security Services Management
Certificate of Achievement – Correctional Services
Certificate of Achievement – Police Services
Associate in Arts/Associate in Science – Administration of Justice
Associate in Science – Correctional Services
Associate in Science – Police Services
Associate in Science – Private Security Services Management
Sage College, Moreno Valley
Diploma – Court Reporting
Associate of Applied Science – Court Reporting
Bachelor of Science – Legal Studies
San Bernardino Valley College, San Bernardino
Certificate – Administration of Justice*
Certificate – Corrections
Certificate – Criminal Justice: Basic Dispatcher
Certificate – Criminal Justice: Forensic Specialist
Certificate – Criminal Justice
Certificate – Paralegal Studies
Certificate – Police Science
San Diego City College, San Diego
Certificate – Human Services
Certificate – Peace Studies
Associate of Arts – Human Services
Associate of Arts – Peace Studies
Associate of Science – Computer Business Technology: Legal Administrative Assistant
San Diego Miramar College, San Diego
Certificate – Paralegal Studies
Certificate of Achievement – Advanced Traffic Accident Investigation
Certificate of Achievement – Contemporary Police Technologies
Certificate of Achievement – Correctional Technologies
Certificate of Achievement – Correctional Traning for Deputy Sheriffs
Certificate of Achievement – Investigations Specialization
Certificate of Achievement – Law Enforcement Specialization
Certificate of Achievement – Law Enforcement Supervision
Certificate of Achievement – Law Enforcement Technologies
Certificate of Achievement – Technical Achievement for Field Training Officers
Certificate of Performance – Laws of Arrest: Firearms
Certificate of Performance – Laws of Arrest
Associate in Science – Contemporary Police Technologies
Associate in Science – Correctional Technologies
Associate in Science – Investigations Specialization
Associate in Science – Law Enforcement Specialization
Associate in Science – Occupational / Technical Studies
San Diego State University, San Diego
Bachelor of Science – Criminal Justice
Master of Criminal Justice and Criminology – Criminal Justice and Criminology
Master of Science – Public Health: specialization in Global Emergency Preparedness and Response
Masters Degree – Homeland Security
San Diego State University-Imperial Valley Campus, Calexico
Certificate – Court Interpreting
Bachelor of Science – Criminal Justice
San Francisco State University, San Francisco
Bachelor of Arts – Criminal Justice
San Joaquin Delta College, Stockton
Certificate – Correctional Science
Certificate – Law Enforcement
Associate of Science – Correctional Science
Associate of Science – Law Enforcement
San Joaquin Valley College, Bakersfield, Fresno, Rancho Cucamonga, Salida, Visalia
Associate of Science – Corrections
Associate of Science – Criminal Justice: Corrections
Associate of Science – Criminal Justice
Associate of Science – Emergency Services and Safety
San Jose City College, San Jose
Associate of Arts – Administration of Justice
Associate of Science – Administration of Justice
San Jose State University, San Jose
Bachelor of Science – Forensic Science
Bachelor of Science – Justice Studies
Master of Science – Justice Studies
Santa Ana College, Santa Ana
Certificate – Corrections Officer
Certificate – Law Enforcement
Certificate – Paralegal
Associate of Arts – Criminal Justice
Santa Barbara Business College, Santa Maria
Diploma – Paralegal*
Associate Degree – Criminal Justice
Associate Degree – Paralegal*
Associate of Science – Criminal Justice
Santa Barbara City College, Santa Barbara
Bachelor of Arts – Administration of Justice
Santa Rosa Junior College, Santa Rosa
Certificate – Basic Police Academy
Certificate – Corrections
Certificate – Jail Management
Certificate – Juvenile Corrections Officer
Certificate – Law Enforcement
Certificate – Probation Officer
Certificate – Public Safety Dispatch
Certificate – Supervising Law Enforcement
Shasta College, Redding
Associate in Science – Administration of Justice
Associate in Science – Legal Assistant
Associate in Science – Office Administration: Administrative Assistant-Legal
Sierra College, Rocklin
Associate of Arts – Administration of Justice: Corrections
Associate of Science – Administration of Justice: Corrections
Associate of Arts – Administration of Justice: Courts
Associate of Science – Administration of Justice: Courts
Associate of Arts – Administration of Justice: Law Enforcement
Associate of Science – Administration of Justice: Law Enforcement
Sierra Valley Business College, Fresno
Certificate – Court Reporting
Career Training – Court Reporting
Skyline College, San Bruno
Certificate – Legal Administrative Assistant
Certificate – Paralegal
Associate in Science – Legal Administrative Assistant
Associate in Science – Paralegal
Associate of Arts – Administration of Justice
Solano Community College, Fairfield
Certificate – Criminal Justice: Computer Forensics
Certificate of Achievement – Criminal Justice: Corrections
Certificate of Achievement – Criminal Justice: Law Enforcement
Job-Direct Certificate – Computer Investigations
Job-Direct Certificate – Electronic Security and Surveillance Technician
Associate in Science – Criminal Justice: Corrections
Associate in Science – Criminal Justice: Law Enforcement
Sonoma State University, Rohnert Park
Bachelor of Science – Criminal Justice Studies
Bachelor of Science – Criminology
South Coast College, Orange
Certificate – Court Reporting
Diploma – Legal Administrative Assistant
Associate Degree – Paralegal Studies
Summit Career College, Colton
Certificate – Legal Office Assistant
Taft College, Taft
Certificate – Criminal Justice Corrections
Certificate of Achievement – Court Reporting
Associate of Science – Court Reporting
Associate of Science – Criminal Justice Administration
Associate of Science – Criminal Justice Corrections
UEI College, Fresno
Certificate – Legal Assistant
University of Antelope Valley, Lancaster
Associate of Arts – Criminal Justice
Associate of Arts – Paralegal Studies
Bachelor of Arts – Criminal Justice
Master of Arts – Criminal Justice
University of California-Davis, Davis
Bachelor Degree – Criminal Justice
University of La Verne, La Verne
Bachelor of Science – Criminology
Bachelor of Science – Public Administration: Policy*
Master of Public Administration – Public Administration: Policy
University of Phoenix, Bakersfield, Beale AFB, Chico, Chula Vista, Concord, Costa Mesa, Culver City, Diamond Bar, Elk Grove, Fairfield, Fremont, Fresno, Gardena, Imperial, La Mirada, Laguna Hills, Lancaster, Lathrop, Livermore, Modesto, Murrieta, Oakland, Ontario, Palm Desert, Pasadena, Pleasanton, Pleastanton, Rancho Cordova, Roseville, Sacramento, San Bernadino, San Diego, San Francisco, San Jose, San Marcos, Visalia, Woodland Hills
Associate of Arts – Criminal Justice*
Bachelor of Science – Criminal Justice Administration: Human Services*
Bachelor of Science – Criminal Justice Administration: Management*
Bachelor of Science – Criminal Justice Administration*
Bachelor of Science – Organizational Security Management*
Master of Science – Administration of Justice and Security*
University of San Diego, San Diego
Diploma – Paralegal
Bachelor of Arts – Sociology: concentration in Crime, Justice, Law and Society
Master of Arts – Peace and Justice Studies
Ventura College, Ventura
Certificate – Criminal Justice
Associate in Science – Criminal Justice
Victor Valley College, Victorville
Certificate – Paralegal
Associate of Science – Administration of Justice
West Hills Community College District, Coalinga, Lemoore
Associate of Arts – Administration of Justice: Law Enforcement
Associate of Arts – Corrections*
Associate of Arts – Criminal Justice*
Associate of Science – Administration of Justice: Corrections
Associate of Science – Corrections*
Associate of Science – Criminal Justice*
West Los Angeles College, Culver City
Certificate of Achievement – Paralegal Studies
Associate of Arts – Administration of Justice
Associate of Arts – Paralegal Studies
West Valley College, Saratoga
Certificate of Achievement – Court Reporting
Certificate of Achievement – Legal Secretary
Certificate of Achievement – Legal Transcription Technologist
Certificate of Achievement – Note Reading and Scoping
Associate of Science – Court Reporting
Associate of Science – Legal Transcription Technologist*
Associate of Science – Paralegal
Post Baccalaureate Certificate – Paralegal
Westwood College, Anaheim, Los Angeles, Torrance, Upland
Associate in Applied Science – Paralegal*
Bachelor of Science – Criminal Justice*
Yuba Community College District, Marysville
Certificate – Peace Officer Training
Certificate – Trained Corrections
Associate of Science – Corrections
Associate of Science – Law Enforcement
Check out our Top Online Criminal Justice Degree Programs
Back to States
FAQ
Home
Rankings
Features
Resources
Contact Us
About CJD Hub