Making the decision to finish your criminal justice degree is a huge step in the right direction. The field of criminal justice is a wide-ranging job market with many exciting jobs to choose from. Not only does criminal justice offer an exciting line of work, but those pursuing this career path will also enjoy job security, great benefits, room for growth, and promotion. In addition to this, you will also rest assured that you are actively serving your community each day.
Once an individual has decided to complete a criminal justice degree, the next big decision is choosing which educational model will work best for them. Today, students enjoy many different educational model opportunities. Degrees can be completed on campus, online, or with a combination of both, often referred to as a hybrid program.
Featured Schools
These options make it easy to complete a degree while also giving adequate attention to other obligations and responsibilities.
For adult students looking to complete a criminal justice degree, online options are often the best. Getting a degree online allows you the greatest amount of flexibility and freedom. Online criminal justice degrees are widely available at many schools in Maryland.
How we ranked The Best Online Criminal Justice Programs in Maryland
To rank Maryland's best online criminal justice programs, Criminal Justice Degree Hub editors focus on trustworthy, accredited schools. We rank programs by practical factors such as tuition rate, student satisfaction, and graduate salary. Data comes from IPEDS and Niche.
1. University of Baltimore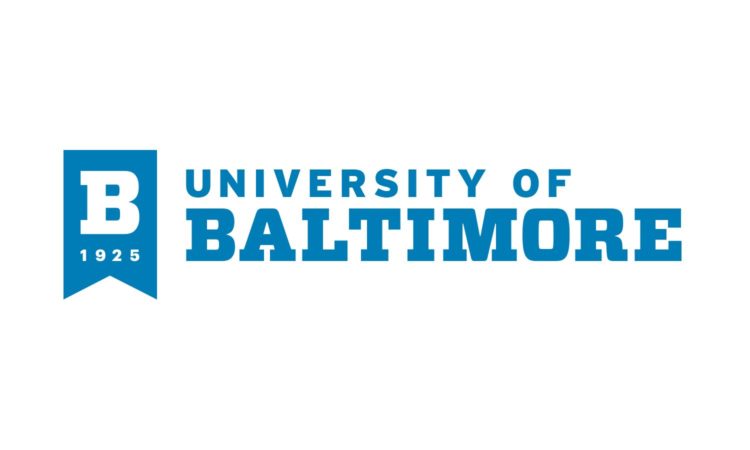 The University of Baltimore offers an online degree in criminal justice. As part of the program, students can complete their requirements for a bachelor's degree online. At the same time, students have the option to take some classes online if they choose to do so. Offering the same rigor as in-person classes, this program represents a collaboration between experienced faculty members and students eager to explore an online criminal justice degree.
Courses include an introduction to criminal justice that explores the fundamental concepts of the philosophy, history and social aspects of the court system, police departments and corrections. Students also study the relationship between police and society, urban street crime and criminal justice ethics.
Students who choose the online criminal justice degree at the University of Baltimore gain first-hand knowledge from experienced faculty members.
2. University of Maryland Global Campus

Throughout their coursework for this online degree at the University of Maryland Global Campus, students will learn critical thinking skills when evaluating the rules and responsibilities of the correction's system, police and courts in America's criminal justice system. Students use ethical reasoning, deductive reasoning and analytical skills to learn the process of investigating crimes. They also learn about the impact of various criminal justice policies on underserved and minority communities.
Those who choose to get their degree online through the University of Maryland Global Campus learn the importance of research in criminal justice and other social sciences. Students apply the principles they learn to procedural and evidentiary case studies in diverse classes that include Introduction to criminal justice, criminal law in action, security management, law administration, and juvenile delinquency.
With an online criminal justice degree from the University of Maryland Global Campus, students learn all the investigatory and analytical skills they need to succeed in criminal justice careers.
3. Stevenson University
Stevenson University also has an online criminal justice degree that's one of the best in the state. The BS in criminal justice gives working adults an opportunity to learn what they need to know to succeed in a criminal justice career. The program emphasizes the importance of research, public service and education and allows students to complete their degree online through a mix of classes that prepares them for diverse careers.
Stevenson's online degree has a diverse curriculum that includes courses in law, psychology, technology, and criminal justice. Each class lasts for eight weeks, and students can take more than one class at a time. The university offers challenging courses that help students prepare for careers in various portions of the criminal justice system.
The program offers convenient online sessions taught by experienced faculty members with real world law enforcement and criminal justice careers. Students receive personalized attention, and the university strives to create a supportive community.
This online criminal justice degree helps students focus on their career by learning specialized skills useful in the industry.
4. Montgomery College

Montgomery College offers an online degree for students seeking a mentorship relationship with experienced faculty members. Students who complete this AA degree online often transfer their credits to a four-year college. This program offers several important outcomes. While earning an online criminal justice degree, students learn how to demonstrate their knowledge of the criminal justice process, which includes corrections, police and the courts.
Graduates emerge understanding the ethical and professional workings of the justice system in America. Students are often asked to analyze the policies, history and procedures used in each part of the criminal justice system. This helps them learn to explain the economic and political importance of criminal justice practice, research and theory.
Montgomery College's online degree for criminal justice give students the ability to discuss the criminal justice system verbally and in writing.
5. Prince George Community College

Students can also pursue an online degree at Prince George Community College. This program helps students master the basics of the criminal justice system, which encompasses investigation, law enforcement, corrections, juvenile justice and private security. Students who earn their degree online learn to communicate both verbally and in writing while collaborating with members of the community and colleagues.
The online criminal justice degree at Prince George Community College emphasizes the need for leadership skills, analytical skills, and critical thinking in performing the important work of law enforcement, the courts or corrections. Graduates emerge from this degree ready to enter the workforce. Graduates often transfer to four-year institutions.
Graduates of this online degree program can earn up to 18 college credits by training at the county's police academy.
6. Community College of Baltimore County

The Community College of Baltimore County also offers an online degree that culminates in an AAS in criminal justice studies. The program encourages students to partner with their campus faculty members to choose from available courses in order to complete their degree online in their desired time frame. Students can attend part-time or full-time as their other life responsibilities allow.
This online criminal justice degree has several objectives, including producing graduates who understand the different components of the criminal justice system as well as the branches of government they report to. After completing their degree, students can identify and explain the steps face by alleged criminals working their way through the justice system.
This online degree emphasizes the importance of ethical behavior and due process of the law in American criminal justice.
7. Frostburg State University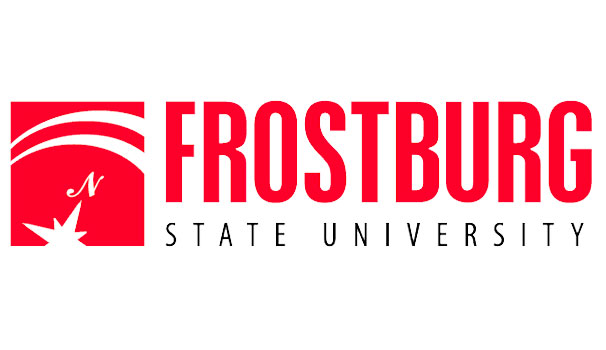 Frostburg State University also offers an online degree focusing on criminal justice. Students receive a liberal arts education that covers the issues and ideas that impact the criminal justice system. Earning a degree online gives students more time to focus on their careers and families as they complete their education. With an online criminal justice degree, graduates emerge understanding the requirements of jobs with the police force, correction system and other portions of the criminal justice system.
Police work involves dealing with a wide range of dysfunctional behavior. Officers often have to carry out search and seizures and must be familiar with constitutional law, juvenile delinquency, public administration and criminology, as well as other related subjects. Frostburg State University provides a liberal arts education so that graduates will also develop communication skills needed in any career.
This online degree allows students to learn skills and techniques required by police academies and other training agencies in American criminal justice systems.
8. Capitol Technology University

Capitol Technology University has one of the best online criminal justice degree programs in Maryland. The marriage of machines and data offers insight and convenience but also puts personal privacy at risk. Learning about the processes that drive the digital world allows graduates of this online degree to pursue careers in cybersecurity. The university attracts top experts from corporations and government agencies—all dedicated to helping students become skilled cyber security professionals.
Capitol Tech has received the Best Cybersecurity Higher Education Program Award from SC Media. This credential recognizes Capitol Tech's wide range of degrees, which leads to a high level of employability for CTU grads.
This online degree stands out for its unique focus on cybersecurity.
9. Salisbury University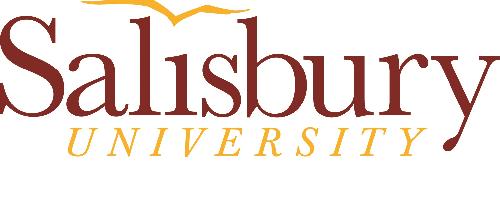 Salisbury University has an online degree that allows students to learn about topics that impact the criminal justice system. Coursework includes developing an understanding of how healthcare, race, sexuality and many other factors influence both civic involvement and victimization. SU sponsors annual events to help students get to know one another. Those who earn their degree online are welcome to join a canoe trip down the Nanticoke River or a spring picnic.
Those earning their online criminal justice degrees have access to various internship opportunities. Getting experience while still in school helps graduates transition into skilled police officers, employees of the court system or corrections officers. Internships include opportunities at homeless shelters, juvenile services, disability services, and the Maryland Commission on Civil Rights. Other students can pursue internships with police agencies, parole probation agencies and the Maryland Department of Transportation. Students who like to volunteer or gain diverse experience can choose internships with the United Way or real estate companies. Sociology majors also learn about teen suicide, childhood obesity, the effects of divorce on children and the victimization of LGBT people.
The broad perspective of this online degree gives students a unique background when pursuing careers in criminal justice.
10. Notre Dame of Maryland University

Notre Dame of Maryland University also offers an online criminal justice degree. This online degree stands out from similar programs in that it specializes in criminology. Students in this program learn to get to the bottom of the root causes of crime. In contrast, criminal justice programs focus on understanding how police departments, correction agencies and the courts work.
Students who complete this degree online gain a deep understanding of the theoretical focus of criminal and deviant behavior. Features of the criminology program include learning how to conduct research and students learn to design and implement projects in this area of expertise. Students can also choose to focus on applied field experience or professional development. In the professional development track, students focus on leadership and interpersonal skills.
The focus on social responsibility and criminology makes this online program stand out among Maryland's top criminal justice related degrees.
Why Should I Get My Degree Online?
Students will have many different reasons for choosing to complete their degrees online. There are some common reasons, though, that many students seem to share.
Work/Education Balance- For those students who are already employed full or part time, it is imperative to find educational opportunities which fit well with work responsibilities.
Family/Education Balance- Many adult students may already have family obligations and responsibilities by the time they are ready to complete their degree. Completing a degree online gives these students the freedom and flexibility they need to meet their family's needs while also pursuing their career and educational goals.
Personal Margins- Another important reason why many students are choosing an online criminal justice degree, is to establish healthy personal margins. Margins are the space in between your responsibilities. Margins provide you with free time to rest and recharge. Margins are important for your mental and emotional health. Today, margins are often ignored as people try to cram more and more into already packed schedules. Campus life often makes it difficult for individuals to maintain proper and healthy personal margins in life. An online degree option can help in this area by giving the student freedom to schedule school around other activities, rather than the other way around.
How Is The Criminal Justice Job Market in Maryland?
Jobs in the field of criminal justice have long enjoyed steady job security. Communities are always in need of these professionals in order to maintain law and order, as well as to keep the justice system moving along smoothly at many different levels.
According to the Bureau of Labor Statistics, criminal justice careers are projected to experience a 7% growth rate between 2020-2030. This is about average for the growth rate projected for occupations in general. These statistics are steady across many states, including Maryland.
Although criminal justice does not show significant job growth, it also does not show any decline in job growth. This is a good indication that job security in this particular career field is steady and secure.
In Maryland, as in other parts of the country, the field of criminal justice offers many different types of jobs. When a profession offers a variety of different positions to choose from, it is an indication that this particular field will offer the student greater opportunities for growth and change. Those who obtain a criminal justice degree need not worry about being stuck in just one role their entire career. An online criminal justice degree will prepare you for many different types of criminal justice jobs in Maryland.
How Much Can I Make With a Criminal Justice Degree in Maryland?
Because there are so many different types of criminal justice jobs in Maryland, the salaries within this field can vary greatly. Below are some common criminal justice jobs in Maryland with an approximate annual income.
Criminal Investigator- $67,000
Homeland Security Agent- $77,000
Homicide Detective- $74,000
DEA Agent- $67,000
Secret Service Agent- $65,000
FBI Agent- $64,000
This is only a small sample of criminal justice job titles. It is important to conduct research on the many jobs available in this exciting career field.
Is a online Criminal Justice Degree Worth it?
An online criminal justice degree offers students many advantages. Online programs in this field are widely available in Maryland and around the country. These online programs offer the maximum in educational flexibility. Upon completing a criminal justice degree, students have a wide variety of jobs opportunities available to them, many of which offer great job security and a stable income.
Related:
Top 25 Free Online Criminal Justice MOOC Courses