If you are looking for a criminal justice school in Maryland, you've come to the right place. Below you'll find a comprehensive list of traditional colleges and universities offering well respected and accredited criminal justice programs. If you live in Maryland but would prefer to get your criminal justice degree online, click here for a list of the top online schools.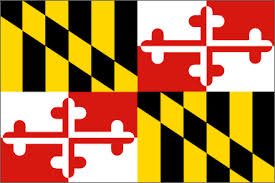 Situated in the Mid-Atlantic region of the United States, Maryland is one of the smallest states in terms of area, but one of the most populous and densely populated with a total of 5,884,563 residents. Although the capital city is Annapolis, the largest city is Baltimore with a population of 621,342. In fact, the majority of the state's population is concentrated in the metropolitan areas and suburbs surrounding Washington, D.C. and Baltimore. Maryland boasts the highest median household income of $70,004, which makes it the wealthiest state in the country. Also, the state's poverty rate of just 7.8 percent is the lowest in the United States.
Nicknamed the "Old Line State," Maryland has had a rich history as a border state that has led it to develop characteristics of both the Northern and Southern cultures. Maryland also possesses diverse natural beauty in its borders, ranging from sandy dunes in the east to low marshlands near the Chesapeake Bay and pine groves in the mountains to the west. The state is well-known for its population of rare wild horses on Assateague Island, which wade through the shallow bay each year to Chincoteague, Virginia.
Criminal Justice Jobs Outlook in Maryland
According to the Bureau of Labor Statistics May 2012 records, there were 69,450 jobs in criminal justice related occupations. For every 1,000 jobs in the state, 27.66 jobs were in the criminal justice and protective service sector. The location quotient for the field is 1.12, while the profession is expected to grow at a rate of 3.1 percent between 2010 and 2020. Employees in criminal justice positions are compensated a mean annual salary of $46,240, or an average hourly wage of $22.23.
Financial Aid in Maryland
Some of the many different state-based scholarships and grants that may be awarded to residents of Maryland attaining a criminal justice degree include:
Maryland Guaranteed Access Grant – awarded to high school seniors in college preparatory programs to help cover the cost of full-time study at a Maryland university when combined with the Federal Pell Grant and Expected Family Contribution (EFC)
Maryland Tuition Waiver for Foster Care Recipients – waives all tuition and mandatory fees at public universities for enrolled students under the age of 25 that have resided in an out-of-home placement in Maryland.
Maryland Part-Time Grant Program – offered to part-time, degree-seeking undergraduate students that are enrolled in both secondary school and higher education institutions
Maryland Criminal Justice Programs
* – Denotes Online Program Available
Allegany College of Maryland, Cumberland
Associate of Applied Science – Criminal Justice
Anne Arundel Community College, Arnold
Letter of Recognition – Law Enforcement & Criminal Justice – Investigator
Letter of Recognition – Law Enforcement & Criminal Justice – Law Enforcement Evidence Technician
Certificate – Cybercrime
Certificate – Intelligence Analytics
Certificate – Juvenile Justice
Certificate – Law Enforcement & Criminal Justice: Police
Certificate – Law Enforcement & Criminal Justice
Certificate – Nurse Paralegal
Certificate – Paralegal Studies: Business
Certificate – Paralegal Studies: General Practice
Certificate – Paralegal Studies: Litigation
Certificate – Paralegal Studies: Nurse Paralegal
Associate of Applied Science – Forensic Studies
Associate of Applied Science – Homeland Security Management
Associate of Applied Science – Juvenile Justice
Associate of Applied Science – Law Enforcement & Criminal Justice: Police Academy
Associate of Applied Science – Law Enforcement & Criminal Justice: Social Justice
Associate of Applied Science – Law Enforcement & Criminal Justice
Associate of Applied Science – Paralegal Studies: Business
Associate of Applied Science – Paralegal Studies: General Practice
Associate of Applied Science – Paralegal Studies: Litigation
Associate of Applied Sciences – Cybercrime
Baltimore City Community College, Baltimore
Certificate – Law Enforcement and Corrections
Certificate – Legal Assistant
Associate of Applied Science – Legal Assistant: Business
Associate of Applied Science – Legal Assistant: General Law
Associate of Applied Science – Legal Assistant: Litigation
Bachelor of Science – Law Enforcement and Corrections
Carroll Community College, Westminster
Associate of Applied Science – Law Enforcement
Associate of Arts – Criminal Justice
Associate of Arts – Forensic Studies
Cecil College, North East
Associate of Applied Science – Law Enforcement and Corrections Technology
Certificate – Law Enforcement and Corrections Technology
Chesapeake College, Wye Mills
Certificate – Criminal Justice: Corrections
Certificate – Criminal Justice: Crime Scene Technician
Certificate – Criminal Justice: Law Enforcement
Certificate – Criminal Justice: Natural Resources Police
Certificate – Paralegal Studies
Associate of Applied Science – Criminal Justice: Corrections
Associate of Applied Science – Criminal Justice: Crime Scene Technician
Associate of Applied Science – Criminal Justice: Law Enforcement
Associate of Applied Science – Paralegal Studies
College of Southern Maryland, La Plata
Certificate – Criminal Justice
Certificate – Security Management
Associate in Applied Science – Paralegal Studies
Associate of Applied Science – Criminal Justice
Associate of Applied Science – Homeland Security
Associate of Arts – Criminal Justice
Associate of Arts – Forensic Science
Community College of Baltimore County, Baltimore
Associate of Applied Science – Paralegal Studies
Coppin State University, Baltimore
Bachelor of Science – Criminal Justice and Law Enforcement
Frederick Community College, Frederick
Certificate – Paralegal Studies
Associate of Applied Science – Paralegal Studies
Associate of Arts – Criminal Justice
Frostburg State University, Frostburg
Bachelor Degree – Law and Society: Criminal Justice
Bachelor of Technical and Professional Studies – Criminal Justice
Garrett College, McHenry
Certificate – Juvenile Justice
Associate of Applied Science – Juvenile Justice
Hagerstown Community College, Hagerstown
Certificate – Correctional Services
Certificate – Paralegal Studies
Certificate – Police Services
Associate of Applied Science – Administration of Justice
Associate of Applied Science – Information Systems Technology: Computer Forensics
Associate of Arts – Paralegal Studies
Harford Community College, Bel Air
Certificate – Paralegal Studies
Associate of Applied Science – Paralegal Studies: Legal Studies
Associate of Applied Sciences – Criminal Justice: Option in Legal Studies
Associate of Arts – Criminal Justice
Kaplan College, Hagerstown
Associate of Applied Science – Computer Forensics
Associate of Applied Science – Criminal Justice
Kaplan University, Hagerstown
BS in International and Comparative Criminal Justice
BSBA – Criminal Justice
BSCJ – Computer Crime
MS – Fire and Emergency Services
Montgomery College, Rockville
Certificate – Paralegal Studies
Associate of Applied Science – Criminal Justice
Associate of Applied Science – Paralegal Studies
Mount St. Mary's University, Emmitsburg
Bachelor of Arts – Accelerated Criminal Justice
Bachelor of Arts – Criminal Justice
Bachelor of Arts – Dual Sociology / Criminal Justice
Prince George's Community College, Largo
Certificate – Paralegal / Legal Assistant
Associate of Applied Science – Paralegal / Legal Assistant
Bachelor of Arts – Criminal Justice
Bachelor of Science – Forensics
Stevenson University, Stevenson
Bachelor of Science – Criminal Justice
Bachelor of Science – Paralegal Studies: Accelerated
Bachelor of Science – Paralegal Studies
Master of Science – Forensics
TESST College of Technology, Beltsville, Towson
Associate of Applied Science – Criminal Justice
Towson University, Towson
Bachelor of Arts – Criminal Justice
M.S. in Integrated Homeland Security Management*
University of Baltimore, Baltimore
Bachelor of Arts – Community Studies
Bachelor of Arts – Government and Public Policy
Bachelor of Science – Criminal Justice
Bachelor of Science – Forensic Studies
Master of Science – Criminal Justice
University of Maryland Eastern Shore, Princess Anne
Bachelor of Science – Criminal Justice
Master of Science – Criminology and Criminal Justice
University of Maryland-University College, Adelphi
Bachelor Degree – Criminal Justice*
Bachelor Degree – Forensics*
Bachelor Degree – Homeland Security*
Bachelor of Science – Criminal Justice*
Bachelor of Science – Homeland Security
Bachelor of Science – Investigative Forensics
Bachelor of Science – Legal Studies
Certificate – Corrections*
Certificate – Criminal Justice Management
Certificate – Criminal Justice*
Certificate – Homeland Security Management
Certificate – Homeland Security*
Certificate – Paralegal Studies
Certificate – Paralegal Studies*
Master of Science in Information Technology – Homeland Security Management
Master of Science in Management – Criminal Justice Management
Master of Science in Management – Homeland Security Management
Master of Science in Technology Management – Homeland Security Management
Masters Degree – Criminal Justice*
Masters Degree – Homeland Security*
University of Phoenix, Columbia, Greenbelt, Rockville, Timonium
AA – Criminal Justice*
BS – Criminal Justice Administration – Human Services*
BS – Criminal Justice Administration – Management*
BS – Criminal Justice Administration*
BS – Organizational Security Management*
MS – Administration of Justice and Security*
Wor-Wic Community College, Salisbury
Associate of Applied Science – Criminal Justice
Check out our Top Online Criminal Justice Degree Programs for 2015
Back to States
FAQ
Home
Rankings
Features
Resources
Contact Us
About CJD Hub