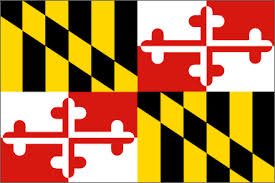 Pursuing a criminal justice career can be rewarding, but intense. Understanding what careers in this field entail can help individuals prepare mentally and physically for various criminal justice jobs. While many only consider law enforcement officers as part of this field, there are a number of routes to take within the industry.
The criminal justice career path is one that has a lot of responsibility no matter what agency. These roles are plentiful but only associated with police or corrections officers. Many people do not realize that deportation officers, the coast guard, fish & game wardens, ATF agents, border patrol, and the Federal Emergency Management Director all fall under the criminal justice umbrella.
Featured Schools
What are the common criminal justice jobs in Maryland?
Maryland is very close to the Washington, D.C. area and has a high percentage of criminal justice jobs and agencies in the vicinity. These jobs include federal paralegals, law enforcement consultants, fingerprint technicians, financial crime officers, background investigators, intelligence analysts, polygraph examiners, forensic investigators, probation and corrections officers, and of course, police officers and detectives.
Other roles that are important but not in the public eye as much are those that work in court reporting, forensics, criminology, forensic science and psychology, justice administration, and cybersecurity. Often overlooked until individuals enter a criminal justice program, these roles are just as important in contributing to the overall safety of the nation.
Salaries in the criminal justice field vary from $19,000 to over $100,000 depending on the agency, experience, and role. Salaries also fluctuate based on the area – is it a rural or metropolitan area? Are the crime rates high in comparison to other areas?
Statistics indicate the highest paying jobs with a criminal justice degree include attorneys, FBI agents, judges, criminologists, private investigators, forensic psychologists, intelligence analysts, and financial examiners.
Do I have to work in law enforcement?
The world of law enforcement is huge, but those with criminal justice degrees pursuing a criminal justice career can go in many directions that indirectly deal with law enforcement. Jobs that are directly associated with law enforcement are criminal justice jobs such as sheriffs, state troopers, police officers, border patrol agents, and wardens. Beyond uniformed officers, there are also plainclothes officers like detectives, FBI agents, US Secret Service agents, Air Marshals, Immigration Inspectors, and Criminal investigators.
While being a uniformed or plainclothes officer can be exciting, some people opt for support positions in law enforcement. These types of positions include evidence technicians, firearms examiners, crime lab technicians, criminal analysts, handwriting specialists, investigative assistants, and intelligence analysts. Law enforcement positions can be found at the local, county, state, and federal levels. Each level has its own requirements for the roles in its respective departments.
How is the job market in Maryland?
Jobs in the criminal justice field are alive and well in Maryland, with a higher percentage dealing with federal law enforcement. These careers include roles in criminology, safety, counterterrorism, and homeland security. There are a number of federal installations in Maryland that have their own investigators and roles associated with criminal justice.
For instance, in Maryland, Criminal Investigators make on average $72,783. The range usually starts at almost $55,000 and at its highest about $80,000.
Where are the best cities for criminal justice jobs?
Criminal justice jobs can be found in every city and town, but there are higher levels of opportunity in this career in large cities. The U.S. Bureau of Labor Statistics indicates the best cities for criminal justice jobs are in the metropolitan areas of New York, Atlanta, Los Angeles, Philadelphia, Houston, Riverside, Ontario, Sacramento, and San Bernardino California, Baltimore, Washington DC, and St. Paul and Minneapolis areas.
With these areas having a variety of criminal justice jobs and somewhat higher rates of crime, the opportunities usually come with a higher rate of pay than in smaller communities, unless they are very affluent.
Pursuing a career in criminal justice could be a good move for someone who enjoys working with people and cares about the community at large. Police officers and sheriffs are usually able to enter the force without a degree, but it is beneficial to have as many agencies are changing their rules to require at least a two-year degree.
Other roles in the criminal justice field require a degree in criminal justice, as well as additional training and certifications. Some roles also require a master's degree in criminal justice or criminology. When deciding which role would be best suited, it is always good to research all the requirements to determine if the time investment is for them.
Related:
Best Online Criminal Justice Programs in Maryland