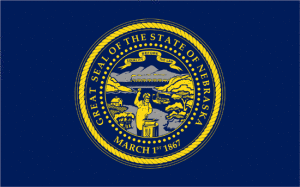 If you are looking for a criminal justice school in Nebraska, you've come to the right place.
Known as the "Cornhusker State," Nebraska is a geographically large state in the bread-basket of the US. The state's economy depends heavily on agriculture; the Western part of Nebraska, including the panhandle, is made up almost entirely of farm and ranch land.
Featured Schools
Farms and ranches grow less prevalent moving across the state to the east. In the center of Nebraska is the "Tri-Cities" of Hastings, Grand Island, and Kearney. The three cities have a combined population of more than 100,000 people. Thus, in the middle of Nebraska, there are fewer farms and more people than in the Western part of the state.
Farther east, nearly half of Nebraska's 2 million people live in the combined metropolitan areas of Omaha and Lincoln. Omaha is the state's largest city and Lincoln is its capital.
Criminal Justice Jobs in Nebraska
Careers in the field of criminal justice are most likely to open up in Lincoln or Omaha, but there are often opportunities in Grand Island, Hastings, and Kearney, as well as the smaller communities in Western Nebraska.
Police officers in Nebraska earn an average of $44,430 per year but note that Omaha and Lincoln officers usually make significantly more than those working in the rest of the state. Careers with private security companies generally pay around $22,000 per year in Nebraska. Detective positions are more difficult to come by, but they pay almost $70,000 per year, on average.
Jobs in Nebraska generally pay less than more populous areas of the US, but job security is often better. Nebraska's unemployment rate is approximately half of the national average.
Nebraska Criminal Justice Degree Financial Aid
There are at least 19 colleges and universities in Nebraska that offer criminal justice degree programs. Among the top programs are those offered by the University of Nebraska at Lincoln and Chadron State College. The Universities of Nebraska at Kearney and Omaha also offer strong programs.
A number of financial aid options are available for criminal justice students studying in Nebraska. The first step in securing financial aid is usually to complete and submit the Free Application for Federal Student Aid ("FAFSA"). Additionally, each Nebraska school has its own grant and scholarship programs. For example, the University of Nebraska at Lincoln, home of the Cornhusker sports teams, hands out dozens of merit-based scholarships each semester. Additionally, the University gives grants each year to incoming freshmen. Some are awarded on a first-come, first-served basis, so it's best to apply early.
For the most part, financial aid is handled internally, by each school. There are no state-wide financial aid programs in Nebraska. It is thus best to contact the financial aid offices directly to discuss potential aid.