If you are looking for a criminal justice school in New Jersey, you've come to the right place. Below you'll find a comprehensive list of traditional colleges and universities offering well respected and accredited criminal justice programs. If you live in New Jersey but would prefer to get your criminal justice degree online, click here for a list of the top online schools.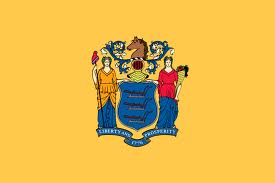 Located in the northeastern part of the country, New Jersey is the most densely populated state in the United States. Major cities such as Newark, Jersey City, Paterson, and Elizabeth are perfect for those who want well paying criminal justice jobs. New Jersey can be a very intense place to live, with so many people in each city and town, but it is also a very rewarding life.
A criminal justice degree gives a person plenty of options for their future career. Many go on to service the public, by being police officers or state troopers. Meanwhile, others will go on to study law and become criminal lawyers. It is also possible to work as a crime scene investigator or a private investigator through your criminal justice degree.
The median salary for a correctional officer in New Jersey is around $45,000 a year. The highest salary such a position can provide is $55,000, while the lowest is $35,000. It is possible to be promoted to a prison warden, a position which comes with a huge pay increase. However, avenues for promotion are greater in the police department.
If you work for a state police department, your salary is likely to be between $40,000 to $50,000 at first, with pay rises coming every few years. New Jersey State Police pays a lot better, with starting salaries of $62,000. These salaries can rise to $100,000 for troopers who get promoted within a few years, with further bonuses and overtime pay.
Attending college in New Jersey is an important step towards getting criminal justice jobs in that area. This is why getting the right type of financial aid is crucial. There are federal loans, NJ class loans, and other private loans available for students to consider. However, too much college debt is not a good idea, which is why loans should be kept to a maximum of $2000 a year. The rest of your funding should come through the college's financial aid, federal grants, and state grants. The Higher Education Student Assistance Authority in New Jersey is responsible for helping students find need based aid in the state. There are also NJ grants and scholarships available for students, and these are given out on a merit base. Students who do well on standardized tests, such as the SAT, stand a great chance of getting one of these grants.
New Jersey Criminal Justice Programs
* – Denotes Online Program Available
Atlantic Cape Community College, Mays Landing
Associate in Science – Criminal Justice: Corrections
Associate in Science – Criminal Justice
Associate of Applied Science – Paralegal
Associate of Science – Paralegal
Bergen Community College, Paramus
Certificate of Achievement – Homeland Security and Emergency Management
Associate in Applied Science – Correctional Studies
Associate in Applied Science – Law Enforcement Studies
Associate of Applied Science – Paralegal
Associate of Science – Criminal Justice
Berkeley College, West Paterson
Brookdale Community College, Lincroft
Associate of Applied Science – Paralegal
Associate of Science – Corrections
Associate of Science – Criminal Justice
Burlington County College, Pemberton
Certificate – Paralegal
Associate of Science – Criminal Justice
Caldwell College, Caldwell
Certificate – Criminal Forensics
Bachelor of Arts – Criminal Justice
Camden County College, Blackwood
Certificate – Emergency Disaster Management
Associate of Applied Science – Forensic Science
Associate of Applied Science – Paralegal
Associate of Science – Criminal Justice
Centenary College, Hackettstown
Certificate – Criminalistics
Bachelor of Arts – Criminal Justice
County College of Morris, Randolph
Associate of Arts – Human Services
Cumberland County College, Vineland
Career Certificate – Homeland Security
Career Certificate – Legal Office Administration
Career Certificate – Private Security
Certificate – Criminal Justice
Associate in Science – Criminal Justice / Corrections
Associate in Science – Criminal Justice
Associate in Science – Forensics and Technology
Associate in Science – Homeland Security
Associate of Science – Paralegal Studies in Spanish
Associate of Science – Paralegal Studies
Essex County College, Newark
Certificate – Legal Secretary
Certificate – Paralegal Studies
Associate of Science – Criminal Justice
Associate of Science – Paralegal Studies
Fairleigh Dickinson University, Teaneck
Certificate – Disaster and Emergency Management
Certificate – Security and Terrorism Studies
Certificate – Transit Safety and Security
Certification – Security Operations, Management, & Administration
Bachelor of Arts – Criminal Justice: Forensic Psychology
Bachelor of Arts – Criminal Justice: Security Operations, Management, & Administration
Bachelor of Arts – Criminal Justice
Bachelor of Arts / Master of Public Administration – Criminal Justice
Graduate Certificate – Computer Security and Forensic Administration
Graduate Certificate – Correctional Administration and Leadership*
Graduate Certificate – Emergency Management Administration
Graduate Certificate – Forensic Accounting
Graduate Certificate – Gloibal Security and Terrorism Studies
Graduate Certificate – Law and Public Safety Administration
Graduate Certificate – School Security and Safety Administration*
Master of Arts – Forensic Psychology
Minor – Criminology
Felician College, Lodi
Bachelor of Science – Criminal Justice
Georgian Court University, Lakewood
Bachelor of Arts – Criminal Justice
M.S. in Homeland Security
Gloucester County College, Sewell
Associate of Applied Science – Criminal Justice*
Hudson County Community College, Jersey City
Associate of Applied Science – Criminal Justice
Associate of Applied Science – Legal Assisting
Associate of Arts – Criminal Justice
Certificate – Criminal Justice
Katharine Gibbs School, Piscataway
Associate in Specialized Business – Criminal Justice
Associate of Applied Science – Criminal Justice
Kean University, Union
Certificate – Emergency Management
Bachelor of Arts – Criminal Justice
Master of Arts – Criminal Justice
Mercer County Community College, Trenton, West Windsor
Certificate – Paralegal Studies
Associate of Applied Science – Paralegal Studies
Associates Degree of Science in Criminal Justice – Corrections track
Associates Degree of Science in Criminal Justice – Law Enforcement Track
Bachelor of Science – Corrections
Bachelor of Science – Law Enforcement
Micro Tech Training Center, Belleville
Diploma – Criminal Justice
Middlesex County College, Edison
Associate of Science – Criminal Justice
Associate of Science – Paralegal Studies
Bachelor of Science – Criminal Justice
Monmouth University, West Long Branch
Bachelor of Arts – Criminal Justice: Forensic Investigation
Bachelor of Arts – Criminal Justice
Graduate Certificate in Homeland Security*
Master of Arts – Criminal Justice: Homeland Security
Master of Arts – Criminal Justice: Non-Thesis
Master of Arts – Criminal Justice: Thesis
Montclair State University, Montclair
Bachelor of Arts – Justice Studies
Minor – Criminal Justice
Minor – Environmental Justice
Minor – Justice & Families
New Jersey City University, Jersey City
Bachelor of Science – Criminal Justice
Bachelor of Science – Professional Security
Master of Science – Professional Security
New Jersey Institute of Technology, Newark
MS – Emergency Mgmt & Business Continuity*
Ocean County College, Toms River
Certificate – Nurse Paralegal
Associate of Science – Public Service
Ocean County Vocational Technical School, Toms River
Associate of Science – Law & Public Safety
Passaic County Community College, Paterson
Credit Certificate – Corrections
Credit Certificate – Criminal Justice
Associate of Applied Science – Criminal Justice: Corrections
Associate of Applied Science – Criminal Justice
Associate of Arts – Criminal Justice
Raritan Valley Community College, North Branch
Certificate – Homeland Security
Associate of Applied Science – Law Enforcement
Associate of Applied Science – Paralegal Studies
Associate of Arts – Criminal Justice
Rowan University, Glassboro
Bachelor of Arts – Law and Justice Studies
Master of Arts – Criminal Justice
Rutgers Camden, Camden
Bachelor of Arts – Criminal Justice
Certificate – National / Homeland Security
Master of Arts – Criminal Justice
Minor – National Security, Intelligence and Counter Terrorism Studies
Rutgers University – New Brunswick, New Brunswick
Bachelor of Science – Criminal Justice
Saint Peter's University, Jersey City
Bachelor of Arts – Computer Science and Crime Forensics
Bachelor of Arts – Corrections
Bachelor of Arts – Criminal Justice
Bachelor of Arts – Criminal Research and Intelligence Analysis
Bachelor of Arts – Law and Justice
Bachelor of Arts – Police Administration
Bachelor of Arts – investigative sciences
MA – CJ Admin – Police Administration*
Seton Hall University, South Orange
Bachelor of Arts – Criminal Justice
Master of Arts – Human Resources Training and Development for Law Enforcement Officers*
Master of Arts – Human Resources for Law Enforcement Personnel
Stenotech Career Institute, Fairfield, Piscataway
Certificate – Deposition and Court Reporting
Certificate – Scopist
Sussex County Community College, Newton
Certificate – Paralegal Studies
Associate of Applied Science – Paralegal Studies
Associate of Science – Criminal Justice
The College of New Jersey, Ewing
Bachelor of Science – Criminology
The Richard Stockton College of New Jersey, Pomona
Bachelor of Arts – Criminal Justice: Forensic Investigation
Bachelor of Arts – Criminal Justice: Forensic Psychology
Bachelor of Arts – Criminal Justice
Certificate – Forensic Science
Dual Bachelor of Arts / Master of Arts – Criminal Justice
Master of Arts – Criminal Justice: Forensic Psychology
Master of Arts – Criminal Justice: Homeland Security
Master of Arts – Criminal Justice
Thomas Edison State College, Trenton
Associate in Applied Science in Criminal Justice
Bachelor of Arts in Criminal Justice*
Bachelor of Science in Homeland Security
Graduate Certificate in Homeland Security*
Master of Science in Management – Homeland Security
Union County College, Cranford
Certificate – Criminal Justice
Certificate – Paralegal
Associate in Arts – Criminal Justice
Associate of Applied Science – Paralegal
University of Phoenix, Jersey City
AA – Criminal Justice*
BS – Criminal Justice Administration: Human Services*
BS – Criminal Justice Administration: Management*
BS – Criminal Justice Administration*
BS – Organizational Security Management*
MS – Administration of Justice and Security
Warren County Community College, Washington
Associate in Science – Criminal Justice
Associate of Applied Science – Paralegal Studies
Certificate – Criminal Justice: Corrections
Certificate – Paralegal Studies
Check out our Top Online Criminal Justice Degree Programs for 2015
Back to States
FAQ
Home
Rankings
Features
Resources
Contact Us
About CJD Hub