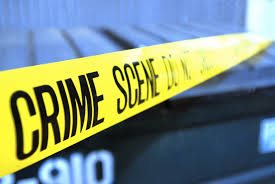 this is a list of the Top 10 Bachelor Level Criminal Justice Jobs available. Follow along to learn more about these careers.
With the cost of a college education has increased exponentially in recent decades, selecting a college major is no longer merely a matter of which subject area happens to pique a student's interest. What good is majoring in your favorite discipline when graduation is followed by unemployment, underemployment, or poverty-level wages?
Featured Schools
Blithely tripping through four years of a liberal arts education without any definite goals is largely a thing of the past. These days, it makes sense for prospective college students to take a long, hard look at their career prospects before incurring tens of thousands of dollars in student loan debt. The stark realities of the American economy have students flocking to STEM and business programs as a fast track to lucrative careers in Silicon Valley or on Wall Street. But where does this leave students who may not be inclined to major in the sciences, mathematics or finance?
Unlike many degree programs in the humanities and social sciences, the bachelor's in criminal justice is a course of study that focuses on real-world applications and is therefore in demand by employers in both the public and private sectors. Students in criminal justice programs study theory at the same time as they acquire practical skills that allow them to hit the ground running when they land that first crucial job.
Among the hallmarks of today's criminal justice college studies is the opportunity to participate in internship programs that give students a taste of the work world. For-credit experiences in law enforcement, social services, security, state, and federal agencies, and the justice system have become commonplace and are even graduation requirements at many colleges. It can be a lot easier to land a job right out of college when a potential employer sees practical experience far beyond the classroom on an applicant's résumé.
A concern shared by many criminal justice students is how to achieve a satisfying and reasonably paid career without the necessity of attending graduate school and thereby going more deeply into debt. Although many criminal justice majors ultimately decide to attend law school to become licensed attorneys or go on to pursue a master's degree to teach college-level courses, there are plenty of opportunities in the field for those with a bachelor's degree.
So, is it difficult for a college graduate with a newly minted bachelor's degree in criminal justice to find a job? Not at all! More than three million people are employed in the field of criminal justice in the United States today. And that doesn't count the many adjunct and related professions to which criminal justice graduates lend their talents.
In terms of demand and compensation, the following are the best bachelor-level criminal justice jobs available today.
Law Enforcement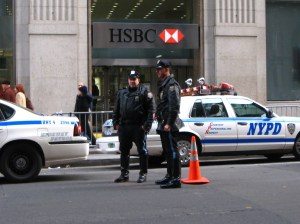 Last year, the U.S. Bureau of Labor Statistics cited the mean annual wage of police officers and sheriff's deputies at $58,720. The Bureau of Justice Statistics reports that starting salaries for police officers typically range between $26,600 and $49,500 annually (compare to the $45,327 average starting salary for all graduates last year).
If you want to work close to where you live, hope to return to the town where you grew up or plan to settle near family, a career in law enforcement has the advantage of being available almost everywhere. In most parts of the United States, individual counties, towns and cities have their own municipal police forces to staff. And with aging baby boomers retiring at an unprecedented rate, there is a steady need for replacing outgoing officers with new ones who have the right education and background. Nevertheless, what you earn as a police officer straight out of college may vary greatly depending on where you are located and whether you are willing to relocate to another part of the nation where salaries may be higher. For example, the Bureau of Labor Statistics reports that the mean annual salaries of police officers on the west coast, in Chicago, and in the New York metropolitan area are currently between $60,130 and $88,220. By contrast, police salaries are often significantly lower than the mean in places such as the rural South.
Many local police departments do not require candidates entering the police academy to hold a bachelor's degree. With the increasingly competitive job market, however, applicants with a bachelor's in criminal justice may have a significant edge in landing that first job over their peers with only a high school diploma. Furthermore, police department internal regulations often require a bachelor's degree for advancement to the levels of lieutenant and sergeant. And if you find that you want to move over from beat officer to detective, chances are the department is going to choose someone with courses in criminology, sociology, forensics, and statistics over a graduate of the local high school.
An additional financial benefit of employment as a state trooper, county sheriff's deputy, or local police officer is that regular salary increases are generally specified under collective bargaining agreements. Over the years, this can represent a huge advantage over employment in the private sector, where annual salary increases and even cost of living allowances may be tiny or nonexistent.
But college graduates with a criminal justice degree are finding satisfying work in diverse areas of law enforcement that go far beyond the ubiquitous patrol officer. A bachelor's in criminal justice can open the door to employment with federal law enforcement agencies such as the Federal Bureau of Investigation (FBI) and the U.S. Departments of Justice and Homeland Security. These public servants provide such vital services as protecting our borders, ensuring the safety of air travel, and even serving on hostage rescue teams and intercepting coded messages. If you are excited by the prospect of working to fight terrorism, cybercrime, human trafficking, public corruption, and organized crime, then a career with our federal government may be for you.
Corrections Officer or Probation Officer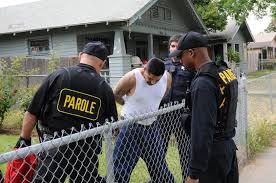 Many criminal justice graduates choose employment in the specialized branch of law enforcement that staffs our prisons, jails, and federal, state and county probation agencies. In colleges across the country, criminal justice classes study patterns of deviance, shifting community norms and legal theory. Whether you believe that our laws established criminal penalties primarily for deterrence, retribution or correction and reintegration of offenders into society, corrections staff and probation officers are on the front lines of the criminal justice system every day.
The corrections system is at a crossroads today. While some states are revisiting criminal penalties for increasingly acceptable social behaviors such as possession of marijuana, our state and federal prison populations have never been higher. The media blares out dire warnings about prisoners who are being granted early release due to overcrowding or speedy trial concerns. Inmates are suing departments of corrections civilly for alleged constitutional violations. You may be conducting a parole hearing, writing an incident report, holding a pre-release counseling session with an inmate, participating in a cell extraction or testifying in court. A career as a corrections officer or probation officer offers unparalleled variety and can represent the culmination of your years of college study in the field of criminal justice.
Opportunities for entry-level correction and probation officers have been increasing in recent years due to the construction of new prisons and as a result of hiring by private companies that are taking over facility contracts from municipal governments. Average salaries are in the $40,000 range, with considerably greater compensation enjoyed by experienced officers, particularly on the east and west coasts.
Teacher or Trainer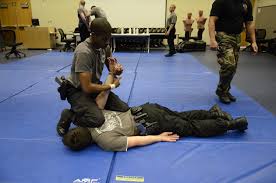 You may think of a teacher as someone who has to control unruly elementary, middle school or high school kids all day. Such a prospect may seem about as far as one can get from a criminal justice degree. And yet, each year many undergraduates studying criminal justice also complete their state teaching credential. Among skills gained by criminal justice majors that are valuable to teachers are the ability to make coherent presentations, decision-making skills, appreciation of diversity and multiculturalism, an understanding of ethics and moral values, and computer literacy.
Although teaching in a public school district or a private school has the geographical advantage of being available almost anywhere you choose to call home, today's opportunities in the field of education extend far beyond the teaching of children. The field of adult learning is booming in both the public and private sectors, making a career as a trainer or instructional designer among the best jobs for a college graduate with a bachelor's in criminal justice.
Opportunities to combine teaching with law enforcement exist in many state and federal government agencies. For example, among the careers listed by the federal Transportation Security Administration (TSA) on its website are instructor, curriculum specialist and program analyst. Even the CIA is advertising for education and training specialists — at an annual salary of $63, 673 to $97,333!
Beyond government work, major companies such as Ford, Kraft, Sprint and Apple regularly advertise vacancies for college graduates with leadership ability to fill positions such as "learning manager" and "training coordinator."
State and Federal Courts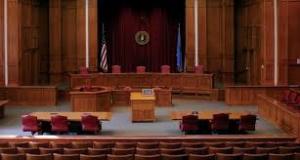 It happens every day at a court near you: A thick packet arrives in the mail; it turns out to be a writ of habeas corpus handwritten on lined paper torn out of a spiral notebook by an inmate who has already served years at a state prison and now claims that there is new evidence to exonerate him. A woman walks into the courthouse in tears (her two young children in tow) and explains to the clerk in broken English that her boyfriend has just beaten her up, stolen her car and threatened to take her kids away if she tells anyone. A local resident comes to court to complain that a warrant has been sworn out for his arrest on a misdemeanor citation that does not belong to him. "I'm a victim of identity theft and I'm going to get fired if I go to jail!" he tells you in a panic.
Criminal justice graduates are in a unique position to help our friends and neighbors who may be angry, confused and upset over their entanglements with the legal system. And indeed, many who complete college with a bachelor's in criminal justice want to be right where the action is — in the courthouse. Fortunately, a career in the federal or state courts does not require the many years of graduate study undertaken by attorneys and judges. Among the available roles for criminal justice majors are bailiff, courtroom assistant, court clerk, criminal law supervisor, court manager, case administrator, court operations specialist, pretrial services officer and family law mediator. Salaries vary greatly by position and geographic location. A quick check of the federal courts site reveals current compensation rates of $38,000 to more than $100,000 annually. You can check it out for yourself at http://www.uscourts.gov/Careers/SearchJobVacancies.aspx
Forensics
Popularized by such prime time TV shows as "CSI: Miami" and "The First 48," jobs in forensic science are among the more "sexy" options available to graduates with a bachelor's in criminal justice. Here's a brief list of just a few of the job titles available today at the intersection of law and science:
Ballistics specialist
Blood spatter analyst
Crime scene investigator
Criminologist
DNA analyst
Fiber technologist
Forensic odontologist
Homicide detective
Psychological profiler
While a bachelor's in criminal justice serves as excellent training for these types of positions, most of them also require extensive coursework in the sciences, particularly biology, chemistry and physics. Forensics is one part of the criminal justice system in which the scientific method is as important as proper police procedure. Work in this area requires equal familiarity with a microscope and an interview room. Expertise in forensics can easily lead to six-figure salaries and is likely some of the most fascinating work available to criminal justice graduates. If forensics is your goal, however, be sure to put in your time in those bio and chem lab courses alongside your preparation in sociology and criminology.
Private Security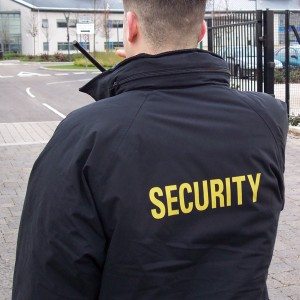 Television and movies often depict the image of the solitary security guard standing sentry or pacing his lonely rounds at the midnight hour. The romance of this popular notion notwithstanding, the role of private security is in fact infinitely more complex than simplistic generalizations may suggest. In fact, the undergraduate coursework in sociology, criminology and psychology completed by criminal justice majors is ideal preparation for private security work.
Government agencies and private businesses alike depend on their security forces to handle emergencies and prevent crime and economic loss. The diverse situations encountered by security guards are as varied as human nature itself. Although private security officers are derisively referred to as "rent-a-cops" by some, the fact remains that they perform many of the same duties as law enforcement. Investigating a suspicious parcel, assisting with a medical emergency, providing directions, intercepting a shoplifter or purse snatcher and writing reports are all in a day's work for security forces. Private security plays a very visible role in such environments as courthouses, office buildings, department stores, shopping malls, banks, hospitals, hotels and casinos.
The good news is that the demand for private security guards has been increasing in recent years. In fact, the Bureau of Labor Statistics reports that more than a million Americans are now employed in the security field. So security work may be one of the easier types of jobs to find straight out of college. There is a long tradition of employment as private security while attending college or graduate school to prepare for a more lucrative or interesting position. This makes sense in that private security positions tend to be more poorly compensated than many other types of jobs. As of 2012, the average salary of a private security guard was $13.10 per hour or $27,240 annually, with salaries in some areas of the country trending below $20,000.
Social Services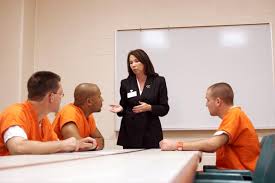 Criminal justice majors spend much of their college careers studying the social forces at work in our communities and the causes of crime. This serves as wonderful preparation for such careers in public service as social worker, guidance counselor, public benefits interviewer, human services assistant, family law mediator and child custody recommending counselor. The increase in single parent families in recent years has made this type of work vital to both adults and children. Whether serving as an ombudsman for poor families seeking cash aid or food assistance, presenting drug abuse prevention programs in the schools or counseling minors incarcerated in juvenile detention facilities, employment in the social services can be a rewarding career path for those with a criminal justice background.
In addition, criminal justice graduates should not overlook the many staff services and policy analyst positions available with state agencies such as the Department of Children and Family Services and the Department of Health and Human Services.
Paralegal / Legal Assistant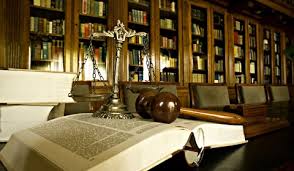 The Bureau of Labor Statistics projects an 18% increase in paralegal and legal assistant jobs by 2020. This has become an increasingly popular career path for criminal justice majors who choose to avoid the time and expense of attending law school. Simultaneously, the availability of recent college graduates who have immersed themselves in law and sociology has provided extraordinary benefits to law firms that require skilled technicians to handle documents, perform legal research, maintain files and assist clients with routine paperwork.
Some legal assistants elect to formalize their credentials by pursuing additional coursework to earn a paralegal certificate. While this may improve earnings capacity, many law firms do not require it of those with a bachelor's in criminal justice. The Bureau of Labor Statistics reports the median salary for legal assistants as $22.59 per hour or $46,990 annually and predicts growth of 40,000 in the number of legal assistant/paralegal positions within the next eight years.
Compliance Manager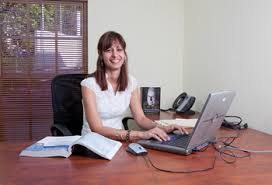 All businesses, and manufacturing firms in particular, must give time and attention to complying with a plethora of federal, state and local laws and regulations. Financial incentives to cut corners, inadequate policies and procedures, outdated modes of operation and ignorance of the most recent changes in statutory and case law are among the sources of danger of legal liability faced by businesses on a daily basis. A compliance manager with a bachelor's in criminal justice can serve as a counterbalance to these forces and may ultimately save the company millions of dollars in unnecessary fines and litigation costs.
The duties of a compliance manager may include writing standard operating procedures and job hazard analyses that meet federal and state standards, conducting safety studies, performing legal research, examining contracts and other legal documents, engaging in policy development and conducting staff training. The Bureau of Labor Statistics reports salaries for compliance managers as ranging from $35,730 to $97,760, with a median salary of $62,020 and the high end of the range primarily concentrated on the east coast.
Human Resources Generalist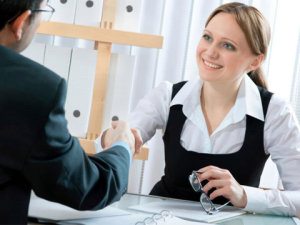 The field of human resources has been experiencing explosive growth in recent years, due at least in part to an increase in exposure of businesses to legal liability surrounding employment issues. College graduates with a bachelor's in criminal justice tend to be well suited to this type of work due to their ability to understand and interpret federal and state law as well as due to their familiarity with modern social problems and ethical considerations.
Human resources generalists are typically involved in the processes of recruitment, hiring, promotion, discipline and termination, all of which require careful compliance with contract and anti-discrimination laws. They may be involved in enforcing the provisions of a code of ethics or ensuring the company's compliance with collective bargaining agreements. HR generalists are often involved in the preparation of job application forms and employee handbooks, may assist in mediations and arbitration hearings, and may play a lead role in developing and updating company policies.
The employment website glassdoor.com reports that HR generalist salaries vary widely among major American corporations, from $32,000 to more than $100,000 annually. The Bureau of Labor Statistics places the mean hourly wage at $29.60 per hour or $61,560 per year.
Related rankings:
10 Campus Master's in Security Programs
Top 10 Online Master's in Security Programs
10 Campus Bachelor's in Security Programs
Top 10 Most Affordable Bachelor's in Security Programs
Top 10 Online Criminal Justice Programs