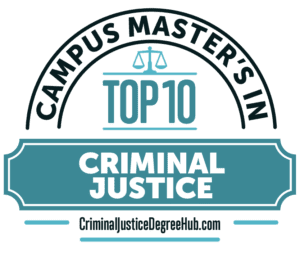 Here is a list of the Top Campus Master's in Criminal Justice Programs. If you are interested in this career follow along!
Criminal justice is one occupational path that is not for just anybody, and for that reason, there is always career opportunity. Many people begin a career in law enforcement, corrections, or criminal justice administration with only a high school diploma or associate's degree, but there are ceilings for promotion and advancement without higher education. For professionals who want to move into managerial and leadership roles, a Master's in Criminal Justice provides the credentials, the expertise, the skills, and the knowledge needed to stand out and succeed in the criminal justice sector.
Featured Schools
A traditional, on-campus criminal justice master's has its own advantages. With courses taught by experienced professionals, students learn from some of the best mentors they could hope for. Access to labs and libraries means knowing the most current methods and technology, while building a network of connections gives you a leg up on the job market. For criminal justice professionals who are serious about making a difference in their career, Criminal Justice Degree Hub has ranked the Top 10 Master's in Criminal Justice for 2019.
Our Process: Ranking the Best Master's in Criminal Justice Programs
CJDH editors researched accredited colleges and universities offering a Master's in Criminal Justice degree program, with emphasis on those that have been recognized for excellence in the classroom and the job market. From our pool, we ranked programs according to three factors: Alumni Salary, Student Satisfaction, and Tuition Cost. These three are the best indicators of a program that provides a real return on investment and impact on graduates' careers.
1. University of Maryland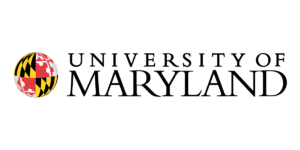 University of Maryland offers a Masters in Criminal Justice and Criminology to students that have a desire for law enforcement. The program is part of the College of Behavioral and social sciences, one of the twelve schools offered at UMD. The Masters in Criminal Justice program at UMD provides students with knowledge of conducting research, criminological theory, and the justice system. The program teaches students how to formulate problems, generate results, and draw conclusions related to criminology. The degree is a 120-credit program that provides a strong foundation for students who go on to the PhD program of criminology. UMD offers an affordable tuition cost to students. In addition, for those who need some assistance financially, there is a Federal work-study (FWS) program to help them while in school.
University of Maryland, founded in 1856, has made many changes throughout the years. From accepting women at the end of the 19th century, to surviving the 1912 fire, to providing several top-notch research and innovation facilities for students to continue their education. In addition, UMD, ranked at #15 as the most innovative school, according to the US News and World Report.
Degree: MA in Criminology and Criminal Justice
2. University of California, Irvine

The Masters of Advanced Study (MAS) in Criminology, Law, and Society at the University of California in Irvine is a program that offers students with a curriculum that offers a strong background on theoretical aspects of criminology and a wide range of practical applications. The program takes about two years and 52 units to complete. The program, which is for working students who are looking for jobs in law enforcement and criminal justice. UCI also established the first online masters in criminal justice degree, launched in 2003. Tuition costs for the program is very affordable for most students.
Founded in 1965, UCI provides its students with state-of-the-art research centers, academically challenging programs, and an experienced faculty. UCI was #7 for the best Public Universities in the US by the US News and World Report. The school offers eighty-two majors and seventy-five minors for choosing from by inspiring students.
Degree: Master of Advanced Study in Criminology, Law, and Society
3. Rutgers University

Rutgers University's MA in Criminal Justice prepares students for positions in leadership and responsibility in government agencies or nonprofit organizations. Required courses include data analysis and management; research evaluation; justice, law, and policy; and a capstone class that prepares the student for the criminal justice workplace. Some electives that students can choose to take will enhance their understanding of the program. Some suggested electives are crime prevention, social justice, and research methodology. Skills learned through the Masters in criminal justice program are problem solving, leadership, integrity, and policy skills. Rutgers University provides an affordable tuition for all students.
Rutgers University, founded in 1766, is one of the oldest colleges in the nation. Rutgers is also the state university of New Jersey. The college offers over 400 graduate programs and provides over 300 research centers and institutes statewide. The university has over 70,000 alumni students.
Degree: MA in Criminal Justice
4. Florida State University

Florida State University offers a Master's in Criminal Justice program that offers student interested in law enforcement the importance of examining criminal behavior and an understanding of studying public policy of crime. The masters in criminal justice at FSU introduces a background of cyber criminology, criminal theory, and law. Knowledge of scientific research and ethics will be part of the curriculum. FSU provides other specializations as degrees in the criminal justice field, as well as providing several criminal justice PhD. Degrees. The program includes 33 hours of coursework and 24 credits to complete. Tuition for students is very affordable.
Founded in 1851, FSU has helped many students achieve their education goals. The first graduate to receive a PhD. degree in Criminal Justice was in 1951. FSU is regularly ranked as one of the best national research institutions in the US, and plays a key role in professional education throughout the state of Florida.
Degree: Master's in Criminal Justice
5. University of Missouri-St. Louis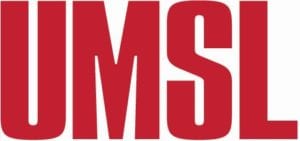 The University of Missouri-St. Louis offers students a Master of Arts in Criminology and Criminal Justice. The program teaches students on foundational applications of theory and research. Students who want to enroll in the masters in criminal justice program must keep a GPA of 3.0 or better on a 4.0 scale. In addition, two letters of recommendation are required to apply for the master's program. Tuition costs for students is affordable compared to other state colleges and universities in the nation.
Founded in 1963, UMSL is the newest addition and one of four campuses in the University of Missouri system. The college had a strong beginning, starting with more than 600 students enrolled. The college offers many criminology degrees, as well as business and education programs.
Degree: MA in Criminology and Criminal Justice
6. University of Texas at Dallas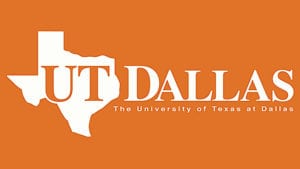 The MS in Criminology at the University of Texas at Dallas is part of the school of economic, political, and policy sciences. Each student must have a 3.2 GPA and 3 letters of recommendation to apply for the program. The Masters of Science in criminology is an interdisciplinary, research-oriented program. The degree provides students on policy making, changing laws, and preventing crimes. Students who have earned a bachelor's degree in criminology or sociology are great candidates for the MS in criminology program. Tuition cost for the program is affordable with scholarships available to some students.
Founded at the beginning of the information age, University of Texas in Dallas has focused its time on science and technology innovations for the future. The student to faculty ratio is low as compared to other state colleges as well. UT Dallas also provides program degrees in Business, management, engineering, and computer and information sciences.
Degree: MS in Criminology
7. University at Albany (SUNY)

The University at Albany's Masters of Arts in Criminal Justice degree program prepares students for continuing knowledge towards a PhD. The program provides research and statistical skills that help students learn effective policy practices and crime prevention methods. Studies include information technologies and courses focused on data collection and prevention. Other courses include homicide research, issues in policies, and prison reform. The University at Albany has a partnership with the New York City Police Department, the State Department, and the Japanese National Police. The MA in Criminal Justice is a 33-credit program. Tuition costs are affordable as well.
The University at Albany brings many benefits for students choosing criminal justice or any other major offered. The university provides nine colleges, a low student to faculty ratio, and an excellent faculty of 1,100. The University at Albany also offers over 250 clubs and organizations that are student-run.
Degree: MA in Criminal Justice
8. East Carolina University

East Carolina University provides a Masters in Criminal Justice to students who want to build a career in law enforcement and criminology. Students will learn foundations in criminology, research methods, and statistical interpretation. Criminal behavior, terrorism, organized crime, criminal justice administration and management as part of the curriculum. Career options with this degree are law enforcement, corrections, juvenile justice, and victim services. Some students may find work within the legal court system as well. To apply for the masters in criminal justice program, one must have a bachelor's degree with a GPA of 2.7 or higher. Tuition costs at ECU is affordable and financial aid is available to those who need some assistance.
Founded in 1907, East Carolina University started as a teaching training school with only 43 acres outside Greenville, NC. It has grown over the years to nearly 1600 acres. Along with having a strong college in criminal justice, ECU is the number one college in producing medical graduates. According to the US News and World Report, ECU is one of the top 25% of online graduate programs in both Criminal Justice and Nursing.
Degree: MS in Criminal Justice
9. Georgia Southern University

The Masters in Criminal Justice and Criminology at Georgia Southern University is a great option for students seeking a career or advancement in the criminal justice field. The program requires only thirty-six hours of coursework that prepares students for courses in criminological theory, criminal justice systems, and criminal research. The program includes cybercrime law aspects and public policy. Graduates have the option to earn a cybercrime certificate as well. Tuition for GSU is affordable to most students; however, financial aid is available.
GSU was founded in 1906, as a school for teaching modern agricultural production techniques and homemaking skills to rural schoolchildren. However, with the growing demand for online learning, Georgia Southern University has become one of the largest universities south of Atlanta. GSU also has a low student to teacher ratio, giving students better communication to faculty members. GSU is also one of the best eco-friendly campuses in the Princeton Review's guide to 399 green colleges.
Degree: MS in Criminal Justice and Criminology
10. Missouri State University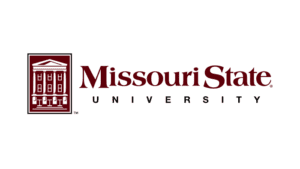 Missouri State University offers a Master's in Professional Studies in Criminal Justice to students interested in the law enforcement field. The program is thirty-three credits, with twenty-four being required courses. The student will learn about criminal justice policy, foundations of homeland defense and security, and correctional theory. The program designed to expand the students' knowledge, abilities, and create strong skills. Doing so will help students move forward in the criminal justice field and lead to possible administrative roles once graduated. Tuition for the MPS in criminal justice is affordable to most students enrolled at MSU.
Missouri State University provides a diverse population and offers many online degrees to students that need the flexibility to take courses while working at the same time. In addition, MSU received a ranking of #1 in the state by Missouri students as an ACT top choice.
Degree: MPS in Criminal Justice
What Makes a Good Criminal Justice Master's Program?
For students who desire to make a career in law enforcement or forensic research, then a Master's in Criminal Justice is the best choice. However, there are many schools that offer this degree and knowing where to go is the first challenge. Learning from the best is important and there are a few things to consider when choosing the best school for the Master's in Criminal Justice program.
1) A good criminal justice master's program will provide top-notch research facilities or centers.
2)The school should also be recognized and listed on one of the best-ranked websites, such as the US News and World Report.
3) The school should provide a comprehensive curriculum of criminal investigative studies and law enforcement. The criminal justice program should also offer minors in forensic science, legal studies, or public safety to the student interested in the criminal justice field.
4) A good criminal justice program should also provide flexible scheduling for working students and an affordable tuition cost.
Once a student considers all the above, the next step is enrolling in the criminal justice field. Choosing this type of program will help advance their career in the criminal justice field and increase their potential salary.
What Will I Learn in a Criminal Justice Master's Program?
There are several main courses that students learn while enrolled in the criminal justice degree program. Students that invest their education in a criminal justice program will learn studies that cover advancements in technology, sociology, legal justice, law enforcement, and practical theories. The program provides network opportunities, forensic science studies, and provide information on job specializations. Studies on the foundations of criminological theory, criminal behavior, and crime prevention are just a few of the basics that are taught to students in a criminal justice master's program. Public Administration may also be one of the courses in the program of criminal justice.
Students of the criminal justice master's degree program will need to participate in an internship or fellowship while in school. All these courses will ultimately prepare the student with career positions in law enforcement, such as criminal justice instructors, probation officers, forensic researchers, and police detectives. Some may find employment in the CIA or FBI as well.
What Are Some of the Best Specializations in Criminal Justice?
Every student who enrolls in a criminal justice program will have to choose a specialization. There are several specializations or concentrations that a student in a criminal justice degree program can find employment once graduated. However, here are five of the most common specializations that are chosen. Each is provided with a short description of what the specialization is about and where to find work.
1) Cybercrime- Technology is evolving constantly, and with that, so is crime. This is why cybercrime specialists or cyber security technicians need to be at the top of their game. Courses that students interested in cybersecurity should take are network security fundamentals and cyber forensics.
2) Homeland Security- most HS agents work with counter-terrorism, national defense, and disaster relief related to behavioral analysis. Many find work in conjunction with the FBI, NSA, and CIA.
3) Crime Scene Investigators (CSI)- knowledge of forensic analyst, computer and cyber forensics, and crime scene photography. Court performances are often required.
4) Business Administration- most positions in this concentration will find employment with social services, human resource management, or financial analyst. Courses for this concentration are business law, management, and accounting.
5) Supervision/Management- similar to business administration, however, some differences in skills include organizational behavioral, leadership, and multicultural issues.
Related rankings:
Top 10 Online Master's in Criminal Justice Programs