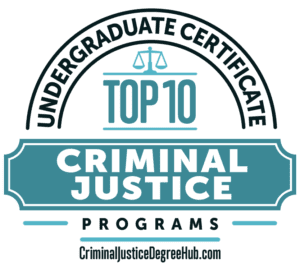 This is a list of Undergraduate Criminal Justice Certificate Programs. If you are interested in this career, follow along to learn more.
Online criminal justice certificate programs are the perfect fit for students working in law enforcement or the justice system at the entry level. In most municipalities, only a high school diploma is necessary to start a career as a peace officer, administrative assistant, or other lower-tier position. But with just a high school diploma, that's where you'll stay, while others with higher degrees advance and get promoted. An online criminal justice certificate program can be the start to better job options and pay.
Featured Schools
Featured Online Undergraduate Certificate in Criminal Justice

Online criminal justice certificate programs prepare you both for law enforcement careers and legal support occupations. Criminal justice certification programs are available online with classes that can be scheduled around any current work and family commitments. Whether it's from a local community college or a nationally-known university, an online criminal justice certificate program brings benefits of its own, and serves as a stepping stone to a bachelor's and master's degree.
Our Process: Ranking the Top Online Criminal Justice Certificate Programs
To rank the best undergraduate criminal justice certificate programs online, Criminal Justice Degree Hub searched out undergrad certificates from community colleges, colleges, and universities all over the US. Programs are ranked based on Cost, Reputation, and Salary Potential, using statistics from IPEDS, College Scorecard, and Niche. Only accredited, trustworthy institutions are included in the CJDH ranking.
1. UMass Amherst Online

The UMass Online Criminal Justice Studies certificate provides flexibility for those who may or may not want to get a Bachelor's degree later. This program builds a solid foundation in basic criminology before offering higher-level courses to fit each student's desired specialty. This open admissions program only requires that students have graduated from high school or a GED program. If you want to keep working while earning a criminal justice certificate, check out UMass Amherst.
UMass Online grew out of the University of Massachusetts, which consists of 5 campuses. Students at UMass online get all of the same benefits that their on-campus peers get. Faculty and staff are just as responsive to online students as they are to on-campus students, so if you ever have questions, you'll absolutely get answers. Their online degrees and certificates have the same requirements and resources as their on-campus counterparts. That's what makes UMass a leader in distance education.
Program: Criminal Justice Studies Certificate
Cost: $$$$$
2. American Public University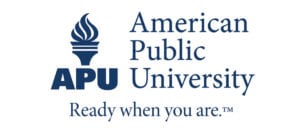 American Public University's Law Enforcement Leadership certificate program gives students a highly affordable option to advance their careers. This one year certificate program recognizes that the law enforcement world has changing needs, and they teach their students how to recognize and adapt to those changes. Students of this program learn analytical and critical thinking skills on top of their leadership and law skills. As a result, this online criminal justice certificate is as effective as it is affordable.
APU has earned several awards and recognitions for its online programs. It began as a way to provide flexible and affordable distance learning to military and public service members. Since then, it has grown significantly, but its mission has stayed the same. This school's quality, affordability, and flexibility all appeal to adults who can't put their careers on hold while pursuing their educations. In fact, 87% of APU's students are working adults.
Program: Law Enforcement Leadership Certificate
Cost: $$$$$
3. National University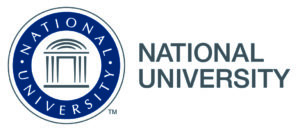 National University's certificate in Criminal Justice Administration provides a solid background of theory and history as well as courses in more practical administrative tasks. If you prefer to focus on one thing at a time, this program will help. Students take one course every four weeks. This way, they can have a singular focus instead of divided attention. If that's what you need from your online criminal justice certificate program, then National University just might be the school for you.
National University offers both online and on-campus programs. As San Diego's largest private nonprofit university, National University is tailored especially for adult learners. Founded by veterans, National University offers lot of flexibility thanks to an acute awareness of military needs. Though students here get a challenging and rewarding education, they also get an achievable degree that helps them reach their goals.
Program: Criminal Justice Administration
Cost: $$$$$
4. Indiana Wesleyan University

Indiana Wesleyan University's online criminal justice certificate program teaches students specialized classes in criminology, psychology, and more. However, they also teach about drugs and alcohol and how those substances impact crime rates. Overall, this program is designed to help students gain entry-level criminal justice positions. Students who earn this criminal justice undergraduate certificate will gain a competitive edge in the workplace.
Indiana Wesleyan University is a Christian school. Students who choose this university usually want to make their faith a core part of their education. Classes are taught from a faith-based worldview, which means a strong emphasis on ethics and justice in their online criminal justice certificate program. If you have a strong faith background and want to incorporate that background into your criminal justice career, then Indiana Wesleyan would be a great fit.
Program: Criminal Justice Certificate
Cost: $$$$$
5. Georgia Southern University

Georgia Southern University's online Criminal Justice Certificate program prepares students for a wide array of job opportunities. Whether you want to work in security, probation, administration, or any other side of the criminal justice system, this program will help you get the tools and skills that you need. This program was also designed to give students a competitive advantage when searching for jobs. By the time GSU students earn their criminal justice certificate, they're ready to take on their careers with a new edge.
With a commitment to both academics and research, Georgia Southern University provides its students with an innovative and cutting-edge education. Online students get all of the same academic advantages that on-campus students get. This large university is filled with top-level professors who are always available for their students. If you want all of the convenience of an online school and all of the resources of a big campus, Georgia Southern will provide exactly that.
Program: Criminal Justice Certificate
Cost: $$$$$
6. Portland State University

Portland State University's online Criminal Justice certificate program offers 3 different specializations: Advanced Crime Analysis, Criminal Behavior, and Leadership in Criminal Justice. If you have a good idea of where you want to take your criminal justice career, this program will help you take a deep dive. All 3 programs have flexible scheduling, so working adults won't have to put their current careers on hold while advancing their future careers. For those who need a combination of specificity and flexibility, a criminal justice certificate from Portland State provides the perfect balance.
PSU sits in the middle of Portland, Oregon, one of the busiest cities in the US. Of course, most online students won't set foot inside the campus. However, this college's dynamic city life certainly informs its online coursework. Students may notice a city-informed difference in their courses and pacing. It's the most diverse college in the state of Oregon, and US News ranked it as one of the most innovative universities in the US.
Program: Advanced Crime Analysis, Criminal Behavior, Leadership in Criminal Justice
Cost: $$$$$
7. Fort Hays State University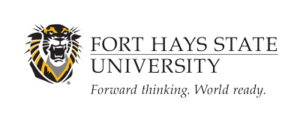 Fort Hays State University's online criminal justice certificate program offers 5 different specializations. Once again, if you already know how you want to advance your career, this school can help you meet your goals. Respected, flexible, and very affordable, this program offers the best of all worlds to busy working adults. With this program, you can earn either a BS or a BA degree, but you can also pursue a certificate if you'd rather take that route. In any case, all programs are available completely online. Whether you want an undergraduate degree or a criminal justice undergraduate certificate, FHSU has the resources that you need.
FHSU prides itself on training forward-thinking entrepreneurs to become leaders in their careers. Students here are highly goal-focused, and professors encourage this focus. In fact, professors are seen as mentors on this campus. Online students get that same level of mentorship in their own classes so that they too can meet their goals. With mix of traditions and contemporary aesthetic, FHSU gives students a great education while they gain confidence in their studies.
Program: Undergraduate Certificate – 5 specializations
Cost: $$$$$
8. Genesee Community College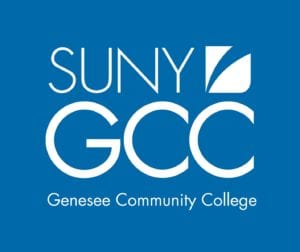 The online Criminal Justice certificate program from Genesee Community College gives students a simple, affordable way to take their careers to the next level. Genesee also offers two different associate's degrees in Criminal Justice, both of which are available online. These degrees come with general education requirements and specialized criminal justice classes, meaning that you get a well-rounded education that compares to a 4 year school. This online criminal justice certificate program puts students on a fast track to a better career.
GCC creates the perfect learning environment for adults who already have full time jobs. The school combines simplicity and flexibility with variety so that adults can tailor their educational needs to their future career goals. If you want a straightforward education that provides exactly what you need, try GCC.
Program: Criminal Justice Certificate
Cost: $$$$$
9. Liberty University

Liberty University's online Criminal Justice certificate program takes an average of 1 year to complete. Students take classes in 8-week cycles. This program builds a solid foundation in general criminal justice subjects. If you want a well-rounded approach to your education, this program will provide. The certificate also rolls conveniently into a full Criminal Justice bachelor's degree, if you decide to continue your schooling. As the largest private nonprofit university in the nation, Liberty has all of the resources that you need to make the most out of your criminal justice undergraduate certificate.
Liberty University began as a small Christian school in Lynchburg, VA, but it's hardly small today. Well before other Christian colleges caught on, Liberty invested heavily in online education, and today teaches more than 100,000 online students. Online students at Liberty have access to the same resources that on-campus students have, which is excellent news because Liberty has no shortage of resources.
Program: Undergraduate Certificate in Criminal Justice
Cost: $$$$$
10. Wilmington University

With both in-person and online options, Wilmington University's online Criminal Justice certificate program provides a fair amount of flexibility. This program gives students all of the basics in law enforcement and criminal justice. After completing this certificate, students may either get a Bachelor's degree or go straight into an entry-level job. This program does require several core courses that will round-out your criminal justice skills. This criminal justice certificate program is an excellent stepping stone for working adults.
As a matter of fact, Wilmington University as a whole is geared toward working adults. Faculty and staff understand that their students are balancing their education with work, kids, and other responsibilities. With affordable tuition and lots of options, Wilmington helps its students work around obstacles so that they can create their best lifestyles.
Program: Criminal Justice Certificate
Cost: $$$$$
---
What Will I Learn in an Online Criminal Justice Certificate Program?
An online criminal justice certificate program is substantially different from a traditional law enforcement degree program. Certificate programs give you the opportunity to become an expert in select areas of study within a short period of time. Typically, a criminal justice certificate program lasts between one and two semesters and can be finished within one year.
An online criminal justice certificate program will focus on current laws and the enforcement of these laws. Topics covered may include criminal investigations, crime prevention, community policing, corrections, and law enforcement management. Coursework will cover law enforcement decision-making and the management of practical skills. The court system will also be studied alongside discussions on how different law enforcement agencies interact with one another.
Classes in an online criminal justice certificate program set the foundation for any further education in the law enforcement field. Criminal justice certificate courses are typically eligible for transfer credit if students decide to pursue an undergraduate degree in the future.
What Are Some of the Types of Criminal Justice Certificates?
Criminal justice certificates are offered in a number of specializations. Criminal justice management certificates place emphasis on how to lead and manage within police departments. A criminology certificate will likely delve into what drives people to commit crimes and examine any psychological and sociological issues prevalent in today's society that impact crime rates. A criminology certificate online program may have courses such as abnormal psychology, race relations, and sociology of deviant behavior. A criminal investigation certificate will appeal to those looking to secure jobs as detectives and crime scene investigators. Criminal investigation program courses include evidence collection, interrogations, forensics, and cyber crimes. Law enforcement certificate programs online can appeal to both prospective law enforcement agents and current officers looking to advance their careers. A department may require officers to earn certain criminal justice certificates to be eligible for upcoming promotions.
Can I Get a Criminal Justice Certificate Online Free?
Not likely. Any advertisements for a free online criminal justice certificate sounds too good to be true and should be investigated thoroughly. The Federal Trade Commission warns consumers about online colleges known as diploma mils. These programs are not accredited and will provide a criminal justice certificate online for free without the need for substantial coursework. A free online criminal justice certificate may be considered faked credentials by an employer and will most likely cause you to lose your job.
However, an accredited school may offer an introductory criminal justice certificate course online for free. The non-credited course could give a chance for a student to sample the certificate program before committing. Additionally, instead of a full online course, the school could give a free preview of one or more courses to allow students an understanding of what type of topics will be covered and the assignments required to advance through the certificate program. The good news is online certificate programs are typically low-cost and have a high return on investment since they increase earning potential and build up professional credibility.
---
Related Rankings:
10 Online Criminal Justice Bachelor Degree Programs
Top 10 Most Affordable Online Criminal Justice Programs
---