Here are some of the Best Degrees for FBI Career. When you want to work for the FBI, you need to develop the right skills for a role in law enforcement. The standards set for FBI agents depend on the role you intend to play within the FBI and the type of work you want to focus on for your career – that is, where you will fit in what the FBI does. An FBI agent needs to develop strong communication skills and good judgment. You also want to make sure you have the patience to handle the challenges that arise when investigating a federal crime. Professional FBI agents also need analytical skills to quickly evaluate a situation or piece of data before acting on the information.
Evaluating the majors that help you develop appropriate skills will give you an opportunity to advance in your career. A degree in English or writing may assist when it relates to developing communication skills. You can also consider a communication major that may help you understand different methods of communicating with people of all kinds. If you want to focus on competencies that work on organization and planning, then you may consider a major that requires extra discipline. Studying sciences may allow you to work in forensics and gives you an opportunity to develop the disciplinary skills you need to plan out different strategies in an emergency situation. You can also consider a degree in computer science or cybersecurity, which focus on the potential risks associated with computers.
Featured Schools
Choosing the Best Degrees for FBI Career
A variety of majors are ideal for FBI agents. The key is focusing on an area of study that appeals to your personal interests and that relates to your career goals. The FBI does not have a specific major that is ideal for the work but does require every candidate for a position to obtain a bachelor's degree or higher in their education. The 10 best degrees for FBI special agents are:
1. Criminal Justice
2. Computer Science
3. Cybersecurity
4. Finance/Forensic Accounting
5. Forensic Science
6. International Studies
7. Law
8. Public Safety Administration
9. Psychology
10. Sociology
To choose the best degree for federal law enforcement and FBI agents, Criminal Justice Degree Hub editors focused on skills, not titles, looking for majors that would develop and hone the skills the FBI looks for in a candidate.
Majors are presented in alphabetical order.
1. Criminal Justice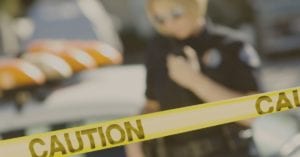 When you are looking for the best majors for FBI special agents, you may consider a criminal justice degree. A degree in criminal justice teaches you the basics you need to understand the processes associated with the prosecution and conviction of a crime. It also teaches you the process used to rehabilitate individuals and the ways that those who commit crimes are managed in the justice system. You learn about the causes of crime as well as the way the courts in America work to ensure justice after a crime is committed.
A criminal justice degree is ideal for a role in the FBI as a violent crime analyst, a profiler, or in a related area of criminal investigation within the FBI. It is also a good choice for individuals who want to work as field agents. It gives a strong foundation on the theories behind criminal behavior and helps field agents recognize the potential aspects of a crime that may apply to an investigation.
2. Computer Science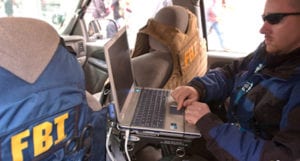 Computer science is a good option when you are looking for the best degree for federal law enforcement in the counterintelligence department. Students studying computer science learn about the software and software systems that are used on computers. It teaches students to recognize software that is not supposed to be on a computer, as well as ways to deal with potential problems that arise. The degree program helps students recognize ways to improve the function of a computer system.
The counterintelligence department of the FBI focuses on resolving problems associated with spying and espionage. In a modern environment, that means taking measures to protect against spying through computers and digital devices. You may also have options to work in counter-terrorism by identifying signs of extremism that may lead to terrorism or working with others in counter-terrorism to gather evidence against individuals after they have been arrested.
3. Cybersecurity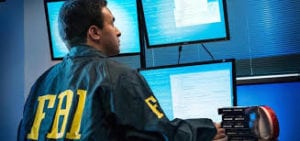 The best degree for federal law enforcement careers that relate to computers and online systems is cybersecurity. The degree program teaches students to diagnose a problem with a computer system and propose realistic solutions based on their training in computer science, computer engineering, and management. The degree program takes an interdisciplinary approach due to the complexity of cybersecurity and ensuring that a computer system within the government is safe from potential hacking or outside attacks.
The way cybersecurity applies to your work as an FBI agent depends on your role within the agency. You may work as an intelligence analyst or in surveillance, which means your experience and training help you identify potential problems before it results in more complex issues. You may also work in counter-intelligence to prevent hacking and the loss of data. It is particularly important if you are working in cybercrime, since the training you receive teaches you to recognize a problem and take measures to correct the issue. It helps you identify the crime and take measures to identify the person behind the crime.
4. Finance/Forensic Accounting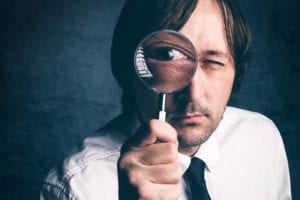 A degree in finance or forensic accounting may not be the first major you consider when looking into options for a career as an FBI agent, but it is a good choice if you are looking for the best majors for FBI special agents. A degree in finance or forensic accounting focuses on teaching you the basics of accounting and finance, as well as the way an individual may commit a crime through changes to the numbers or data. It teaches you to identify falsified loans, signs of bribery, Ponzi schemes, and related crimes.
In the FBI, you can apply your degree in forensic accounting to criminal investigation careers. The FBI hires forensic accountants to identify finance crimes as well as to prosecute the crimes. You work as an accountant to look through company records and ensure that information is accurate. You also look for signs of a cover-up or illegal financial activities that suggest a crime and investigate further after identifying a potential concern.
5. Forensic Science
Forensic science seems like an obvious choice for the FBI. The degree program teaches you how to examine evidence without contaminating the evidence or the crime scene. It also teaches you to administer tests on the evidence and interpret the data from the test. You are then taught how to put the data into a concise and clear report for prosecutors or other professionals in law enforcement.
Forensic science is a useful degree for an FBI agent because it allows you to work as a field agent and gather evidence when a crime occurs. It also allows you to work in a lab to analyze data or to work directly with a prosecutor to present data in a court. The role of a forensic scientist depends on the situation, but the FBI hires forensic scientists for a variety of roles to help with criminal investigations.
6. International Studies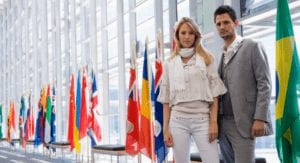 International studies may not be the obvious choice for students who want to work with the FBI, but it is a good option if you are looking for a major to get started in a law enforcement career. The degree program teaches students about different cultures and their history, as well as the politics and economics that come out of other nations. The interdisciplinary approach used in international studies prepares students for the challenges of working on counterintelligence, counter-terrorism, and related areas of the FBI.
The way the FBI benefits from a degree in international studies is the unique perspective it brings into the workplace. Students who learn about the history and politics of other countries are able to recognize signs of espionage at home. It also helps with counter-terrorism goals by understanding the culture of the terrorists and helping profilers or analysts evaluate the data to save lives. The major prepares students for a wide array of roles within the FBI.
7. Law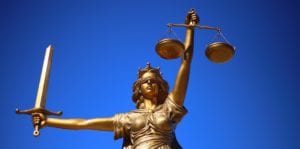 Obtaining a degree in law is a good choice if you want to work in the FBI. The degree teaches students about different areas of the legal system and the laws of the country. You have different areas of study you may pursue when obtaining a law degree, so you will want to look into the different options before finalizing your concentration to ensure that it fits in with the FBI and law enforcement. You can study criminal law or areas of law that relate to politics, international relations, and related fields.
A major in law benefits students who want to work in the FBI because it prepares them to work with criminal profilers or violent crime analysts. You are also able to work with field agents to identify when a crime occurs and what options are available in the law. Since criminal law is very complex, students who specialize in specific areas of the law may benefit when it comes to their career objectives.
8. Public Safety Administration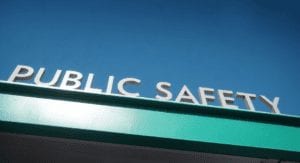 A public safety administration degree prepares students for a career in the FBI working in administration positions or working with analysts in relation to public safety. The degree program teaches students about risk management, public policy, and strategic planning as it applies to populations and groups. The goal of the degree is to prepare students to work in public safety positions and understand how their decisions impact the public.
The FBI hires professionals with a public safety administration degree for roles in their counter-terrorism efforts, as well as any other administrative areas that may result in policies or adjustments to policies for greater public health. It also allows individuals to work on counter-intelligence by identifying and recognizing risks from abroad. Public safety administration studies the role of global and international policies on actions at home, so it prepares students to handle problems that may come from other nations.
9. Psychology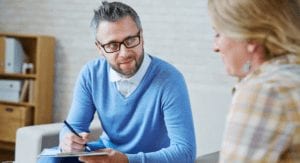 When you want to work with the FBI, a degree in psychology is a good option for your goals. A psychology degree focuses on the connection between the mind and behavior. It teaches students about problems within the brain or the thought processes of an individual that may lead to unusual or potentially dangerous behaviors. It also studies the way behavior is adjusted through different systems. The degree program looks at the history behind common theories and the way ideas have changed over time.
A psychology degree is useful to the FBI when it comes to criminal investigations and behavior analysis. You can take on the role of a profiler, a behavior analyst, or a related position within the FBI. You can also work as a field agent on criminal investigations with the focus on recognizing patterns of behavior and striving to identify or find an individual who committed a crime based on their actions.
10. Sociology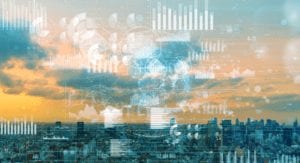 When you are looking for a major that works well with a career in the FBI, sociology is a good choice for your goals. The degree program focuses on teaching students about the way social institutions and groups form in a society. It looks at groups within a population, or the population as a whole, to try to find patterns in collective behavior and actions. It also looks into the ethics associated with collective behavior and organizations to evaluate the role of social groups on individuals.
The way sociology works well with a career in the FBI is the focus on groups and collective behavior. The degree prepares you to work in counter-terrorism with a focus on identifying the ideologies and behaviors of groups that may lead to terrorist activities. It also helps with criminal investigations when large groups or organizations are involved in the crime. The FBI benefits from understanding the role of collective behavior in crime, so you may work with behavior analysts, profilers, or violent crime analysts.
What Level of Education Do You Need for an FBI Career?
The FBI agent education requirements may vary slightly based on the role you want for your career. On average, the FBI agent education needed for your career is a bachelor's degree. You also need to meet the physical standards set in the physical fitness test, or PFT, to qualify for a career in the FBI.
FBI agent education and training requirements are the minimum standards set for your career opportunities. You can consider a higher level of education or a higher level of physical fitness when you are considering specific roles within the FBI. For example, if you plan to take on a leadership role, then a master's degree may fit into your plan better than an undergraduate degree. The minimum standards will help you get your foot in the door, but it is not the only standard to consider if you are planning to advance in your career.
What Kinds of Grades Do I Need to Apply to the FBI?
The FBI GPA requirements are a standard you need to meet to qualify for a role in the agency. As a general rule, you need a 3.0 GPA or higher to qualify for a job with the FBI. A higher grade point average will improve your chances of becoming an agent for the FBI.
Are Certain Colleges Better for Aspiring FBI Agents?
When you are looking into the best FBI colleges in the US, you want to focus on schools that are near an FBI field office or the FBI headquarters in Washington DC. While it's reasonable to ask what university should I go to become an FBI agent, the FBI does not have an ROTC program or an equivalent program for students looking for a career in their officers.
The key to getting into a government agency or a law enforcement role within the FBI is attending a college with a strong connection or tie to the agency. As a general rule, schools in the Washington DC area like the University of Maryland, George Mason University, or George Washington University are good choices due to the proximity to the FBI headquarters and the ties to the agency.
If you are not looking for a school in the Washington DC area, then you can also consider a school near the field offices. The FBI has 56 field offices across the United States, primarily in large urban areas. For example, you can look for colleges and universities near the field office in Atlanta, GA or Boston, MA. Chicago, Dallas, Denver, and Honolulu also have field offices for the FBI.
Schools that are close to a field office or the FBI headquarters have a stronger tie to the FBI due to their proximity. By attending colleges near the offices, you are able to take advantage of internships or other opportunities made available to students in your school that give you a chance to meet and network with active FBI agents.
Related Rankings:
Top 10 Campus Homeland Security Degree Programs for 2019
10 Online Homeland Security Programs for 2019
Top 10 Traditional Criminal Justice Schools for 2019
10 Online Criminal Justice Degree Programs 2019