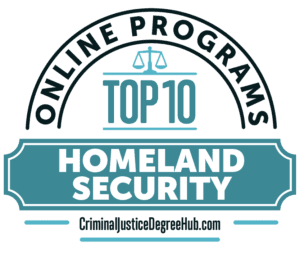 Would you like to learn more about the Top 10 Online Homeland Security Programs offered? If so follow along to learn more! Homeland Security is one of the most in-demand and fastest-growing occupational sectors in the US, thanks to an ever-expanding system of security: government agencies, private contractors, armed forces, and other industries. Many professionals begin their Homeland Security careers at the entry-level, with high school diplomas or associate's degrees, but over time find their ability to earn promotions and advancement are limited without higher education. The same may also be true of veterans – who make up a large proportion of Homeland Security professionals.
Over the last two decades, colleges and universities across the nation have been developing degree programs devoted to Homeland Security and its many facets. To meet the specialized needs of working adults – convenience, flexibility, and affordability are the most important – online Homeland Security degrees are becoming increasingly common. With an online Bachelor's in Homeland Security, working adults can learn the skills they need to take on higher roles in the security industry. Criminal Justice Degree Hub has the interests and needs of working professionals in the security industry in mind with the ranking of the best online homeland security degree programs.
Featured Schools
Our Process: Ranking the Best Online Homeland Security Degree Programs
To rank the Top 10 Online Homeland Security Programs, Criminal Justice Degree Hub sought out-accredited, respected institutions offering fully online bachelor's degrees in Homeland Security, Emergency Management, and other related specializations. From our initial list, CJDH editors ranked programs according to their Cost, Reputation, and Return on Investment, using College Scorecard and IPEDS data.
1. Arizona State University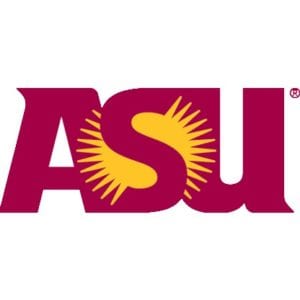 Arizona State University's BS in Public Service and Public Policy degree prepares the student to handle tough issues in security, including how to deal with natural and man-made disasters. The concentration of the degree is in Emergency Management and Homeland Security. This online homeland security degree is a 120-credit program. Some examples of the courses in the program are Leadership and Change, criminal justice, criminal law, economics, and natural sciences. Students interested in the degree should have knowledgeable skills in leadership, management, and problem-solving. The best thing about Arizona State University is the low tuition offered. Scholarships are available as well.
Arizona State University a nationally-ranked leader in innovation. The college has a diverse student body and ranks as one of the best online undergraduate programs in the nation. ASU is a great place for the online homeland security degree because of its excellence in scientific and technological disciplines. Students interested in the degree should have knowledgeable skills in leadership, management, and problem-solving. Many careers that come out of the Homeland security degree are emergency managers, compliance managers, and law enforcement.
Degree: BS in Public Service & Public Policy (Emergency Management & Homeland Security)
2. Embry-Riddle Aeronautical University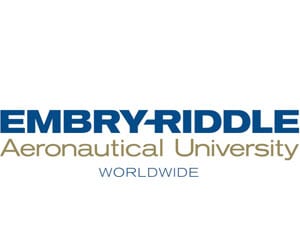 The BS in Homeland Security at Embry-Riddle Aeronautical University allows students to choose from the three-track option. The types of tracks are Emergency Management, Terrorism Studies, and Cybersecurity. Courses include International Relations and Cybersecurity. According to Embry-Riddle's website, the curriculum is founded on an outcome-based methodology. Embry-Riddle is known for value, with reasonable tuition rates and strong return on investment. In addition, there is also a Military discount for those who serve.
Two brainstorming geniuses, John Paul Riddle and T. Higbee Embry, founded Embry-Riddle. Between the both them, they created a vision that produced over 130,000 alumni. The college provides six of the eight majors of the top-paying Bachelor's degrees. The school has ninety undergraduate and graduate programs with a state-of-the-art facility. The University offers degrees in Applied Science, Aviation, Business, Computer Technology, Engineering, Security-Intelligence-Safety, and Space.
Degree: BS in Homeland Security
3. Mercer University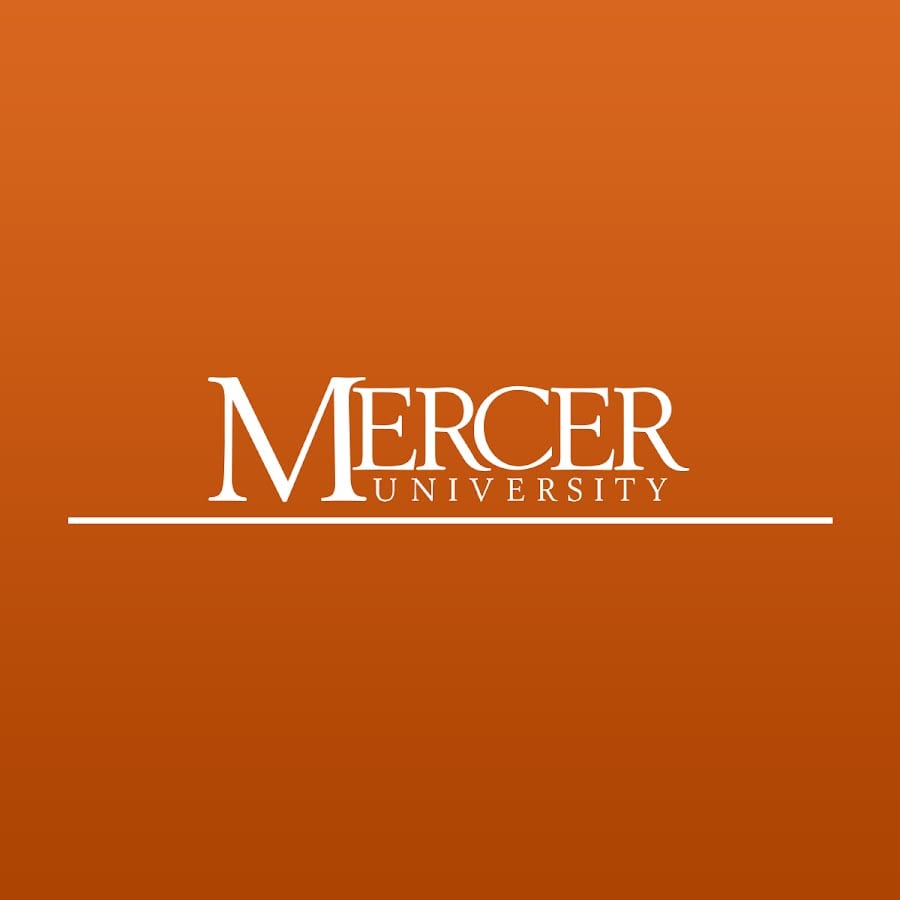 Mercer University's BS in Homeland Security and Emergency Management degree is available completely online. Mercer's online homeland security degree prepares each student with a strong grounding in modern security theory and knowledge. Skills learned while taking the course are leadership, management, and organization. The student will also develop public policies, defend positions on current issues, and apply critical decision-making skills to inform the public. The program is 120 credits and most classes are eight-week sessions. The tuition for the program is affordable and accepts up to 90 transfer credits from other institutions.
Mercer University, founded in the early 19th century, is made up of twelve schools and colleges. Mercer U. also has five teaching hospitals stretched throughout the five campuses. The college received recognition as one of the most affordable online colleges. In addition, Mercer University last year pledged to support National Cyber Security Awareness Month.
Degree: BS in Homeland Security and Emergency Management
4. Florida Institute of Technology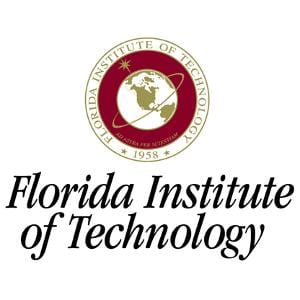 The Florida Institute of Technology's BA in Criminal Justice-Homeland Security concentration is a 100% online program. The online homeland security degree includes courses in criminal law, emergency management, and law enforcement, including prevention and response. The program is a 121-credit course load with classes that are around eight weeks long. The tuition cost is also affordable, although, tuition assistance and scholarships may be available.
Florida Institute of Technology (FIT) is a regionally accredited college founded in 1958. The FIT was ranked as one of the "Best Value" universities by Forbes in 2018 and is considered to have one of the best online MBA programs. The online homeland security degree at the Florida Institute of Technology prepares its students for an exciting career in high-security positions. Many graduates find employment in the FBI, NSA, and CIA branches of government.
Degree: BA in Criminal Justice – Homeland Security
5. University of Alaska Fairbanks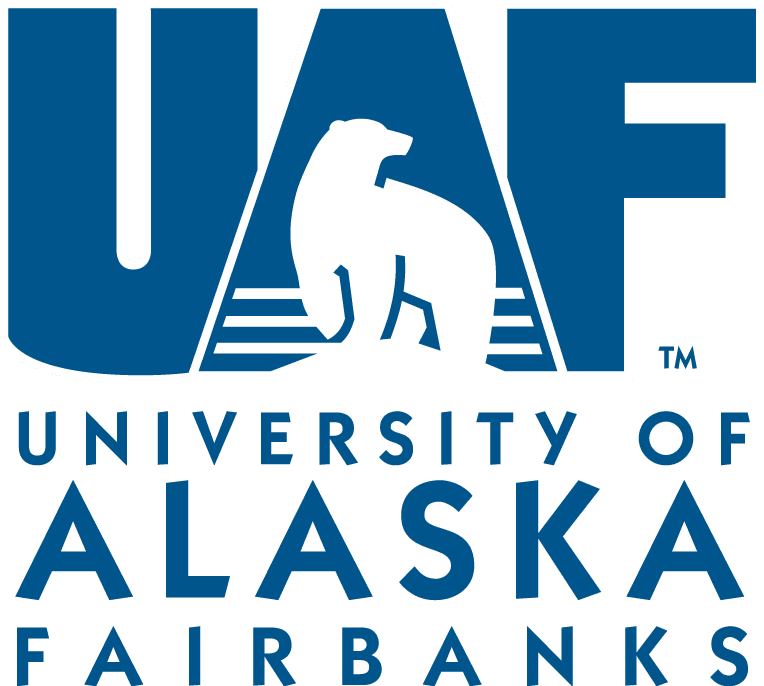 University of Alaska in Fairbanks Bachelor of Security and Emergency Management is part of the Homeland Security and Emergency Management program (HSEM). In the HSEM, students receive a high-quality education that is backed by AACSB accreditation. The courses prepare graduates for a lifetime of service and commitment. Some examples of the HSEM program are organizational theory and behavior, Intro to Human Resource Management, and Emergency Management Operations. UAF is also known for its low tuition cost for online students.
The University of Alaska Fairbanks is located in the center of Alaska and is full of employment opportunities in security management. The HSEM program at UAF last year ranked second in the US for affordability and fifth in the US for program quality. Originally called the Alaska Agricultural College and School of Mines in 1922, the school became UAF in 1935. The online Homeland Security degree at UAF also works hard to find employment for their students.
Degree: Bachelor of Security and Emergency Management
6. University of Maryland University College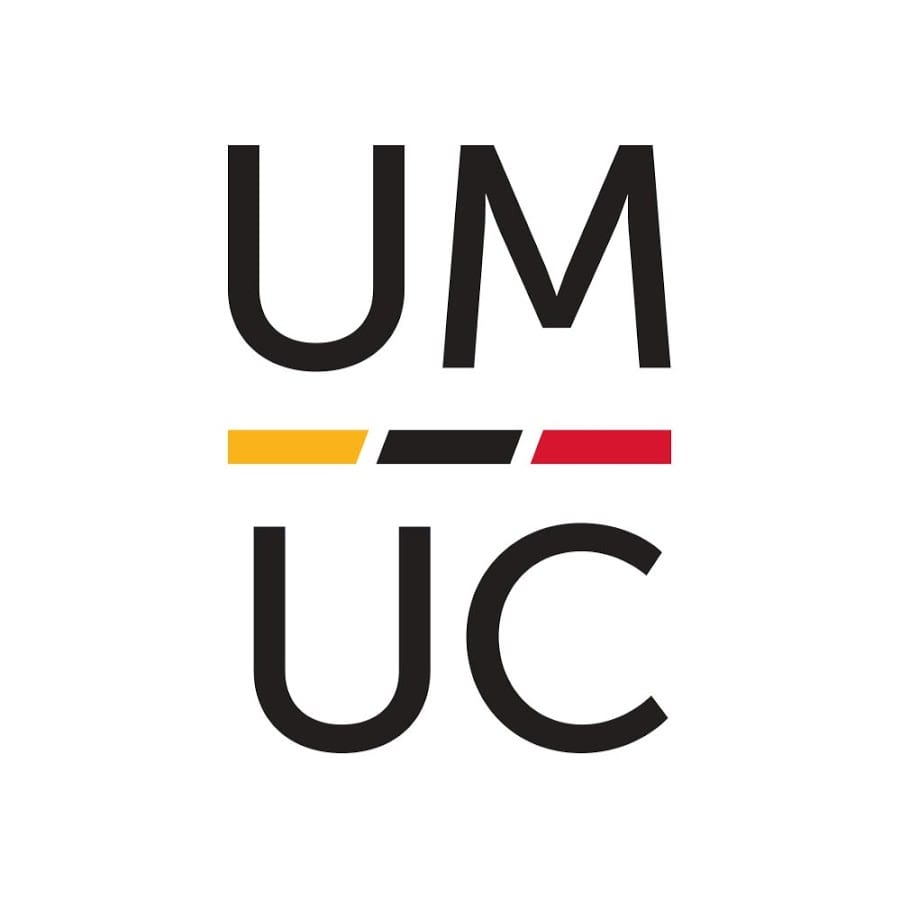 The University of Maryland University College BS in Homeland Security and Emergency Management prepares students for a career-ready future in Security. Graduates will learn Management, Leadership, and Interpersonal skills through the online Homeland Security degree. The degree program has 120 credits, with 90 credits transferable from other institutions. Students taking the BS in Homeland Security program will develop knowledge of public safety policies, intelligence and security measures, and risk assessment preparation. The courses will help students analyze security issues, including implementing steps and recommendations to homeland security. The tuition cost at UOM is affordable to many and provides several scholarship opportunities as well.
University of Maryland is located in Largo, just outside of Washington, DC. Established over 70 years ago, UOM has become one of the best-recognized colleges in innovation and is well known for its excellence in providing working adults the education they need for professional advancement. UOM is a leader in education excellence and operates as an open-access university, with particular outreach to servicemen and servicewomen.
Degree: BS in Homeland Security
7. Mercy College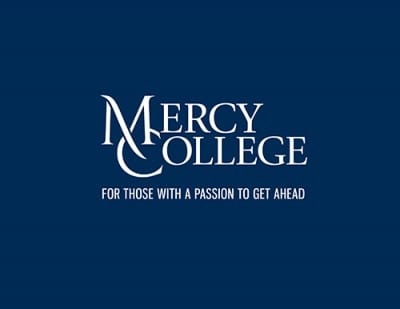 The BS in Corporate and Homeland Security at Mercy College provides both an online option and an on-campus option for its students. The online homeland security degree is part of the School of Business. The BS in Corporate and Homeland Security degree is also a multidisciplinary program, meaning it brings together business management and Security as one entity. The online homeland security degree provides team-building, collaboration, and strong communication skills for graduates preparing for managerial and high-security positions. The tuition of Mercy College is low, making it more affordable.
Mercy College was founded in 1950 by the Sisters of Mercy in the Bronx of New York City and in Dobbs Ferry, NY. While Mercy College spent most of its history as a traditional liberal arts college, in recent years Mercy has become known as one of the nation's best institutions for online undergraduate education. In addition, Mercy College is one of the most diverse colleges in the North.
Degree: BS in Corporate and Homeland Security
8. National University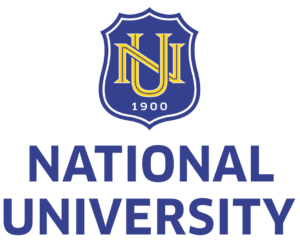 National University's BS in Homeland Security and Emergency Management provides students with knowledge in threat assessment, disaster management, and security operations. The college also prepares students with a grounding in security policy and practice The courses available for the online homeland security degree include crisis management, border-transportation security, conflict and negotiations, and legal issues of security. The program is 120 credits with classes as quick as four weeks.
National University has locations throughout California and Nevada State; however, their largest campus is in San Diego, CA. Tuition for National University is affordable to most; although, they do provide a "last money" tuition scholarship to disadvantaged students.
Degree: BS in Homeland Security and Emergency Management
9. Herzing College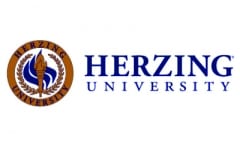 Herzing College's BS in Homeland Security and Public Safety prepares students to become professionals in careers such as counter-terrorism, Immigration and detention officers, or Information analysis. The online homeland security degree also has provided training for law enforcement and emergency personnel. Courses include Intro to criminal law, risk management, and cybersecurity. Herzing also has a BS in Criminal Justice with a Concentration in Homeland Security and Counterterrorism program. Both programs are a 120-credit course load. Many job positions come with on-the-job training. There is a low tuition cost at Herzing College and scholarships may also be available to students.
Founded in 1965, Herzing College offers six schools for the choosing, including ten campus locations. The college provides a career-focused environment for students and a supportive atmosphere for their faculty and staff. The college was recently recognized by U.S. News & World Report as one of the Best Online Bachelor's Degree Programs.
Degree: BS in Homeland Security and Public Safety or BSCJ in Homeland Security and Counterterrorism
10. Columbia Southern University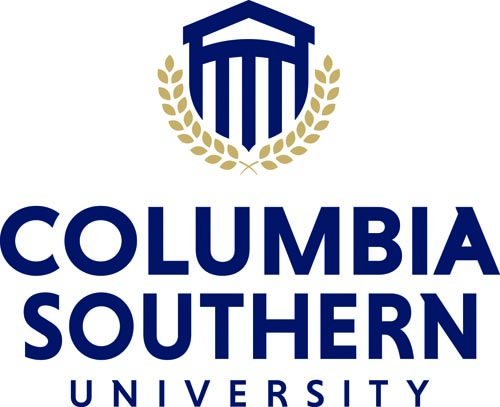 Columbia Southern University's BS in Homeland Security prepares students with knowledge of border patrol security, administering immigration laws, and protecting cyber networks. The online homeland security degree will provide jobs for students not only at federal levels but in the public and private sectors, such as business corporations. Examples of career opportunities are air marshals, customs cyber security specialists, and security officers. The program is 120 credits; however, 90 credits are transferable. In addition, Columbia Southern University's tuition costs are among the lowest in the country.
Columbia Southern University is located in Orange Beach, Alabama. CSU, founded in 1993, is grounded on strong ethics and affordability to each student that enrolls at CSU. The college also works to provide the best student-centered support services that assist students to achieve their highest potential.
Degree: BS in Homeland Security
Can I Get a Job With an Online Homeland Security Degree?
An online homeland security degree is a great program for students interested in working for corporations or governmental offices with high-security positions. The Bachelor's degree in Homeland Security will provide the courses necessary for employment jobs such as Law Enforcement, Immigration officers, Cybersecurity specialists, and intelligence analysts. Students who want to join governmental offices like the FBI, CIA, NSA, TSA, DHS, or Secret Service will benefit from the degree as well.
Many employers will hire graduates of an online degree if the school is accredited. The most important accreditation is regional accreditation; that is the basic standard of quality and reputability in American higher education. In addition, programs may hold an accreditation from a specialist accrediting agency. Any security training or certification that the student receives can also have merit for employers. It may also be a good idea to check local schools for homeland security degrees, including certificates in homeland security.
Will a Certification in Homeland Security Help Me Get a Job?
Both awards and certifications always look good on a resume. A homeland security certificate is usually offered once a graduate receives a BS or BA degree. Getting a certificate alone does not guarantee a job, but it can very well help. Graduates who receive a Homeland Security certificate online may still find high-security positions; however, depending on the employer, some work experience of at least three to ten years may be required.
Sometimes a homeland security certification can be earned as part of a concentration or specific track in a homeland security degree program. Adding on a homeland security certification to a degree amplifies job opportunities considerably. A homeland security certificate is usually added to your existing homeland security degree. However, a homeland security certification online programs does not take as long to complete as a full degree. Many completed certifications can take only one academic year and has five to seven courses in its program.
Can I Get a Certificate in Homeland Security for Free?
A certification in homeland security provides many opportunities for career development and prepares the student for emergency situations. It may also help graduates with possible promotions in the workplace. However, can you earn a homeland security certification free? The true answer is probably no. At many state colleges and universities, a homeland security certificate can cost as much as $10,000 for the required amount of courses. That is of course if the school is charging per academic credit.
However, there are several options for cutting the cost of the certificate in Homeland Security. For instance, there are institutions that offer pay-as-you-learn options; meaning, you pay for only one class at a time. Another thing to consider is schools with tuition assistance. Many colleges are offering this option due to the growing amount of low-income students going to college.
One more option for paying for a certificate in homeland security is military service. Whether you are a veteran or just getting your career started in the Service, many colleges now offer up to fifteen percent off the tuition cost for military students. One other way to get a free ride or at least a reduced cost of tuition for a homeland security certificate is through an employer. In some cases, if a student has already established a working environment with a security company or firm, they may offer the certificate for free. The NSA is one place that does offer scholarships. The bottom line is this: getting a homeland security certification free may not be exactly possible, but there are always steps to reduce the tuition costs.
Related articles:
Top Campus Homeland Security Degree Programs
Top Homeland Security Jobs
Is a Background Check Required for Homeland Security Degree?