Here is a list of the Top 25 Jobs in Homeland Security. If you are interested in this career then please follow along to learn more!
After the terrorist attacks of 9/11, a new government agency was formed to bring all of the United States' security operations under a central leadership: the Department of Homeland Security. The DHS took in many other agencies, some large and some small; the most important include the Federal Protective Service, the Transportation Security Administration, the US Coast Guard, Customs and Border Protection, Immigration and Customs Enforcement, and the Secret Service. With the War on Terror and other global events, national security in general is one of the fastest-growing occupational sectors, and jobs related to security – from the DHS to the FBI, CIA, FEMA, NSA, and other organizations and agencies – are ample and waiting for qualified professionals to take them on.
Featured Schools
Criminal Justice Degree Hub has developed this guide to the Top 25 Jobs in Homeland Security. These careers run the gamut, from cybersecurity technology and engineering to counterterrorism and investigation to management and administration. Jobs are ordered according to their average salary, according to sources including Glassdoor, Payscale, and the government agencies themselves.
1. Secret Service Agent
A Secret Service Agent is one of the most rewarding Homeland Security jobs that offers a challenging and rewarding career for those who wish to serve and protect the United States, its leaders, and its citizens. A special agent employed by the Secret Service is trained to protect national leaders in a variety of ways. As technology has advanced, the role of a Secret Service Agent now includes an in-depth investigation of violations and crimes in the financial fields of fraud, banking and credit cards, among others.
A Secret Service Agent employed by the United States' Secret Service earns between $105,000 and $150,000, depending on one's experience, the specific position, and skills. Homeland Security careers, which includes Secret Service Agents, require applicants to be U.S. Citizens and at least 21 years old. Applicants are cleared through a comprehensive background search, which includes interviews, drug screenings, and polygraph tests. Agents for the Secret Service receive governmental retirement benefits, affordable life insurance, and paid holidays and vacations.
Average Salary: $132,000
2. Civil Engineer (FEMA)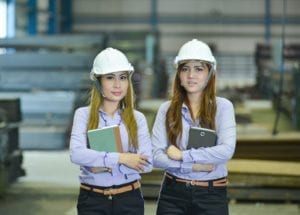 A Civil Engineer working for the Federal Emergency Management Agency (FEMA) can either find a career in an office or out in the middle of construction sites. Their expertise is responsible for designing, building and maintaining the nation's tunnels, airports, water supply systems and roads, among other infrastructure needs. Civil Engineers find gainful employment in the various levels of governments, as well as the private sector.
A FEMA Civil Engineer job requirement matches those of the Homeland Security job requirements. Entry level Homeland Security jobs require an applicant to hold a baccalaureate level degree in civil engineering or one of its sub-specialties. Senior positions for Civil Engineers typically require a graduate degree or additional licensing. Civil Engineers' salaries vary depending on position and experience but can go as high as $121,000 annually. The future outlook for federal Civil Engineers is anticipated to grow at a faster than average pace.
Average Salary: $121,000
3. US Postal Inspector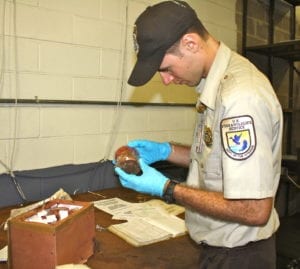 A United States Postal Inspector is technically a position in the security division of the United States Postal Service. Postal Inspectors fall under the jurisdiction of any crime that uses the postal service fraudulently. The position can be traced back to the 1700s – predating the Declaration of Independence. Postal Inspectors are responsible for protecting the more than half-million postal employees and trillions of pieces of mail. The exact position of the postal inspector determines whether they work in the field or an office.
A US Postal Inspector applicant must be at least 21 years of age and no older than 37 at the time appointed to the position. US Postal Inspectors are required to hold a bachelors degree from an accredited regional institution of higher learning. Those who possess excellent languages skills, elevated academic experience, previous postal experience, and specialized skills are considered a better fit for the responsibilities. A US Postal Inspector's salary is similar to that of a Homeland Security jobs salary– upwards of $110,000 per year.
Average Salary: $111,900
4. Fraud Investigator (FEMA)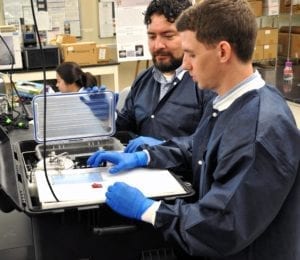 A Fraud Investigator for the Federal Emergency Management Agency (FEMA) is responsible for the investigation of fraud or misconduct in a variety of settings. As a member of FEMA, Fraud Investigators work within the Office of the Chief Security Office, which is considered one of the many Homeland Security jobs available today. Fraud investigator responsibilities include managing investigations and gathering information and evidence in support of the conclusion of an ongoing investigation. Some travel may be required; this depends on the position and circumstance.
A FEMA Fraud Investigator must possess a minimum of 7-10 years of experience as an investigator of legal misconduct on a federal, state and local level. A Homeland Security jobs salary, for FEMA Fraud Investigators, is nearly $97,000 and caps out at approximately $111,000 annually. Certain FEMA Fraud Investigators may be eligible for telecommuting; however, it is possible to find Homeland Security jobs near me.
Average Salary: $111,500
5. Information Security Agent (CIA)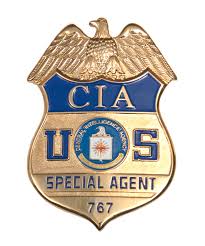 An Information Security Agent for the Central Intelligence Agency (CIA) is one of the most interesting Homeland Security careers available. Homeland Security careers require employees to analyze security structures, support network infrastructures and implement security audits that integrate protection for sensitive data. An Information Security Agent works in an ever-changing dynamic work setting. Responsibilities include network mapping, cyber analytics, and systems evaluation. The majority of Homeland Security jobs
An Information Security Agent (CIA) requires the candidate previous hold a Homeland Security degree and US citizenship when applying for a position. Additionally, CIA agents must pass a polygraph, an intensive background check, and a comprehensive medical examination. An Information Security Agent has a starting salary of nearly $80,000 but typically averages $110,000 annually. As a government employee, a CIA Information Security Agent receives a comprehensive retirement package.
Average Salary: $110,600
6. Federal Law Enforcement Training Advisor/Instructor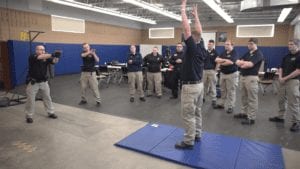 A Federal Law Enforcement Training Advisor/Instructor (FLETA) is responsible for training and fulfilling the Homeland Security Education requirements and training skills for those tasked with protecting the American public. As a member of the Federal Law Enforcement Training Centers, a FLETA guides government agencies in training methods and trends to ensure that entry-level Homeland Security jobs near me are ready for the task at hand. Additionally, an applicant for this position must hold a GS-13 level or have held an 1801 series federal civilian position.
A Federal Law Enforcement Training Advisor/Instructor must be a United States citizen and be able to pass a background check and regular drug screenings. Instead of holding a Homeland Security degree, a Federal Law Enforcement Training Advisor or Instructor must be able to pass a Federal Law Enforcement Training Centers' instructor certification course. The current median salary for a Federal Law Enforcement Training Advisor/Instructor is approximately $100,000 per year.
Average Salary: $100,300
7. Cybercrimes Agent (FBI)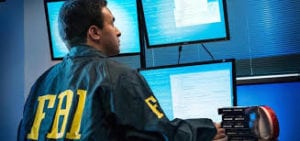 A Cybercrimes Agent employed by the Federal Bureau of Investigation (FBI) is responsible for maintaining the security of the nation's cyber networks. This includes the investigation of data theft and the application of new cutting-edge applications. Cybercrime Agents have similar job requirements as Homeland Security jobs requirements. Certain Cybercrime agents form response teams that are at the ready to fly to any location in the world in an effort to investigate potential cybercrime threats.
A Cybercrimes Agent (FBI) has a starting salary of about $50,000, which can easily max out near $100,000. Additionally, this government position offers salary adjustments based upon the cost of living in the areas of placement and, a comprehensive retirement package. Those Cybercrimes Agents who reach executive levels will find their salary potentials reach near $130,000 per annum. A Cybercrime Agent for the Federal Bureau of Investigation is a full-time career position with significant responsibilities.
Average Salary: $97,400
8. Federal Air Marshal (TSA)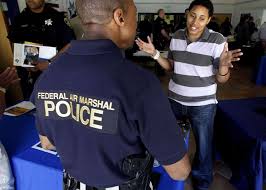 A Federal Air Marshal employed by the Transportation Security Administration (TSA) is responsible for finding and defeating aggressive events against the aviation industry. A Federal Air Marshall travels unnoticed on commercial passenger flights in an effort to protect the plane's crew and passengers against terrorism and criminal behavior. The Homeland Security job requirements of a Federal Air Marshall are to promote safety and confidence in the country's aviation industry.
A Transportation Security Administration Federal Air Marshal is a government position that has all the health care and retirement benefits one would expect working for the federal government. An Air Marshall works to protect the American Public and Improve the Security of the Transportation Industry by flying up to over 900 hours aboard an airplane each year. A federal Air Marshall earns, on average, about $95,000 each year. Job prospects include joining Terrorism Task Forces run by the Federal Bureau of Investigation.
Average Salary: $95,000
9. Surveillance Agent (FBI)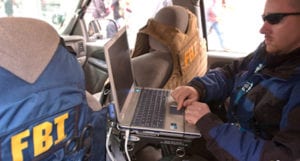 A Surveillance Agent that is employed by the Federal Bureau of Investigation (FBI) is tasked with the responsibility of maintaining safety in the United States and its citizens against international (or domestic) threats. A Surveillance Agent typically works full-time in the field — as a part of a team -in work setting that changes often. They typically use electronic and photographic equipment in mobile (in a vehicle or on foot, etc.) or fixed locations. A Surveillance Agent can work during the day or at night, depending on the circumstances at hand.
An FBI Surveillance Agent applicant must be ready to relocate across the country upon hire. A Surveillance Agent must be a US citizen and complete a 9-week training program held at the FBI Academy, defensive driving training, random drug screenings and meet the Federal Bureau of Investigation's comprehensive background check. The average salary of a Surveillance Agent is about $92,000 annually.
Average Salary: $92,000
10. ICE Agent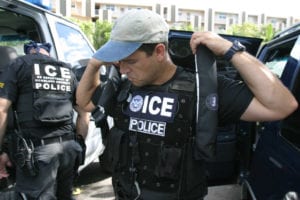 An ICE (Immigration and Customs Enforcement) Agent is responsible for protecting the unlawful entry of immigrants and the prevention of illegal goods from entering the United States. Many ICE agents find themselves working one of the many Homeland Security careers available in the Coast Guard, the TSA, the DHS, Border Patrol, or the Federal Protective Service. An ICE Agent may be assigned to examining the credentials and identification of those entering the United States or involved in the deportation of those who have entered the country illegally.
An ICE Agent has become an in-demand job position as immigration issues have moved to the forefront of the federal government's watch-list. A new ICE Agent must be at least 21 years old, never convicted of a felony, pass an extensive background examination, and complete a variety of training programs – including that of physical fitness. ICE agents typically earn about $86,500 per year.
Average Salary: $86,500
11. Crime Prevention Specialist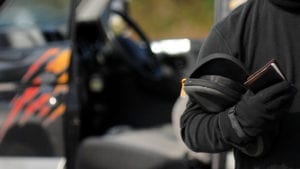 A Crime Prevention Specialist responds to emergencies that threaten the controlled access of the employees and records/archives of the many facilities managed by the National Archives and Records Administration (NARA). A Crime Prevention Specialist is considered one of the Homeland Security jobs available working for the Security Management Division (BX). A Crime Prevention Specialist will process background requests to determine if the individual meets the qualifications as set forth by NARA.
A Crime Prevention Specialist must be a US citizen or US National, pass a background check and regular random drug screen. Crime Prevention Specialists are required to serve a probationary period of twelve months. As a federal government employee, a Crime Prevention Specialist receives a comprehensive benefits package, which includes health care and retirement benefits. A Crime Prevention Specialist has no specific education requirements and offers an average yearly salary of $84,400.
Average Salary: $84,400
12. Intelligence Analyst (NSA)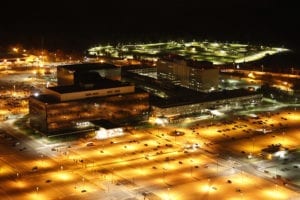 An Intelligence Analyst working for the National Security Agency (NSA) is a challenging Homeland Security Career opportunity. Intelligence Analysts work within many work settings; some work for the Central Security Service working towards securing and the United States and its citizens. By gathering information through a variety of sources, an NSA Intelligence Analyst that analyzes and presents the collected data to those responsible for implementing action and counter-action.
An Intelligence Analyst (NSA) receives the comprehensive benefits one would expect from a rewarding federal government job. The NSA, prior to hiring, conducts broad psychological testing of candidates via a written examination and interview process. Additionally, NSA Intelligence Analysts are required to pass a polygraph and security clearance. An NSA Intelligence Analyst earns an average of $82,000 annually.
Average Salary: $82,000
13. US Customs Agent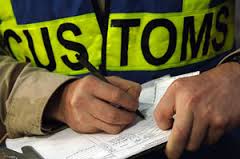 A United States Customs Agent works for the US Customs and Border Protection (CBP) Agency. This includes the Office of Air and Marine. A Customs Agent is tasked with the enforcement of several hundred laws regarding agriculture, customs and immigration. Customs Agents generally have keen observational skills in the many work settings that include a border crossing check-points, airports or shipping ports.
A US Customs Agent is a federal government job, which includes the comprehensive benefits package one would expect as a federal government employee. When reaching for a position as a US Customs Agent it is recommended that job candidates have previously earned a Homeland Security Degree, such as a bachelor's (or a more advanced degree) in law enforcement or criminal justice. A US Customs Agent, when hired, generally completes a pre-specified training program. The average annual salary of a US Customs Agent is $80,000.
Average Salary: $80,000
14. Cybersecurity Analyst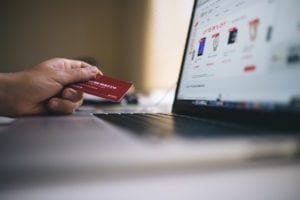 A Cybersecurity Analyst is responsible for identifying potential threats in networks and data systems, and then preparing and implementing cybersecurity techniques to protect the vulnerable areas. A Cybersecurity Analyst works with Information Technology infrastructures that include full networks, network hardware, and installed software. Ultimately, a Cybersecurity Analyst's job is to prevent cybersecurity attacks, although they very often must be ready to react immediately when emergencies occur.
A Cybersecurity Analyst is a career with increasing demand. This is directly related to the ever-increasing use of cyber attacks against people, companies, and nations. The Homeland Security jobs requirements for a Cybersecurity Analyst includes the possession of a bachelor's degree in a related law enforcement degree, although those with a master's degree are generally preferred. Currently, the national average annual salary for a Cybersecurity Analyst is $79,000.
Average Salary: $79,000
15. Intergovernmental Affairs

With a salary range of $68,036 to $88,450, Intergovernmental Affairs Specialist is one of the best-paying Homeland Security jobs. Like all FEMA employees, the Intergovernmental Affairs Specialist must be prepared to be recalled at any time for emergency operations. The position may require irregular work hours and relocation to emergency sites with challenging conditions. Responsibilities include assisting in planning and organizing activities, briefings, and communication with tribal organizations.
The Intergovernmental Affairs Specialist position requires either one year of related experience at the GS-09 level, a Ph.D. or equivalent, an LL.M., three years of progressively higher graduate education that will lead to the required degree, or a combination of relevant experience and education. In addition to the Homeland Security education requirements, selected applicants must undergo a background investigation and receive Public Trust clearance. This background check includes a credit check, financial review, and a criminal background check.
Average Salary: $78,200
16. Border Patrol Agent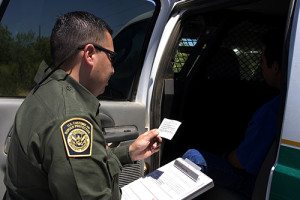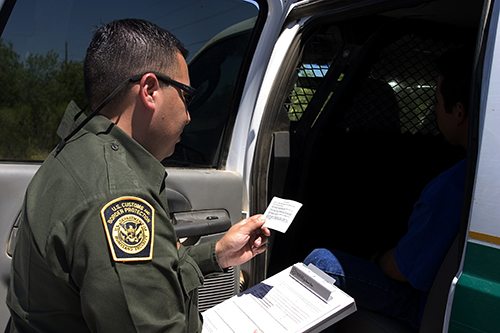 Border Patrol Agent is also among the highest-paying Homeland Security careers. This position has an average salary around $75,000, with starting pay ranging from $52,000 to $70,000 depending on experience and education. At least one year of law enforcement experience is required for the highest starting salary. Border Patrol Agents ensure the security of our nation's land borders as well as the coastal waters located between Ports of Entry. These agents are constantly on the lookout for drug smugglers and undocumented aliens. Border Patrol Agents may have opportunities to participate in horse or bike patrols, K-9 units, off-road vehicle units, and more.
At the lowest pay grade, the minimum requirement for a Border Patrol Agent is either a bachelor's degree from an accredited college or university or one year of general work experience that demonstrates the applicant's ability to make good decisions, handle stressful situations, learn law enforcement regulations, and obtain information through interviews and questioning.
Average Salary: $75,000
17. CIA Agent (Directorate of Operations)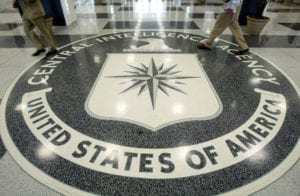 Formerly known as the Clandestine Service, the CIA's Directorate of Operations agents are responsible for gathering intelligence through covert operations. Successful Directorate of Operations applicants live for challenge and are self-reliant, confident, and flexible. They can work effectively in a variety of situations, either individually or as part of a team. Like most Homeland Security jobs, salary varies depending on education and experience. The average salary for this occupation is around $71,600.
For this Homeland Security job, requirements are high. Besides having a 4-year degree (or being within one year of obtaining one), Directorate of Operations personnel must be willing to put the CIA ahead of themselves. They must dedicate themselves to the CIA's mission and hold themselves to the high levels of integrity and excellence. DO officers need to be willing to live and work undercover and keep the truth of their employment from even close friends and relatives. Applicants must be available to undergo intensive training. Security clearance is also required.
Average Salary: $71,600
18. Emergency Management Specialist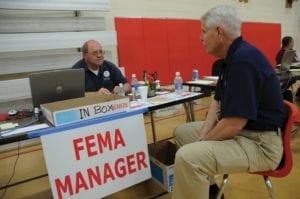 Emergency Management Specialist at FEMA is also one of the top Homeland Security jobs, with an average base pay of around $68,800. Job responsibilities include planning and coordinating emergency response programs and activities. The successful applicant will work with community organizations to provide emergency resources and shelter in a crisis situation or other emergency. Emergency Management Specialists prepare situation reports, design preparedness plans, and coordinate the distribution of resources during an emergency.
As a minimum, this job requires a 4-year Homeland Security degree, emergency management degree, or a degree in a similar subject. Two to five years of experience is typically required in addition to a bachelor's degree. Candidates should be able to demonstrate problem-solving skills, communication skills, the ability to remain calm in stressful situations, flexibility, and critical thinking skills. They must be able to quickly adapt to changes as they develop.
Average Salary: $68,800
19. Counterterrorism Analyst (CIA)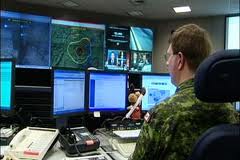 If you're looking for one of the most challenging Homeland Security careers, Counterterrorism Analyst has to be close to the top of the list. It's also one of the highest-paid Homeland Security jobs. The salary for this position ranges from $54,300 to $80,500, with an average salary around $67,400. Counterterrorism Analysts for the CIA evaluate the motivations, capabilities, and intentions of foreign terrorist groups in order to identify specific threats and preempt attacks. Counterterrorism Agents also present reports to US policymakers, military officials and members of law enforcement.
Like most Homeland Security jobs, requirements for this position include US citizenship (or dual citizenship) and willingness to relocate to the Washington, D.C. area. The position of Counterterrorism Agent also requires a bachelor's or master's degree in international affairs, national security studies, or a related field. Candidates must demonstrate an interested in international affairs, strong problem solving and critical thinking skills, and strong verbal communication skills. Fluency in a foreign language is desired, as well as strong writing skills. Candidates must undergo thorough physical and psychological examinations as well as a polygraph interview, background investigation, and drug testing.
Average Salary: $67,400
20. FBI Agent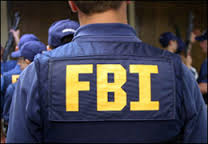 FBI agents earn an average salary of $64,000 per year. An FBI agent works as an investigator for the Federal Bureau of Investigation, which investigates federal crimes committed in the United States. The agent's responsibilities include collecting evidence, conducting interviews with witnesses and suspects, and analyzing the evidence and other information pertaining to the investigation. FBI agents often work in teams with other agents. They detain suspects and make arrests, prepare reports, collect fingerprints, and search computer records for information.
To become an FBI agent, you must be a citizen of the US or the Northern Mariana Islands. You must also be between the ages of 23 and 37 unless you have a waiver. A bachelor's degree is required, as well as a driver's license and three years of work experience. The type of bachelor's degree required depends on which of the five special agent programs the candidate is applying for. The accounting, computer science, language, and law programs all require a relevant degree, while applicants seeking to enter the diversified program may possess a degree in any area of study.
Average Salary: $64,000
21. NSA Police Officer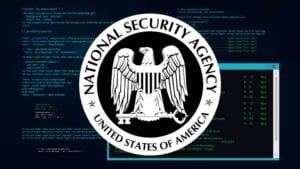 NSA police officers can expect to earn a salary of around $55,000 to start. This position is an armed protection force providing law enforcement services to support NSA's mission, personnel, and assets. NSA police officers provide counterterrorism support, asset protection, emergency response, access control, incident management, vehicle inspections, and more.
Candidates must possess unquestionable loyalty to the US and pass a Federal Special Background Investigation. They must be at least 21 years old and in great shape physically. This position requires outdoor work, shift work, weekend and holiday work, and overtime. NSA police officers often work in dangerous and stressful situations. These positions are entry level Homeland Security jobs that require only a high school diploma or GED. No experience is needed.
Average Salary: $55,000
22. National Park Ranger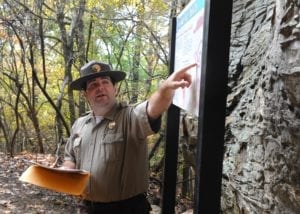 National Park Rangers\ are responsible for protecting visitors to the National Parks. They provide law enforcement services, conduct tours, and search for missing persons in the park. They spend most of their time working outdoors patrolling campgrounds and trails. They enforce fire safety rules and make sure that visitors to the park do not spoil its natural beauty. They often give guided tours and answer visitors' questions. The average salary for a National Park Ranger is $42,000.
Although there are many ways to become a National Park Ranger, attending a seasonal law enforcement training program designed specifically for the National Park Service is a popular route. Alternatively, candidates may come to the National Park Service from law enforcement, from the military, or through an internship program. Most National Park Rangers work as seasonal employees for two to three years before receiving a full-time position.
Average Salary: $42,000
23. Financial Crimes Specialist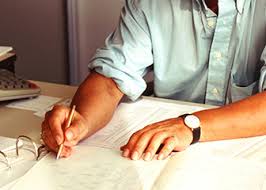 A Financial Crimes Specialist reviews customer transactions in order to detect potential financial crimes and suspicious activity. Responsibilities include monitoring account activity, gathering information, documenting their findings, contacting customers to verify transactions, reviewing complex financial situations, and investigating claims of fraud. The Financial Crimes Specialist helps protect both the bank and its customers from losses due to fraud.
This job requires at least two years of total experience in fraud, financial services, criminal justice, investigations, or related fields. Call center experience may also be required. An associate degree in criminal justice, economics, mathematics or finance is helpful. Candidates should be able to make judgments quickly, have an understanding of how financial crime works, possess strong analytical skills, be able to work effectively either independently or in a team environment, have strong communication skills, and be able to juggle multiple computer apps simultaneously.
Average Salary: $35,000
24. Transportation Security Officer (TSA)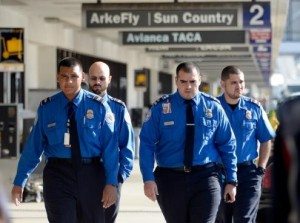 Transportation Security Officers are responsible for ensuring the safety of airline passengers by screening for dangerous items and keeping potential terrorists from boarding planes. The average salary for a TSA agent is $28,900. Responsibilities include operating X-ray equipment, inspecting baggage and carry-on items, deciding which baggage items require closer inspection, inspecting cargo, checking passengers' tickets, checking documentation to verify passengers' identities, searching individuals who trigger alarms or are unable to pass through metal detectors, locating suspicious bags, watching for potentially dangerous individuals, and confiscating dangerous items.
Most Transportation Security Officers possess an associate or bachelor's degree in criminal justice or a related field. However, some jobs require only a high school diploma. The application process for becoming a Transportation Security Officer consists of many steps and can take months to complete. The steps include finding a position on the USAJOBS website and submitting an application, passing a background investigation, completing a medical exam, passing a drug test, passing an image interpretation test, and completing on-the-job training.
Average Salary: $28,900
25. Federal Protective Service Guard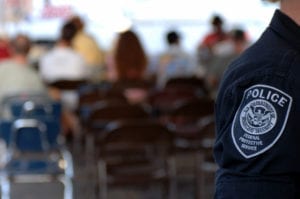 The Federal Protective Service Guard provides law enforcement and security services at federal US government facilities. These officers provide a safe workplace for federal employees in thousands of federal buildings located throughout the country, so if you're wondering, "Are there Homeland Security jobs near me?" a job with the FPS might be just what you're looking for. FPS officers are responsible for assessing security needs at the facilities where they work, implementing risk management strategies, installing alarm systems and other security equipment, monitoring the facilities, responding to police situations, preparing for situations involving hazardous materials, providing security services at public events, and coordinating disaster response and emergency services.
Candidates for the FPS must be between the ages of 21 and 36 and be able to pass a comprehensive background check. Although a college degree is not required, many candidates possess a 4-year degree in criminal justice or a related field. Successful candidates must complete a rigorous training course at the FPS Academy. This training covers skills such as canine handling, responding to hazardous materials, and training on weapons of mass destruction.
Average Salary: $28,900
Related Rankings:
Online Homeland Security Degree Programs
Top Campus Homeland Security Degree Programs