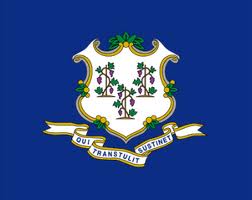 Careers and locations go hand in hand. Whether you move for career purposes or another reason, you'll want to make sure that your new state has the right jobs available. If you want to go into criminal justice, location can make a big difference. Likewise, if you're looking for potential schools, location also matters. And of course, your location can impact your salary. If you're looking into criminal justice jobs or programs, you might consider Connecticut. And if you do put Connecticut on your list, here are some things you'll want to know about criminal justice career possibilities.
What are the Common Criminal Justice Jobs in Connecticut?
You can find a lot of potential criminal justice jobs. With a criminal justice degree, you might become a police officer, corrections officer, crime scene investigator, or any number of other things.
Featured Schools
Common criminal justice jobs in Connecticut look the same as criminal justice jobs in other states. Criminal justice professionals include all of the following in Connecticut:
Investigators
Advocates
Specialists
Analysts
Advisors
Security Officers
More
You can find all of these jobs listed on job boards and popular sites for career-seekers. Some of these options have specific degree requirements, like a bachelor's degree or associate's degree. Others simply require job-related training.
Do I Have to Work in Law Enforcement?
Do you have to work in law enforcement as a criminal justice career? Absolutely not. A common misconception about criminal justice degrees is that they only prepare students to become police officers. That's not the case, though. Far from it.
Of course, you can work in law enforcement if you want to. A criminal justice degree will certainly provide the training you need for a law enforcement career. That said, you have many other career options, too. A criminal justice degree can help you do a lot of things.
For example, you could become a paralegal with your degree. Paralegals assist attorneys. They do research, talk to clients, and help keep law offices running smoothly. Having a background in criminal justice can certainly help you perform these duties. You'll have the kind of legal knowledge that can help attorneys run their offices well.
You could also choose private security as your criminal justice degree career. Instead of working for public precincts, private security officers work for universities, businesses, and similar places. They patrol these places and help keep them safe.
Other criminal justice experts work in court settings as bailiffs, court reporters, and more. Criminal justice degrees can provide essential court knowledge.
Social work provides another viable career option for people with criminal justice degrees. A criminal justice background can provide the advocacy skills that social workers need most.
Those are just some options for criminal justice degree jobs. Criminal justice knowledge can help in a wide range of careers. The skills can transfer to several fields.
How is the Job Market in Connecticut?
Connecticut has a good job market overall. A lot of careers have grown a lot across the state.
The possibilities look good for criminal justice majors, with a lot of job growth expected in the near future. For example, detectives and criminal justice investigators have a high employment rate and good salaries. Many social worker positions are experiencing a lot of growth as well.
Where are the Best Cities for Criminal Justice Jobs?
You can start a criminal justice career in virtually any part of Connecticut. In fact, the state is experiencing a shortage of law enforcement professionals. Those who want a law enforcement job may find that the market works in their favor.
But what are the best cities for criminal justice jobs? It depends on what "best" means to you. For example, are you looking for a city with the highest need for criminal justice professionals? Then you might look into Hartford and New Haven. Both of these cities have a rising crime rate compared to the state as a whole. (That said, Connecticut, in general, has a low crime rate overall.)
If you define "best" in terms of pay potential, look into the big cities. Stamford, in particular, offers high salaries compared to some other cities. Other big cities you could look into include:
Bridgeport
Waterbury
Norfolk
Danbury
To find the best city for your needs, consider your job goals. Do you want to become a police officer? Court advocate? Social worker? If you have specific goals in mind, you can do a more specific search. Look at job availability, pay rates, cost of living, and any other factors that matter to you.
Related: