If you are looking for a criminal justice school in Connecticut, you've come to the right place. Below you'll find a comprehensive list of traditional colleges and universities offering well respected and accredited criminal justice programs. If you live in Connecticut but would prefer to get your criminal justice degree online, click here for a list of the top online schools.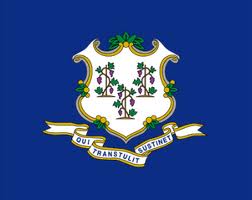 Positioned in the northeastern region of the United States, Connecticut is the southernmost state included in New England. It is bordered by Massachusetts to the north, Rhode Island to the east, and New York to the west and the south. Connecticut is the third least extensive, 29th most populous, and fourth most densely populated state with a population of 3,590,347. Since three of Connecticut's eight counties are technically part of the New York City, an overwhelming majority of the population is part of the New York City metropolitan area. Although Hartford is the established capital city, the coastal city of Bridgeport is the largest city with 146,425 total residents.
The state boasts one of the highest per capita income, median household income, and Human Development indices in the country. Despite the wealthy status of the state, the income gap between the urban and suburban areas of Connecticut is quite remarkable. Connecticut is named for the Connecticut River, one of the major rivers in the United States that cuts the state almost perfectly in half. Along with this river, the Thames River and the Long Island Sound ports have given Connecticut a strong maritime tradition that continues to this day.
Criminal Justice Jobs Outlook in Connecticut
In May 2012, the Bureau of Labor Statistics records indicate that there were 36,530 jobs in criminal justice and protective service related professions. Out of every 1,000 jobs in the state, 22.54 were in the criminal justice industry for enforcing laws. While the location quotient is 0.92, it is predicted that the occupation will experience a 2.4 percent increase between 2010 and 2020. As qualified criminal justice degree students graduate, there is expected to be added job opportunities. Those employed in criminal justice jobs in Connecticut earn an average salary of $47,870, which translates to $23.01 per hour.
Financial Aid in Connecticut
The following are just a few of the different state-based scholarships and grants that are offered to college students in Connecticut:
Connecticut Department of Higher Education Grant Program – offered to eligible students studying at a New England college or university that demonstrate academic excellence by being in the top 20 percent of their class or achieve an SAT score higher than 1100
Connecticut Aid for Public College Students – provided to residents attending a public Connecticut university that show significant financial need for assistance
Connecticut State Troopers Memorial Scholarship Fund – awarded to children of Connecticut State Police Officers who have died in the line of duty
Connecticut Criminal Justice Programs
* – Denotes Online Program Available
Albertus Magnus College, New Haven
Bachelor of Science – Criminal Justice
Bachelor of Science – Sociology: Criminal Justice concentration
Asnuntuck Community College, Enfield
Associate of Science – Criminal Justice
Branford Hall Career Institute, Branford, Southington, Windsor
Certificate – Paralegal
Diploma – Paralegal
Associate of Science – Corrections
Capital Community College, Hartford
Associate of Science – Criminal Justice
Central Connecticut State University, New Britain
Bachelor of Arts – Criminology
Master of Science – Criminal Justice
Florida Technical College, Norwalk
Certificate – Criminal Justice: Corrections
Associate of Applied Science – Criminal Justice
GateWay Community College, New Haven
Certificate of Completion – Real-time Reporting: Broadcast Captioning
Certificate of Completion – Real-time Reporting: CART
Certificate of Completion – Real-time Reporting: Judicial
Associate of Applied Science – Real-time Reporting: Broadcast Captioning
Associate of Applied Science – Real-time Reporting: CART
Associate of Applied Science – Real-time Reporting: Judicial
Goodwin College, East Hartford
Associate of Science – Criminal Justice
Housatonic Community College, Bridgeport
Certificate – Corrections
Certificate – Criminal Investigation
Certificate – Police Management
Certificate – Security Operations
Associate of Science – Criminal Justice
Lincoln College of New England, Southington
Associate of Applied Science – Paralegal
Associate of Science – Criminal Justice
Bachelor of Science – Criminal Justice
Manchester Community College, Manchester
Certificate – Paralegal
Associate of Science – Administrative Assistant: Legal Option – Business Office Technology
Associate of Science – Criminal Justice
Associate of Science – Paralegal
Mitchell College, New London
Associate of Science – Criminal Justice
Bachelor of Arts – Homeland Security
Bachelor of Science – Criminal Justice
Naugatuck Valley Community College, Waterbury
Certificate – Computer Crime Deterrence
Certificate – Criminal Justice
Certificate – Legal Studies / Paralegal
Associate Degree – Legal Assistant / Paralegal
Associate of Applied Science – Computer Crime Deterrence
Associate of Applied Science – Corrections
Associate of Applied Science – Forensics
Associate of Applied Science – Law Enforcement
Associate of Applied Science – Security
Associate of Science – Criminal Justice
Norwalk Community College, Norwalk
Certificate – Legal Assistant
Associate in Science – Legal Assistant
Associate of Science – Criminal Justice
Post University, Waterbury
Certificate – Paralegal*
B.S. in Human Services / Criminal Justice*
AS – Legal Studies*
BS – Criminal Justice*
BS – Legal Studies*
Bachelor of Science – Legal Studies*
Quinnipiac University, Hamden
Bachelor of Arts – Criminal Justice
Sacred Heart University, Fairfield
Certificate – Paralegal
Bachelor of Arts / Bachelor of Science – Criminal Justice
Master of Arts – Criminal Justice
Tunxis Community College, Farmington
Associate of Science – Corrections
Associate of Science – Criminal Justice
Associate of Science – Drug and Alcohol Treatment
University of Hartford, West Hartford
Certificate – Paralegal
Associate of Science – Paralegal Studies
Bachelor of Science – Criminal Justice
Bachelor of Science – Paralegal Studies
University of New Haven, West Haven
Certificate – Paralegal Studies
Associate of Science – Criminal Justice
Associate of Science – Legal Studies: Dispute Resolution
Associate of Science – Legal Studies: Paralegal Studies
Associate of Science – Legal Studies: Public Affairs
Bachelor of Science – Criminal Justice
Bachelor of Science – Forensics
Bachelor of Science – Legal Studies
Master of Science – Criminal Justice
Master of Science – Forensics
University of Phoenix, Norwalk
AA – Criminal Justice*
BS – Criminal Justice Administration: Human Services*
BS – Criminal Justice Administration: Management*
BS – Criminal Justice Administration*
BS – Organizational Security Management*
MS – Administration of Justice and Security*
Western Connecticut State University, Danbury
Bachelor of Science – Justice and Law
Master of Science – Justice Administration
Check out our Top Online Criminal Justice Degree Programs
Back to States
FAQ
Home
Rankings
Features
Resources
Contact Us
About CJD Hub