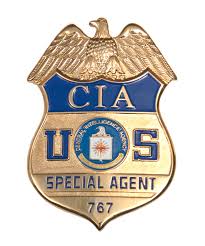 Do you ever ask yourself, how to become a CIA agent? Many Americans have felt the call to serve one of their country's most storied and yet mysterious organizations: the Central Intelligence Agency commonly referred to as the CIA or just "The Agency". But beyond just mere daydreaming about participating in global intrigue, many responsible people want to know if a career at the CIA is right for them.
Currently, jobs at the CIA are restricted to American citizens. Candidates proceeding to the first round will have to pass extensive background checks. Furthermore, even vetted and highly-qualified candidates may find that the field is too competitive to become a CIA agent.
Featured Schools
Notwithstanding how challenging it can be to get hired at the CIA, there are generally one of three paths that most successful candidates follow:
Method 1 – Assessing Yourself
First: The first thing most Method 1 candidates do is run a background check on themselves. By using commercial services, a background check can show up something that candidates know the CIA would find during its own background check.
Second: It's important for candidates to obey all laws, and avoid arrest charges, contact with police, and other immoral behavior. It's best to have no criminal record at all, but less preferable is that any criminal or miscreant behavior occurred long in the past. Having law-abiding friends, family members, and associates is also a boon.
Third: It's important to assess your personal, business, and educational skills. A large pool of candidates usually compete for every position, so it's important for candidates to have something to offer the Agency. Good grades and proof of social involvement can go a long way towards helping candidates.
Fourth: Candidates can gain a tremendous advantage by demonstrating that they have mastered one or more foreign languages. Some Middle Eastern and Asian languages are in high demand, and anyone speaking, reading, and/or writing them will be of great value to the Agency.
Fifth: Objectively assess your personal skills. Candidates who can be charming, sociable, and at ease with strangers will be given preference. These so-called "soft skills" are in high demand at the Agency, as they have proven to be a vital factor in successful clandestine work.
Sixth: Work on your physical fitness. An agent who can perform dangerous or hazardous work in the line of duty needs to be in top form. Stamina and psychological health are also of critical importance.
Seventh: Although it may sound counter-intuitive, honesty is one of the most important skills all candidates will need to demonstrate. During background checks, exams, and polygraph sessions, candidates will need to be completely forthright and honest to have any chance of being hired by the Agency.
Eighth: Candidates who have a criminal justice degree or have worked in the criminal justice field will have a certain advantage. Many successful career members of the CIA were criminal justice professionals before joining the Agency.
The Agency is constantly monitoring online and offline networking and social sites, looking for outstanding potential candidates. The CIA often operates recruiting booths at job fairs and college exhibitions. Individuals who follow the Method one path will be contacted by the Agency for further instructions.
Method 2 – Directly Apply
First: American citizens who feel the call to offer their services to the Agency can go to the official website online and fill out an application. As senior criminal justice professionals review each application, only candidates who feel they are truly qualified should file an application.
Second: It is important for Method 2 candidates to be patient. Background checks, application processing, and other review procedures may take weeks, months, or longer. Sometimes individuals in foreign countries and other international contacts need to be vetted. Candidates should never write, call, email, or otherwise contact the Agency, as the Agency will make the first step if they are interested.
Third: Method 2 candidates should be prepared to accept or decline an offer at a moment's notice. When the Agency is ready to make a hiring decision, they will contact the candidate and give them a limited window of time to accept or decline the offer. Candidates should be ready to relocate immediately for an unspecified amount of time, ceasing all contact with friends and family.
Method 3 – The Tap on the Shoulder
Some citizens will find that their family connections, educational history, or membership in certain elite social organizations will provide the incentive for the Agency to make initial contact in trying to recruit new agents. Depending on the needs of the Agency, having a CIA agent on the payroll who was clandestinely hired and bypassed the normal hiring procedures can have certain advantages.
Due to the laws in place protecting the secrets of the United States government, and clandestine agencies such as the CIA, certain rules and general procedures in hiring agents can be changed or bypassed for some candidates. Although the Agency has a fully functional Human Resources department, many hiring decisions are subject to the exigent needs of national security and may be changed or modified according to circumstances.
The Difference Between an Agent and an Employee
Although all CIA employees work with classified information and must pass rigorous background checks in order to be hired, not every position involves agents working in the field. Only a tiny percentage of the CIA's employees are secret agents working for the Clandestine Services Unit. Although perhaps less outwardly glamorous, CIA positions such as data and signal analysts perform vital work in furthering the success of the Agency's actions.
All new hires will be inducted into either the Clandestine Service program (CST) or the Professional Trainee program. Candidate agents accepted into the CST must demonstrate a wide body of knowledge in mathematics, international relations, politics, and engineering. Candidates participating in the Professional Trainee program will be based in Washington DC and work as desk officers.
RELATED:
IMMIGRATION AND CUSTOMS ENFORCEMENT: EDUCATION AND RESPONSIBILITIES
BECOME A SECRET SERVICE AGENT?