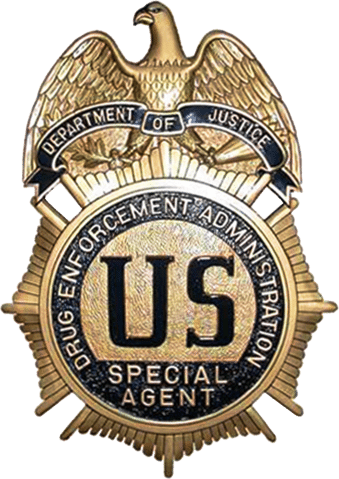 If you're interested in criminal justice, there is a wide range of possible careers that you can pursue. One of these is a DEA agent. Though it takes a lot of training and education, earning a job as a DEA agent can provide you with a large salary and room for growth in your career. The following will go into detail about how to become a DEA agent, including the necessary education and training.
What Is a DEA Agent?
In essence, a DEA (Drug Enforcement Administration) agent is someone that works with the U.S. Department of Justice as a means of combating drug use and smuggling within the United States. This can involve everything from infiltrating criminal organizations as undercover agents to collecting information from informants about possible narcotic operations. While this likely sounds exciting and adventurous, it's also dangerous work, which should be taken into consideration before beginning the process.
Featured Schools
Education and Training Required To Be a DEA Agent
Those that long to work in the criminal justice system as DEA agents will first need to go through extensive training and education, all of which will need to be passed successfully in order to be considered for the job. To qualify for the ability to take part in DEA Academy training, you will need to fall under at least one of the following criteria:
Obtain a Bachelor's degree with a total GPA of at least 2.95.
Obtain a Juris Doctor or LL.B. Master's degree. This does not have any GPA requirements.
Have a large amount of experience as a criminal justice professional with surveillance operations, evidence collection and undercover work.
Have a Bachelor's degree with no minimum GPA requirements, as well as three years worth of experience in such fields as engineering, accounting, telecommunications, auditing, speaking a foreign language or piloting an aircraft.
Once you've progressed past one of the aforementioned criteria, you can then begin the training that is necessary to become a criminal justice professional. If you're hired, you will attend the DEA Training Academy that is situated in Quantico, VA, and begin a training program that lasts for 18 weeks. Once you have finished this program, you will be placed in one of the four possible divisions that a DEA agent can work out of, which includes the Operations Division, Inspection Division, Intelligence Division, and Operations Support Division. Though you likely won't have a say over which division you are sent to work in, all of them have their unique advantages that make working there an adventure.
As for the types of degrees that you should pursue when looking to become a DEA agent, there are many different ones you can choose from. These include everything from law and finance to political science and chemistry, as well as a criminal justice degree. A criminal justice degree encompasses many of the subject matter that you will utilize after you've been hired as a DEA agent. The subject matter of the degree in question focuses on the policies, theories, and laws surrounding the criminal justice system and the role that law enforcement agencies have within the system, which includes the Drug Enforcement Agency. While it's not required to have a degree in order to obtain a job as a DEA agent if you've had enough experience in the field, it is something that can only work in your favor when applying for a job as one.
The 18-week training that you'll need to take after being hired will take you through a number of oral and written tests, all of which are rather difficult, as they are designed to ascertain the level of fortitude and physical abilities that you have. In fact, the physical test involves pull-ups, sit-ups, push-ups, a shuttle run, and a lengthy 2-mile run, which means that you really need to be in good physical shape before embarking on the training. As with many job types when attempting to become a criminal justice professional, you will also be put through a rather stringent and comprehensive background examination. As DEA agents must have a spotless background and strong character, the examination will take a look at any history of drug use, financial issues, or criminal infractions you may have.
You will also be put through a psychological evaluation to ensure that you have strong mental health. Training will test your skills on marksmanship, tactical shooting, decision-making on deadly force, the usage of non-lethal weapons, martial arts, wrestling, defensive tactics, and distance running. While all of this may sound difficult, becoming a DEA agent can be one of the more rewarding jobs out there.
Job Duties of a DEA Agent
Once you've received all of the necessary education and taken all of the required tests and training, you will be presented with a whole host of job duties as a DEA agent, ranging all the way from mundane to exceedingly tense. Your duties will depend primarily on which division you've been placed into. If you've been assigned to the Operations Division, you will plan, conduct and manage field operations, which can be further divided into local and state task forces, foreign investigations with the cooperation of other governments, aviation operations, and monitoring the flow of drugs within the United States.
When working at the Intelligence Division, you will work with other research analysts with an aim to gather the most up-to-date intelligence and provide it to government officials and agents in the field. An agent in the Operational Support Division operates and utilizes modern technological systems for usage in drug trafficking investigations, as well as managing all forensic operations. An agent with the Inspection Division will be tasked with managing and storing all materials that the DEA makes use of during and following an investigation. If all of the aforementioned sounds like something that would greatly interest you, then begin the process towards becoming a DEA agent today.
RELATED:
IMMIGRATION AND CUSTOMS ENFORCEMENT: EDUCATION AND RESPONSIBILITIES
BECOME A SECRET SERVICE AGENT?