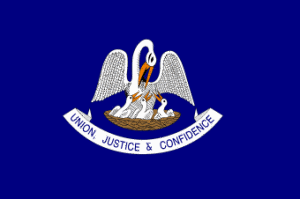 If you are looking for a criminal justice school in Louisiana, you've come to the right place.
Positioned in the South region of the United States, Louisiana is the 31st most extensive and 25th most populous state with a total of 4,601,893 residents. It is bored by Texas to the west, Arkansas to the north, Mississippi to the east, and the Gulf of Mexico to the south. Much of the state's land area was formed from sediment of the adjacent Mississippi River, which has left enormous deltas and vast areas of coastal marshland, as well as swampland. Although Baton Rouge is the capital, New Orleans is the largest city with 343,829 people. Most of the urban environments have a multicultural and multilingual heritage, influenced strongly by French, Creole, Native American, Spanish, and African cultures.
Featured Schools
Due to its influence by the Gulf of Mexico, Louisiana experiences a humid subtropical climate of mildly warm winters and hot, rainy summers. The state is very vulnerable to tropical cyclones and major hurricanes, particularly in the lowlands around New Orleans. Interestingly, Louisiana also averages 60 days of thunderstorms each year, which is more than any other state besides Florida. Also due to its location on the shores of the gulf, Louisiana is well-known for being the biggest producer of crawfish in the world.
Criminal Justice Jobs Outlook in Louisiana
According to records obtained by the Bureau of Labor Statistics, Louisiana had 55,790 jobs in criminal justice-related occupations in May of 2012. For every 1,000 jobs in the state, 29.864 were in the law enforcement and criminal justice sectors. The location quotient for the field is 1.21, while Louisiana is expected to experience a 1.6 percent increase in the number of criminal justice jobs from now until 2020. Employees in criminal justice jobs were compensated with an average annual salary of $35,130, or $16.89 per hour.
Financial Aid in Louisiana
Federal Loans are available to all students, but other options do exist. Some of the various state-based scholarships and grants that provide financial assistance to college students in Louisiana, including those seeking a criminal justice degree include:
Louisiana TOPS N1 Opportunity Award – offered to students enrolled full-time in a college within the Louisiana Association of Independent Colleges and Universities, who maintain academic achievement with a GPA over 2.5 and an ACT score over 20.
Louisiana Leveraging Educational Assistance Partnership – awarded to academically qualified students who demonstrate financial need and plan to attend a Louisiana university.
Kids' Chance of Louisiana Scholarship – granted to students under the age of 25 who are dependent on workers that died or were permanently disabled in a work-related accident in the state and demonstrate financial need.
Related:
HIGHEST PAYING JOBS IN CRIMINAL JUSTICE
SOME ONLINE CRIMINAL JUSTICE SCHOOLS
HOW LONG WILL I HAVE TO GO TO SCHOOL FOR A CRIMINAL JUSTICE DEGREE?