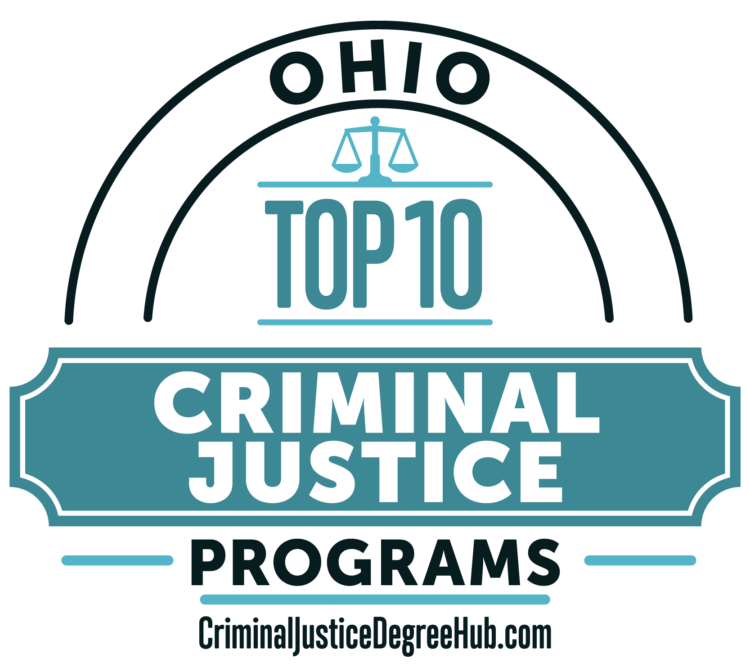 An online criminal justice degree will open the door to many new opportunities. Because of the large number of fields that utilize the information taught in an online criminal justice degree program, you have many different options to choose from. People often associate criminal justice degrees with law enforcement. While that is true and many law enforcement officers earn this type of degree, it isn't solely for individuals who work in police departments and sheriff's departments.
Earning an online criminal justice degree is also beneficial for private investigators, court reporters, and judicial clerks. Anyone who deals with the law or legal situations can utilize the skills that are taught in a criminal justice program. Taking classes online makes it easy to find an entry-level job that you like and start building your career from the ground up. Online degree programs offer flexible schedules and an opportunity to study and participate in class no matter where you are.
Featured Schools
Students who choose an online degree program will receive a quality education, just like students who choose to attend in a classroom. The key is finding the right criminal justice degree program that will provide you with the education and skills you will need to be proficient in your duties. Some programs offer specializations within the legal field, such as forensics, evidence collection, and investigation. By working and going to school at the same time, you are able to explore new opportunities and direct your career in any direction you want.
How we ranked The Best Online Criminal Justice Programs in Ohio
To rank Ohio's best online criminal justice programs, Criminal Justice Degree Hub editors focus on trustworthy, accredited schools. We rank programs by practical factors such as tuition rate, student satisfaction, and graduate salary. Data comes from IPEDS and Niche.
1. Franklin University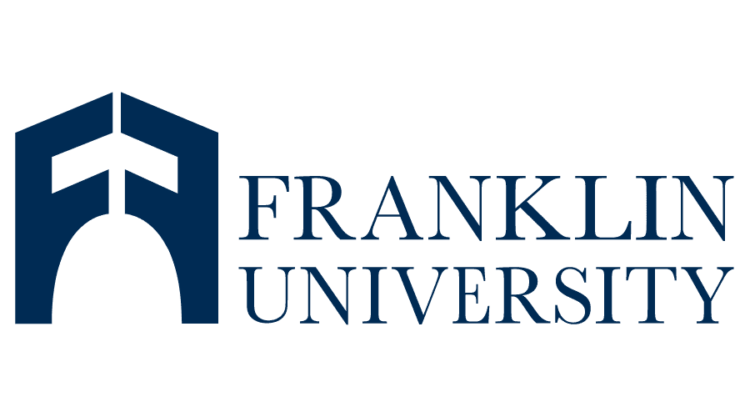 Franklin University offers an online degree in criminal justice that prepares students for in-demand jobs in corrections, law enforcement and related fields. This online criminal justice degree teaches students how to provide a valuable service to a society with one of the highest crime and incarceration rates on the globe. Graduates learn how to pivot and make important decisions when it comes to challenging conventions. Students who want to earn their degree online will find a transfer-friendly policy at Franklin University.
This degree equips students with the knowledge needed to launch their careers in criminal justice, which often involves deterring crime and resolving disputes. These same skills are transferable to many other industries. Graduates emerge ready to take on the challenges of a new generation of criminal justice leaders. With the right analytical skills and knowledge, learners can master the innovative thinking techniques needed to solve systemic issues. Franklin University offers a challenging educational curriculum for those who want to launch or advance their career in public safety.
Franklin University also offers online degrees that help students develop their post-military careers.
2. The University of Toledo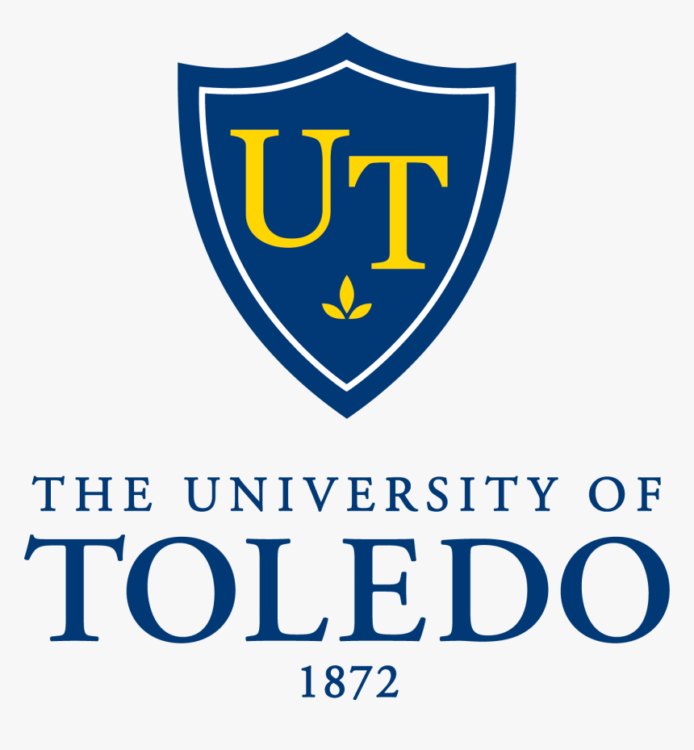 The University of Toledo has one of the best online degree programs in Ohio. One of the major selling points of this online criminal justice degree is the flexibility it offers to learners. U Toledo criminal justice students can earn their degree online. They can also choose to take some of their courses on campus if that works better for them. Experienced faculty members offer high-quality education to future corrections and law enforcement professionals. Additionally, students will learn how to conduct research on a wide variety of criminal topics. This might include the operation of gangs, stamping out human trafficking and other criminal justice topics.
Getting their degree online allows students to work with a digital success coach throughout their U Toledo education. These academic career coaches help guide students through the scheduling and degree progression process. The university also offers online tutoring at no extra charge for Subjects such as chemistry, statistics, math, and writing. Perhaps it's the proactive criminal justice internships at the university that make graduates so successful at landing dream jobs. During their internship, many online students get hands-on experience as well as college credit. Some careers held by past University of Toledo graduates include corrections, probation, social services and law enforcement.
The FBI, Akron Police Department, Toledo Police Department Lucas County Sheriff's Office, and Findlay Police Department are just some of the employers who hire U Toledo grads.
3. Ohio University

Ohio University offers an online criminal justice degree that targets students who already have an associate's degree in human services technology, law enforcement, or police administration. It offers students an opportunity to get their degree online while juggling other life experiences. Students who already have a technical background can complete their education and become more qualified for jobs in law enforcement administration.
This online degree helps gives students exposure to criminal justice topics such as forensic science, parole and probation, police administration and juvenile corrections. The convenient online format gives learners the opportunity to fit classes into their busy schedules.
Ohio University has a generous transfer policy for credits earned at other academic institutions.
4. Ashland University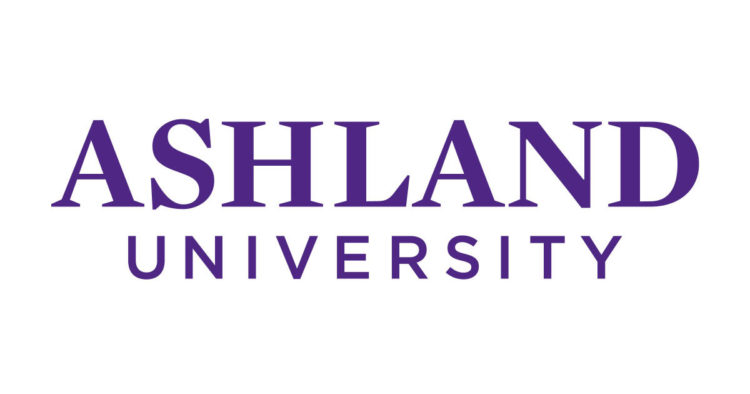 Ashland University has a Yellow Ribbon Program that helps students get a better deal on their education. The university partners with the Department of Veterans affairs, which matches funding to make college affordable for those who have served our country best and well. Ashland university's online degree program in criminal justice can be completed 100% online. By earning their degree online, students gain round-the-clock access to course materials and lectures. Additionally, the university has a seven-week schedule for courses that helps students retain information and learn incrementally.
The school's online criminal justice degree provides field experience crucial to landing a career after graduation. Students can receive credit for courses taken at other institutions, allowing them to complete their degrees faster. At Ashland University, students who take their degree online also learn about the practices and policies of various criminal justice organizations. Crime analysis, legal studies, policy and planning, and behavioral analysis are just some courses included in this progressive criminal justice degree.
Ashland University's online criminal justice degree provides hands-on experience to help prepare students for future careers in criminal justice.
5. Ohio State Online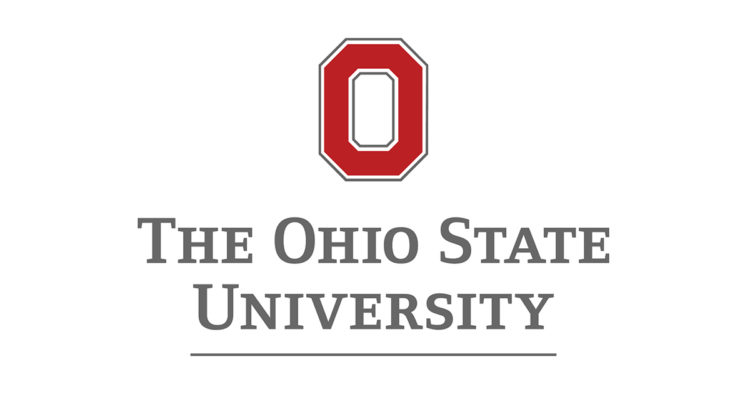 Ohio State Online offers an online degree that requires 15 credit hours to earn a graduate certificate in criminal justice. By earning their certification online, students can continue their training while juggling job and family responsibilities. Students seeking online criminal justice degrees who already have experience in law enforcement or related fields can use this certificate program to fast-track their careers.
Students can also earn their degrees online to facilitate career changes or to deepen their knowledge regarding criminal justice.
6.Kent State University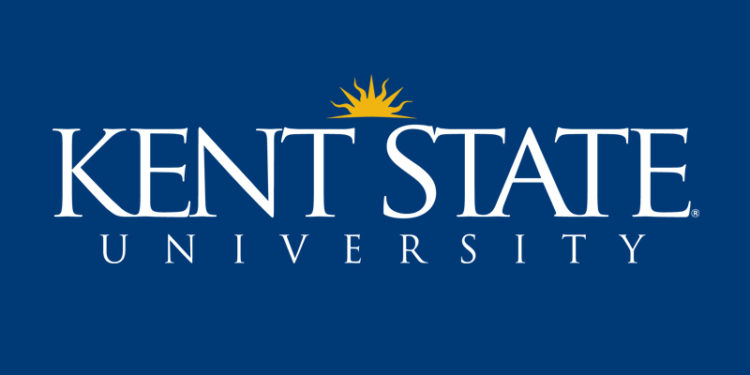 Kent State University has an online degree that allows students to obtain their MA in Criminology and Criminal Justice. This versatile online criminal justice degree supports several career paths and helps students command higher salaries after graduating. Students who choose to take their degree online enjoy flexible and customizable learning opportunities. The curriculum was designed with working professionals in mind. Therefore, it enables busy parents and spouses to earn their degrees at their own pace.
Students who earned their degree online through Kent State University can specialize in policing, global security, or victimology. To smooth the way for online students, the university doesn't require GRE scores and graduates can earn their degree in two years or more.
For an affordable online criminal justice degree, many students consider Kent State University in their top five selections.
7. Notre Dame College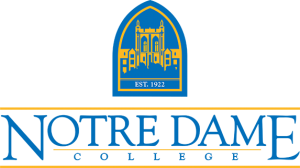 Notre Dame College also offers an online degree in criminal justice. The department takes an interdisciplinary approach to teaching students about justice and crime. Although students can earn their degree online, the program is grounded firmly in liberal arts. This perspective teaches students about important topics that include violence, delinquency, crime and the rights of victims.
This online criminal justice degree produces graduates ready for their entry-level law enforcement careers. Other graduates go on to work for federal service agencies, Homeland Security, corrections facilities and victim advocacy agencies.
Graduates who earn their degree online from Notre Dame College learn the importance of diversity within the criminal justice system.
8. University of Cincinnati

The University of Cincinnati offers an online degree that culminates in a bachelor of science in criminal justice. This online degree helps students gain a comprehensive understanding of the criminal justice process. The need for well-trained and educated professionals makes online criminal justice degree programs essential to the future of our society. The University of Cincinnati's BS in criminal justice prepares students for jobs in law enforcement, corrections and similar career paths. The school has been named a top 15 picks for criminal justice degrees by U.S. News & World Report.
Students who complete their online criminal justice degree at the University of Cincinnati gain the skills and training needed to provide a solid foundation for future criminal justice careers.
9. Tiffin University

Students who earn their online degree at Tiffin University can take a concentration in criminal behavior. This online criminal justice degree focuses on the relationship between the criminal justice system and human psychology. Students who earned their degree online at Tiffin University take classes in psychopathology, mental health, and personality assessment. The convenient format of this online program allows students to earn their criminal behavior concentration in three semesters in a 100% online environment. This is a huge perk for online learners with careers or family members to attend to.
This master of science program also offers students an opportunity to gain professional experience prior to graduation. The skills learned in this program combine many components for career paths in juvenile justice and other criminal justice disciplines. Additionally, the highly experienced faculty members provide insight and personal knowledge of criminal behavior.
Students who complete their online degree at Tiffin learn in a synergetic environment found in few other digital graduate programs.
10. Eastern Gateway Community College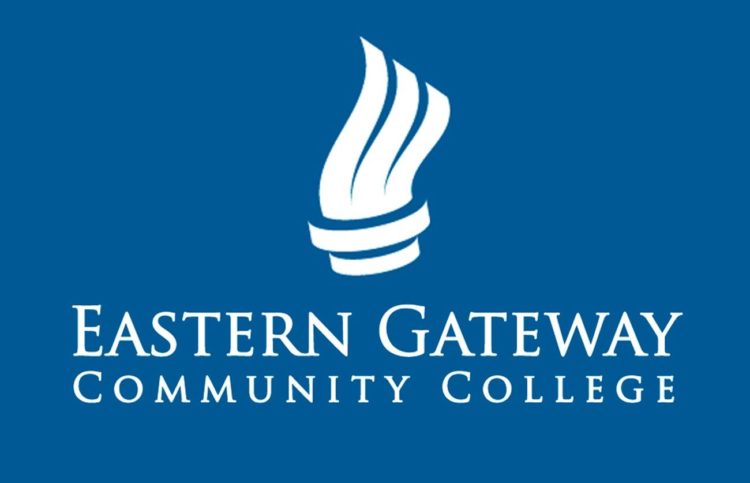 The online criminal justice degree at Eastern Gateway Community College is one of the best online degree programs in Ohio. To earn jobs in criminal justice, students must master diverse concepts such as psychology, crime and corrections. At Eastern Gateway, students achieve this knowledge by attaining critical thinking skills. They complete projects and coursework designed to help them learn problem-solving, analysis and deep knowledge of the criminal justice system in the United States.
Learning in a digital environment helps students gain additional skills in communication tools and other technology. Students who earn their degree online at Eastern Gateway take classes in a liberal arts environment while also learning the technical skills needed to have a successful criminal justice career.
Those completing their criminal justice degree online at Eastern Gateway Community College learn in an interdisciplinary environment that helps them obtain a well-balanced education
How Is the Criminal Justice Job Market in Ohio?
In the state of Ohio, there are many opportunities for individuals who are enrolled in an online criminal justice degree. With a criminal justice degree, you can explore several different career options both in and out of the law enforcement field. If you like the criminal justice field, start looking for entry-level jobs that will utilize a criminal justice degree. While most criminal justice graduates may choose to look for a career in law enforcement, it is not the only option you have to consider.
Criminal justice degrees can also be beneficial if you choose to work in the legal field as well. Finding work as a legal clerk in a law firm or as a file clerk/researcher in a court setting are both incredibly lucrative options. The market for criminal justice jobs in Ohio is very good, especially if you have a diverse education that explores more than one avenue in the criminal justice degree.
There are many criminal justice specializations that go hand in hand. Knowing which specializations will best suit your purposes will help you find a job that you truly enjoy. Loving what you do is important if you want to remain productive in your career. It will give you the motivation you need when things start to get difficult. Enjoying your work also makes it more fun and will help you make the most out of every day that you spend on the job.
How Much Can I Make with a Criminal Justice Degree in Ohio?
There will be several factors that influence your criminal justice salary in Ohio. Your level of experience, as well as your education, are both key factors. Location will also play an important role. It's important to remember that large cities and metropolitan districts will always offer a higher pay scale than smaller, more rural communities. It's not uncommon for entry-level positions to offer salaries in the $24,000 to $36,000 pay range. If a student is taking classes online when they are hired for their first job in the criminal justice field, the pay may be slightly higher.
Individuals working as experienced criminal investigators may be able to make as much as $97,000 or more per year. Your earning potential increases with every year you spend working. It will also begin to increase as you start to explore additional educational opportunities as well. The more challenges you accept and the more responsibility you are willing to take on while you are working will also improve your value as an asset to your company.
Your criminal justice salary in Ohio will be dependent on your commitment to your career. Taking the initiative to return to school and expand on what you already know is the best way to improve your chances of moving up in the ranks at your place of employment. When you have enrolled in an online criminal justice degree program, you can almost immediately begin to pursue new opportunities. If you are in an entry-level position, pursuing new challenges will allow you to advance much faster than ever before.
Related:
Top 25 Free Online Criminal Justice MOOC Courses