If you are looking for a criminal justice school in Ohio, you've come to the right place. Below you'll find a comprehensive list of traditional colleges and universities offering well respected and accredited criminal justice programs. If you live in Ohio but would prefer to get your criminal justice degree online, click here for a list of the top online schools.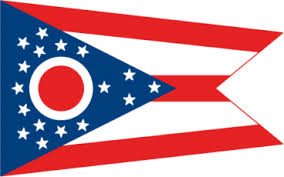 Criminal Justice degrees open doors for many different fields. Police officers and private detectives are just two of the many possibilities including academics, corrections, security, forensics, and government. Ohio has many opportunities available to prospective students and professionals wanting to begin or advance their career.
Overview of Ohio
Located in the Midwest, Ohio is the seventh most populous state in the country with 11.5 million people. Ohio is diverse with miles of luscious farmland and small towns as well as several large industrious cities. Columbus is the capital and currently the largest city followed by Cincinnati and Cleveland. Home to the Football Hall of Fame, Rock and Roll Hall of Fame, and Cedar Point, Ohio also has many popular attractions and hosts several events through the year that keep people coming back for more.
Career Outlook
Ohio is home to over 80 criminal justice programs. There are many opportunities for learning online or in the classroom with a wide range of degree types ranging from associate to PhD. Rest assured your degree will be respected as many of Ohio's programs are considered top ranked in the nation. The average salary for criminal justice workers in Ohio is $64,820. Ranked in the top 10 for criminal justice job opportunities, Ohio has many different options available in the criminal justice field. However, some areas are projected to grow slower than others. For example, Police Officers only have a 2.7% growth. Private detectives are expected to grow the most with approximately 12% through 2020.
Financial Aid
Ohio has over 150 colleges and universities with numerous scholarship opportunities. Choose Ohio First provides several thousands of dollars in scholarships to students. The Ohio College Opportunity Grant helps students from low to moderate income families get funding for school. There are also specific scholarships for criminal justice majors. The Academy of Criminal Justice Sciences and Captain James J. Regan Memorial Scholarship, and Department of Homeland Security Undergraduate Scholarship are national opportunities. Ohio also offers criminal justice scholarship opportunities including The National Military Intelligence Association Scholarship and American for Industrial Security Scholarship – Columbus Chapter.
Ohio takes pride in its educational system. The numerous opportunities for degrees and scholarships allow for many students to get their criminal justice degrees. The state also is expected to have growth in many criminal jutsice jobs for those looking to live in Ohio.
Ohio Criminal Justice Programs:
* – Denotes Online Program Available
Academy of Court Reporting, Cleveland, Columbus
Certificate – Court Reporting
Certificate – Legal Assistant/Secretary
Certificate – Paralegal
Associate of Applied Science – Court Reporting
Apollo Career Center, Lima
Certificate – Law Enforcement
Certificate – Public Safety
Ashland University, Ashland
Associate of Arts – Criminal Justice
Bachelor of Science – Criminal Justice
Bachelor of Science – Forensic Chemistry
Baldwin-Wallace College, Berea
Bachelor of Science – Criminal Justice
Beckfield College, Springdale
Certificate – Paralegal Studies
Certificate – Paralegal
Associate in Applied Science – Paralegal Studies
Associate of Applied Science – Paralegal
Associate of Science – Criminal Justice
Bachelor of Science – Criminal Justice
Bachelor of Science – Paralegal Studies
Bachelor of Science – Paralegal
Belmont College, Saint Clairsville
Associate of Applied Science – Criminal Justice Technology
Associate of Applied Science – Cyber Security & Computer Forensics
Certificate – Cyber Security
Bluffton University, Bluffton
Bachelor of Arts – Criminal Justice
Bohecker College, Ravenna
Associate of Applied Business – Criminal Justice
Bowling Green State University, Bowling Green
Bachelor of Arts – Criminal Justice
Master of Science – Criminal Justice*
Bowling Green State University-Firelands, Huron
Associate of Applied Science – Criminal Justice
Bachelor of Science – Criminal Justice
Bradford School, Columbus
Certificate – Legal Office Assistant
Certificate – Paralegal
Associate Degree – Legal Office Assistant
Bryant & Stratton College, Cleveland, Eastlake, Parma, Willoughby Hills
Certificate – Paralegal Studies*
Associate of Applied Science – Criminal Justice*
Associate of Applied Science – Paralegal Studies*
Associate Degree – Criminal Justice
Associate Degree – Security Technology
Associate in Criminal Justice – Criminal Justice
Associate of Science – Criminal Justice
Associate of Science – IT Security*
Bachelor of Science – Criminal Justice*
Bachelor of Science – Criminal Justice
Bachelor of Science – Criminal Justice*
Buckeye Hills Career Center, Rio Grande
Certificate – Basic Peace Officer Training
Certificate – Corrections Officer
Certificate – Public Safety
Buckeye Joint Vocational School, New Philadelphia
Certificate – Ohio Peace Officer Training Academy
Butler Tech, Hamilton
Certificate – Basic Police Academy
Certificate – Law Enforcement Institute
Tech Prep program – Criminal Justice
Carnegie Institute of Integrative Medicine and Massotherapy, Suffield
Certificate – Crime Scene Investigation
Cedarville University, Cedarville
Bachelor of Arts – Criminal Justice
Central Ohio Technical College, Newark
Certificate – Basic Police Academy: Ohio Peace Officer Training
Associate of Applied Science – Criminal Justice Technology
Associate of Applied Science – Forensic Science Technology
Associate of Applied Science – Law Enforcement Technology
Chancellor University, Cleveland
Certificate – Criminal Justice
Certificate – Paralegal
Associate Degree – Criminal Justice*
Associate of Applied Science – Paralegal
Associate of Science – Criminal Justice
Bachelor Degree – Criminal Justice*
Bachelor of Science – Criminal Justice
Bachelor of Science in Business Administration – Forensic Accounting
Cincinnati State Technical and Community College, Cincinnati
Certificate – Paralegal
Associate Degree – Safety and Security Management
Associate of Science – Legal Assistant
Associate of Technical Studies – Law Enforcement
Clark State Community College, Springfield
Certificate – Basic Peace Officer Academy
Certificate – Judicial Reporting Scopist
Departmental Certificate – Judicial Reporting Scopist
Associate of Applied Business – Judicial Reporting: Broadcast Captioning / CART option
Associate of Applied Business – Judicial Reporting
Associate of Applied Science – Corrections
Associate of Applied Science – Court Broadcast Captioning / CART
Associate of Applied Science – Criminal Justice Technology
Associate of Applied Science – Judicial Reporting
Cleveland State University, Cleveland
Bachelor Degree – Criminology
College of Mount St. Joseph, Cincinnati
Associate of Arts – Paralegal
Bachelor of Arts – Paralegal
Bachelor of Science – Criminology / Sociology
Certificate – Paralegal
Columbus State Community College, Columbus
Certificate – Counter-Terror Training Unit
Certificate – EMT: Basic
Certificate – EMT: Paramedic
Certificate – Fraud Examination
Certificate – Paralegal
Certificate – Police Academy
Associate of Science – Emergency Medical Services
Associate of Science – Fire Science
Associate of Science – Law Enforcement – Corrections
Associate of Science – Law Enforcement
Associate of Science – Paralegal
Cuyahoga Community College, Cleveland
Certificate – Court Reporting Technologies
Professional Certificate – Paralegal Studies
Associate of Applied Business – Captioning and Court Reporting
Associate of Applied Business – Paralegal Studies
Associate of Applied Science – Law Enforcement: Basic Police Academy
Associate of Applied Science – Law Enforcement: Corrections
Associate of Applied Science – Law Enforcement: Security Administration
Associate of Applied Science – Law Enforcement
Daymar College, Lancaster
Associate Degree – Criminal Justice
Associate of Science – Criminal Justice
Diploma – Paralegal*
Defiance College, Defiance
Associate of Science – Criminal Justice
Bachelor of Science – Criminal Justice
Bachelor of Science – Digital Forensic Science
Bachelor of Science – Forensic Science
Master of Business Administration – Business Administration: Criminal Justice
Delaware Area Career Center, Delaware
Certificate – Law Enforcement Academy
Eastland-Fairfield Career and Technical Schools, Groveport
Career & Technical Certificate – Criminal Justice: Law Enforcement
Certificate – Police Officer Training Academy: Basic
Edison Community College, Piqua
Associate Degree – Office Systems Management: Legal Office Support*
Associate Degree – Paralegal Studies
Ehove Career Center, Milan
Certificate – Emergency Telecommunicator
Certificate – Police Academy
ETI Technical College, Niles
Associate of Applied Business – Legal Assistant
Associate of Arts in Business – Criminal Corrections
Fortis College, Centerville
Associate Degree – Homeland Security*
Associate of Applied Science – Paralegal
Certificate – Criminal Justice
Great Oaks Institute of Technology and Career Development, Cincinnati
Diploma – Great Oaks Security Academy
Diploma – Law Enforcement
Greene County Career Center, Xenia
Associate of Science – Criminal Justice
Herzing University, Toledo
Associate Degree – Legal Assisting/Paralegal
Hocking College, Nelsonville
Associate in Applied Science – Natural Resources Law Enforcement
Associate in Applied Science – Police Science
Associate in Applied Science – Social Services, Corrections and Criminal Justice
Associate in Technical Studies – Fire and Emergency Services
ITT Technical Institute, Dayton, Hilliard, Maumee, Norwood, Strongsville, Warrensville Heights, Youngstown
Associate of Applied Science – Criminal Justice
Associate of Applied Science – Criminal Justice*
Bachelor of Science – Information Systems Security*
Ivy Bridge College, Tiffin
Associate in Criminal Justice – Corrections*
Associate in Criminal Justice – Homeland Security*
Associate in Criminal Justice – Law Enforcement*
Kaplan College, Columbus, Dayton
Associate of Applied Business – Criminal Justice
Associate of Arts in Business – Criminal Justice
Kent State University, Kent
Associate of Applied Science – Legal Assisting,
Bachelor of Arts – Justice Studies
Certificate – Basic Peace Officer Training
Certificate – Nurse Paralegal
Dual Bachelor of Arts / Master of Arts – Justice Studies
Master of Arts – Justice Studies
Kent State University Ashtabula Campus, Ashtabula
Associate of Arts – Justice Studies
Bachelor of Arts – Justice Studies
Master of Arts – Justice Studies
Kent State University East Liverpool Campus, East Liverpool
Associate of Arts – Justice Studies
Bachelor of Arts – Justice Studies
Master of Arts – Justice Studies
Kent State University Stark Campus, Canton
Associate of Arts – Justice Studies
Bachelor of Arts – Justice Studies
Kent State University-Trumbull Campus, Warren
Associate of Applied Science – Legal Assisting Technology
Associate of Arts – Justice Studies
Bachelor of Arts – Justice Studies
Kent State University-Tuscarawas Campus, New Philadelphia
Certificate – Computer Forensics and Information Security
Associate of Arts – Justice Studies
Bachelor of Arts – Justice Studies
Lake Erie College, Painesville
Bachelor of Science – Criminal Justice
Lakeland Community College, Kirtland
Associate of Applied Science – Paralegal Studies*
Associate of Science – Corrections
Associate of Science – Criminal Justice
Associate of Science – Emergency Management Planning
Associate of Science – Law Enforcement
Lincoln College of Technology, Cincinnati/Downtown
Certificate – Criminal Justice
Certificate – Cyber Crime Investigation
Certificate – Homeland Security
Certificate of Achievement – Legal Interpretation and Translation
Certificate of Achievement – Legal Interpretation
Certificate of Achievement – Paralegal Studies
Diploma – Criminal Justice
Associate in Science – Paralegal Studies
Associate of Applied Business – Criminal Justice
Associate of Science – Criminal Justice*
Bachelor of Science – Corrections
Bachelor of Science – Crime Investigator
Bachelor of Science – Criminal Justice & the Study of the Criminal Mind*
Bachelor of Science – Criminal Justice and the Study of the Criminal Mind*
Bachelor of Science – Criminal Justice
Bachelor of Science – Forensics
Bachelor of Science – Information Management and Security*
Bachelor of Science – Law Enforcement
Graduate Certificate – Emergency Planning
Master of Science – Security Administration
Lorain County Community College, Elyria
Certificate of Proficiency – Police Science
Technical Certificate – Computer and Digital Forensics
Associate of Applied Science – Computer and Digital Forensics
Associate of Applied Science – Justice Systems: Corrections
Associate of Applied Science – Justice Systems – Police Science
Lourdes University, Sylvania
Associate of Arts – Criminal Justice
Bachelor of Arts – Criminal Justice
Marion Technical College, Marion
Associate Degree – Paralegal Studies
Associate of Science – Criminal Justice
Certificate – Law Enforcement: Peace Officer
Miami Jacobs Career College, Columbus, Dayton, Springboro
Certificate – Court Reporting
Certificate – Criminal Justice
Certificate – Legal Office Assistant
Certificate – Security and Investigation
Associate Degree – Court Reporting
Associate Degree – Criminal Justice
Associate Degree – Legal Office Technology
Associate Degree – Paralegal Studies
Associate of Applied Science – Paralegal Studies
Associate of Science – Criminal Justice
Mid-East Career and Technology Centers, Zanesville
Career Training – Criminal Justice
Muskingum University, New Concord
Bachelor of Arts – Criminal Justice
National College, Kettering
Associate Degree – Paralegal Studies
National Institute of Technology, Cuyahoga Falls
Associate of Applied Science – Criminal Justice
North Central State College, Mansfield
Certificate – Forensic Science
Associate of Science – Criminal Justice: Peace Officer*
Associate of Science – Criminal Justice
Associate of Science – Paralegal Studies
Bachelor of Science – Criminal Justice
Northwest State Community College, Archbold
Associate of Applied Business – Paralegal
Associate of Applied Science – Computer Crimes
Associate of Applied Science – Law Enforcement Academy
Notre Dame College, South Euclid
Graduate Certificate – Homeland Security*
Master of Arts – Security Policy Studies*
Ohio Business College, Columbus
Associate Degree – Legal Assistant
Ohio Dominican University, Columbus
Bachelor of Arts – Criminal Justice
Bachelor of Arts – Peace and Justice
Ohio Northern University, Ada
Bachelor of Science – Criminal Justice
Bachelor of Science – Forensic Biology
Ohio University-Chillicothe Campus, Chillicothe
Associate of Applied Science – Law Enforcement Technology
Bachelor Degree – Criminal Justice
Ohio University-Lancaster Campus, Lancaster
Associate of Applied Science – Law Enforcement
Bachelor of Science – Criminal Justice
Ohio University-Southern Campus, Ironton
Associate of Science – Criminal Justice
Owens Community College, Perrysburg
Associate of Applied Science – Corrections
Associate of Applied Science – Criminal Justice Technology
Associate of Applied Science – Emergency Management
Associate of Applied Science – Military Science
Associate of Applied Science – Peace Officer Training,
Associate of Applied Science – Public Safety Communications
Remington College, Cleveland, North Olmsted
Associate of Science – Criminal Justice*
Bachelor of Science – Criminal Justice*
Rhodes State College, Lima
Associate Degree with Police Training – Police Officer College Basic Training Academy
Associate of Applied Business – Paralegal/Legal Assisting
Associate of Applied Business / Associate of Applied Science – Criminal Justice: Corrections
Associate of Applied Business / Associate of Applied Science – Criminal Justice: Law Enforcement
Sinclair Community College, Dayton
Associate of Applied Science – Criminal Justice Science: Corrections
Associate of Applied Science – Criminal Justice Science: Law Enforcement
Associate of Applied Science – Paralegal
Certificate – Corrections
Certificate – Homeland Security
Certificate – Law Enforcement
Southern State Community College, Hillsboro
Associate of Applied Science – Law Enforcement
Certificate – Private Security
Stark State College of Technology, North Canton
Associate of Science – Cyber Security and Computer Forensics Technology
Certificate – Legal Assisting Technology
Stautzenberger College, Maumee
Associate of Applied Business – Broadcast Captioning
Associate of Applied Business – Court Reporting
Associate of Applied Business – Legal Secretary
Associate of Applied Business – Paralegal
Associate of Arts in Business – Court Reporting
Certificate – Scopist
Stautzenberger College-Brecksville, Brecksville
Associate of Applied Business – Broadcast Captioning
Associate of Applied Business – Court Reporting
Certificate – Broadcast Captioning
Certificate – Court Reporting
Terra State Community College, Fremont
Associate of Applied Science – Law Enforcement: Criminal Justice
Associate of Applied Science – Law Enforcement: Police Science
The University of Findlay, Findlay
Certificate – Administrative and National Security Policy
Certificate – Community-Based Corrections
Certificate – Criminal Justice Administration
Certificate – Disaster Management
Certificate – Information Assurance
Certificate – Juvenile Justice
Certificate – Legal Courts
Certificate – Policing
Certificate – Rehabilitation / counseling
Associate of Arts – Criminal Justice Administration
Bachelor of Arts – Criminal Justice Administration
Bachelor of Science – Criminal Justice Administration
Bachelor of Science – Forensic Science
Graduate Certificate – Emergency and Disaster Management
The University of Toledo, Toledo
Associate of Science – Legal Secreterial Technology
Associate of Science – Paralegal Studies
Bachelor of Arts – Law and Social Thought
Bachelor of Science – Criminal Justice
Bachelor of Science – Paralegal Studies
Tiffin University, Tiffin
Associate in Criminal Justice – Criminal Justice
BS – Criminal Justice: Degree Completion*
Bachelor Degree – Criminal Justice
Bachelor Degree – Forensics
Bachelor of Science – Cyber Defense
MS – Criminal Justice: Homeland Security*
MSCJ – Crime Analysis*
MSCJ – Criminal Behavior*
MSCJ – Justice Administration*
Union Institute & University, Cincinnati
Bachelor Degree – Criminal Justice*
Bachelor of Science – Criminal Justice Management
Master of Arts – Leadership, Public Policy, and Social Issues
University of Akron, Akron
Associate of Science – Paralegal Studies
Bachelor of Science – Criminal Justice Technology
Bachelor of Science – Emergency Management
University of Akron Wayne College, Orrville
Bachelor of Science – Criminal Justice Technology
University of Cincinnati, Cincinnati
Certificate – Criminal Justice Administration
Certificate – Criminal Justice Juvenile Corrections
Associate of Science – Criminal Justice Tech: Corrections
Associate of Science – Criminal Justice Tech: Forensics
Associate of Science – Criminal Justice Tech: Law Enforcement
MS – Criminal Justice*
University of Cincinnati-Clermont College, Batavia
Professional Certificate – Forensics
Associate Degree – Corrections
Associate Degree – Forensics
Associate Degree – Law Enforcement with Police Academy Option
Associate of Applied Science – Criminal Justice Technology
Associate of Applied Science – Paralegal Technology
Bachelor of Science – Criminal Justice
University of Cincinnati-Raymond Walters College, Blue Ash
Certificate – Criminal Justice Administration
Certificate – Juvenile Corrections
University of Dayton, Dayton
Bachelor of Arts – Criminal Justice Studies
University of Mount Union, Alliance
Major in Applied Criminal Justice
University of Northwestern Ohio, Lima
Diploma – Paralegal
Associate of Applied Science – Legal Assistant
Associate of Applied Science – Legal Office Management
Associate of Science – Information Technology / Computer Forensics
Associate of Science – Information Technology / Network Security
University of Phoenix, Beachwood, Columbus, Dayton, Independence, West Chester, West Lake
Associate of Arts – Criminal Justice*
Bachelor of Science – Criminal Justice Administration: Human Services*
Bachelor of Science – Criminal Justice Administration: Management*
Bachelor of Science – Criminal Justice Administration*
Bachelor of Science – Organizational Security Management*
Master of Science – Administration of Justice and Security*
Urbana University, Urbana
Bachelor of Science – Criminal Justice Leadership
Bachelor of Science – Criminal Justice
Master of Science – Criminal Justice Administration*
Washington State Community College, Marietta
Bachelor of Science – Corrections
Bachelor of Science – Law Enforcement
Wilmington College of Ohio, Wilmington
Bachelor of Science – Criminal Justice
Xavier University, Cincinnati
Certificate – Corrections
Certificate – Criminal Justice
Associate of Science – Corrections
Associate of Science – Criminal Justice
Bachelor of Science – Criminal Justice
Master of Science – Criminal Justice
Zane State College, Zanesville
Associate of Applied Science – Paralegal Assisting Technology
Bachelor of Science – Correctional Science
Bachelor of Science – Criminal Justice
Bachelor of Science – Police Science
Check out our Top Online Criminal Justice Degree Programs for 2015
Back to States
FAQ
Home
Rankings
Features
Resources
Contact Us
About CJD Hub