This is a Career Guide for Online Master's in Criminal Justice Majors. Follow along to answer any questions you may have about this degree.
There are many benefits to getting an online Masters in Criminal Justice. It is a great way to separate yourself in the field and enter supervisory, policy forming, and leadership roles in a range of government departments and agencies, businesses, universities, non-profits, and more. Criminal justice is an incredibly diverse field, and a master's degree in it will expose you to all that you can do in it, plus give you the tools to execute what you've learned.
Featured Schools
The following programs are designed for students who:
Wish to further their criminal justice careers.
Are looking to enter the field upon graduating.
Want to do important research, teaching, or advocacy within the field.
Are looking to eventually earn their doctorate in criminal justice.
Getting A Criminal Justice Degree Online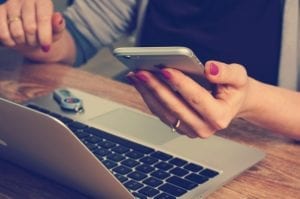 When getting an online criminal justice degree from a top-ranking school, students can rest assured that their master's degree will be the same high-quality degree as one awarded to their on-campus peers. In fact, at many institutions, the courses online have the same instructor as those taken in person.
Online degree programs offer students much more flexibility so that they are able to balance their work and family life while expanding their education. Many of the programs are designed with working professionals in mind so that there is the least disruption to their work schedule possible.
Not only is studying online convenient for a student's schedule by allowing them to study when they have available time, but it saves them some time and money by simply eliminating travel to and from campus multiple times per week. While some online programs are 100% online, there are many that do have components which may require the student to visit campus. When looking for an online program to enroll in, students should be sure to examine all of the details and be sure that they will be able to participate in any on-campus requirements.
Criminal Justice Careers
The criminal justice field has rapidly changed in the digital era and with the expansion of law enforcement and anti-terrorism agencies at the federal, state, and local levels. A Masters in Criminal Justice can thrust you into the upper levels of the field by giving you cutting-edge information about how the field has changed alongside tried and true theories, methods, and personal development that are highly demanded.
After earning your degree, you can be qualified to work in the following criminal justice careers:
Forensic Science Technician
Corrections Officer and/or Bailiff
Information Security Analyst
Working for the CIA, FBI, or Departments of Defense or State, among other roles
Private Detective or Investigator
Probation Officer
Victim Advocate
Law Enforcement
Criminal Justice Educator
And many others within the criminal justice system.
Criminal Justice Salary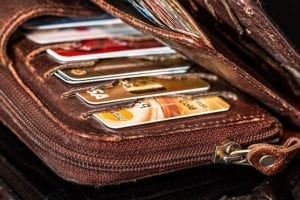 While working a criminal justice job can be a rewarding experience, allowing those who pursue these careers to feel as though they are making a real difference in the world. The monetary rewards for these jobs can vary a good deal. In most cases, the higher the degree held, the higher salary will generally follow.
A criminal justice salary can average between $12.04 per hour working as a Security Officer to a $24.54 hourly wage for a Private Investigator. Other criminal just careers and salaries reported include Police officers at $20.53 per hour, a Victim Advocate at $15.63 per hour, and a Fraud Investigator who can make an average of 18.23 per hour.
What can you do with a criminal justice degree?
There are a wide variety of jobs that graduates of a criminal justice degree program are able to hold in areas such as law enforcement, security, corrections, the court system, and more. While the entry-level positions in many cases require an undergraduate degree, and with a Masters's in Criminal Justice or doctoral degree, there are more advanced career options that become available. Just a few of the career options available with a criminal justice degree are:
Police Officer or Detective
Probation Officer
Correctional Counselor
Security Officer
Custom Protection Officer
Field Investigator
Private Investigator
Case Manager
Loss Prevention Manager
Siu Investigator
Fraud Investigator
Social Worker
Paralegal
Victim Advocate
Records Coordinator
Criminal Justice Research Analyst
Criminal Justice Educator
As you can see from the list above of possible criminal justice jobs there are some vast differences. You can choose between jobs that are in the public sector or those in the private sector. While working in law enforcement, corrections, or the court system is what the average lay-person would think of when it comes to a criminal justice career, there are a lot of other options, such as working for insurance companies investigating claims to ensure against fraud, teaching criminal justice, or work with data as a research analyst. Working in the field of criminal justice can lead to a fulfilling career for those with a strong moral compass and who strive to make a difference in the world.
How much does a police officer make with a master's degree?
In order to become a police officer, educational requirements can start with a high school diploma or equivalent. Some police departments may require some college experience or a degree. There is usually a period of training at the agency's academy before being allowed to perform any on-the-job training.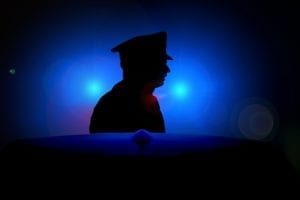 It is usually required that candidates be at least 21 years old with no prior felonies. As with most employment, failure to pass a drug test will result in disqualification for the position.
$52,972 to $55,234 was the average salary reported for a Police Patrol Officer holding a master's degree or MBA according to Salary.com. $52,705 – $54,872 is the average salary reported for the same job for those who hold a bachelor's degree and $52,384 – 54,510 for those with an associate degree.
$62,960 per year or $30.27 per hour was the 2017 average annual pay for a police officer or detective according to the Bureau of Labor Statistics.
It should be noted that while the rankings of police officers may change from one location to another, a detective position is considered to be higher than that of an officer. In some agencies, a minimum of a bachelor's degree is required to become a detective.
How much money do profilers make?
A criminal profiler generally works with law enforcement agencies or sometimes with agencies in the private sector to help solve crimes. Often they will review crime scene evidence, the case files, and suspect files so that they can create a criminal profile as well as create a theory on what they believe is likely to have happened during the crime.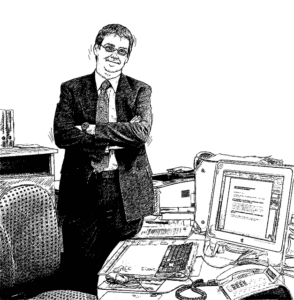 The profession was the object of Hollywood romanticism during the time when many crime dramas were popular across all networks, sparking the hit television show that ran from 1996 until 2000 by the name of "The Profiler."
An FBI profiler is one of the most respected jobs as a profiler. In order to become an FBI profiler, the process can be quite long. To enter the FBI, you need to have a minimum of a bachelor's degree in criminal justice, criminology, or psychology. The admissions process is extremely rigorous and difficult with both physical and intellectual testing. Then the prospective agents undergo the FBI training process in Quantico, Virginia at the end of which they will begin a field assignment.
After about 8 or 10 years of working in the field as an FBI agent, they may be eligible to switch to working for the Federal Bureau of Investigation's National Center for Analysis of Violent Crime, or NCAVC, which is where many of the criminal profilers work. A criminal profiler working with the FBI can expect to make about $48,289 to $62,787 per year.
What is the Difference Between Criminology and Criminal Justice?
While there are similarities and a degree of overlap between criminology and criminal justice studies, there are many differences between the two areas of study.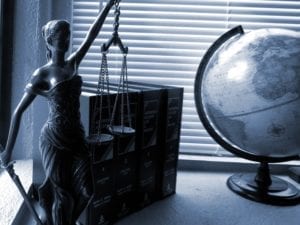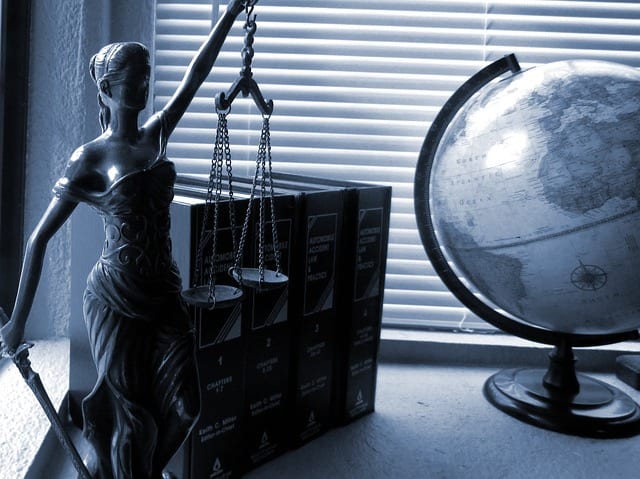 Criminology is sometimes considered to be a subset of sociology and literally means "the study of crime". The three main subdivisions of criminology are criminology, feminist criminology, and penology. Students who study criminology often gain employment in the legal field or go on to law school.
When studying criminology, students gain knowledge in the areas of American history, law, political science, forensics, statistics, psychology, and communication skills. Students will also explore the different types of crime and their consequences, causes of crime, as well as the psychological and sociological nature of the crime. Some positions a criminologist graduate may hold include a criminal psychologist; forensic, criminal, or medical investigator; criminal profiler; or private investigator.
Criminal justice studies are an excellent choice for those who want to go on to work in law enforcement or corrections. Students who study criminal justice will learn more about the administrative aspects of working in crime-related careers that strive to reduce crime rates or impose consequences on those who commit crimes.
Many criminal justice jobs deal with directly addressing crimes and criminal behavior. Those who are successful in the field generally are responsible and honest with excellent observational and analytical skills. A few examples of positions that might be held are a police officer, game warden, probation officer, bailiff, court clerk, or paralegal.
What can you do with a major in Criminology?
While criminal justice and criminology are related areas of study and some overlap does occur in what they study, they are different majors with different strengths. Criminology is very similar to sociology, in fact, the subject is considered to be a subset of sociology in which deviant or criminal behavior is studied.
Of course, different types of degrees and specializations can affect the job in which you are best qualified for to some extent. Generally, those who major in criminology are able to go on to become a:
Criminal psychologist
Criminal Profiler
Forensic psychology
Forensic science technician
Forensic or criminal investigator
Intelligence Analyst
Rehabilitation planner
Social worker
Youth worker
Community development worker
Community service officer
Like those who earn a criminal justice degree, students who major in criminology may go on to become paralegals, private investigators, or find work in law enforcement or corrections. Holding a degree in criminology can provide an insight into criminal behavior, allowing them to excel at any of these jobs.
Most all jobs encourage and reward additional education, whether it be a graduate certificate, or going on to earn a master's degree or doctorate. Also, depending on where you decide to go to college, you may even be able to get a dual degree in criminology and criminal justice, expanding your knowledge and career options.
Related:
TOP 10 MOST USEFUL CRIMINAL JUSTICE MAJORS FOR 2021
TOP 10 ROTC PROGRAMS FOR CRIMINAL JUSTICE MAJORS