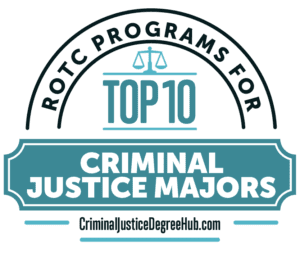 Here is a list of the Top 10 ROTC Programs for Criminal Justice Majors. Follow along to learn more about these programs.
Students who want to major in criminal justice for a career in law enforcement would be smart to check out the benefits the ROTC provides. Not every ROTC student intends to spend their entire career in the military; many are simply using the ROTC as an opportunity to get an education they would not be able to afford otherwise. For future law enforcement officers, the discipline, training, and networking opportunities of the ROTC can be especially valuable. By understanding the ROTC benefits that apply to your life and degree, you can determine if it is a good choice for your long-term goals and career plans.
Featured Schools
A common advantage associated with the Reserve Officers' Training Corps is the potential for merit-based scholarships. You can help cut the cost of your degree by obtaining a scholarship. The program also prepares students to work in a leadership role when they graduate and gives students the opportunity to join the military, reserves, or National Guard when they complete their degree as an officer. Along with the financial advantages, the ROTC program does not require students to pay for any books, supplies, or equipment associated with the program. Any equipment you need for your training in the ROTC program is provided without adding to your costs. That allows you to focus on your training and education rather than the financial aspects of your degree.
Our Process: Ranking the Best ROTC College for Criminal Justice Majors
The process of ranking the best ROTC programs for criminal justice majors had several layers. First of all, Criminal Justice Degree Hub editors researched all ROTC programs in the US, then narrowed down the list to colleges that are also known for their exceptional criminal justice programs. Finally, programs were ranked according to four crucial factors: Alumni Salary, Cost, Reputation, and Student Satisfaction. Data comes from IPEDS, College Scorecard, Niche, and U.S. News & World Report's criminal justice ranking.
1. George Mason University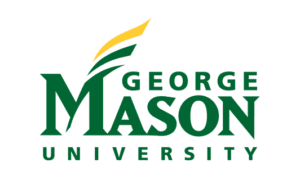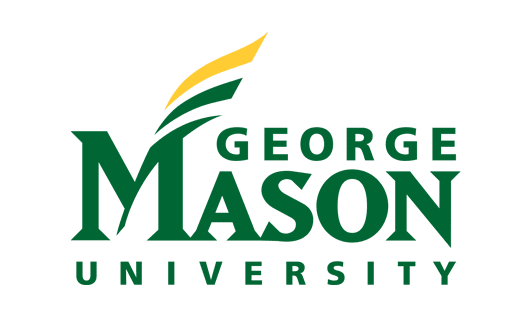 George Mason University is undoubtedly one of the best ROTC colleges for criminal justice majors. Being a member of the Patriot Battalion gives students a chance to experience military culture and life while attending one of the largest public universities in Virginia. Cadets participate in leadership training exercises and tactical exercises such as obstacle courses, navigation exercises, and field training exercises to build their skills and then compete against other schools in the Ranger Challenge Competition.
George Mason University's College of Humanities and Social Sciences offers a BS in Criminology, Law and Society with a criminal justice concentration. This degree gives students the knowledge and training they need to prepare them for law enforcement, homeland security, corrections, and other criminal justice careers. Students can choose between an internship that will give them experience in the field or a minor in a field that complements the criminology degree.
Program: BS in Criminology, Law, and Society
2. University of South Florida
The University of South Florida is home to one of the best ROTC programs in the nation, with programs available for every branch of the US armed forces. In addition, the school has a Joint Military Leadership Center, which promotes cooperation and collaboration between cadets from the different branches. Regardless of the branch, the ROTC programs at the University of South Florida give cadets the training they need to become confident and competent military officers and leaders. Students who are unsure about a military future can participate in the Army ROTC program for two years without any obligation for military service.
The College of Behavioral and Community Sciences at the University of South Florida offers a BA in Criminology. This degree prepares students for a variety of careers in the criminal justice field, including corrections, law enforcement, and careers in the judiciary. Upon graduation, students will be ready to continue on to graduate school or pursue professional training in the field.
Program: BA in Criminology
3. Northeastern University

If you're looking for top-ranked ROTC programs, consider the ROTC program at Northeastern University. The Department of Military Science offers an Army ROTC program that partners with the JROTC to foster good citizenship, community service, and a sense of duty and responsibility. The program focuses on team building, discipline, and leadership. Cadets learn to make good decisions under stress and in all kinds of environments.
The School of Criminology and Criminal Justice at Northeastern University offers a BS in Criminal Justice that provides the skills and knowledge students need to prepare for a career in criminology, criminal justice, and similar fields. Students will gain an understanding of crime and learn how to predict and explain crimes. Graduates are qualified to contribute to public policy within the field of criminal justice.
Program: BS in Criminal Justice
4. University of Cincinnati

The University of Cincinnati offers some of the best ROTC programs for both Army and Air Force. The Army ROTC program recruits students with leadership potential and shapes them into strong, capable military leaders. Cadets develop the skills they need to succeed in today's Army. Cincinnati's Air Force ROTC program focuses on developing leadership skills and providing the education and training cadets need to be first-class Air Force officers.
The University of Cincinnati offers a Bachelor of Science in Criminal Justice that gives students a thorough grounding in understanding criminality and the criminal justice system. Graduates are prepared to become leaders in law enforcement, policy, and other criminal justice careers. Students can combine the school's top-ranked criminal justice program with one of its top-ranked ROTC programs for a combo that will prepare them for a great career that continues beyond their military service requirements.
Program: BS in Criminal Justice
5. Temple University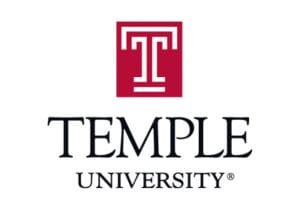 The Army ROTC program at Temple University is near the top of the ROTC rankings for having one of the best leadership courses in the nation. Students who choose to learn leadership skills through the Army ROTC program will enrich their college experience as well as their future lives. Army ROTC is the beginning of a challenging, exciting, and rewarding military career. Cadets who wish to complete the ROTC program in two years must complete a rigorous training program prior to beginning the advanced ROTC course. Students who enroll in Army ROTC are may be eligible for stipends and scholarships that help reduce the cost of their college education.
The College of Liberal Arts at Temple University offers a Bachelor of Arts in Criminal Justice that provides a strong foundation in all areas of criminal justice, including criminal law, research methods, and criminal justice statistics. Graduates will be prepared to hold jobs in a variety of positions within the criminal justice field.
Program: BA in Criminal Justice
6. University of Illinois at Chicago

The Chicago Army ROTC Fire Battalion at the University of Illinois at Chicago pushes students to test their limits and discover what it's like to be an officer in the US Army. Cadets participate in activities such as leadership training exercises, super lead lab, fitness challenges, career day, and a military ball. Students train for the Ranger Challenge, learn how to navigate using maps and compasses, and push themselves to excel both physically and mentally.
Like many ROTC colleges, the University of Illinois at Chicago offers an undergraduate degree in the criminal justice field. The BA in Criminology, Law, and Justice is a liberal arts degree that covers subjects such as Law and Society, Criminology, Police in Society, and Introduction to Forensic Science. The program provides students with the education they need to pursue a career in criminology.
Program: BA in Criminology, Law, and Justice
7. Indiana University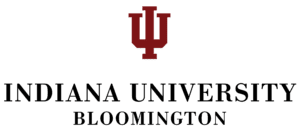 Indiana University Bloomington offers both Army and Air Force ROTC. Army ROTC gives college students the academic, military, and leadership training they need to become officers in the United States Army. Cadets in the Army ROTC experience leadership, friendship, adventure, culture, and success—both in the military and in their future lives. Indiana's Air Force ROTC program prepares the next generation of Air Force leaders. In ROTC rankings, the Air Force ROTC program at Indiana University Bloomington was listed as "highly effective" by Air Force ROTC Headquarters and came in 3rd in fitness scores nationwide.
The College of Arts + Sciences at Indiana University Bloomington offers a BA in Criminal Justice that offers a solid understanding of crime theory, criminal justice perspectives, and historical justice systems. Students can choose electives that match their interests and career goals.
Program: BA in Criminal Justice
8. Washington State University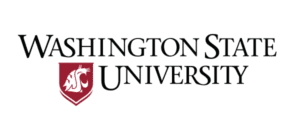 The Cougar Battalion at Washington State University is a Senior ROTC program that has trained many highly qualified cadets for military service as Army lieutenants. Students can participate in the program for two years without making a commitment to military service. The Cougar Battalion works to develop cadets into strong leaders, athletes, and scholars who are prepared to serve their country, leading and training soldiers in the US Army.
The Department of Criminal Justice and Criminology at Washington State University offers a BA in Criminal Justice that paves the way for students to embark on careers in the courts, law enforcement, corrections, juvenile justice, and more. Students learn to think critically, communicate effectively, and act ethically. The curriculum is aligned with the standards put forth by the Academy of Criminal Justice Sciences, and graduates are prepared to continue on to graduate school if they choose.
Program: BA in Criminal Justice
9. Sam Houston State University

The Department of Military Science (ROTC) at Sam Houston State University produces cadets who are qualified to serve as officers in the US Army. The program gives cadets the leadership skills they need to fill the role of the second lieutenant. Students also develop strong character traits during the program. The ROTC program includes field training exercises, a fitness program, and more. The Bearkat Battalion wears a patch that has a star, a tree, and a raven. The raven is a symbol for General Sam Houston, the trees are for the pines that surround the university, and the star symbolizes the great state of Texas.
The College of Criminal Justice at Sam Houston State University offers a Bachelor of Arts or Science in Criminal Justice that is available both online and on campus. There is also a Victim Studies degrees available. Students who wish to earn a Bachelor of Arts are required to take additional credits in a foreign language, while those who wish to earn a Bachelor of Science take additional social science courses.
Program: BA or BS in Criminal Justice
10. University of South Carolina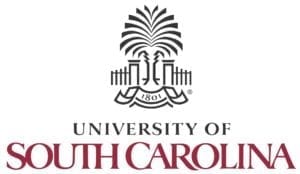 The University of South Carolina is one of just a few ROTC colleges to offer programs for the Air Force, Navy, and Army. Students can join the ROTC regardless of which degree they choose as their major. The ROTC program emphasizes the importance of academic study while instilling valuable leadership skills that will serve students well throughout their academic, military, and civilian lives. Cadets build strong networks with their peers during the ROTC program.
The University of South Carolina offers a BA in Criminology and Criminal Justice that emphasizes the latest research and offers instruction in all aspects of the legal system, social deviance, administration theory, law enforcement, crime prevention, and juvenile justice systems. Students have the opportunity to participate in an educational internship experience that will enhance and enrich their education.
Program: BA in Criminology and Criminal Justice
Can I Get a Scholarship from the ROTC?
A key advantage of an ROTC program is the opportunity to obtain scholarships. An ROTC scholarship is a merit-based scholarship, so you must meet the standards set by the ROTC program to qualify for the program.
The ROTC scholarship requirements may vary slightly based on the branch of service and the availability of the scholarship. As a general rule, the Navy ROTC scholarship requires students to be at least 17 years old and a U.S. citizens. You must also be younger than 23 years old to qualify for the scholarship. Students must finish their high school degree or an equivalent program, such as a GED. You must be qualified physically and medically to serve in the military and you must not have any criminal background. You are also not allowed to have tattoos or piercings that disqualify you from military service.
While the basic standards for the Air Force ROTC scholarship are similar to the Navy scholarship, you should be aware that the standards for academic achievement may differ slightly. As a general rule, you must have a 2.5 GPA or higher for an ROTC program scholarship; however, some programs and colleges may set higher standards for entrance into the program and for the scholarship.
The Army ROTC scholarship acceptance rate is relatively low when compared to the number of applicants. For high school students who apply for a three-year or four-year scholarship, around 2,000 receive the scholarship. There are options available for students who are in their second or third year of college, as well as those who join the ROTC after getting into college. The school-wide scholarships on campus may have lower standards and offer more options for students. As a general rule, around 25 percent of students in the ROTC program are given a scholarship. While the exact rate depends on the year and the number of applicants, students in the program do receive a stipend each month, which can help with the costs of college.
Is ROTC a Hard Commitment?
The ROTC commitment falls into three primary categories: leadership, academic, and physical. Students must meet the ROTC physical requirements to qualify for the program and stay in the program. The physical requirements require students to engage in physical training as a unit and maintain their ability to meet the standards for the military.
Students are expected to complete studies and military coursework as part of their academic studies. They must also maintain a 2.5-grade point average or higher, and cannot fail classes. In the case of ROTC active duty students, the leadership qualifications may relate directly to your service as well as the training programs you participate in throughout your degree program. The leadership aspect differs based on your level of training. Generally, students in their first and second years of college are in training for leadership. As you reach your junior year of college, you move into more active leadership roles.
The commitment to training and education is a complex process. Students will spend a reasonable amount of their time in training each month and are required to finish any studies set by the program. In the third year of the program, students are required to make and execute training plans with cadets. That commitment plays a key role in the potential for a career in the military.
After finishing a degree, students commit to military service for a set number of years. The military commitment applies to students who complete the program with a scholarship and those who go through the program without a scholarship. The purpose of the program is military leadership and training, so students are required to commit to active duty when they finish a degree. The exact commitment to military service may vary slightly; however, students should expect to spend a few years in the military as an officer. They can continue in the military after finishing the initial contract or move into the private sector.
Related Rankings:
Top 10 Law Enforcement Degree Programs
10 Campus Homeland Security Degree Programs
Top 10 Online Homeland Security Programs