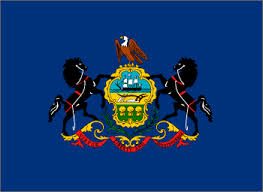 There are 7,000 sworn officers and civilians who make up the Pennsylvania State Police force and support system. This is just a fraction of the thousands and thousands of individuals who keep the state's correctional facilities, police departments, and other criminal justice organizations running smoothly.
Those considering a criminal justice career can check out the most common criminal justice jobs in the Keystone State to help them choose a course of study.
Featured Schools
What Are the Common Criminal Justice Jobs in Pennsylvania?
According to research by the Pennsylvania State University, criminal justice jobs are expected to continue growing for the foreseeable future, and graduates with criminal justice degrees can find jobs at the local, state, and federal levels.
Common PA criminal justice jobs include:
Some of the federal jobs available in Pennsylvania include Fish and Wildlife agents, Federal Bureau of Investigations agents, EPA officers, DEA specialists, immigration officers, National Park Service officers, USPS investigators, and Secret Service agents. State-level jobs include careers as deputy sheriffs, state police officers, state investigators, and municipal police officers.
Criminal justice jobs available in Pennsylvania include court-related careers such as research analyst, court administrator, paralegal, domestic violence counselor, and pretrial services officer. Some students choose criminal justice jobs in corrections that include parole officers, employment counselors, probation officers, correctional officers, and substance abuse specialists.
Private security jobs also rank high on the list of criminal justice jobs in Pennsylvania. For example, graduates with a criminal justice degree sometimes accept jobs in retail, commercial, industrial, and institutional security.
From federal jobs to private security, there are many opportunities for students to land a job with a criminal justice degree. Some jobs in the field only require a high school diploma. Meanwhile, others require a baccalaureate or doctoral-level degree. Students typically research the programs they wish to apply to in order to
Do I Have to Work in Law Enforcement?
Many students interested in criminal justice would like to find jobs outside of law enforcement. Fortunately, there are many criminal justice jobs outside of law enforcement.
Other criminal justice careers include the following:
Probation officers work with individuals convicted of crimes who are on probation as an alternative to a jail or prison sentence. Probation officers also work with those recently released from jail or prison. These professionals counsel their charges in ensure that they live up to the conditions of their probation. They also provide job-seeking and drug rehabilitation guidance, as needed.
Court clerks help keep legal proceedings on track. They handle clerical and administrative duties at a local courthouse.
Intelligence analysts conduct surveillance and gather evidence to help prevent crimes. Crimes investigated include drug violence, money laundering and terrorism.
Private investigators work directly for individuals or organizations to investigate everything from financial fraud to marital infidelity.
Criminal justice graduates can also become security guards, park rangers or paralegals, among dozens or hundreds of other criminal justice career opportunities. There are many other related fields that graduates can choose since criminal justice degrees provide a diverse background for online and on-campus students.
How Is the Job Market in Pennsylvania?
According to ZipRecruiter, there is a healthy number of criminal justice jobs in Pennsylvania, and demand is on the rise. As of the time of this writing, the average pay for criminal justice jobs in PA was approximately $56,000. That averages out to $26.77 per hour or $4,640 per month.
The majority of criminal justice careers in Pennsylvania pay between $28,000 and $59,000. The top earners make about $90,000 on average while the bottom earners take home $19,000. This averages out to $32,000, with an increase in pay depending on opportunities for advancement.
The biggest factors for how much criminal justice graduates make in Pennsylvania depend on years of experience, location, and skillsets. As in many other careers, living closer to urban areas typically gives criminal justice professionals a better chance of landing high-paying jobs.
Where Are the Best Cities for Criminal Justice Jobs?
According to Ziprecruiter, Pittsburgh has the highest salary ($59.492) for criminal justice careers in PA. Filling out the top five, criminal justice jobs in Harrisburg pay nearly the same at $58,862. Philadelphia, Shippensburg and Chambersville offer similar average salaries that range between $57,000 and $58,000.
Becoming a criminal justice major opens the doors for hundreds of jobs. There are many lucrative jobs in criminal justice outside the police department. For example, students can choose concentrations that help them land jobs as court clerks, probation officers or correctional officers.
Taking salary and interest into account, students need to determine which criminal justice career makes them feel the most fulfilled.
Related:
Best Online Criminal Justice Programs in Pennsylvania
Criminal Justice in Pennsylvania