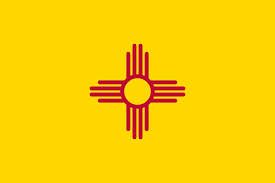 If you are looking for a criminal justice school in New Mexico, you've come to the right place.
There are reasons why New Mexico is called the "Land of Enchantment."
Featured Schools
No state in the country is as steeped in history with three cultures — Native American, Hispanic, and Anglo — that have lived side-by-side for hundreds of years. The natural beauty found in Northern New Mexico is vastly different from the rugged, Western feel of the southern part of the state.
URBAN AREAS ARE FEW
Santa Fe, "The City Different," earns its moniker from being a tourist destination with a thriving arts community, a vast array of museums, and some of the finest food in the world. Walk into any restaurant and you will hear the state question: "Red or green?"
The oldest capital in the United States, Santa Fe's charm belies serious social issues that are often overlooked.
Albuquerque, an hour south of Santa Fe, is the largest city in New Mexico. It is a thriving business center with some of the same natural beauty as its neighbor to the north. But like Santa Fe, socio-economic issues in Albuquerque have given rise to serious crime concerns.
Another four hours south of Albuquerque is Las Cruces, a retirement community that is only 60-plus miles from Mexico. Mostly known for agriculture crops, Las Cruces is home to New Mexico State and the Chile Pepper Institute.
POVERTY PLUS UNEMPLOYMENT EQUALS CRIME
With few urban centers, New Mexico is mostly a rural state with about 2 million residents. There are not many jobs. The economy, based on tourism, agriculture, and military fluctuates. The result — some of the nation's highest poverty and unemployment rates. Crime rates, numerous statistics prove, are related to these rates.
And as New Mexico continues its methodical growth and crime statistics inch upward, more and more criminal justice jobs will need to be filled.
The scope of criminal justice jobs ranges from law enforcement to attorneys to positions within protective services.
There are 25 schools offering various criminal justice degrees that take various times to complete. According to bestcriminaljustice.com. And there are grants and scholarships available to help pay the cost of education.
Scholarships.com is a good place to begin looking for help to pay for school. The website is easy to navigate. Visit often, though, as scholarship and grant offers might be updated daily.
Specific to New Mexico, the New Mexico Higher Education Department, the College Affordability Grant, and individual schools' financial aid departments can assist in helping find ways to finance and pay for school.
Related:
HIGHEST PAYING JOBS IN CRIMINAL JUSTICE
SOME ONLINE CRIMINAL JUSTICE SCHOOLS
HOW LONG WILL I HAVE TO GO TO SCHOOL FOR A CRIMINAL JUSTICE DEGREE?