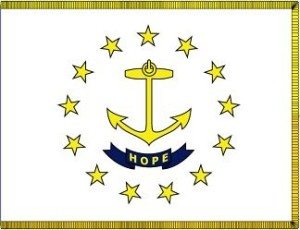 If you are looking for a criminal justice school in Rhode Island, you've come to the right place.
Situated in the New England region of northeastern United States, Rhode Island is the smallest state in area and eighth least populous state, but it is the second-most densely populated with a population of 1,050,292. Rhode Island is bordered by Massachusetts to the north and east, Connecticut to the west, and New York's Long Island to the southwest. Nicknamed the "Ocean State," Rhode Island is known for possessing large bays and inlets of the Atlantic Ocean, which comprise an estimated 14 percent of its total area. As a result, Rhode Island has a humid continental climate with warm, rainy summers and cold winters.
Featured Schools
Providence is the capital and largest city in Rhode Island, as well as the third-largest city in the New England region, with 182,042 residents. It is often called the "Creative Capital," because Providence is well-known for being home to seven educational institutions for higher learning, including the prestigious Brown University. Other local attractions that draw tourists from all over the East Coast are the state capitol building, the Newport Casino, Scenic Route 1A, Beavertail State Park, Newport Tower, and its numerous beaches.
Criminal Justice Jobs Outlook in Rhode Island
In May 2012, the Bureau of Labor Statistics records indicates that there were 10,680 jobs in criminal justice-related professions. For every 1,000 jobs, 23.575 were in the criminal justice and protective service sector. Although the location quotient for the field is just 0.96, employment in the field is expected to soar at a rate of 4.9 percent between 2010 and 2020. Employees in criminal justice jobs earn a mean annual salary of $45,780, which is equivalent to $22.01 per hour. Detectives and criminal investigators earn significantly more than average, at $77,070 each year.
Financial Aid in Rhode Island
Federal Student loans are always available to students, but other options exist as well. The following are some of the grants and scholarships for Rhode Island residents as financial assistance for college students, including those seeking a criminal justice degree:
Rhode Island State Grant – need-based grant ranging from $250 to $700 provided to students enrolled in postsecondary programs for an undergraduate degree at least part-time.
Rhode Island Academic Promise Scholarship – offered to eligible graduating high school seniors that demonstrate financial need, as well as academic promise in achieving success in higher education.
College Crusade of Rhode Island Scholarship – awarded to students that graduate from Rhode Island high schools and are pursuing postsecondary education at a participating school in the state.
Related:
HIGHEST PAYING JOBS IN CRIMINAL JUSTICE
SOME ONLINE CRIMINAL JUSTICE SCHOOLS
HOW LONG WILL I HAVE TO GO TO SCHOOL FOR A CRIMINAL JUSTICE DEGREE?