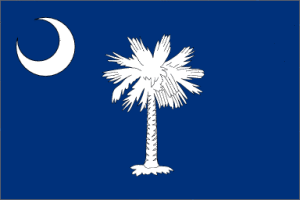 If you are looking for a criminal justice school in South Carolina, you've come to the right place.
South Carolina is a southeastern state in the United States, and many believe it to be the geographical beginning of the old American south. The state is the 24th most populated in the country, despite being only the 40th largest. South Carolina is a great place to live, especially for those who enjoy the peace and a country setting. The largest city is Columbia, with only 129,000 people. Charleston and North Charleston are other major cities, with 120,000 and 100,000 residents respectively. If you are going to find a well-paying criminal justice job, it is likely to be in one of these three cities.
Featured Schools
When you are finished with your criminal justice degree, you will be amazed at the sheer number of opportunities that are in front of you. Depending on the degree it could take you 1-4 years to be ready to work. Not only can you apply for the more obvious jobs, such as a police officer, crime scene investigator, or correctional officer, but there are probably fifty other careers you could take up. For example, criminal justice jobs include being a paralegal, district attorney, criminal defense lawyer, social worker, environmental protection agent, and law librarian. It is simply a matter of what profession you are interested in, and where you can see yourself working in 10 or 15 years.
The average salary in South Carolina for a police officer is $24,000. In contrast, a paralegal is likely to earn close to $40,000 a year, and a lawyer can earn anywhere from $60,000 to $120,000. If you are willing to do the extra education, and are interested in the legal field, being an attorney in SC is a great job. Correctional officers earn slightly more than police officers, with average salaries at $32,000 per year.
If you have been accepted to a college in South Carolina, it is time for you to start thinking about how you will pay for those classes. The best way to go about the process is to speak with the Financial Aid Office at that college. They will be happy to give you assistance in filling out forms and applying for various college-specific grants/scholarships. In addition, you should look to federal and state grants in your search for funding. In South Carolina, the SC Commission of Higher Education runs to rule over many scholarships that you could benefit from applying for.
Related:
HIGHEST PAYING JOBS IN CRIMINAL JUSTICE
SOME ONLINE CRIMINAL JUSTICE SCHOOLS
HOW LONG WILL I HAVE TO GO TO SCHOOL FOR A CRIMINAL JUSTICE DEGREE?