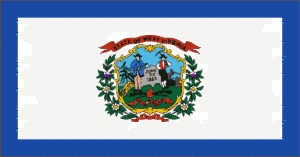 If you are looking for a criminal justice school in West Virginia, you've come to the right place.
West Virginia Background
West Virginia is located in the Appalachian region of the southern United States and is the least populated southeastern state. The state is noted for its diverse topography and mountains. These allow for a range of outdoor recreational activities such as whitewater rafting, backpacking, mountain biking, fishing, hiking, and skiing. The capital and largest city in West Virginia is Charleston, with a population density of 1,630.7 inhabitants per square mile. Although Charleston is the most populated city in the state, it is actually the least populated capital in the United States. The largest metropolitan area in West Virginia is the Huntington Metro Area, and Morgantown is home to West Virginia University (WVU). In addition to the several thousand seasonal residents who attend WVU, Morgantown has a permanent population of nearly 30,000. There are several major tourist sites in West Virginia, such as Harpers Ferry National Historical Park, the New River Gorge Bridge, the Green Bank Telescope at the National Radio Astronomy Observatory, and multiple state parks. Other attractions include the largest hand-cut sandstone building in North America and the Trans-Allegheny Lunatic Asylum, a National Historic Landmark.
Featured Schools
West Virginia's Outlook for Criminal Justice Employment
Criminal justice jobs are among the highest areas of annual job growth in West Virginia. Much of the demand comes from West Virginia's prison growth rate, which is among the highest in the country. Specific occupations with good annual growth rates are criminal investigators, detectives, correctional officers, and jailers. Other jobs also in demand are probation officers, police and sheriff patrol officers, security guards, paralegals, correction treatment specialists, and corrections supervisors. State agencies that hire criminal justice graduates include the Division of Corrections, Division of Protective Services, and West Virginia State Police. The Federal Government also provides career opportunities for graduates of criminal justice programs. Federal agencies that hire those with a West Virginia criminal justice degree include the FBI, Department of Justice, and the Department of Homeland Security.
Available Financial Aid
A number of grants and scholarships are available to criminal justice students in West Virginia. Grants include the Federal Pell Grant, Federal Supplemental Educational Opportunity Grant, and various state grants. Scholarships are awarded by the West Virginia Higher Education Policy Commission to students who meet certain academic criteria.
Related:
HIGHEST PAYING JOBS IN CRIMINAL JUSTICE
SOME ONLINE CRIMINAL JUSTICE SCHOOLS
HOW LONG WILL I HAVE TO GO TO SCHOOL FOR A CRIMINAL JUSTICE DEGREE?