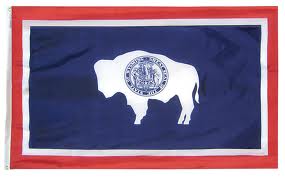 If you are looking for a criminal justice school in Wyoming, you've come to the right place.
Wyoming is the tenth-largest, but least populated, a state in the United States. The largest city in Wyoming is Cheyenne, with only 60,000 people living there. There are far fewer criminal justice jobs in Wyoming than there are in other states, but that does not mean a job cannot be found with the right education. It may be best to research which cities and towns have the most job opportunities before you choose your college location. Going to college closer to a major city will help you when you are looking for jobs.
Featured Schools
The beauty of a criminal justice degree is that it lets you keep your options open when it comes to your future career. Instead of being locked into one or two career paths, there are thirty or forty different professions that you can look into once you have your criminal justice degree. For example, criminal justice jobs include CIA agents, criminologists, deportation officers, coroners, penologists, police detectives, social workers, jailers, and paralegals.
Finding the right criminal justice jobs in Wyoming can be tough as it is hardly the most populated state in the country. However, a solid education and great recommendations could see you on your way to being a detective, police officer, or social worker. The job you find will depend on your interests, how much effort you are willing to put into the job search, and how well you did at your college.
Salaries in Wyoming for criminal justice jobs are lower than they are in most states, but that is due to the low cost of living there. For example, a police officer will expect a starting salary of $22,000 a year. While this is very low for a place such as New York or Florida, it is worth considerably more in Wyoming.
The great thing about going to college in Wyoming is that there are plenty of financial aid options for students to look into. The first option is to apply for federal grants and loans, which are given out on a yearly basis to students the government deems worthy of financial assistance. These grants can be applied for by consulting your college's financial aid department. In addition, there are state grants that a student can apply for as well, such as the Hathaway Scholarship and Douvas Scholarship. These scholarships are administrated and given out by the Wyoming Department of Education on merit and need-based level.
Related:
HIGHEST PAYING JOBS IN CRIMINAL JUSTICE
SOME ONLINE CRIMINAL JUSTICE SCHOOLS
HOW LONG WILL I HAVE TO GO TO SCHOOL FOR A CRIMINAL JUSTICE DEGREE?