If you are looking for a criminal justice school in Colorado, you've come to the right place. Below you'll find a comprehensive list of traditional colleges and universities offering well respected and accredited criminal justice programs. If you live in Colorado but would prefer to get your criminal justice degree online, click here for a list of the top online schools.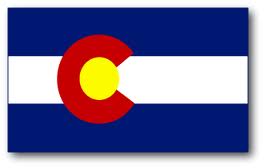 Part of the Mountain Sates, Colorado is located in the Southwestern region of the United States and encompasses almost all of the Southern Rocky Mountains in its borders. It is the 8th most extensive and the 22nd most populous states in the county, with a total population of 5,187,582 that is increasing by 3.15 percent each year. Denver, also known as Mile High City, is the capital and largest city of Colorado with 619,968 residents. Colorado has a reputation for being a state comprised of active and athletic people, since several studies have proven that Coloradans have the lowest rates of obesity in the nation.
Named for the Colorado River, the state is well-known for its vivid landscapes of mountains, high plains, canyons, forests, rivers, prairies and desert plateaus. The highest point of the Rocky Mountains, Mount Elbert is situated in Lake County, Colorado. Colorado is home to four national parks, two national conservation areas, 44 state parks, and 307 state wildlife areas. Not only known for its natural beauty, Colorado came in at number three on CNBC's list of Top States for Business for 2010. Per capita personal income is ranked at 11th in the nation, with individual residents averaging $51,940 each year.
Criminal Justice Jobs Outlook in Colorado
According to the Bureau of Labor Statistics, there were 55,380 jobs in criminal justice related occupations in May 2012. For every 1,000 jobs in the state, 24.878 were in the criminal justice and law enforcement sector. The location quotient for the field is 1.01, while employment in criminal justice is expected to grow at a rate of 2.2 percent from 2010 to 2020. As the population of Colorado continues to climb, there will be boosts in demand for qualified criminal justice degree holders. Employees in criminal justice jobs were compensated a mean annual salary of $48,500, which is equivalent to an average hourly wage of $23.32.
Financial Aid in Colorado
The following are just a few of the many different state-based scholarships and grants that are available for residents of Colorado:
Colorado Student Grants – awarded by the Colorado Commission on Higher Education to eligible students enrolled within a Colorado postsecondary institution with satisfactory progress toward completion of a degree
Colorado Early Achievers Scholarship – offered to 7th, 8th, and 9th grade high-need students that have shown academic excellence in completing pre-collegiate coursework and maintaining at least a 2.5 GPA
LEAD Foundation Community Scholarship – a $1,000 annual scholarship offered to enrolled college students that have a documented learning disability and/or ADHD
Colorado Criminal Justice Programs:
* – Denotes Online Program Available
Aims Community College, Greeley
Associate of Applied Science – Criminal Justice
Associate of Arts – Criminal Justice
Certificate – Basic Peace Officer Academy
Arapahoe Community College, Littleton
Associate of Applied Science – Paralegal
Associate of Science – Criminal Justice*
Certificate – Crime Analysis
Certificate – Criminal Justice*
Certificate – Emergency Dispatch
Certificate – Law Enforcement Academy
Certificate – Paralegal
Colorado Christian University, Lakewood
Associate Degree in Criminal Justice
Bachelors Degree in Criminal Justice
Certificate in Criminal Justice
Colorado Mesa University, Grand Junction
Associate of Applied Science – Criminal Justice
Bachelor of Applied Science – Public Administration / Public Safety
Bachelor of Arts – Criminal Justice
Certificate – Peace Officer Standards and Training
Minor – Forensics
Colorado Mountain College, Glenwood Springs
Associate of Applied Science – Paralegal
Associate of Science – Criminal Justice
Certificate – Paralegal
Colorado Northwestern Community College, Rangely
Associate of Applied Science – Law Enforcement
Associate of Applied Science – Small Business Management in Criminal Justice
Associate of General Studies – Criminal Justice
Occupational Certificate – Law Enforcement
Colorado Technical University, Colorado Springs
Associate of Science – Criminal Justice*
Associate of Science – Paralegal Studies*
BSCJ – Homeland Security / Emergency Management*
Bachelor of Science – Court Reporting
Bachelor of Science – Criminal Justice: Human Services*
Bachelor of Science – Paralegal Studies*
MS – Criminal Justice
Community College of Aurora, Aurora
Certificate – Basic Law Enforcement Training
Certificate – Criminal Justice Community Policing
Certificate – Criminal Justice Court Services
Certificate – Criminal Justice Detention
Certificate – Criminal Justice Law
Certificate – Criminal Justice Operations
Certificate – Criminal Justice Systems
Certificate – Criminal Justice
Certificate – Paralegal
Associate of Applied Science – Criminal Justice
Associate of Applied Science – Management: Paralegal
Community College of Denver, Denver
Associate Degree – Public Security Management
Associate of Applied Science – Paralegal
Associate of General Studies – Paralegal
Certificate – Paralegal
Certificate – Public Security: Applied Forensics
Certificate – Public Security: Homeland Security
Delta-Montrose Technical College, Delta
Bachelor of Science – Corrections
Bachelor of Science – Criminal Justice
Certificate – Law Enforcement Academy
Everest College, Aurora, Colorado Springs, Thornton
Associate of Applied Science – Criminal Justice
Associate of Science – Criminal Justice
Associate of Science – Criminal Justice*
Certificate – Criminal Justice
Certificate – Legal Assistant / Paralegal
Diploma – Paralegal
Front Range Community College, Westminster
Associate of Applied Science – Paralegal Studies
Associate of General Studies – Criminal Justice Studies
Certificate – Legal Assistant
Certificate – Paralegal Refresher
Institute of Business and Medical Careers, Fort Collins
Associate of Arts – Paralegal
Certificate – Paralegal
ITT Technical Institute, Thornton
Associate of Applied Science – Criminal Justice*
Associate of Applied Science – Paralegal Studies
Associate of Science – Paralegal Studies
Bachelor of Science – Criminal Justice
Bachelor of Science – Information Systems Security
Johnson & Wales University, Denver
Bachelor of Arts – Criminal Justice
Kaplan College, Thornton
Associate of Applied Science – Criminal Justice
Associate of Applied Science – Paralegal
Certificate – Paralegal
Metropolitan State College of Denver, Denver
Bachelor of Science – Criminal Justice
Bachelor of Science – Criminology
Otero Junior College, La Junta
Certificate – Law Enforcement
Pikes Peak Community College, Colorado Springs
Associate of Applied Science – Criminal Justice: Corrections
Associate of Applied Science – Criminal Justice: Crime Scene Investigations
Associate of Applied Science – Criminal Justice: Investigations / Management
Associate of Applied Science – Criminal Justice: Patrol
Associate of Applied Science – Homeland Security / Emergency Management
Associate of Applied Science – Paralegal
Certificate – Paralegal
Prince Institute, Westminster
Associate Degree – CART / Captioning
Associate Degree – CART / Captioning*
Associate Degree – Court and Realtime Reporting
Associate Degree – Judicial Reporting*
Associate Degree – Professional Transcription*
Certificate – CART / Captioning*
Certificate – Judicial Reporting*
Certificate – Scoping / Proofreading*
Pueblo Community College, Pueblo
Associate of Applied Science – Corrections
Associate of Applied Science – Criminal Justice
Red Rocks Community College, Lakewood
Associate of Arts – Criminal Justice
Associate of General Studies – Criminal Justice
Diploma – Basic Law Enforcement Training Academy
Regis University, Denver
BS – Criminology*
Bachelor Degree – Peace and Justice Studies
MS – Criminology*
Remington College, Colorado Springs
Associate of Science – Criminal Justice*
Bachelor of Science – Criminal Justice*
Trinidad State Junior College, Trinidad
Associate of Applied Science – Criminal Justice
Associate of Arts – Criminal Justice
Associate of Science – Forensic Science Field Investigation
Certificate – Basic Law Enforcement Training Academy
Certificate – Criminal Justice
Certificate – Reserve Law Enforcement Academy
University of Colorado-Denver, Denver
Bachelor of Arts – Criminal Justice
Master of Criminal Justice*
Master of Public Administraton – Public Administration*
University of Denver, Denver
Bachelor of Arts – Criminology
University of Northern Colorado, Greeley
Bachelor of Science – Criminal Justice
Master of Science – Criminal Justice*
University of Phoenix, Aurora, Colorado Springs, Denver, Fort Collins, Lone Tree, Pueblo, Westminister
AA – Criminal Justice*
BS – Criminal Justice Administration: Human Services*
BS – Criminal Justice Administration: Management*
BS – Criminal Justice Administration*
BS – Organizational Security Management*
MS – Administration of Justice and Security*
University of the Rockies, Colorado Springs
Certificate – Criminal Justice*
MA Psych – Criminology / Justice*
PsyD Psych – Criminology*
US Career Institute, Fort Collins
Westwood College, Denver
Check out our Top Online Criminal Justice Degree Programs
Back to States
FAQ
Home
Rankings
Features
Resources
Contact Us
About CJD Hub