If you are looking for a criminal justice school in Idaho, you've come to the right place. Below you'll find a comprehensive list of traditional colleges and universities offering well respected and accredited criminal justice programs. If you live in Idaho but would prefer to get your criminal justice degree online, click here for a list of the top online schools.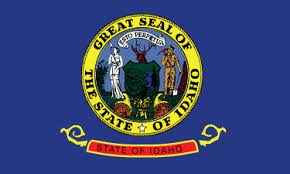 Positioned in the Northwestern region of the United States, Idaho is the 14th largest state in the country, but it is the seventh least densely populated with just 1,595,728 residents. Idaho's capital and largest city is Boise, with a population of 205,671. The mountainous state is landlocked and surrounded by Washington, Montana, Oregon, Utah, Wyoming, Nevada, and the Canadian province of British Columbia. However, a series of dams on the Columbia River allows the Idahoan city of Lewiston to be the farthest inland seaport of the Pacific Ocean.
Idaho is well-known for its rugged and pristine natural beauty. It is home to the largest area of protected wilderness in the county, as the Frank Church-River of No Return Wilderness Area spreads across 2.3 million acres. The state is also known for its snow-capped mountain ranges, vast lakes, steep canyons, and rolling rapids. Although the winters can be cold, temperatures below zero are very unusual, which makes it the perfect spot to engage in winter sports. Idaho possesses one of the most famous ski resorts in America, Sun Valley.
Criminal Justice Jobs Outlook in Idaho
According to the Bureau of Labor Statistics, there were 12,980 jobs for criminal justice and protective service occupations in May of 2012. For every 1,000 jobs, 21.692 were in the criminal justice industry. Although the location quotient is 0.88 for the field, employment is expected to expand by 2.8 percent from now until 2020. Those employed in criminal justice jobs in Idaho earned an annual salary of $38,190, which translates to $18.36 per hour. However, advanced positions in criminal justice, such as detectives and criminal investigators, earned an average $64,490.
Financial Aid in Idaho
The following are just a few of the local scholarships and grants that are offered for college students in Idaho, including those pursuing a criminal justice degree:
Idaho Opportunity Scholarship – granted to students enrolled full-time in undergraduate studies at a participating Idaho public university who maintain satisfactory academic progress.
Idaho Governor's Cup Scholarship – awarded to 12 high school seniors in Idaho who possess a cumulative GPA of 2.8 or higher, demonstrate an exceptional commitment to public service, and enroll full-time in an academic or technical program in the state.
Armed Forces/Public Safety Officer Scholarship – provided as a waiver of fees up to $500 per semester for books or on-campus housing to spouses or children of current public safety officers and armed forces members.
Idaho Criminal Justice Programs
* – Denotes Online Program Available
Boise State University, Boise
Bachelor of Science – Criminal Justice
Master of Arts – Criminal Justice
Carrington College, Boise
College of Southern Idaho, Twin Falls
Certificate – Law Enforcement
Associate of Applied Science – Law Enforcement
Associate of Arts – Criminal Justice
Eastern Idaho Technical College, Idaho Falls
Technical Certificate – Legal
Associate of Applied Science – Legal
Idaho State University, Pocatello
Associate of Applied Science – Paralegal Studies
Associate of Arts – Criminal Justice
Associate of Arts – Female Corrections
Associate of Arts – Law Enforcement
ITT Technical Institute, Boise
Associate of Applied Science – Paralegal Studies
Associate of Science – Criminal Justice*
Associate of Science – Paralegal Studies
Bachelor of Science – Criminal Justice
Lewis-Clark State College, Lewiston
Certificate – Legal Assistant
Technical Certificate – Legal Office Technology
Technical Certificate – Paralegal
Associate of Applied Science – Legal Assistant
Associate of Applied Science – Paralegal
Bachelor of Applied Science – Legal Assistant
Bachelor of Applied Science – Paralegal
Bachelor of Arts / Bachelor of Science – Justice Studies: Corrections / Human Services
Bachelor of Arts / Bachelor of Science – Justice Studies: Criminal Justice
North Idaho College, Coeur d'Alene
Certificate – Legal Administrative Assistant
Technical Certificate – Law Enforcement
Associate of Applied Science – Administration of Justice
Associate of Applied Science – Law Enforcement
Associate of Applied Science – Legal Administrative Assistant
Associate of Applied Science – Paralegal
Associate of Science – Criminal Justice
University of Phoenix, Meridian
AA – Criminal Justice*
BS – Criminal Justice Administration: Human Services*
BS – Criminal Justice Administration: Management*
BS – Criminal Justice Administration*
BS – Organizational Security Management*
MS – Administration of Justice and Security
Check out our Top Online Criminal Justice Degree Programs for 2015
Back to States
FAQ
Home
Rankings
Features
Resources
Contact Us
About CJD Hub