The average person uses vehicles for transportation needs, but some people prefer their own Personal Security Vehicles. Celebrities, government and political officials, the secret service, the military, and even criminals use armored vehicles to ensure their own safety. These vehicles are made to withstand bullets, bombs, and other means of violent attack. There are many types of armored vehicles, but only a few are classified as being the best.
In order to fall into this category, they have to meet several requirements. They obviously have to be durable with the ability to protect their occupants from different means of attack. They should also be discreet, blending in with other vehicles so that no one is aware of them being armored. Style and innovation are also important factors. The owner of the vehicle wants to be safe, but they most likely want to be stylish as well. And in order to protect against a variety of possible attacks, the design must be creative and with a great deal of consideration given to all possible attack scenarios. Keeping all of these things in mind, here is the list of the Top 10 Armored Vehicles.
Featured Schools
10. Mercedes S600 Pullman State Limousine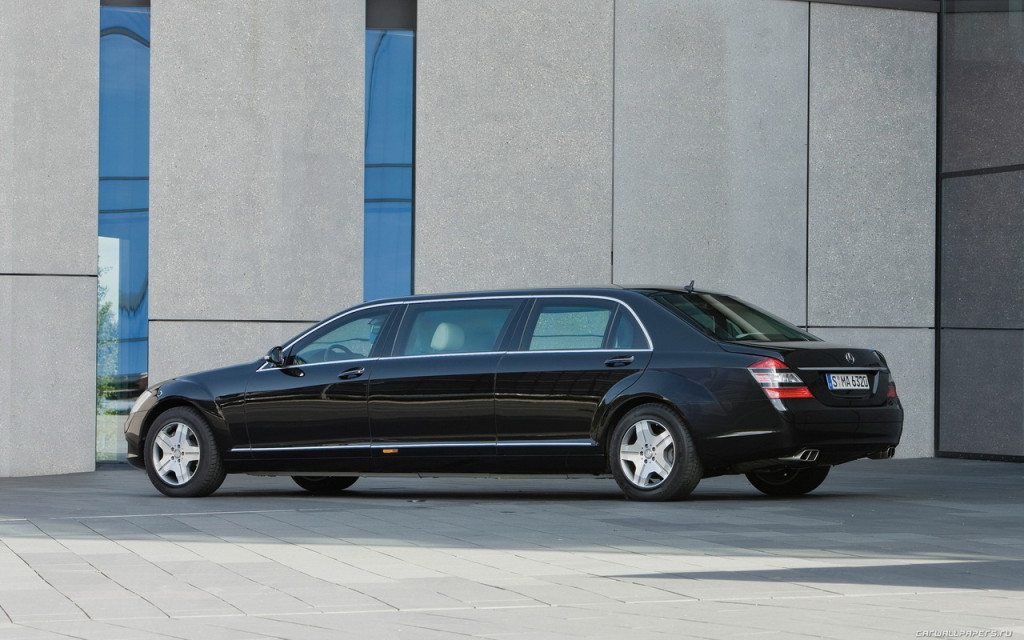 The Pullman State Limousine is huge in size, but most onlookers would have no idea that it is an armored vehicle. A very long list of celebrities and political figures from Elizabeth Taylor and Elvis Presley to Fidel Castro and Idi Amin have used the Pullman as their preferred means of secure transportation. It is able to withstand bullets and explosives and the interior has the ability to function as a bunker.
9. Volkswagen Phaeton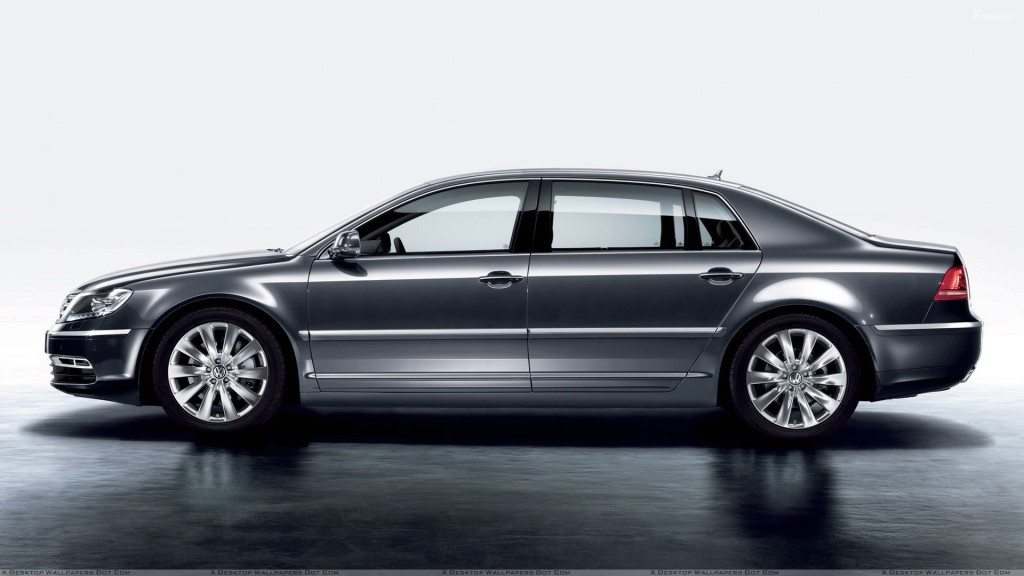 The Phaeton is manufactured by the division of Volkswagen responsible for special projects. It offers customers the opportunity to customize both the interior and exterior of the vehicle to personal specifications, a luxury usually only seen with the likes of Bentley and Rolls-Royce. The armor-plated exterior makes the car capable of protecting its occupants from a violent range of attacks. The fact that the Phaeton has been used by the German chancellor, European officials, and even the Pope gives a good idea of just how secure this vehicle is.
8. Maserati Quattroporte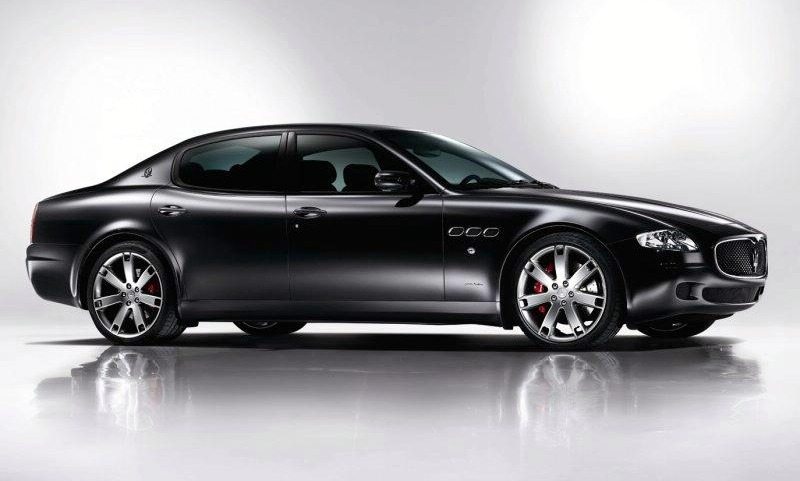 This vehicle boasts ballistic proof body shields and it is nearly impossible to detect the armored model from the standard model. It is the preferred vehicle of the Italian government, which has purchased quite a few in recent years. The Quattroporte provides the highest of security standards while still maintaining the luxury and class that the Maserati brand is known for.
7. Rolls-Royce Phantom VI Limousine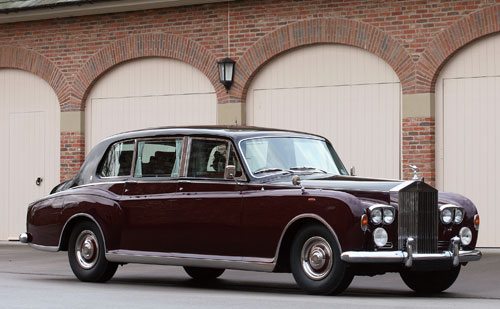 Rolls-Royce is synonymous with luxury, and these cars definitely garner a lot of attention on the road. But while people will pay attention because of the brand, most will still be unaware that they are looking at an armored vehicle. Rolls-Royce does not reveal a great deal of information about these vehicles because of their high-profile clientele, which only enhances overall security. What is known is that the exterior is made of Kevlar armor and the company will build each vehicle to the customer's needs and specifications.
6. Range Rover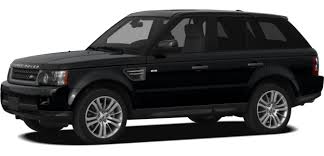 Range Rovers already have a reputation for being durable vehicles, but the 5.0-liter V8 armored version has a bullet-resistant exterior and is capable of still operating on flat tires. The self-sealing gas tank as well as the underfloor and side blast grenade protection ensure that occupants of this vehicle will be quite safe from explosives or an onslaught of high caliber bullets. In true Range Rover fashion, the armored version is able to navigate almost any kind of terrain, which contributes to its versatility.
5. Audi A8 L Security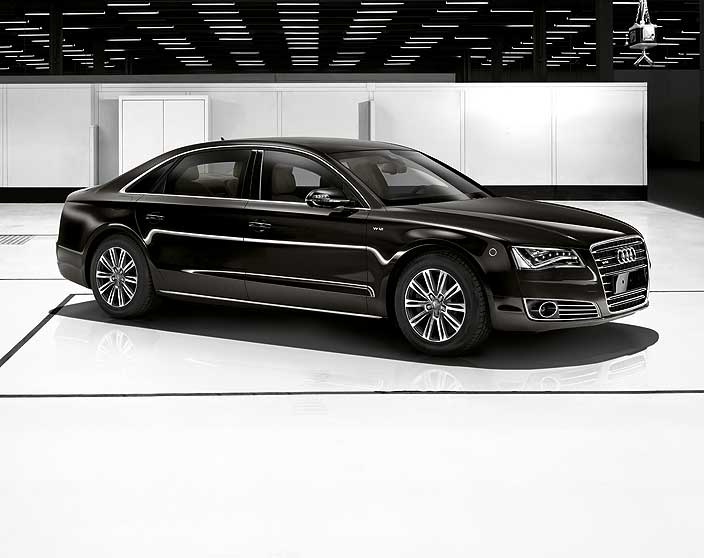 The exterior of the Audi A8 is fitted with B7 armor plating, the best type of vehicle protection in existence. The designers of this vehicle have given a lot of thought to every possible scenario, and they have manufactured a car to protect its occupants from all types of situations. There is even a switch in the car that will detonate explosives to blow out the windshield as a means of an emergency evacuation. In addition to being able to repel most bullets and explosives, the A8 was also ranked as the number 1 super luxury car by U.S. News.
4. BMW 760Li High Security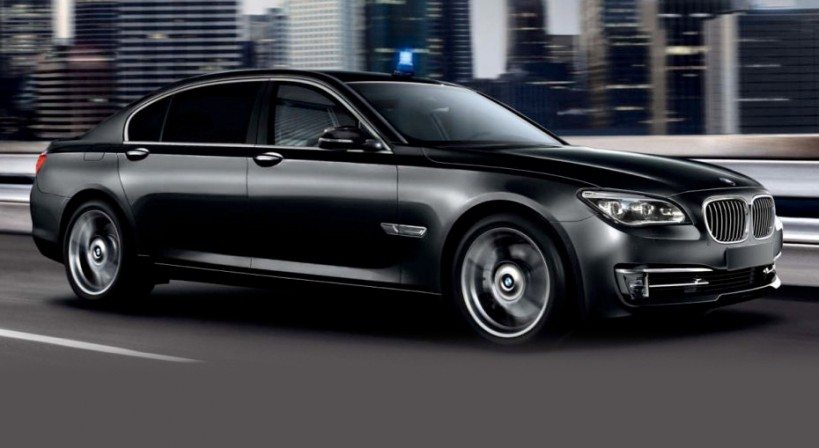 If someone wants to make a gas attack on the occupant of this vehicle, they will fail. The BMW 760Li High Security has gas sensors that ensure all windows and vents will automatically close and clean air will be pumped into the car if high levels of gas are detected. The vehicle is able to survive an explosion from a roadside device, and there is also an intercom system that makes it possible for occupants to communicate with others outside of the car without having to open the doors or roll down the windows. This vehicle does not have armor added to it, it is built to be armored from the start. It is equipped with an assault alarm that, in addition to being able to trigger a fire extinguisher, also protects occupants from high gas levels. There is even an optional compartment that stores two machine guns for the person who wants to be more in control of their self-defense. According to BMW, the only vehicle in the world safer than this one is President Barack Obama's armored car.
3. Porsche Panamera 4.8 V8 Turbo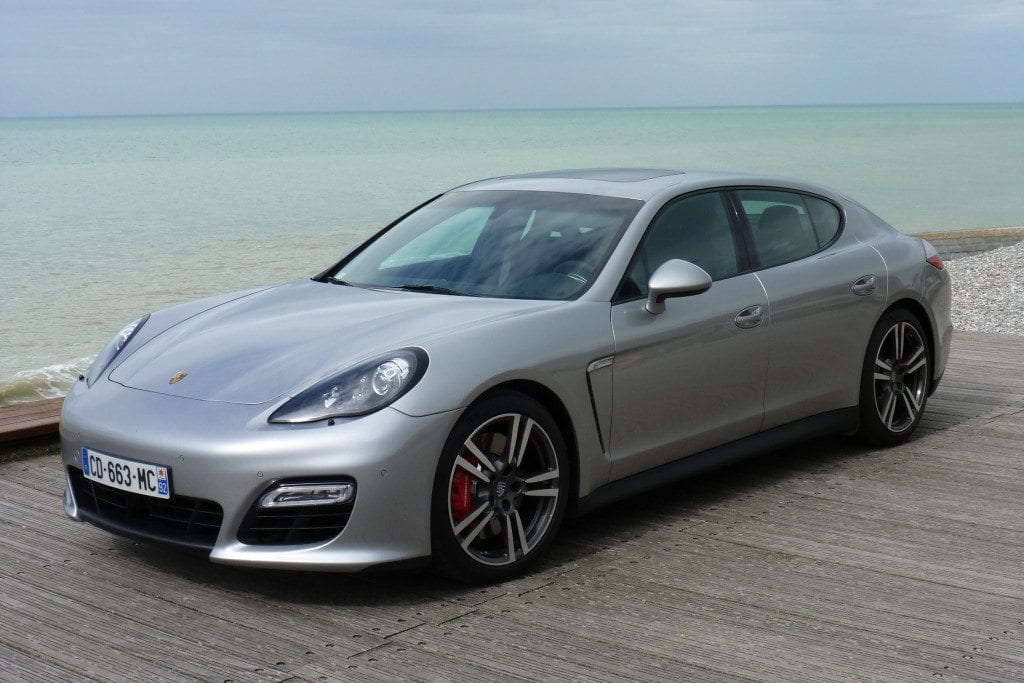 Porsche is known for manufacturing luxury vehicles, so the owner of the Panamera armored version will suffer no loss of style and comfort. JS Armoured Cars of Frankfurt, Germany equips these cars with enough exterior protection to stop the strongest of bullets, even at point-blank range. For enhanced coverage, a 3 mm layer of ballistics steel is added to both the roof and the floor. The glass is bulletproof, the tires are run-flat and even the gas tank, radiator, and battery are surrounded by armor protection.
2. Bentley Mulsanne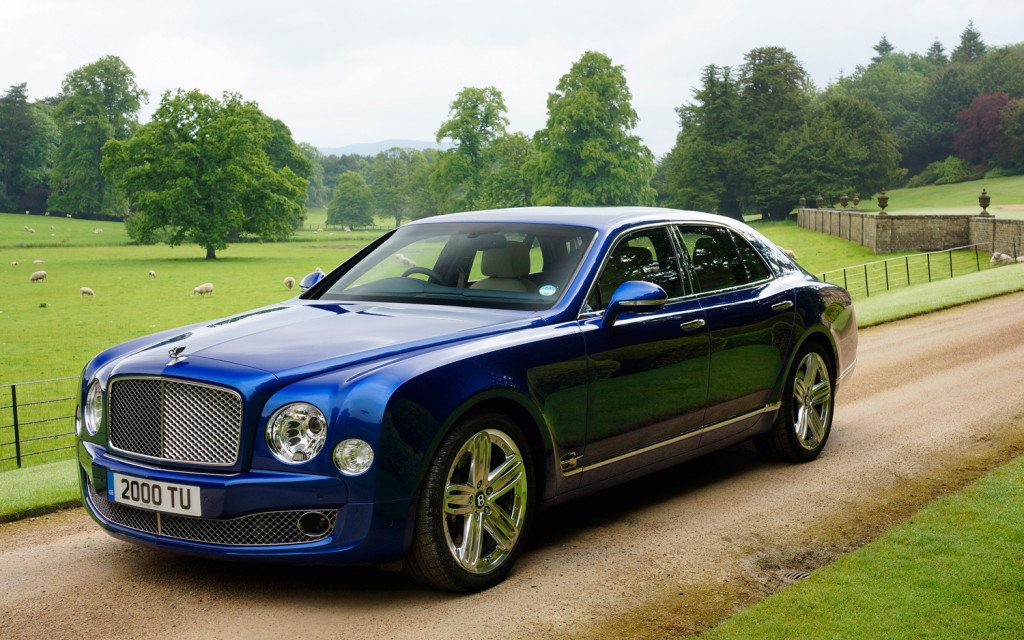 Bentley vehicles are the epitome of class, and the Mulsanne is armored by the Mulliner Division, the same operation that builds armored cars for Queen Elizabeth of England. The Mulsanne operates at full capacity since the armor is built in from the initial stages of vehicle construction. It will protect its occupants from high-powered gunfire, explosives, and chemical assault from above and below, and it can go from 0 to 60 miles per hour in 5.1 seconds. The speed is ideal for making a fast getaway, especially if the vehicle is under attack.
1. The Beast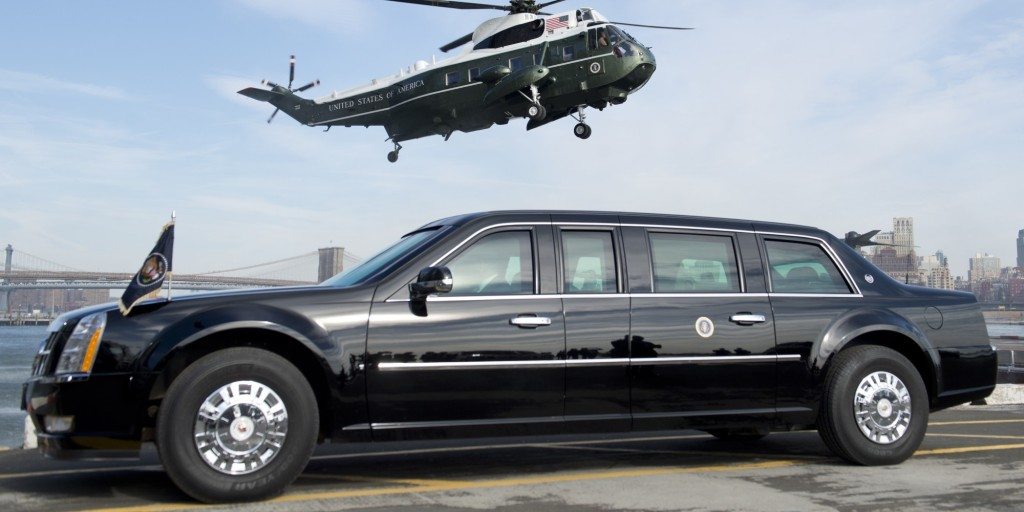 President Barack Obama's armored vehicle is known as The Beast, and it was manufactured by Cadillac. The vehicle that carries the ruler of the free world is like a bunker on wheels, and it is as well equipped as one could possibly imagine. The armor protecting the exterior of the vehicle is so thick that the weight of one door is comparable to that of a Boeing 747 door. In addition to the exterior protection, the interior is sealed to protect him from a possible gas attack, and it also contains a supply of the president's own blood. Because of the person this vehicle is designed to protect, it seems fitting that its technology, innovation, and design would make it the very best in the world.


Related:
JOBS IN LAW ENFORCEMENT OR AS A FEDERAL AGENT
HOW LONG WILL I HAVE TO GO TO SCHOOL FOR A CRIMINAL JUSTICE DEGREE?