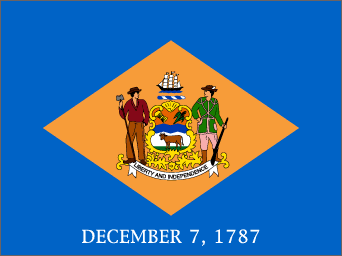 If you are looking for a criminal justice school in Delaware, you've come to the right place.
Located on the northeast coast of the United States, Delaware is situated on the Atlantic Ocean and Delaware Bay, neighboring Pennsylvania, Virginia, and Maryland. The largest city in the state is Wilmington, located in the most northern of the state's three counties, New Castle. New Castle is also the county with the largest population density. The capital of the state, Dover, is located in Delaware's central county, Kent. The southernmost county, Sussex, is mostly rural, although it is home to famous beaches along the eastern shore of the state, including Lewes and Rehoboth. Sussex County makes up half the state, despite having the lowest population. (http://www.delaware.gov)
Featured Schools
Cost of Living
Delaware has a slightly lower cost of living than surrounding metropolitan areas due to the largely rural areas in the southern end of the state. However, in New Castle County, where the industry is mostly manufacturing and banking, the cost of living is significantly higher and is closer to the metropolitan areas nearby, which include Philadelphia. Areas around the beach resorts in Sussex County also have a slightly higher cost of living than other areas of the state.
Criminal Justice Positions
Criminal justice positions cover a wide range of available positions in the State of Delaware. These positions include:
•Correctional Officers – 1,750 jobs with a median salary of $34,490
•Fire Inspectors – 80 jobs with a median salary of $46,470
•Bailiffs – 60 jobs with a median salary of $29,460
•Security Guards – 3,540 jobs with a median salary of $25,480
•Private Detectives – 30 jobs with a median salary of $52,820
•Court Mediators and Arbitrators – 40 jobs with a median salary of $38,940
•Lawyers – 2,820 jobs with a median salary of $152,580
•Court Reporters – 50 jobs with a median salary of $53,610
•Paralegals and Legal Assistants – 1,340 jobs with a median salary of $51,910
Educational Requirements
Educational requirements vary depending on the type of criminal justice job desired in Delaware. For many of those listed, including bailiffs, security guards, and court mediators, only a high school diploma is necessary. However, correctional officers, fire inspectors, private detectives, and paralegals require additional education. Lawyers require a four-year college degree and a two-year Juris doctorate in Delaware. Financial aid is available for college-level classes through federal and state agencies for those who desire positions that require college-level education. Those who are interested should check with the admissions or financial aid office of the college they plan to attend to learn what financial aid is available in the state.
The outlook for criminal justice positions in the state of Delaware appears to be a growing industry in the state, and those looking to locate to Delaware will find that there are positions available with opportunities for advancement.
Related:
JOBS IN LAW ENFORCEMENT OR AS A FEDERAL AGENT
HOW LONG WILL I HAVE TO GO TO SCHOOL FOR A CRIMINAL JUSTICE DEGREE?