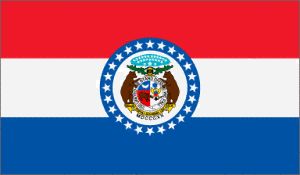 If you are looking for a criminal justice school in Missouri, you've come to the right place.
A Midwestern state in the heart of the nation, Missouri offers a wealth of sights and activities for residents and tourists alike. The state is bordered by eight other states, which provides easy access to surrounding area attractions. One of the most well-known landmarks in Missouri is the Gateway Arch in St. Louis although the state's capital is a smaller city, Jefferson City. Other popular sports in the state include Branson, Kansas City, Hannibal, and Columbia. People who enjoy the outdoors will find plenty to keep them busy with lakes, rivers, and beautiful scenery to enjoy throughout the state. In 2010, the state's population approached nearly 5.6 million people, according to the United States Census Bureau.
Featured Schools
Job Outlook
Someone interested in a criminal justice degree might wonder about job prospects in Missouri after they complete their education. According to the United States Bureau of Labor Statistics, criminal justice jobs in the state paid an average of $17.44 in May 2012. Across the nation, the job outlook ranged from 7 percent increase for law enforcement officers to an 18 percent increase for probation officers and correctional treatment specialists between 2010 and 2020, which indicates growth between slower than average to average. However, within the state, St. Louis boasted the dubious distinction of topping the country in a list of cities with the highest crime rate. The state and city will probably want to quickly change that reputation and will most likely look for ways to put more money into law enforcement, including the hiring of more employees in the field.
Financial aid and grants
In addition to checking into specific schools for available financial aids and grants, prospective students can seek out federal monies from other agencies, such as the American Criminal Justice Association and the federal government. The federal government provides scholarships for interested students who pursue a degree in cybercrime if they maintain employment for a federal agency for a minimum of two years after graduation.
Related:
JOBS IN LAW ENFORCEMENT OR AS A FEDERAL AGENT
HOW LONG WILL I HAVE TO GO TO SCHOOL FOR A CRIMINAL JUSTICE DEGREE?