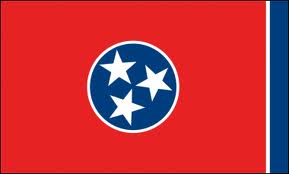 A criminal justice career in Tennessee comes along with many opportunities and potential career paths. Criminal justice jobs exist in abundance in the state. To illustrate this, it helps to always keep in mind that criminal justice is a rather broad field that encompasses several job types and duties.
Criminal justice involves every institution concerning the criminal, such as law enforcement, the courts, and corrections. However, criminal justice also includes every institution concerning the victim. Between those two categories, there's a tremendous number of people and institutions as well. This means there's an equally tremendous number of potential paths someone can take.
Featured Schools
What Are the Common Criminal Justice Jobs in Tennessee?
While there are always criminal justice jobs and full criminal justice careers available in the state, the specific job availability can change based on the aforementioned factors. However, there are some common criminal justice jobs in Tennessee. These jobs include:
Corrections officers
Forensic interviewers
Case managers
Law enforcement officers
Probation and parole officers
Case reviewers
Crime scene investigator
These are just a few of the many types of common criminal justice jobs in Tennessee. The list really goes on. Notably, many of these common criminal justice careers also come with good average salaries.
For example, it's possible to find criminal justice jobs in the courts and at law firms that have a more clerical aspect. Every one of the many criminal justice institutions needs people who understand aspects of criminal justice and the law. But these institutions also need people who know how to read legal documents, process paperwork and run administrative duties.
Another thing to keep in mind is that criminal justice careers and jobs exist at the local, state, and federal levels. They also exist in both the private and public sectors. So, there's no end to the criminal justice jobs available in Tennessee for those who choose to pursue their careers in the state.
Do I Have to Work in Law Enforcement?
While law enforcement plays a major part in the criminal justice field, it's nowhere near the entirety of what the criminal justice field comprises. A major avenue to venture down toward a criminal justice career is the court system. The courts need to fill a lot of spots, so they're always in need of people. Applicants can apply for positions such as:
Court clerks
Intelligence analysts
Paralegal
Computer forensics investigator
Court administrator
Victim advocate
Once again, this is just a shortlist of examples. However, it should show anyone seeking criminal justice jobs or careers that there are many things they can do without joining the police force or another law enforcement agency.
Courts include everyone working for the prosecution and those working for the defense. That fact alone opens job opportunities both within the courts and within legal agencies, law firms, victim services, social work, and various other potential career paths.
Besides the courts, the correctional facilities have just as much of a need for people to fill a multitude of criminal justice jobs. And, even within law enforcement, there's a need for people to fill criminal justice jobs that don't directly serve the law enforcement agency.
As all the parts of the criminal justice system must work together in both small and large capacities, it's possible to find criminal justice jobs within law enforcement that allow someone to work more as a liaison, administrator, or in another role that helps to facilitate the smooth movement of the overall system.
How Is The Job Market in Tennessee?
The Tennessee job market remains strong. The state's economy saw recent growth with projections that say more will come. With lower home costs and a rebounding economy, the job market in Tennessee will both increase and become more competitive.
The state's own Department of Labor & Workforce Development lists over 400,000 current openings. For criminal justice jobs and careers specifically, it's easy to see the state has a strong interest in filling these roles. Job search sites also corroborate this as they currently list much criminal justice, court, and correctional jobs.
What Are the Best Cities for Criminal Justice Jobs?
As with most places, the best cities in Tennessee for criminal justice careers and jobs exist around the larger metropolitan areas. Shelby County, Knox County, Davidson County, and Hamilton County are all prime places to pursue a criminal justice career.
However, keep in mind that criminal justice jobs exist everywhere in the state, and the demand for a particular duty in this field may exist somewhere outside the major hubs of activity. Even within the larger counties, there are far smaller towns and suburbs that also need criminal justice professionals.
Related:
JOBS IN LAW ENFORCEMENT OR AS A FEDERAL AGENT
HOW LONG WILL I HAVE TO GO TO SCHOOL FOR A CRIMINAL JUSTICE DEGREE?