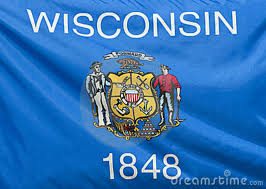 If you are looking for a criminal justice school in Wisconsin, you've come to the right place.
Wisconsin is a state located in the northern part of the United States Midwest. The state is the 23rd largest state based on area and the 20th largest state based on population. While the State is well known for its dairy farms and many lakeside communities, it also has several large metropolitan areas. Much of the state's 5.7 million residents live in the Milwaukee, Kenosha, Madison, Lake Geneva, and Green Bay areas.
Featured Schools
Demand for Criminal Justice
For people that are interested in eventually pursuing a career in criminal justice, Wisconsin would be a great state to move to. There are many criminal justice jobs available at the state, county, town, and federal levels located throughout the state. While there are plenty of job opportunities today, there will likely be even more in the future. Wisconsin has a steadily increasing population, particularly in the Madison area. Along with that, the population will need more people in criminal justice and law enforcement to support the population.
Financing Your Criminal Justice Degree
While people in the law enforcement and criminal justice fields can make a lot of money in their careers, many are hesitant to pursue a degree due to the high costs of doing so. Most jobs in the field require a bachelor's degree, while many higher-ranking officials often have a master's degree. While education is very expensive, there are plenty of ways that you can finance it without coming completely out of pocket. One of the best ways would be to apply for grants and scholarships. Those that go to school in Wisconsin will find that there are many grants and scholarships offered by the state, local communities, and even private parties.
Related:
JOBS IN LAW ENFORCEMENT OR AS A FEDERAL AGENT
HOW LONG WILL I HAVE TO GO TO SCHOOL FOR A CRIMINAL JUSTICE DEGREE?