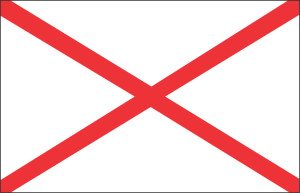 Criminal justice can be a highly rewarding degree, and your criminal justice career path can take you in many directions. For example, you might go into law enforcement. A lot of people choose this option. In fact, law enforcement is the most common pathway that people take after earning a criminal justice degree. Law enforcement officers can help keep communities safe. This career also offers a lot of opportunities for growth and promotion.
Another option is to go into social work. Many social workers start with criminal justice degrees. The degree helps learners get to know the legal system, so it helps social workers understand important concepts. Social work comes with its own range of career paths. You may find a lot of options if you go in that direction.
Featured Schools
You might also work for a private security company. Private security officers patrol businesses, universities, and other locations. Instead of working for the government, they work directly for the entity they protect. They may also work for a private security company that has a contract with businesses.
You have other options too, including corrections, forensics, and even teaching. You can find all of these jobs in Alabama. A lot of Alabama employers are looking for people with a criminal justice background. Your criminal justice degree can give you important insight for your job, no matter what that job may be.
Do I Have to Work in Law Enforcement?
Absolutely not. Not everyone with a criminal justice degree wants to work in law enforcement.
Of course, law enforcement is a very viable career option for those who have earned a criminal justice degree. But just because a lot of people choose law enforcement doesn't mean that you have to go into it yourself.
Maybe you're not sure if a law enforcement career is right for you, or maybe you already work in law enforcement but want to take your skills elsewhere. Whatever the case may be, you have plenty of choices. You can see examples of possible law enforcement jobs listed above.
How is the Job Market in Alabama?
In general, Alabama has an excellent job market. Over the past year, the unemployment rate in Alabama has decreased significantly. In October of 2021, Alabama had an unemployment rate of 3.1%. Furthermore, wages are rising across Alabama, too.
But what about the job market for those who want a criminal justice career? How does that field look, specifically? Alabama residents can expect a criminal justice job market that looks similar to the national average. However, you should look into statistics for your city if you want more specific information since some areas perform better than others.
The US has a decent job market for criminal justice career-seekers. For example, police officer jobs are growing at a rate of 7%, which is about as fast as average. The demand for private investigators, meanwhile, has grown 13%, which is faster than average. On the other hand, the demand for correctional officers and bailiffs is on the decline.
Overall, Alabama has a good market for criminal justice jobs. However, as you can see from the examples above, it all depends on which criminal justice career you want to explore. Some options will give you much better results than others. If you have a specific criminal justice career in mind, look it up on the Bureau of Labor Statistics website. You'll find lots of useful information about job growth and opportunity.
What are the Best Cities for Criminal Justice Jobs?
What is the best place to start your criminal justice career? That depends on a lot of factors. Most importantly, what are your priorities? For example, does "best" mean the city with the most need? In that case, look toward the major cities like Montgomery, Huntsville, and Birmingham.
Looking for the best work environment? Then your search might get a little more tricky. You'll have to check out different cities and compare your options.
What about the cities with the highest pay rates? According to ZipRecruiter, the highest earners work in Florence, Montgomery, and Birmingham. Again, the big cities are your best bet. However, ZipRecruiter also points out that Florence doesn't have a big job market for criminal justice professionals, so job-seekers may have a hard time finding employment.
As you look for job locations, don't forget your own needs and preferences. Do you need a relatively short commute? A city with good schools? A place that has lots of things to do on the weekends? All of these factors can play a part in your decision.
Related:
WHAT CAN I DO WITH AN ASSOCIATES DEGREE IN CRIMINAL JUSTICE?
25 SCHOLARSHIPS FOR LEGAL & LAW STUDENTS
JOBS IN LAW ENFORCEMENT OR AS A FEDERAL AGENT
HOW LONG WILL I HAVE TO GO TO SCHOOL FOR A CRIMINAL JUSTICE DEGREE?