If you are looking for a criminal justice school in Alabama, you've come to the right place. Below you'll find a comprehensive list of traditional colleges and universities offering well respected and accredited criminal justice programs. If you live in Alabama but would prefer to get your criminal justice degree online, click here for a list of the top online schools.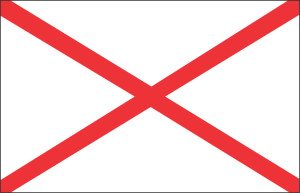 Alabama Background
Alabama is located in the southeastern region of the United States and is the country's thirtieth-largest state. Alabama has a population density of 94.7 inhabitants per square mile, and the cost of living is less than the United States average. The capital of the state is Montgomery, and the largest city is Birmingham with over 200,000 residents. Alabama's major industries include aerospace, manufacturing, automotive, finance, healthcare and education. Over half of Alabama's land area is a gentle plain with a general descent towards the Mississippi River and the Gulf of Mexico. The northern section of the state consists mostly of mountains, with the Tennessee River cutting a huge valley. This has resulted in the creation of many rivers, lakes, creeks and streams. Alabama has four National Forests and several sights administered by the National Park Service including Little River Canyon National Preserve and the Tuskegee Airmen National Historic Site. Other major tourist sites in the state include the U.S. Space and Rocket Center in Huntsville and Helen Keller's home in Tuscumbia. Alabama has a humid subtropical climate with mild winters and some of the hottest summers in the country.
Alabama's Outlook for Criminal Justice Employment
Alabama's Department of Industrial Relations has indicated that the state's criminal justice positions in demand are Police and Sheriff Patrol, Paralegals, Detectives and Criminal Investigators, Correctional Officers and Security Guards. One of the state's largest employers of individuals with a criminal justice degree is the Alabama Department of Corrections. They offer a full benefit package including 27 paid days off per year in addition to 12 paid holidays. A bachelor's degree increases the pay for a correctional officer by nearly $3,000 per year. Alabama's unemployment rate is lower than the national average, and it is expected to decrease by the middle of 2014. Government related employment, which is a good indicator of Alabama's criminal justice jobs, has only experienced minor cutbacks and is expected to recover by the beginning of 2014.
Available Financial Aid
There are various grants and scholarships available to criminal justice students enrolling into Alabama colleges. Grants include the Federal Pell Grant, Federal Supplemental Educational Opportunity Grant and the Alabama Student Assistance Program. In addition, scholarships are awarded by educational institutions and private organizations.
Alabama Criminal Justice Programs:
*=Online Program Available
Alabama State University, Montgomery
Bachelor of Science – Corrections
Bachelor of Science – Criminal Justice
Bachelor of Science – Juvenile Justice
Bachelor of Science – Law Enforcement
Amridge University, Montgomery
Bachelor Degree – Criminal Justice*
Bachelor Degree – Homeland Security*
Athens State University, Athens
Bachelor of Arts – Justice Studies
Auburn University at Montgomery, Montgomery
Bachelor of Science – Criminal Justice*
Bachelor of Science – Justice and Public Safety*
Bevill State Community College, Sumiton
Certificate – Business Office Management and Technology: Legal Administrative Assistant
Associate in Science – Pre-Criminal Justice
AAS – Business Office Management and Technology: Legal Administrative Assistant
Calhoun Community College, Tanner
Associate of Science – Criminal Justice
Chattahoochee Valley Community College, Phenix City
Certificate – Criminal Justice
Certificate – Homeland Security
Associate in Applied Science – Homeland Security
Columbia Southern University, Orange Beach
Certificate – Fire Science*
Certificate – Graduate Occupational Safety*
Certificate – Occupational Safety & Health*
AAS of Criminal Justice Administration*
AAS of Fire Science*
AAS of Occupational Safety & Health*
Associate of Applied Science – Criminal Justice*
BS of Criminal Justice Administration*
BS of Fire Science*
BS of Occupational Safety & Health – Fire Science*
BS of Occupational Safety and Health*
Bachelor of Science – Criminal Justice Administration*
MS of Criminal Justice Administration*
MS of Emergency Services Management*
MS of Occupational Safety and Health*
Master of Science – Criminal Justice Administration
Enterprise State Community College, Enterprise
Certificate – Criminal Justice
Certificate – Paralegal
Associate in Applied Science – Office Administration: Legal Assistant/Paralegal
Associate of Science – Criminal Justice
Faulkner State Community College, Bay Minette
Associate in Applied Science – Paralegal
Associate of Arts – Criminal Justice
Faulkner University, Montgomery
Associate of Science – Criminal Justice
Associate of Science – Criminalistics
Bachelor of Science – Criminal Justice
Master of Science – Criminal Justice
Gadsden State Community College, Gadsden
Short-term Certificate – Realtime Reporting: Litigation Assistant
Diploma – Paralegal
AAS – Office Administration Technology: Administrative Assistant – Legal
Associate of Applied Science – Public Safety Telecommunications
Associate of Arts / Associate of Sciences – Criminal Justice
Herzing University, Birmingham
Associate of Applied Science – Criminal Justice
Associate of Science – Criminal Justice
Associate of Science – Criminal Justice*
Bachelor of Science – Criminal Justice: Homeland Security Concentration*
Bachelor of Science – Criminal Justice*
BS – Homeland Security and Public Safety: Criminal Justice Concentration
BS – Homeland Security and Public Safety: Emergency Medical Technician Concentration*
Bachelor of Science – Homeland Security and Public Safety
Bachelor of Science – Homeland Security
Public Safety, Criminal Justice*
Bachelor of Science – Homeland Security
Public Safety, Emergency Tech
ITT Technical Institute, Bessemer, Mobile
Associate of Applied Science – Criminal Justice
Associate of Applied Science – Criminal Justice*
Associate of Applied Science – Paralegal Studies
Associate of Science – Criminal Justice
Associate of Science – Paralegal Studies
Bachelor of Science – Criminal Justice – Cyber Security*
Bachelor of Science – Criminal Justice-Cyber Security
Bachelor of Science – Criminal Justice
Bachelor of Science – Criminal Justice*
Jacksonville State University, Jacksonville
Certificate – APCO International
Certificate – Emergency Management
Associate of Applied Science – Public Safety Communications*
Bachelor of Science – Criminal Justice – Corrections
Bachelor of Science – Criminal Justice – Forensic Investigations
Bachelor of Science – Criminal Justice – Law Enforcement
Bachelor of Science – Criminal Justice – Security Administration / Loss Prevention
Bachelor of Science – Emergency Management – Homeland Security
Bachelor of Science – Emergency Management – Public Safety Communications
Bachelor of Science – Emergency Management
Master of Public Administration – Emergency Management
Master of Science – Criminal Justice
Master of Science – Emergency Management
Jefferson State Community College, Birmingham
Certificate – Law Enforcement (online)
Associate of Applied Science – Law Enforcement (online),
Associate of Arts – Criminal Justice,
Lawson State Community College, Birmingham
Associate of Applied Science – Criminal Justice
Miles College, Fairfield
Bachelor of Science – Criminal Justice
Northwest-Shoals Community College, Muscle Shoals
Associate of Applied Science – Criminal Justice
Prince Institute, Montgomery
Certificate – CART / Captioning*
Certificate – Judicial Reporting*
Certificate – Scoping/Proofreading
Certificate – Scoping/Proofreading*
Associate Degree – CART/Captioning
Associate Degree – CART/Captioning*
Associate Degree – Judicial Reporting
Associate Degree – Judicial Reporting*
Associate Degree – Professional Transcription
Associate Degree – Professional Transcription*
Remington College, Mobile
Associate of Science – Criminal Justice
Samford University, Birmingham
Bachelor of Science – Administrative/Community Services: Paralegal Studies
Shelton State Community College, Tuscaloosa
Certificate – Legal Secretary
Associate in Applied Science – Legal Secretary
Associate of Science – Criminal Justice
The University of Alabama, Tuscaloosa
Bachelor of Science – Criminal Justice
Master of Science – Criminal Justice
The University of Alabama at Birmingham, Birmingham
Bachelor of Science – Criminal Justice
Graduate Certificate – Computer Forensics
Master of Science – Criminal Justice
Master of Science – Forensic Science
Troy University, Troy
Associate of Science in General Studies – Criminal Justice*
Bachelor of Science in Criminal Justice*
Master of Science in Criminal Justice*
University of North Alabama, Florence
Bachelor of Arts / Bachelor of Science – Criminal Justice
Master of Science – Criminal Justice
University of Phoenix, Birmingham
AA – Criminal Justice*
BS – Criminal Justice Administration – Human Services*
BS – Criminal Justice Administration – Management*
BS – Criminal Justice Administration*
BS – Organizational Security Management*
MS – Administration of Justice and Security*
University of South Alabama, Mobile
Bachelor of Arts – Criminal Justice
Bachelor of Science – Political Science / Criminal Justice
Master of Public Administration – Political Science / Criminal Justice
Virginia College, Birmingham, Huntsville, Mobile
A.S. – Paralegal Studies*
Associate Degree – Criminal Justice*
Associate of Science – Criminal Justice
Associate of Science – Criminal Justice*
Associate of Science – Paralegal Studies
Associates of Science – Paralegal Studies
B.S. – Criminal Justice: Homeland Security*
B.S. – Paralegal Studies*
BS – Criminal Justice*
Bachelor of Science – Criminal Justice
M.S. – Criminal Justice*
Master of Science – Criminal Justice*
Master of Science – Cyber Security*
Wallace Community College, Dothan
AAS in Criminal Justice – Forensic Investigations
AAS in Criminal Justice – Law Enforcement
Wallace Community College-Selma, Selma
Associate of Applied Science – Criminal Justice
Wallace State Community College, Hanceville
Associate in Applied Science – Paralegal
Associate of Applied Science – Criminal Justice
Associate of Applied Science – Cyber Security
Associate of Applied Science – Forensic Investigations
Associate of Applied Science – Law Enforcement
Check out our Top Online Criminal Justice Degree Programs
Back to States
FAQ
Home
Rankings
Features
Resources
Contact Us
About CJD Hub