If you are looking for a criminal justice school in Washington DC, you've come to the right place. Below you'll find a comprehensive list of traditional colleges and universities offering well respected and accredited criminal justice programs. If you live in the District of Columbia, but would prefer to get your criminal justice degree online, click here for a list of the top online schools.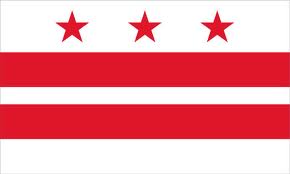 The city is viewed as a melting pot and is one of the most diverse cities in the United States. There are numerous types of opportunities in the District of Columbia for those pursuing a criminal justice degree. Some choose to receive training and attend law school while many choose a career in law enforcement upon completing a program.
About the District of Columbia
One of the biggest considerations for people pursuing criminal justice jobs in District of Columbia is the cost of living. The city is one of the most expensive cities to live in the United States. Individuals can cut costs by living further out of the city. The city is centrally located in that it is within hours of other major cities like Baltimore, Philadelphia, Annapolis, Wilmington and New York. Cultural activities include touring any of the major historic museums or annual festivals that frequently occur in the city.
Outlook for criminal justice-related jobs in DC
Individuals have a broad selection of criminal justice jobs available to them in the city. Graduates can work for major organizations like the FBI, NSA, U.S. Federal Reserve Police, Bureau of Alcohol, Tobacco, Firearms and Explosives and the CIA. In addition to over a dozen national entities located within the city, individuals can also work with local agencies. Graduates seeking employment can work with any of the following local law enforcement entities located directly within the city:
• District of Columbia Metropolitan Police Department
• District of Columbia Department of Corrections
• District of Columbia Public Library Guard Force
• District of Columbia Housing Authority Office of Public Safety
• Metro Transit Police Department
• Washington National Cathedral Police
• District of Columbia Protective Services Police Department
Financial aid and grant opportunities available
The District of Columbia grants are available to help students pursuing a criminal justice degree. DC residents have access to the DC Tuition Assistance Grant and can receive up to $10,000 in funding to further their education. DC Leveraging Educational Assistance Partnership (DCLEAP) is another program available to area residents that provides grants for those in need. Programs like the Police Corps provide up to $15,000 to those who enroll in the program and agree to serve for four years in certain types of communities.
A criminal justice degree can take one far in the city. One can work within the city with national or local agencies or work in any of the surrounding communities. People who are committed to making a difference by pursuing a degree in criminal justice have access to all types of public service and law enforcement grants and scholarships.
Washington, DC Criminal Justice Programs:
* – Denotes Online Program Available
American University
Bachelor of Arts – Justice
Bachelor of Arts – Law and Society
Master of Science – Justice, Law, and Society
Doctor of Philosophy – Justice, Law, and Society
George Washington University
Bachelor of Arts – Criminal Justice
Graduate Certificate – Paralegal Studies
Graduate Certificate – Paralegal Studies*
MPS in Security and Safety Leadership*
MS – Paralegal Studies*
Georgetown University
Post Baccalaureate Certificate – Paralegal Studies (ABA approved)
Howard University
Bachelor of Arts – Administration of Justice
Southeastern University
Bachelor of Science – Criminal Justice
Strayer University
Trinity Washington University
Bachelor of Science – Criminal Justice
University of Phoenix
AA – Criminal Justice*
BS – Criminal Justice Administration: Human Services*
BS – Criminal Justice Administration: Management*
BS – Criminal Justice Administration*
BS – Organizational Security Management*
MS – Administration of Justice and Security*
University of the District of Columbia
Associate in Applied Science – Corrections Administration
Associate in Applied Science – Law Enforcement
Bachelor of Arts – Administration of Justice
Bachelor of Arts – Security Studies
Check out our Top Online Criminal Justice Degree Programs
Back to States
FAQ
Home
Rankings
Features
Resources
Contact Us
About CJD Hub